31 Practical Housewarming Gift Ideas For Under $50
This post may contain affiliate links. Which means if you make a purchase using these links I may recieve a commission at no extra charge to you. Thanks for support Miss Millennia Magazine! Read my full disclosure.
So, your best friend just moved into an apartment, and she's throwing a housewarming party. You know it will be a blast, but you're nervous about finding the perfect housewarming gift. What exactly do you buy for someone who moved into a new place? And how do you find something nice that's still within your budget? Look no further because we've got ten incredible housewarming gift ideas for under $50 right here!
Whether your friend is a coffee drinker, enjoys a soothing cup of tea after work, or has a sweet tooth for hot chocolate, they could probably use a nice mug. There's just something nice about drinking hot beverages from a unique profile. Plus, whenever your friend uses their face, they'll think of you!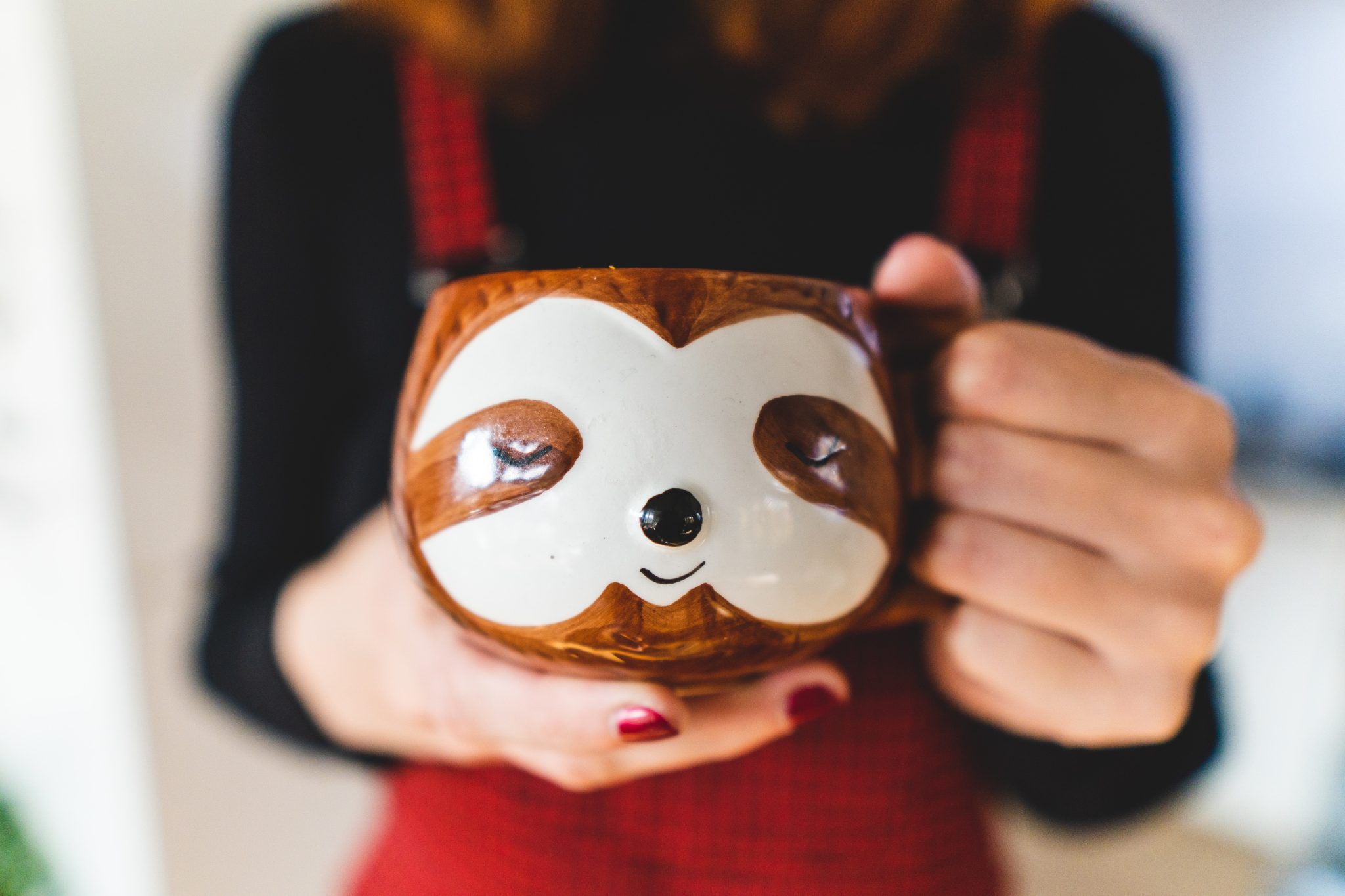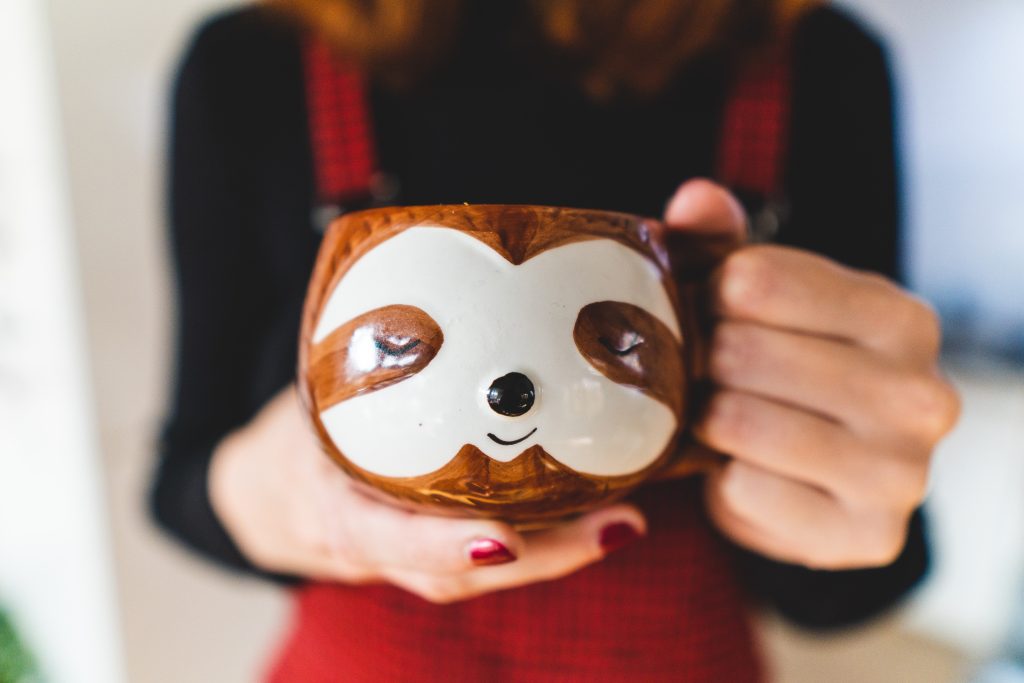 One of my best friends gave me a mug for my birthday right before I left for college. Using it and reminiscing about our friendship was always a treat. A mug's personal and helpful nature will make it a great housewarming gift!
Your friend might already have the essentials in their apartment, but chances are they haven't decorated yet. You can help by giving them cute string lights holding photographs.
Photos are some of my favorite bedroom decorations because whenever you're feeling down, you can reminisce about all the fun times you've had. The photo holder is relatively cheap, but your friend will love the effort you put into choosing your favorite photos of your time together.
A journal is another one of our sentimental housewarming gift ideas. Your friend has just moved to a new place. They are undoubtedly going to be having many new experiences. So why not encourage them to document their first year in a new area by getting them a journal?
It can be pretty therapeutic to keep a journal. Plus, it's lovely to reflect and reminisce about how you felt when you started something that now seems normal, like a new home. You can even write your friend a note on the first page of the journal, wishing them well in their new home and offering any advice you may have.
Our favorite journal is the Five-Minute Journal, which provides a guided journal experience that doesn't constrict your creativity. Its sleek and simple design is every person's dream. It's printed on sustainably sourced paper for less than $25!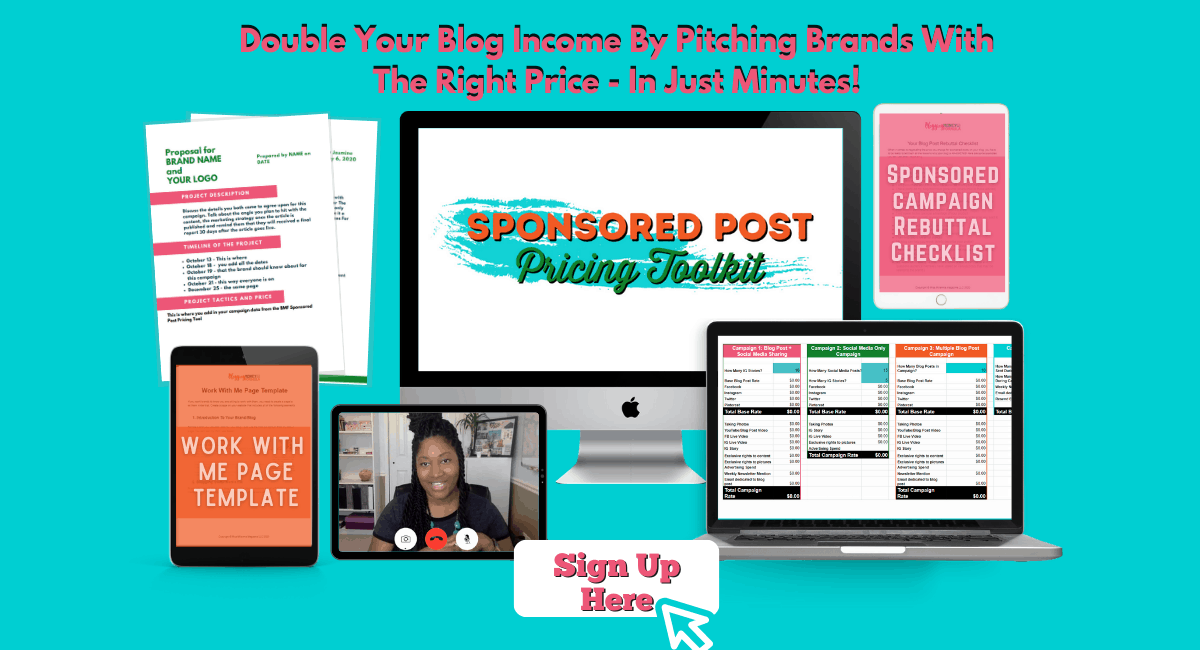 Buy the Five-Minute Journal here!
If this is your friend's first time living in an apartment, they will have many new responsibilities in store for them. That makes a planner a great practical gift for them! That way, they can write down any tasks they must do daily, such as cleaning the bathroom or buying groceries.
A planner is probably not something your friend thought about needing when moving into a new home, but the housewarming gift can prove quite helpful for their new life! Our favorite planner comes from the same creators of the Five-Minute Journal. It's called the Productivity Planner! Just as dreamy and beautiful as the journal, this planner will help you keep your life on track.
Once your friend has finally unpacked and settled into their house, they will want to relax and take it all in. What better way to help them do this than by giving them a candle? A candle probably wasn't high on what your friend thought they'd need immediately, but it can help them relax and feel at home. And isn't making your friend feel at home what a housewarming gift is all about?
This soy candle from Mrs. Meyers comes in lavender to help you best relax. At 4.9 ounces, it has a burn time of 35 hours!
Not everyone would consider a waffle maker a kitchen essential, and if your friend is starting, they likely won't already have one. However, making waffles for yourself on a lazy Sunday morning is beautiful.
Waffles are one of those items that can seem luxurious but are super easy to make. Your housewarming gift will help your friend enjoy the comforts of home in their new house.
Buy this Belgian waffle maker!
7. French Press
If your friend is a coffee lover and you're willing to splurge a little (about $37), a French Press is the perfect housewarming gift. It'll allow your friend to make fantastic coffee right from their home.
They'll likely not already own a French Press but be thankful for a housewarming gift they can always enjoy. Plus, it'll save them money if they can make fancy coffee at home rather than frequent coffee shops.
Get this beautiful French Press here.
8. Sticky Notes and Stationery Sets
From grocery and to-do lists to labeling food in the fridge, there are many uses for a sticky note set in a new home. This one is adorable and has many different sizes, which makes it apt for other services. Your friend will love a helpful housewarming gift and can even use their new sticky notes to remind them to write thank you notes for all their skills!
The 13-piece set pictured above comes with pens, too! So cute. Buy it here.
And then, to round out a fantastic gift for your friend who loves to write, buy a stationery set as well. These housewarming gift ideas are perfect for a friend who has moved far away. Sure, we live in a digital age, but who doesn't like receiving old-fashioned mail?
Correspondence cards will make it easy for your friend to stay in touch with everyone they care about. Plus, they can use them to write thank-you notes for their lovely housewarming gifts! So, all in, this gift idea only costs $22.97!
This stationery set is available.
9. Yoga Classes
Let's face it: your friend is probably stressed out after the move. Gift them an online yoga program through Yoga Download that will help them relax and refresh.
They can download the videos and do them anytime, anywhere! Depending on how many classes are in a program, the price can climb with this gift idea. But many of the programs are only $30 or $40.
I mean, does this one even need an explanation? Wine is the perfect thing to bring to any celebration, so you know that many of your other friends will probably be gifting some bottles. This presents the problem of storage. With a wine rack, though, your friend won't have to worry.
A bottle of wine is a traditional and adaptable present to give while housewarming. According to the person receiving the gift, you can select a bottle of red, white, or sparkling wine. Consider purchasing a bottle of wine from a nearby vineyard or looking for a bottle that has a personalized label to give it a more personal touch.
A charcuterie cheese board is a beautiful addition to any house, but it is particularly beneficial for people who enjoy hosting guests. Choose a cutting board made of high-quality wood or slate with enough room for various cheeses, cured meats, fruits, and nuts to be displayed on it. You might even want to put a set of excellent appetizer picks and cheese knives in the gift basket.
Warmth and style may be easily added to a living room or bedroom with the help of an inviting throw blanket. Look for one crafted from a gentle material such as cotton, fleece, or wool. Consider purchasing a throw blanket in a hue or pattern that goes well with the interior design of the receiver's home.
Houseplants are decorative and contribute to an atmosphere of calm and improve the air quality inside the home. Choose alternatives that require little maintenance, such as pothos, succulents, and snake plants. You can even choose chic planters or pots to go along with them if you want to.
Buy this beautiful lavender plant.
Books that are displayed on coffee tables are often decorative as well as intellectually engaging. Find a coffee table book that fits the recipient's hobbies, whether they are in art, photography, traveling, or writing. This can be a thoughtful gift. It is a beautiful opportunity to infuse some of their individuality into their living area.
Get a beautiful coffee table book.
Safety should always be a top priority in any home. A fire extinguisher is an indispensable safety tool that can help prevent small fires from escalating into major disasters. By gifting a fire extinguisher, you demonstrate your concern for the well-being of the new homeowners.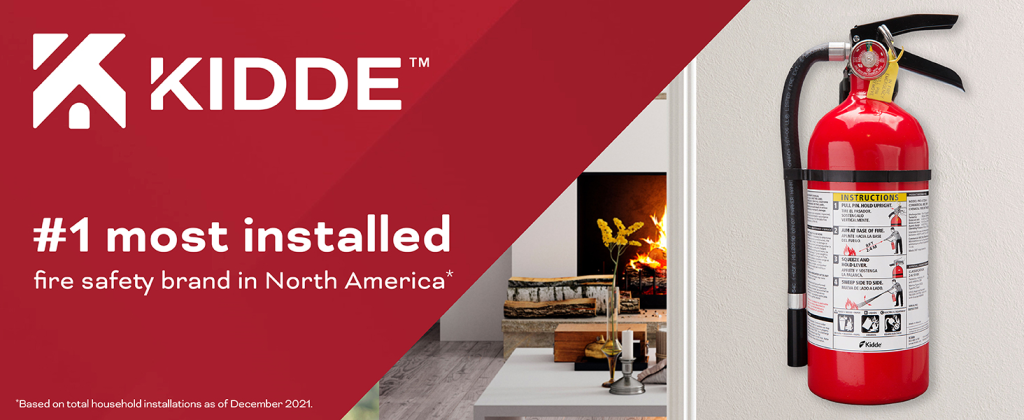 A fire extinguisher is not a one-time-use item; it can last years with proper maintenance. It's a gift that provides protection and peace of mind long after the housewarming celebration. While not a traditional gift, a fire extinguisher is a convenient and thoughtful choice. It's an item many overlook but can be a lifesaver in an emergency, making it a unique and valuable gift.
Coffee is a staple of many people's daily routines. Gifting a coffee maker contributes to the new homeowners' everyday comfort and convenience. It's a gift that they'll use and appreciate regularly.
Coffee makers come in various styles and sizes to suit different preferences. Whether the homeowners prefer a quick cup of coffee from a single-serve machine or enjoy the ritual of brewing with a French press, there's a coffee maker to match their taste.
Coffee makers are for personal use and ideal for hosting guests. They can make entertaining more enjoyable, as the homeowners can easily brew coffee for friends and family during gatherings.
A Dutch oven is a versatile kitchen tool for various cooking techniques, from braising and roasting to simmering soups and baking bread. It's a practical addition to any kitchen that helps homeowners expand their culinary repertoire.
Dutch ovens are often made of durable materials like cast iron, which ensures they last for generations. This makes it a gift that stands the test of time and becomes a cherished kitchen heirloom.
A Dutch oven can inspire homeowners to try new recipes and cooking methods. It's a gift that encourages culinary exploration and creativity in the kitchen.
Not only does a welcome mat lend an air of individuality to the entryway, but it also serves a functional purpose by preventing dirt and debris from being tracked into the house. Use a mat that features a welcoming message or design to welcome guests in an elegant and lasting manner.
Buy this beautiful welcome mat.
A Bluetooth speaker is a fantastic housewarming gift because it enhances the entertainment and ambiance in the new home. It allows the homeowners to enjoy their favorite music, podcasts, or audiobooks easily, creating a welcoming and enjoyable atmosphere.
Bluetooth speakers are highly versatile and portable. They can be used indoors and outdoors, making them ideal for gatherings and parties or simply setting the mood for relaxation. The wireless feature adds convenience and flexibility to their entertainment options.
Many Bluetooth speakers offer impressive sound quality, ensuring the recipients enjoy their audio content with clarity and depth. This elevates their audio experience and adds value to their daily life.
Combining essential oils and a diffuser can make even the busiest household feel more peaceful. The diffuser spreads the fragrant oils throughout the room, contributing to relaxation and overall well-being. Give the gift of a collection of scented essential oils that can be used for various situations and states of mind.
An air fryer is a piece of kitchen equipment that makes it possible to fry food healthily to achieve a crispier texture. It is a multifunctional addition to the kitchen that can be used to make crispy snacks and dishes using less oil, thereby simplifying the process of preparing meals and making them healthier.
A gift card from Amazon gives new homeowners limitless alternatives to choose precisely what they want or need to meet their specific requirements. It is a considerate gift that allows them to buy whatever they want, whether home furnishings or technology, thus satisfying their particular preferences.
Wine glasses symbolize sophistication and make an excellent gift for homeowners who enjoy hosting dinners and gatherings. They enhance the dining experience by allowing the homeowners to savor their favorite wines in style.
Wine glasses can be used for various types of wine, including red, white, and sparkling wines. They are also suitable for serving beverages like cocktails and water, making them a versatile addition to any home.
Wine glasses are functional and contribute to the dining area's overall decor. They add an elegant touch to the table settings, enhancing the home's visual appeal.
Buy a beautiful set of wine glasses now.
Light fixtures have a significant impact on the atmosphere of a room. By gifting light fixtures, you help homeowners create the desired ambiance in their living spaces. The right institution can transform a room's character, whether a pendant light, chandelier, or wall sconce.
Light fixtures come in various styles, from modern and minimalist to vintage and ornate. You can choose an institution that aligns with the recipients' decor preferences, allowing them to personalize their space and make it uniquely theirs.
Light fixtures are functional and aesthetic additions to a home. They provide essential illumination while serving as focal points or design statements. This dual purpose makes them a valuable housewarming gift.
A stone bath mat is a luxurious and natural alternative to traditional fabric bath mats. It adds a touch of elegance to the bathroom, elevating its overall aesthetic. The stone's texture and appearance create a spa-like atmosphere.
Stone bath mats are incredibly durable and long-lasting. They can withstand moisture and frequent use without deteriorating, ensuring they maintain their beauty and functionality.
Stone bath mats provide a slip-resistant surface, enhancing safety in the bathroom, especially when stepping out of the shower or bath. They are also easy to clean and maintain, contributing to a clean and hygienic bathroom environment.
Giving this is a great idea. One must consider giving practical gifts to loved ones. Homeowners can produce their favorite frozen desserts right in their kitchens with the help of ice cream makers. It is an entertaining and delectable present that lets the recipient try various flavors and enjoy making ice cream, sorbet, or gelato at home.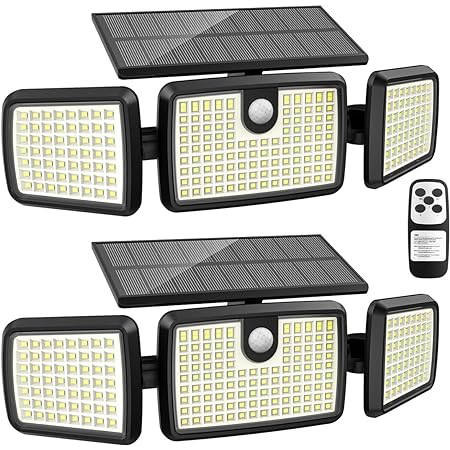 Motion sensor lights are practical for both security and convenience. They illuminate paths, doorways, and dark areas when detecting motion, enhancing safety and energy efficiency. Well, it's among the best things you can give as a housewarming present.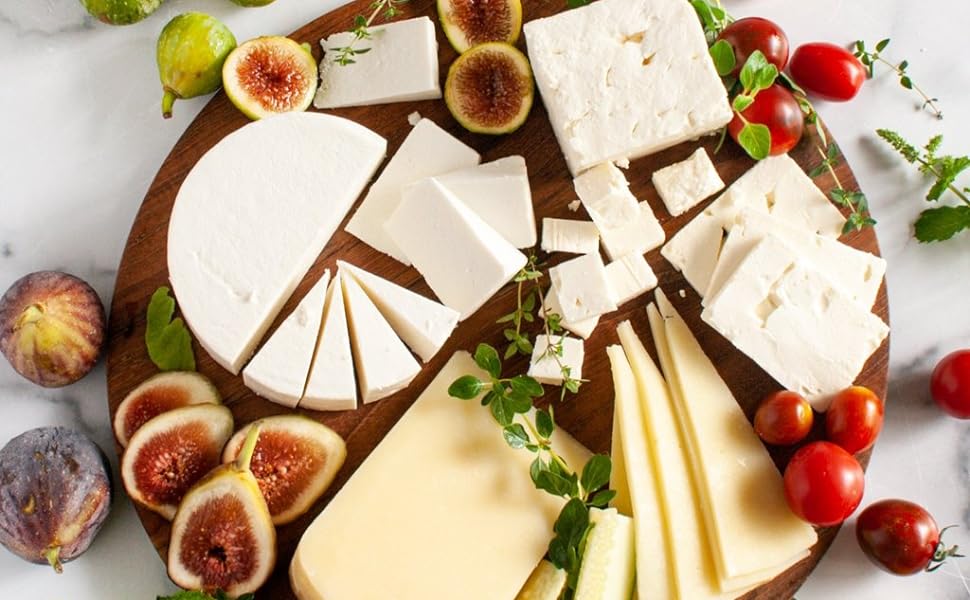 A cheese basket is the ultimate culinary enjoyment for those passionate about cheese. Include a variety of artisanal cheeses, crackers, and other accompaniments for a pleasant cheese-tasting experience that is ideal for entertaining guests or enjoying a relaxing evening at home.
Buy a cheese basket according to your preferences now.
A stainless steel trash can is a sleek and durable addition to the kitchen or bathroom. It looks stylish and helps keep the home clean and organized with its odor-sealing and easy-to-clean properties.
Get the stainless steel trash can now.
Those who enjoy outside cooking and entertaining are ideal for purchasing a backyard BBQ set. It is expected to come with necessary grilling utensils like tongs, a spatula, a basting brush, and skewers, making it much simpler to organize barbecue get-togethers and prepare delectable meals outside.
When your friend moves to a new place, finding something original to give as a housewarming gift can be tricky. And it can be even harder to find something nice when you're on a budget. If you want to give the new homeowner the best housewarming gifts and are looking for a great gift, then with our list, you should be set to find the perfect gift for your relocating friend!
Have any other housewarming gift ideas? Tell us in the comments!