6 Important Role Differences Between Nurse Practitioners and Registered Nurses
This post may contain affiliate links. Which means if you make a purchase using these links I may recieve a commission at no extra charge to you. Thanks for support Miss Millennia Magazine! Read my full disclosure.
The roles of registered nurses and nurse practitioners are similar in many ways. The primary duty of both nurse practitioners and registered nurses is to provide high-quality care for their patients. However, there are also many differences between the responsibilities of these two types of nurses.
The main distinction between registered nurses and nurse practitioners is that they have significantly greater autonomy and accountability due to their in-depth education, training, and experience.
The role of a registered nurse (RN)
In various medical settings, an RN cares for patients and aids a doctor and other medical personnel. Typically, the first medical professionals a patient encounters can be located anywhere, including the operation room and physician's office.
RNs manage medical tools, record patient details, administer drugs and treatments, and collaborate with other healthcare professionals. Along with fulfilling various administrative, management, and executive roles, they also help patients understand and manage their treatment. Despite significantly impacting patient care, registered nurses are not allowed to order tests or write prescriptions for medicines.
The role of a nurse practitioner (NP)
An NP has earned an advanced degree to carry out specific tasks that a doctor has previously done. It involves working with medical staff, examining patients, ordering and analyzing diagnostic tests, and developing a strategy for treatment. Additionally, they aid in managing chronic illnesses and modify treatment for the patient as necessary.
They may be able to prescribe medicines, order and evaluate tests, and carry out simple operations like stitching and biopsies. The main benefits of being a nurse practitioner include having more autonomy and the ability to legally diagnose patients and initiate treatment based on their knowledge. Elmhurst University offers a unique MSN program for aspiring NPs that they can complete entirely online without disrupting their work-life balance.
Differences between registered nurses and nurse practitioners
Both nurse practitioners and registered nurses have medical training. RNs and NPs treat those suffering from various diseases in medical centers, hospitals, and nursing facilities. However, there are some distinctions in their employment responsibilities, backgrounds, and pay. The following are a few significant differences between a nurse practitioner and a registered nurse:
Job duties and responsibilities
Registered nurses carry out a variety of responsibilities depending on their place of employment, their field of nursing specialization, and the number of other healthcare professionals with whom they work. They observe, evaluate, and document the results of their patients. They also ensure that their patient's health records are updated and include the most recent health indicators.
Additional work responsibilities of registered nurses include taking care of wounds, giving oral and injectable medicine, gathering samples for testing in the laboratory, and discussing the treatment strategies for patients with other healthcare professionals. Additionally, registered nurses work with patient relatives.
Nurse practitioners and advanced practice nurses undergo intensive training to broaden their practice area. The additional training they have received enables them to conduct medical assessments, make diagnoses, and write prescriptions for patients. Nurse practitioners are also able to order and conduct lab tests as well as interpret the outcomes.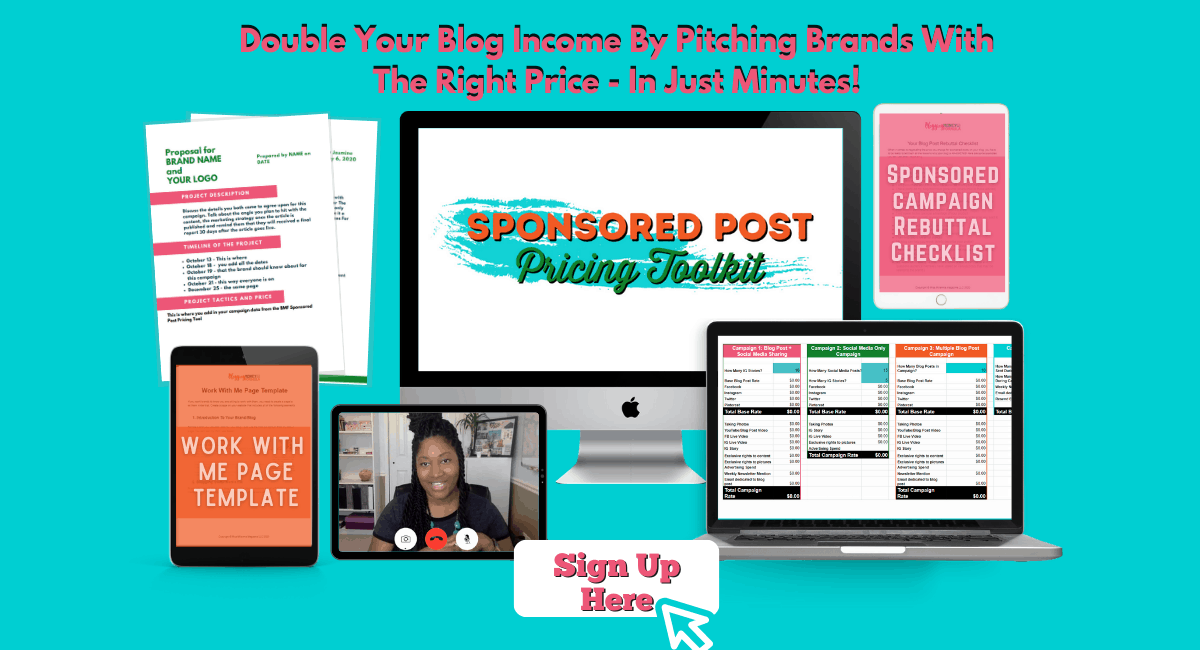 Moreover, they have greater responsibility and freedom regarding medical decisions due to their enhanced education and experience. They interact and communicate with other medical professionals to design therapeutic regimens. Additionally, they also oversee other nursing staff and nursing students.
Furthermore, due to their advanced training, NPs can prescribe medication and order diagnostic and laboratory tests like blood tests, urine tests, and X-rays. They can diagnose and treat chronic and acute illnesses. They also perform simple treatments, including biopsies, stitches, and splinting. They're responsible for interacting with and educating patients and their family members about the treatment plan and encouraging and guiding patients on ways to maintain healthy lifestyles.
Qualifications and Education
Each position has a separate entry-level qualification requirement. To work as a registered nurse, one must have a bachelor's degree or a nursing certificate. After completing their studies, which typically take three to four years, individuals must register with the NMC to qualify for RN employment. After finishing a bachelor's degree program, a registered nurse can apply for a license.
Registered nurses can also enhance their credentials in specific administrative or educational disciplines by earning an advanced or doctoral degree. Typically, registered nurses require 400 hours or more of practical experience. To keep their licenses, RNs must also undertake continuing education courses, a predetermined number of contact hours, and particular kinds of training.
On the other hand, a bachelor's degree in nursing and a registered nurse license are prerequisites for becoming a nurse practitioner. To qualify for an NP license, RNs need to finish a master's or doctorate in advanced practice nursing along with the necessary clinical experience. During their training to become nurse practitioners, students often study professional responsibility, conducting health assessments, healthcare administration, diagnosis, and prescription procedures.
A minimum of 500 hours of clinical experience are required for NPs. To keep their licenses, NPs must also participate in ongoing training, fulfill a predetermined number of contact hours, and follow specific guidelines. Nurse practitioners are exempt from the residency experience requirements for doctors who have completed their medical education.
Supervision
RNs and NPs require different types of supervision. Registered nurses have their managerial structures that vary according to the workplace. In most medical care facilities, a registered nurse's primary responsibilities include assigning, directing, and supervising licensed professional nurses and assistant nurses. Experienced RNs can additionally plan timetables, manage each task, participate in recruiting decisions, and handle entire divisions and teams.
Depending on the organization where they are employed and the region's laws and regulations, nurse practitioners may or may not be subject to oversight. In certain states with complete practice autonomy, nurse practitioners can work autonomously. In other places, NPs might need to collaborate with doctors or be directly supervised.
Regardless of the criteria for supervision, many nurse practitioners collaborate extensively with a doctor. A doctor must examine the nurse practitioners' patient records in some organizations and practice environments. In other contexts, the doctor makes themselves accessible to provide medical advice. In certain countries, nurse practitioners can now practice autonomously without a supervising or cooperating doctor. They can also start their practices as entrepreneurs in various states.
Work environment
Registered nurses frequently have access to a broader variety of work settings than nurse practitioners. They may work in operating rooms, physician's workplaces, nursing facilities, hospitals, clinics, residential healthcare facilities, schools, and hospice facilities. Since fewer doctors are joining the primary healthcare area, many hospitals are turning to nurse practitioners to fill these positions. Nurse practitioners can work at emergency centers, private practices, clinics, hospitals, managed care institutions, and educational institutions, among other places.
Since nurse practitioners can do most tasks, more healthcare facilities recruit them. A nurse practitioner is, therefore, more likely to work in a clinical environment. Many NPs pursue PhDs, which means they may hold administrative and leadership positions. In addition to working in standard medical settings, NPs may engage in non-traditional medical areas, including telemedicine, aesthetics, and research. Both registered nurses and nurse practitioners are qualified to work in educational institutions, where they can instruct nursing students in academic or practical settings.
Salary
There is also a difference in the average pay of the two types of nurse positions. Registered nurses and nurse practitioners handle diverse tasks in healthcare environments, which explains the variation in pay.
As reported by the US Bureau of Labor Statistics in the year 2022, the median pay of a registered nurse is approximately $81,220 annually (i.e., around $39 per hour). In contrast, the minimum average wage of a nurse practitioner is around $125,900 yearly (i.e., around $60 per hour).
The amount of money earned varies depending on their level of expertise and the discipline of medicine they practice. For instance, a very experienced registered nurse could make more money than a nurse practitioner just starting, but an experienced nurse practitioner can earn more than a professional registered nurse.
Skills
RNs and NPs have many abilities in common. However, the way they use their abilities depends on their employment responsibilities. Examples of skills that RNs and NPs need to do their work well include the following:
Clinical skills: Registered nurses evaluate the condition of their patients, keep track of developments, and communicate their conclusions to more experienced nurses and physicians. Nurse practitioners do physical assessments on patients evaluations of their nervous, cardiac, and respiratory systems, using their clinical abilities.
Analytical skills: Registered nurses employ analytical abilities to assess a patient's health, review the patient's file, and comprehend directions from senior nurses or medical staff. Analytical abilities are used by nurse practitioners to choose which laboratory and radiologic tests to request, interpret the results, and draw the correct findings.
Pharmacological skills: Pharmacological abilities are used by registered nurses to give drugs intravenously, intramuscularly, or orally. Based on the individual's indications and test findings, nurse practitioners utilize their pharmacological knowledge to decide which drug and dose to give.
Communication skills: After patients are discharged by their physicians, registered nurses use communication skills to explain medical issues to patients and their relatives and offer advice on managing them at home. Nurse practitioners employ practical communication skills as they guide nursing units during rounds of wards at healthcare facilities and when instructing student nurses.