20 Things I Wish I Knew Before Getting My First Apartment
This post may contain affiliate links. Which means if you make a purchase using these links I may recieve a commission at no extra charge to you. Thanks for support Miss Millennia Magazine! Read my full disclosure.
By getting a new apartment, you can be independent and begin a new chapter in your life. This is where you will learn how to do things independently and discover your inner capabilities.
However, apartment hunting for the first time can be a daunting task. This task must be done to ensure you will not spoil this exciting milestone. To help you transition smoothly to your new home, we will jot down the essential things I wish I had known before getting my first apartment in this blog post. It is divided into two subsections so that you will learn the essentials of "before you move in" and "once you are in your first apartment."
Before You Move In
There is a lot of preparation to make before you eventually move into your new apartment. Knowing the most important things to do before the big move to your apartment could save you plenty of time to deal with potential problems. Here is the list of things to consider.
1. Budget for rental application fees
Before stepping into your new living space, be prepared for application fees. You must allocate extra money for these fees since the landlord or property manager may require fees for the rental application process.
It is ideal to clarify this question to the property manager or landlord to have a bigger picture of how much money you will have to pay for these fees and for you to be prepared for them. Make your bank statements handy, especially if you have already paid your fees as proof of payment.
2. Know your budget and how much apartment you can afford
Be realistic about your finances and know how much you will need for rent and utilities. One great way to do this is by considering various factors such as your monthly income, other expenses, and the cost of living in the specific area you are planning to rent an apartment, especially if you are planning to move to a big city like New York City or Los Angeles.
There is a chance that you'll be receiving many phone calls from a real estate agent who will try to offer you an apartment. Do not easily give in to those offers; try to take as many offers as possible. It is an essential step for you to have more choices. Choose the one that fits your preference and budget. 
3. A Security Deposit is Not Guaranteed To Come Back To You
While a standard deposit is a legal requirement, knowing it may not be fully refundable is essential. My good advice is to pay close attention to any existing damages and document them, if any, during your move-in inspection to prevent any potential disputes when you move out.
4. Budget for Pet Deposit if you have a cat or dog
If you plan on having a furry companion in your new place, be aware that many landlords might set rules regarding pet ownership. Some of them will require you to pay a pet deposit. Planning and allocating some budget for these minor things is essential because common issues like misunderstandings with your landlord might happen if you do not declare that you have a pet moving into the apartment.
5. Some places will consider your credit score before renting to you
People with a low credit score because of past transactions that have not yet settled may have difficulties finding an apartment they can rent. So, you must monitor your credit score and improve it as needed.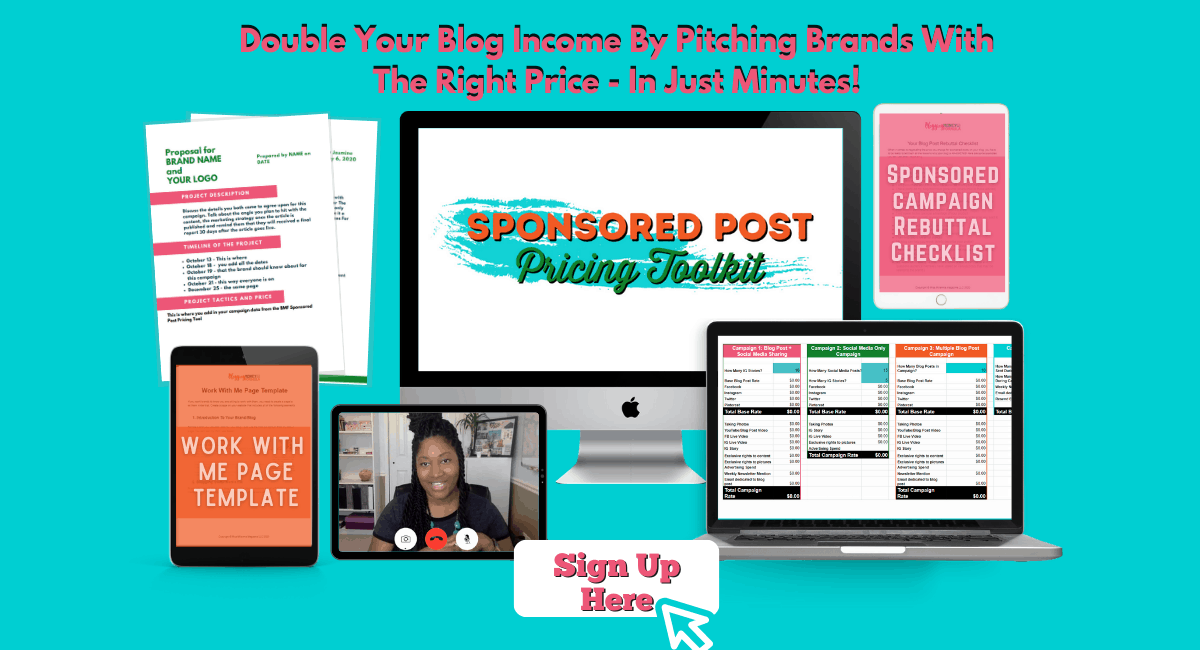 6. Hire a moving company if you can
It is a good deal if you can find a moving company you can hire. This is because moving can be physically and mentally exhausting. It is a great idea to save a lot of time and effort doing such tasks, which you can allot to other more important things. As a result, you will be in good physical and mental shape after moving is over.
When hiring a moving company, the best advice is to take note of the moving costs. It will give you an idea of how much budget you should only spend on hiring moving services.
7. Ask questions about the parking lot for you and your guests
Parking can be a last-minute concern if you are moving into an apartment for the first time. People tend to focus more on moving their stuff and fees, so the last thing that may come to their mind is having a decent parking space. The best thing to do is to inquire if the apartment has an available parking space for you as a renter and your guests.
8. Get Renter's Insurance
The best way to protect your belongings is by getting them insured. It offers coverage for theft, damage, or loss of personal property. It is a wise financial decision that you can make that will give you peace of mind and security in case of unforeseen events.
Although you will need to spend money for insurance, and there is no guarantee of a return when nothing happens, the peace of mind you will get will prevent you from being overly suspicious or scared that something might happen while living alone.
9. Read The entire lease agreement
It will not take a long time if you will read the entire lease agreement. Especially if you are in your first year of rent, terms and conditions might need to be remembered. Paying penalties caused by any violations of the terms and conditions of the landlord can be a hard way to learn things.
If you are not well-versed in reading lease agreements or legal documents, you can ask someone to interpret the things written on the paper. It will save you a lot of time and effort in dealing with such tasks and focus your efforts on other things. It can be a family or friend or a local attorney in your place. 
10. Make Sure Your Place Is In A Good Neighborhood
The location of your apartment is the first place that you should consider. It is essential to ensure a safe stay in your chosen apartment. Realizing that the area endangers your safety a few weeks after your move-in date is not ideal. You can learn about your apartment's site by searching the internet or doing surveys within that neighborhood. 
Once You Are In Your First Apartment
Moving into your new house could still get stressful if you do not know what's next. Knowing the dos to make your stay in your first house worthwhile. 
11. Expect To Spend a Couple of Weeks Unpacking
Moving in is just the start of everything. You must set realistic expectations for the unpacking process. It often takes a couple of weeks to fully settle in and organize your new space, even the most minor things.
Just practice patience and take things one step at a time. If you have family or friends who can share their time, feel free to do so because you can significantly reduce the time needed to finish these tasks. 
12. Complete the Move-In Forms On time
Fill out and submit any move-in forms or paperwork ahead of time. It will guarantee smooth transitions and a good relationship with your landlord. Having said so, there will be no delays or consequences that might happen while you settle in your new place. Also, you will give your landlord a good impression that you are cooperative and well-mannered.
13. Create a meal plan and budget for groceries each week
Organizing home stuff can be a difficult one, especially for first-timers. Seasons change, so the prices of basic needs and commodities may also vary. If unprepared for those, you might run out of budget and have difficulty sustaining your monthly expenses.
Check your meals to see if they are nutritious because you will now live on your own, and eating foods with zero nutritional value can make your health suffer. It is uncomfortable to get sick alone, and no one can take care of you and attend to your medical needs immediately. 
14. Know How To Turn Up Your Water Heater if Needed
Be familiar with the water heater in your apartment. It is a valuable device if you find the water temperature inadequate. As a result, you will be able to have more comfortable shower experiences.
Take note that the water heater is a very delicate device. You must use it properly and ensure that it is not malfunctioning because it is run by electricity, so maintaining its excellent condition is advisable to avoid accidents.
15. Get an idea of all the closest grocery stores near your new place
A nearby grocery store in your apartment complex can make a big difference. You can save time and effort traveling to the grocery stores. It is ideal to use navigation apps when it comes to this because you will be able to see the various commercial establishments available in the area immediately. Choose the ones that offer the best deal and value for your money.
16. Consider Your floor plan For The Interior Design
There are lots of ways that you can do to improve the appearance of your apartment. You can buy new furniture pieces or items that will enhance its looks. New things in your apartment might occupy space, especially if the floor space is limited. So, knowing the floor plan before putting new stuff in your apartment is essential. 
To start things up, list a wish list of what items you would like to see in your apartment. It is better to rank those things on what to prioritize first by listing them ascendingly. This will give you inspiration on what to add next.
17. Know Where the Laundry facilities are
Chances are, you will use a communal laundry area in case you do not have an in-unit laundry facility in your apartment. Aside from knowing where you can find those facilities, it is also crucial to know the rules, such as their operating hours and payment preferences.
Usually, you can ask the maintenance people these questions because they are very well versed in where you can find the various facilities in the vicinity. Remembering their locations in the first month of your stay can be challenging, especially if the apartment complex is so massive, but do not worry because that's normal.
18. Budget For Upfront Costs Associated with A New Space
Moving into a new place might ramp up the money you need for your expenses while living in the apartment. It includes upfront costs that are beyond the security deposit. Examples are utility deposits, furniture, cleaning supplies, and other essentials. Ensure you do not empty your bank account, as emergency expenses are also required for a more secure living.
There are also ways to utilize your apartment as efficiently as possible. You can turn it into a home office where you can work using your laptop or desktop computer, earning extra money in your free time. Or, if possible, you can tell your best friend to move in with you and let them have a share of the expenses or rent of the apartment.
19. Get To Know The Neighborhood
You are one step ahead of your game if you know what the neighborhood looks like. It will make you adjust quickly and comfortably. It is unnecessary to befriend your neighbors, but building a good relationship with them is ideal.
You are outdoors or even on vacation; they might look over your apartment as goodwill while you are away, which is good. Your more recent neighbor might also lend their helping hand when you need help in emergencies. In return, you must also be an ideal neighbor by observing the rules and regulations in the apartment complex.
20. Be Kind and Courteous to the Maintenance People
Building a positive relationship with maintenance people could give you a lot of benefits in the long run. So that when any problems occur in your apartment, they will be addressed promptly and with care. Do not hesitate to introduce yourself to them so that they will be able to recognize you immediately when you need them. This will ensure a comfortable and well-maintained apartment in the long run.
Conclusion
It can be a life-changing moment to move into your first apartment. This is because you will be able to learn new things in life. Also, the weight of your new responsibility is much heavier than when you were still living with your parents. There are challenges that you will need to overcome once you are already living independently, from little things such as faulty air conditioning to running out of funds.
Having said so, prioritizing responsibilities such as paying your months of rent in the apartment is the number one on the list, as well as your basic needs such as food, water, clothing, etc. The best piece of advice that we can give is for you to be physically and mentally ready at all times for you to make the best decision in every situation. So get up, plan, and prepare for that move-in day you have longed for!