How to Make Your Resume Picture Perfect [Video]
This post may contain affiliate links. Which means if you make a purchase using these links I may recieve a commission at no extra charge to you. Thanks for support Miss Millennia Magazine! Read my full disclosure.
As many of us are preparing to graduate and enter the workforce, we need to have a resume handy and ready. But building one can be so confusing, which is why there are businesses that focus solely on creating resumes for their clients. This, however, can cost money you might not have.
If you open Google Docs, which is free!, you'll see they offer resume templates. But therein lies the problem. Because google docs is free, anybody and everyone is going to be using those templates. Within the next couple of months, employers are going to be up to their ears with resumes built with google docs.
But I promise you, building a resume is easier than you think. You can have a picture-perfect resume within 15 minutes if you follow my tutorial.
Special Tip #1: Have your resume pre-written. You don't want to strain your eyes or your mind trying to perfect it on the computer, especially if you're not comfortable with it.
Special Tip #2: For more tips and tricks, check out another video, Resumes Made Easy, here.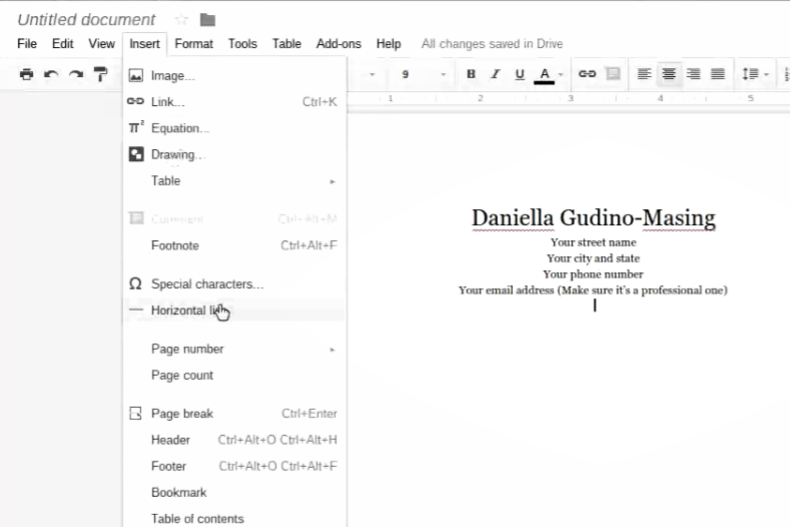 Special characters are what make a resume picture-perfect. You can insert characters easily by moving your mouse to the top and clicking on "Insert." From here, you can images, links, drawings from paint, your special characters, and the horizontal line I use for this resume.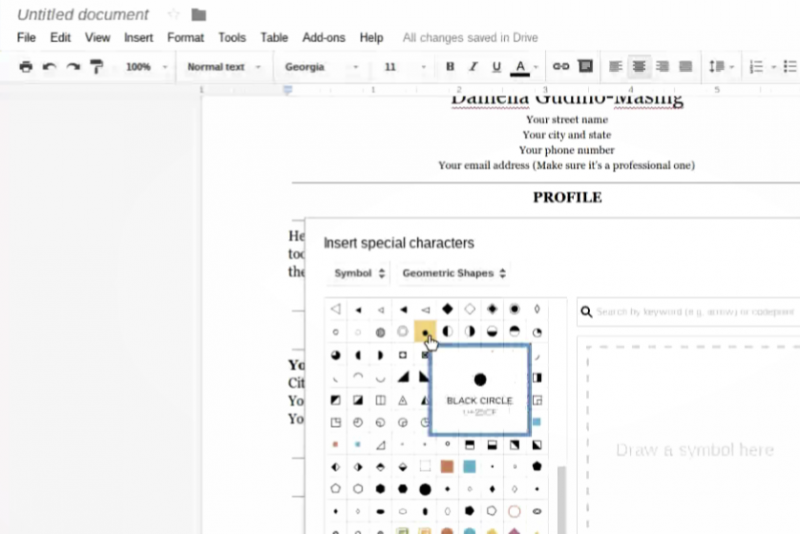 Depending on where you are in your life, the order of the headings can change. If you've recently graduated from school and don't have too much work experience, your education and skills should be higher on the resume and your experience should be last, like in the video. If you have a lot of work experience, volunteer often, or have completed many internships, your experience heading should come before your education and skills.
Special Tip #3: If your resume doesn't fit on one page, lower your font size by a point or two. But make sure your name remains as large as possible!
Have any questions on how to cater this resume to you? Post them in the comments below and I'd be more than happy to walk you through your personalization process!