15 Halloween Romance Movies You Should Watch This Fall
This post may contain affiliate links. Which means if you make a purchase using these links I may recieve a commission at no extra charge to you. Thanks for support Miss Millennia Magazine! Read my full disclosure.
Halloween is not only a time for scary stuff and thrills but also a time for love and romance. If you're looking for a unique twist on the typical romantic movie, why not try a Halloween romance?
These movies combine the spooky elements of Halloween with heartwarming love stories, creating a perfect blend of fantasy and fright. This article will explore ten classic Halloween movies to get you in the mood for love and Halloween. We will also talk about the star cast in a few.
Ghostly Love
The 2007 American supernatural horror film is about a young couple caught in a haunted house. While the film Paranormal Activity began as an independent feature on just a $15,000 budget, the film's success led to multiple sequels; the seventh part in the series, Next of Kin, was out in 2021.
It is about Katie and Micah, who move to a new house in San Diego, but when they feel things are not going well, the couple sets up a camera in their bedroom, capturing many strange events. This found-footage spooky movie is not for the faint-hearted, with suspense and silence playing mind games with the audience.
Watch Paranormal Activity here.
Crimson Peak is the 2nd one we picked in our list of the best Halloween movies. It was released in 2015 and is a gothic romance film directed by Guillermo del Toro. Mia Wasikowska played the lead role of Edith Cushing in this movie. It is a periodic film set in England.
She sets out to uncover the ghostly visions when she travels to a different mansion with her husband and his sister. It draws inspiration from his peers like The Haunting and The Innocents. But its creepy atmosphere, thanks to a brilliant production design, is a treat for horror fans. The gothic romance might sometimes feel more beautiful and sad than scaring you, but that's what the blend is all about.
The Haunted Mansion makes for yet another perfect Halloween film. It puts together comical elements and supernatural effects in a sleek way. This is one of the primary reasons The Haunted Mansion can be watched with your entire family. The film received mixed reviews upon release in 2003, but ever since then, it has become loved in pockets, creating a cult fan base.
The film is about the Evers family, who go on a vacation only to end up in a creepy mansion. And you know what happens then! Nestled between the horror and humor elements is also a tragic romance, which puts into perspective that Evers's family landing in the mansion was no coincidence.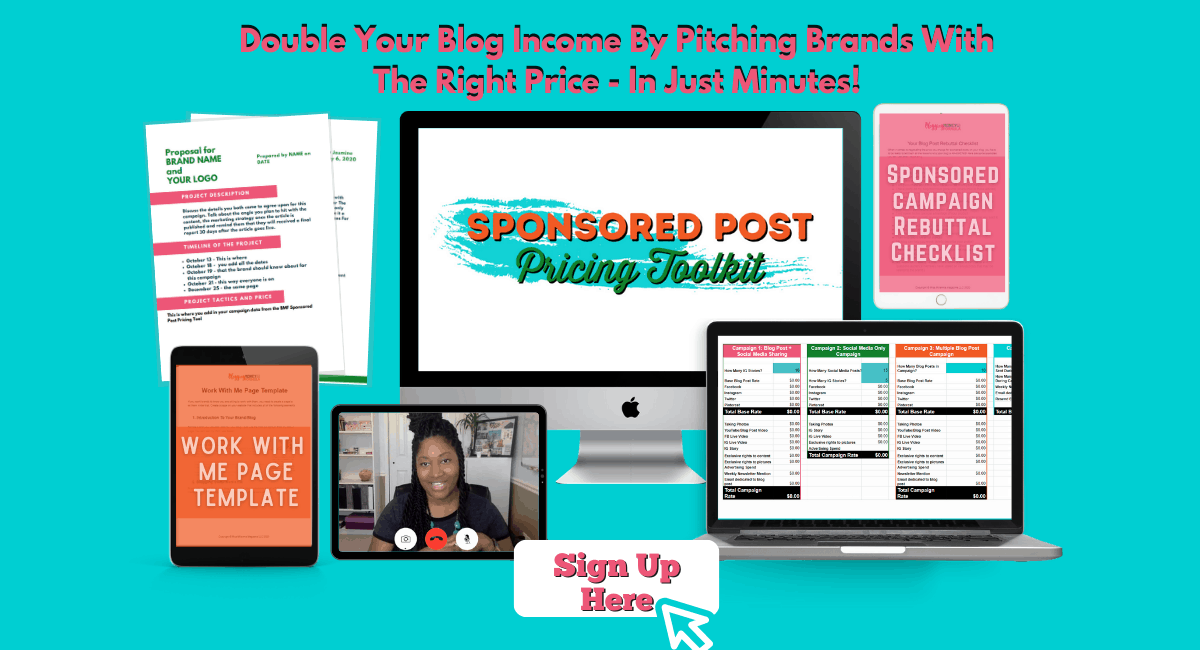 Ghost is a supernatural romance film about how a spirit sets out to save his girlfriend. When a banker is murdered, he realizes his girlfriend might also be in danger because of the killer.
So, it seeks help from a psychic. It is a romantic supernatural film with fantasy and love at the center. It stays relevant even today because of the love in the afterlife theme.
All said and done, the performances of actors Patrick Swayze and Demi Moore are a significant reason for its fan base. It led to considerable pop cultural influences and musical numbers and was adapted into a Broadway musical. In a way, this film cleverly mixes romance, horror, and emotional elements, leaving you with an engaging narrative.
How about an animated, live-action film in the horror genre? It should sound exciting to most of us. This 1995 live-action supernatural film, Casper, also doubles up as a comedy-drama, giving you the proper doses of everything you need to enjoy this Halloween. Christina Ricci plays the role of Kat Harvey in this live-action/CGI hybrid film.
The friendly ghosts here are CGI (computer-generated imagery), eventually making it the first feature film to have a fully CGI-created character in the lead. For a movie in 1995 to have such cutting-edge technologies is a feat in itself. As in most films, the focus on special effects makes the story wander at times but set those flaws aside, and you get an entertaining, intimate cinema.
The Addams Family is not a single film. Instead, as its title suggests, it is about an eccentric fictional family. They have been part of many shows, movies, and comic strips. The whole family was created by Charles Adams, an American cartoonist, and featured in the New Yorker Magazine.
Dark comedy films that centered around these gothically humorous characters include The Addams Family (1991), The Addams Family Values (1993), and the animated versions – The Addams Family (2019) and The Addams Family 2 (2021). A live-action series was also aired on television back in 1964. After years of their stories being narrated in different forms, today, they are an essential part of American pop culture and have a fan base.
Cursed Love
We have another dark fantasy film in hand. Edward Scissorhands is most remembered for its characters. First, talk about the film's title and titular character, Edward.
He is an artificial humanoid who has scissors instead of hands. And when a family adopts him, he slowly falls in love with their teenage daughter.
It's modern. It's romantic. It's gothic. Many consider it an entertaining update of the Frankenstein story, which hits the right chords in comic and haunting beats.
The film won fame for its director, Tim Burton, and made Johnny Depp a crowd-favorite actor.
Watch Edward Scissorhands here.
It is one of the top Tim Burton films. Helena Bonham Carter provided the voice for the title character, Emily. Wedding vows are essential and personal. So it is always good to practice them several times.
But beware of where you are practicing it. For instance, a young, shy man practices his vows near a grave.
It brings a dead young woman back to life w, which also assumes she is now married to the young man. It is based on Jewish folklore and stars Johnny Depp in the lead.
Like the previous film we discussed, Tim Barton lets you enjoy a bittersweet tale in the most visually imaginative aspect. What's more? The Corpse Bride is a stop-motion animated film.
Witches are scary, and their powers are magically powerful and evil. So when three witches are together, you are in for some significant suspense. But do you know what's more dangerous? Three witches resurrect after 300 years to seek vengeance.
This 1993 spooky horror begins when a young boy who moves to Salem casually lights a cursed candle on a Halloween night. It might not have everything placed perfectly, but it makes for a fun Halloween watch to enjoy with your family and friends. Notable American actresses Sarah Jessica Parker, Bette Midler, and Kathy Najimy starred in this movie.
We all fall in love with the most unexpected persons. Charlie was finally in love, and nothing else mattered until circumstances forced him to doubt that Harriet, his lover, might be a serial killer. Like every film in the cursed love category, the plot might seem very, but the tale's bittersweetness will wash you over.
Watch So I Married An Axe Murderer here.
Based on Isaac Marion's 2010, Warm Bodies, the film is inspired by Romeo and Juliet but has a zombie apocalypse twist to it. A zombie named R begins to fall in love with Julie when he meets her at a party. Love, after all, is one of the most humane emotions that changes people. This heartwarming tale explores the power of connection and redemption in the most unexpected of places.
Us is a psychological thriller directed by Jordan Peele about a family whom a group of menacing doppelgangers attacks. When Adelaide goes on a vacation with her husband and children, they witness an accident and a body being taken.
But a little later, they see a similar-looking older adult walking by. So, whether they are doppelgangers or ghosts creates a mystery. This is Jordan's innovative and inventive horror film that explores the past and the horrors buried with it. It delves deep into the themes and creates a fiercely scary movie filled with thrills.
The independent slasher film Halloween, directed by John Carpenter, is set in the fictional town of Haddonfield and is centered around a person with a mental health condition getting treatment for murdering his teenage sister on Halloween night. The film introduced audiences to Michael Myers, a masked serial killer. But 15 years later, he escapes and returns to his hometown.
What's he up to this time? Halloween has a film franchise includes thirteen films, the first being out in 1978. Sometimes, These sequels were only spiritual rituals. The narratives were very different from the previous installation.
The film's popularity led to many rip-off versions, including a novelization, a video game, a comic book series, and much more. Jamie Lee Curtis debuted in John Carpenter's original film "Halloween" in 1978.
The 1988 horror comedy film Beetlejuice is by our favorite director, Tim Burton. This time, a recently dead couple returns to their house as ghosts. The dead people also contact a bio-exorcist, Beetlejuice, to help them.
The comedy classic has a perfect balance between bizarreness and horror. It won the Academy Award for Best Makeup, and the film's success led to an animated television series and video games. A sequel for the film is also in the making.
Magical Love
The 1998 film Practical Magic, starring Sandra Bullock, is a fantasy romantic drama about young witches who were taught many uses of practical magic in childhood. When the parents of Sally and Gillian die, their aunts ensure they learn about magic. In the future, when an evil spirit tries to kill them, they put their learned skills to the test to defend themselves.
This concept is interesting, but the film doesn't fully translate the emotions on screen. As a result, you do not get a thoroughly engaging cinema. It has a mix of horror, comedy, and a touch of romance, but probably not in the proper proportions. Yet, it heavily relies on the theme of family sticking together, which makes the experience slightly pleasing.
What could go wrong when a florist buys a new plant for their business? Looks like everything. A florist buys a plant, which turns out to be a bloodthirsty one.
The 1986 horror comedy musical, Littel Shop of Horrors, is an adaptation of the 1960 film with the same title. This bloodthirsty plant is a sentient carnivorous that feeds on human blood.
The endings were changed once to satisfy the audience but were changed back to the original after several years. The catchy tunes in the film often went along the campy narrative, making for some perfect horror moments. With inspired cameos played by Steve Martin and Bill Murray, this is one of the top classic horror movies, which was widely appreciated upon release.
Watch Little Shop Of Horrors here.
The Twilight movies is the highlight of magical love films. When Bella moves to Forks, Washington, she is drawn towards a mysterious boy, Edward. But…he turns out to be a vampire. Collectively called The Twilight Saga, the film series has five parts – Twilight, New Moon, Eclipse, Breaking Dawn – Part 1, and Breaking Dawn – Part 2 – spanning over five years from 2008-12.
To the uninitiated, the film series is based on a book series titled Twilight, penned by Stephenie Meyer. Meanwhile, a web series was adapted from the same novel, but the development of the plots varied largely. Twilight, as a pop culture phenomenon, has had a significant impact in the early 2000s, and many claim that it is again becoming quite popular among teens recently. A series of sequels and parody films not part of The Twilight Saga have also been made over the years.
Sleepy Hollow is a place where a series of mystery murders take place. Johnny Depp stars as a police detective, Ichabod Crane, in the film Sleepy Hollow, where he goes to investigate a series of murders. Sleepy Hollow is one of the most famous works in American culture, and it became so popular during Halloween. The core of the spooky film is also a moral never to let superstition overwhelm your reason.
That said, the film is a very gory one. It has headless horsemen, headless corpses, splattered blood (lots), and many murders. There are also a few jump scares. If you have a very young kid at home, the advice is that you keep this eccentric film for a future Halloween.
The Nightmare Before Christmas is a 1993 stop-motion animated dark fantasy film. This classic Tim Burton movie is set in Halloween town. The film tells the story of Jack Skellington, the Pumpkin King of Halloweentown, who becomes disillusioned with the monotony of Halloween celebrations.
What more do you need to know to watch this film? When a being from Halloween town sees Christmas town, he gets so excited and enchanted that he becomes obsessive about Christmas and plans to abduct Santa Claus. The film has a super family-friendly narrative, aided by its stop-motion animation techniques. But it would be best to stay warned that there are a few scary creatures.
In this wonderfully immersive world, the visual concepts always stand as a highlight. They are spooky. They are haunting.
They are strange things. On the other hand, the beautiful connections in writing leave you clues now and then of what's about to come.
It is one of the reasons The Nightmare Before Christmas is one of the most classy and cult classic Halloween movies to be seen in the spooky season.
Watch Nightmare Before Christmas here.
When Paul Matthews is unlucky in love, he seeks help from a gypsy, Madame Rosa, who understands his problems and gives him love potion No. 9, which makes him irresistible for the next four hours. When Paul and Diane try it on themselves, even if they are alluring to anyone, they find each other more attractive.
This 1992 romantic comedy is a cute and dark love story. If you love such films, you will find yourself having enough fun. But it might be too long for it might be too long, few others, and jokes could soon run out.
Nightmare on Elm Street is an independent horror film where a serial killer stalks a young girl. She has to stay awake to avoid the killer. But why does she have to wait to awake? It is because the killer will kill the young girl and her best friends one after the other…in their dreams.
Like in most horror spooky films we have discussed, Johnny Depp plays one of the lead protagonists, a teenager who tries to find reason and logic for the gruesome murders.
The scary movie spawned six sequels, and the franchise has a cult following. While the first installment is terrifying, the subsequent sequels are a little low on the horror element. The film became a television series, a crossover with Friday the 13th.
With the tricky space of reality and dreams, the narratives use the blurred distinction to create a spooky ride. The first film is also considered culturally, historically, and aesthetically significant. Again, since it has many disturbing images and terror, it is not a good option for very young kids.
Watch Nightmare on Elm Street here.
Good Witch is a fantasy comedy-drama starring Catherine Bell, who plays the good Witch, CaWitchNightingale. TWitchThelows Cassie and her daughter Witch, Grace, in a fictional small town. In a fictional small village, Dr. Sam Radford and his son enter the Witch and begin to share enchanted insights with them. The television series aired from 2015-21 is based on the film series of the same name, which also starred Catherine.
The first film was released in 2008, and six other movies were released before 2014. The first film starts with Cassie entering the town of Middleton as a new arrival and making friends with Jake Russell, the Chief of Police. But a few are skeptical that Cassie might be practicing black magic. The cute touch of sweet family drama amidst all the witchcraft easily won hearts for over a decade, and the Good Witch Series is still loved by many.
Watch The Good Witch Series here.
Oliver's Ghost is a family-friendly Halloween-themed television movie released in 2011. David David S. Cass Sr. directed the film's supernatural elements and heartwarming family themes. While it's not a widely known Halloween movie, it can be an enjoyable choice for families and those looking for a milder Halloween-themed film.
This animated television special was created by Charles M. Schulz and directed by Bill Melendez. It features the familiar "Peanuts" characters, including Charlie Brown, Lucy, Linus, Snoopy, and the rest of the gang. The story revolves around Linus's unwavering belief in the Great Pumpkin, a mythical Halloween figure who he believes will rise from the pumpkin patch on Halloween night. While most of the gang enjoys trick-or-treating and Halloween parties, Linus spends the night waiting in the pumpkin patch for the Great Pumpkin's arrival.
The special is known for its humor, heartwarming moments, and its portrayal of the enduring friendship between the "Peanuts" characters. It has become a beloved Halloween tradition and is often broadcast on television during the Halloween season.
"It's the Great Pumpkin, Charlie Brown" captures the spirit of Halloween and is cherished by audiences of all ages. It remains a classic and nostalgic part of Halloween entertainment.
Watch It's the Great Pumpkin, Charlie Brown here.
This fall, celebrate Halloween with these fifteen romantic movies. From the classic "Hocus Pocus" to the dark and supernatural love of "The Witch's Charm" to the forbidden romance of "Love Under a Spell," these movies will fill you with the spirit of the Halloween season. Whether you're looking for a small-town romance or a gothic love story, there's something for everyone in these Halloween romance movies. So grab some popcorn, dim the lights, and prepare for a spooky night of romance.