The Miss Millennia Ultimate Gift Guide for 2015
This post may contain affiliate links. Which means if you make a purchase using these links I may recieve a commission at no extra charge to you. Thanks for support Miss Millennia Magazine! Read my full disclosure.
It is that time of year again and everyone is starting to think about the holidays. We did a gift guide last year naming some of our favorite things and wanted to share our top picks with you all once again. Here we describe items for anyone on your list, many of which we have personally tried ourselves and wanted to share our stories. Enjoy reading and good luck shopping!
For the Beauty Buff you know
These are the gifts for the buddy that lives and dies for Sephora, follows every beauty blog under the sun, and gets giddy at the thought of a new makeup kit.
The Foreo Luna
The Foreo Luna is a small device that simultaneously cleanses your skin and reduces wrinkles all at once. This is an excellent way to get a deep clean on your face, especially if you are a chronic makeup wearer. This is a perfect gift for your friend who values a good face cleanser as much as she enjoys her makeup. We did a review on the Luna, so be sure to check it out here. Right now there is a special promotion for 10% off plus free shipping when you use the code BYBLOG. Buy it Here!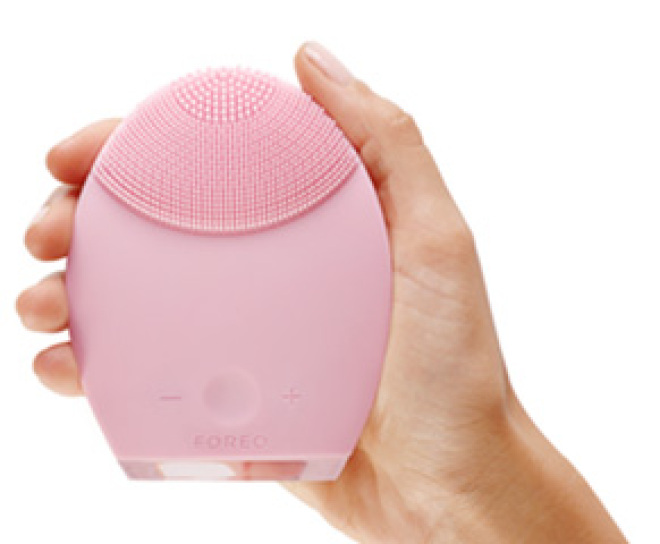 Grande Lash Brow Fill Gel
This brow fill gel is perfect if you want your eyebrows to look fuller and glamorous for a night on the town. But what makes this brow gel amazing is that it makes your eyebrows grow and thicken up over time. They get darker and fuller in only a matter of weeks. We did a review of Grande Lash, Check it out. If you plan on buying as a gift, you can get an additional 10% off by using the gift code GRANDE10 before December 31st. Bonus! Buy it Here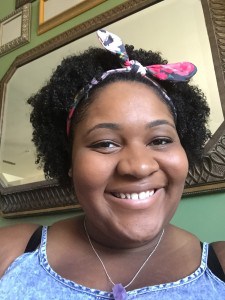 e.l.f. Holiday 11 Piece Brush Collection
I received this makeup brush set for Christmas a few years ago and was so excited since I did not own a set of my own. But even if I did, everyone can use a new set of brushes. Especially if you have been using your same set for some years. Buy it Here

Shop%20e.l.f.%20Cosmetics%20now
" rel="nofollow" data-lasso-id="12894″>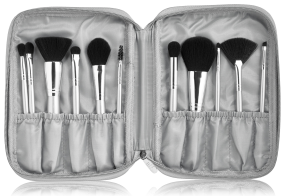 Rilastil Skin Care Regimen
Joi did a full review of the Rilastil products and LOVED everything about them. Whoever receives these products will know that you care about the health of their skin. Buy it here.

Precision Tweezers
Anyone who has had to pluck an ingrown hair from their brow with a pair of shoddy tweezers knows the value of a good pair of tweezers. If you've peeped a dull tweezer at your buddy's house, do them a favor and get them a good pair. They'll thank you later. Buy it Here.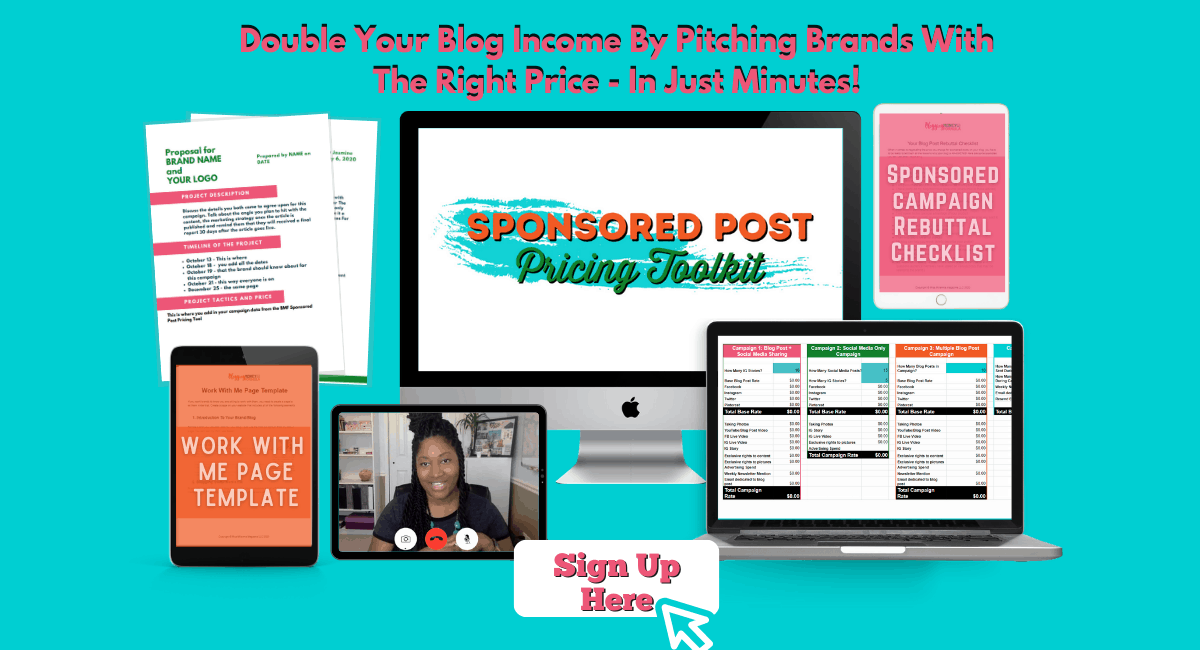 Mineral Hygienics Makeup
This is no everyday makeup. It's lightweight, looks great on your face, and also makes your skin better over time. It is a chemical-free way to protect your face from the sun and is water resistant. Pretty much, it's magic. Your friends would love! Check out Joi's review of Mineral Hygienics makeup. Buy it Here.
For Your Fashion Friends
These gifts are for your friend who owns some of the cutest items of clothing you've ever seen; she loves fashion and is not afraid to talk about it. These gifts are even good for those that just appreciate good style.
Naadam Cashmere Scarf and Glove Set
If you are looking for some quality warmth garments for a friend, Naadam Cashmere is your go-to destination. Joi received the Cashmere Scarf and Chunky gloves and loved them! High quality, cashmere, and so warm. What more could anyone ask for in a gift?They are offering 10% Off Cashmere Gloves with Free Shipping and Returns (Gift Wrapping Included) until the end of the year with the code MISSCASHMERE10 Buy it Here.
ModCloth
The best part about shopping at BOOYAH" rel="nofollow" data-lasso-id="12912″>ModCloth is that everything is so unique, you never have to worry about ordering something that everyone is wearing. A unique ensemble from here will have your fashion friend going wild. BOOYAH" rel="nofollow" data-lasso-id="12913″>Buy it Here.

Charming Charlie
Everything is amazing at Charming Charlie. While it got its namesake from the fact that there is so much jewelry to choose from, there are plenty of clothes and other accessories as well. This store is just awesome all around with unique finds at affordable prices. Buy it Here.

New York and Company
My favorite part about shopping at New York and Company is that you can always find clothes that are cute but also work appropriate. Check out a few picks below. Get%20New%20York%20and%20Company's%20Fashion%20Looks%20-%20Click%20Here" rel="nofollow" data-lasso-id="12923″>Buy it Here.


Betsy Johnson
Betsy Johnson's has a style that is so unique, and you can tell her items from a mile away. One thing that's cool is her handbags. Very cute and unique and a great gift to give. Use the code LOVEBETSEY to get free shipping. Buy it Here.
Forever 21
Forever 21 is the go-to place for items in the style that are also affordable. The shoe section in Forever 21 is amazing, and these boots are perfect for fall and winter and would make an excellent gift for anyone. Buy it Here.
For the Fitness Freaks
These gifts are for your friend who spends a great deal of time in the gym or has made a vow to get in shape. Fitness gifts are helpful because workout stuff can add up over time, so do them a favor and get them some things now.
FabFitFun Subscription Box
FabFit Fun is a subscription box, designed for those who need to spoil themselves every now and again. The box is filled with things to be healthier, pampered, and well. This is a great gift for anyone since they can receive their gift package more than just once. Joi reviewed FabFitFun some time ago. Check out her review here. Buy it Here.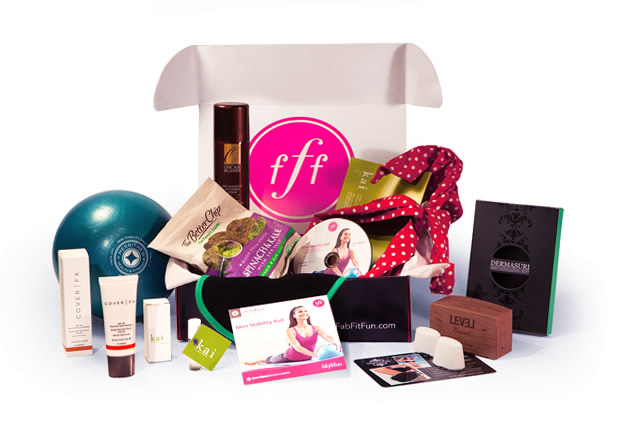 Yoga Set
Yoga is so much fun, and it's even better when you have the right equipment. A Yoga set can include a Yoga mat, foam block, stretching straps, yoga towel, and sometimes a yoga hand towel. I received a yoga set for Christmas one year, and I was so excited about it. This is a great gift for any Yogi or wannabe yogi. Buy it Here.


Danskin
As a fitness and fashion person, I love having cute clothes to wear to the gym. Danskin has a beautiful selection of clothing items that anyone would enjoy. Any fitness freak would approve. Buy it Here.
Total Body Massage Stick
Any athlete will appreciate a good foam roller, but those can sometimes get a little bulky to store and can also be hard to reach certain sore spots on the body. Which is why a total body massage stick is a go-to tool for athletes feeling sore virtually on any muscle on their body. Buy it Here.

A Fitbit Charge HR
If you have a friend who was in the market to get a heart rate monitor, getting them a Fitbit Charge HR may be a better option. This baby tracks you heart rate, steps, calories, sleep, miles every day and lets you compete with the rest of your friends who also own a Fitbit. It's a great accountability tool. Buy it Here.

New Balance Fresh Foam Zante
I got a pair of the New Balance Fresh Foam Zante this year, and they are nice! Lightweight on your feet, they make it easy to do almost anything at the gym. Buy it Here.

For the Hobbyists
If you have a friend who has a hobby he or she enjoys, then it is probably good to get them something that fits well with what they already do. Whether they are a collector or just enjoys a good bottle of wine from time-to-time, these gift ideas should spark some thoughts.
Books
Books are always a great gift if it means you get to help them further their career, entertain them, or just share some knowledge you once learned. Below are a few of my favorites. But check out my list of books I feel every serious blogger should read. Buy it here.
Audible Subscription
If you want to get a book for your friend but fear they will not read it, maybe and Audible Subscription may be better. It's an affordable gift and a great way for them to be able to choose their books. I wrote an article about how my Audible Subscription changed my life here. Buy it here.

Club W
If you have a friend who loves wine and knows the lingo, a subscription to Club W may be a good gift for them. Club W sends you a monthly box of wines that you get to taste and keep. You create a palate profile, and they deliver the wines they thin you'll like best. Why not sign your buddy up with a subscription? Buy it Here.
Living Social Coupon
For those who do not know, LivingSocial is a place where you can get heavily discounted coupons to try something new. They have everything from dance lessons, zip lining, or even buying a waffle maker. This could be a great way to buy a cool experience for a friend of yours. For example if they always wanted to do stand-up comedy, check out a Livingsocial coupon for stand-up lessons. These can be very thoughtful gifts. Buy it Here.
Amazon Fire TV
If you have a friend that does not believe in cable but loves their Netflix account, this Amazon Fire TV may be a great gift for them. It lets them stream their Netflix and Hulu to their TV along with other channels like HBO GO, CBS, and Amazon Prime. Buy it Here.
Photography Lens Mug
If you have a friend who is a photographer who also enjoys a good cup of coffee, this camera lens mug may be the perfect gift. It is a coffee cup that looks like a camera lens. It's cute and thoughtful. Buy it Here.
For The Guys in Your life
Whether that guy in your life is your boyfriend, uncle, Dad or co-worker, I know I find some problems with shopping for the opposite sex. Here are a few ideas to get the brain waves moving.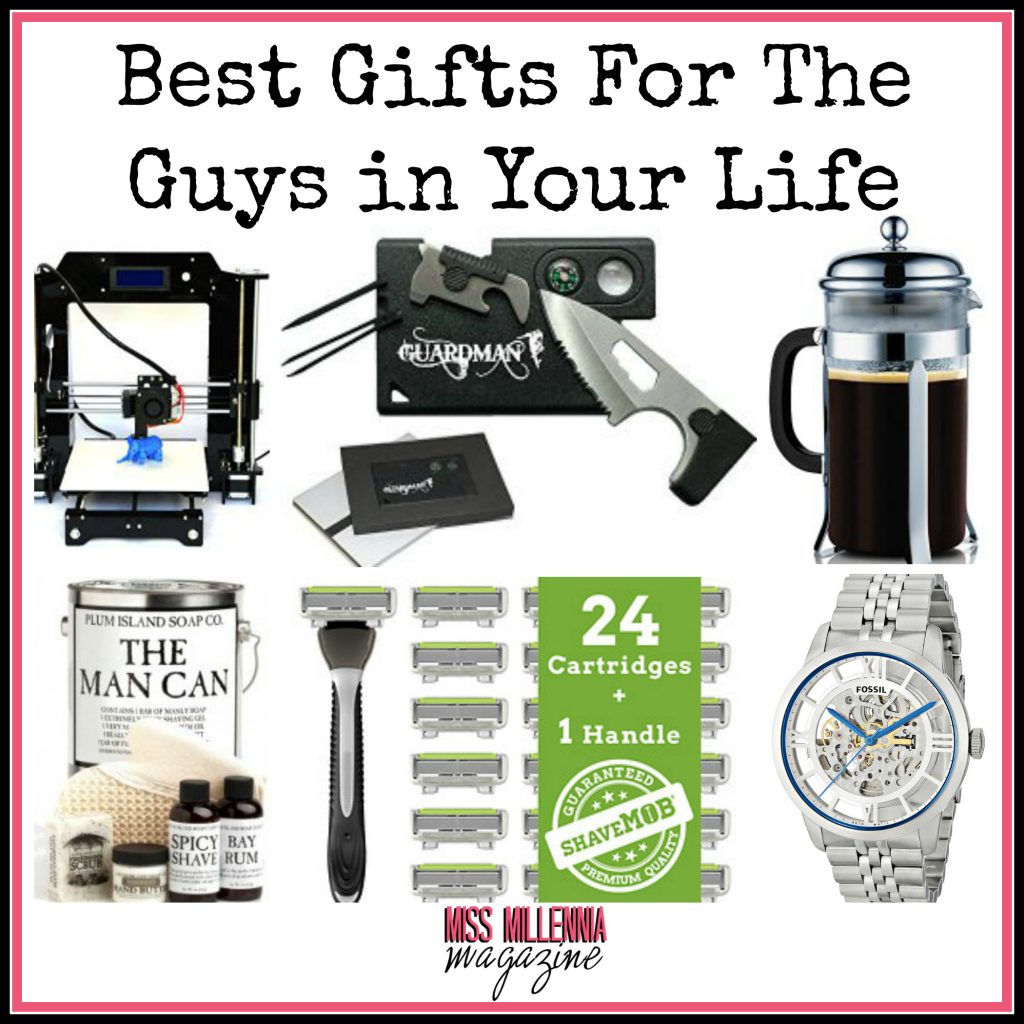 Watch
A watch can be a great gift for a guy (if he wears them, that is). Watches can be a unique accessory and–obviously–an excellent way to tell time. There are quite a few to choose from on Amazon. Buy it Here.
Shave Mob
This one serves as a great stocking stuffer since razors can be pretty expensive. Shave Mob makes it easy to buy as many razor cartridges as you would like with a razor handle so that your guy does not have to worry about buying razors for the rest of the year if he does not want to. That is what makes this a great gift. Buy it Here.
Desktop 3d Printer
This is great for the tech guy in your life who find these to be fascinating. A Desktop 3-D Printer is exactly what it sounds like. It can print small 3D objects at home. It's a pretty excellent gift for anyone actually. Buy it Here.
Credit Card Companion
This nifty little tool is the size and shape of a credit card but has some of the capabilities of a Swiss Army knife. The Credit Card Companion converts from its credit card shape into a knife, bottle opener; a compass rose and even a magnifying glass. Buy it Here.
French press coffee maker
If the guy you know is a coffee aficionado, this may be an excellent gift for him. The French Press is a great way to get the most flavor our of your coffee and also gives a European feel to your kitchen. Great gift for a coffee lover. Buy it Here.
The Man Can
Despite its rugged exterior, the Man Can is filled with wonderfully smelling soaps, scrubs and after shave. Any man who appreciates a good scrub-down will like The Man Can. Buy it Here.
For that Person who is tough to shop for
Then there is that elusive person that you have no idea what to get for them. When you ask them what they want they say "I don't need anything," or even worst, they are a co-worker who barely tells you anything about their personal hobbies. Here are some gifts that anyone would enjoy.
Contigo Coffee Mug
The Contigo Coffee Mug is no ordinary coffee cup. It will keep your coffee from spills and keep it hot all day. I got this for someone one Christmas and watched while his wife tried to steal it for herself. It was quite popular. Buy it Here.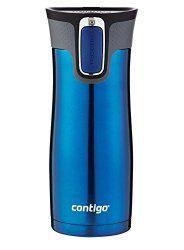 Nowvel
If you can't find the gift you are looking for, then maybe you should just make it yourself. Nowvel is a service that allows you to take photos from your mobile phone and turn it into a beautiful picture book. Joi had an opportunity to review this service here. Create a picture book of you and that person and it is something I'm sure they would appreciate. Buy it Here.
CafePress
CafePress is a site where you can design almost anything yourself from T-shirts to board games. Why not create a Monopoly game featuring inside jokes from the two of you, or even make a T-shirt with their favorite character from Empire. The sky is the limit with CafePress. All you need is your imagination. Buy it Here.
Portable phone charger
Everyone has had that moment where they are out and about; their phone dies, and there is no charger in site. How cool would it be to have a portable phone charger? This is a great practical gift for anyone, so you cannot go wrong here. Buy it Here.
Bluetooth speaker
The cool thing about owning a Bluetooth speaker is that you can use it as long as you have your computer or cell phone nearby. Whether you are a party person or not, everyone can find some use out of a Bluetooth speaker. Bose is the best brand of speaker you can get! Buy it Here.
Food Basket
If all else fails, a beautiful food basket goes a long way. It's a great way to show that you care, and the packaging is already done for you! There are many food options to choose from, and they all look beautiful. Buy it Here.
**This article contains affiliate links, and we will be compensated for any purchase made by clicking on them. Thank you for supporting Miss Millennia Magazine!**