6 Amazing Beauty and Fashion Gift Ideas for the Holidays
This post may contain affiliate links. Which means if you make a purchase using these links I may recieve a commission at no extra charge to you. Thanks for support Miss Millennia Magazine! Read my full disclosure.
This article contains affiliate links and sponsored products, and we will be compensated for any purchase made by clicking on them. Thank you for supporting Miss Millennia Magazine!
Before you do your shopping online this year, make sure to sign up for a free Ebates account and get cash back with every purchase. Use my link here to get an additional $5!
When it comes to gifts, I feel like beauty, and fashion gift ideas are the sexiest of gifts. They typically have pretty packaging, vary in price, and they have the added benefit of making the person receiving it better in some way. Whether it be makeup, skincare or a new outfit, beauty and fashion gifts are always a home run. The hard part is determining which gifts to go with. Not to worry my friend; We have quite the list for you to choose from.
Amazing Skin Care Products
Who does not want better skin? And with this new line called Anora skincare, your friend's skin will feel beautifully moisturized. I like this company because their Mantra is for them to deliver the best possible skincare products for those who are ingredient conscious and results focused.
They only use clinically proven ingredients that do not contain parabens and do not contain synthetic colors. And the products were formulated by Dr. Charles A. Leroy, MD – The medical director of BeautifiedYou.com. So you know it's good stuff!
The Reparative Night Moisturizer is perfect for those who want a more in-depth moisturization. It helps repair skin from damage during the day by pollution. It has a deep hydration for up to 48 hours and includes lots of peptides.The ingredients contain Argan oil, allantoin and a variety of fruit extracts.
You can learn more about this gift here.
If they liked the night moisturizer, they will most definitely love the Fortifying Active Moisturizer. It protects your face from the variety of pollutants it faces during the day and contains products to reverse the signs of aging. You will see visible improvements in your skin after only three weeks of use!
You can learn more about the Fortifying Active Moisturizer here.
Lastly, is the Advanced Renewing Eye Cream. It's a 360 eye cream, which means you wear it under the eye as well as on the eyelids. I love that it brightens away dark circles and discolorations all while moisturizing your eyes.
You can learn more about the advanced renewing eye cream here.
If you've never heard of Stitch Fix, it is pretty darn cool. You complete a style quiz so they can get an idea of your style. Then, a stylist who is assigned to you sends you a box of clothes based on your questionnaire.
The best part is that you only pay for what you keep and the more you continue with them, the better your stylist gets at choosing items you would like. If your friend has been talking about shopping for new clothes but has not had time to do so, this is perfect for them! You can sign up for a gift card for them so they can complete their quiz and start shopping!
Learn more about Stitch Fix here.
If your friend is into trying new beauty gizmos, this one is perfect for them. The FOREO LUNA 2 not only does a deep cleaning of your skin, but it reduces wrinkles too! If your friend wears a lot of makeup, this is perfect for them. They are a pretty good company, and we've only heard great things about this little gizmo.
Learn more about the FOREO LUNA 2 here.
This one is for the perfume lovers out there! If you have a friend who loves new scents but does not like having to go to a department store to try so many, Scent Bird is perfect for them. Scent Bird sends a variety of scent samples to them in the mail so they can try them all out for themselves and can purchase the ones t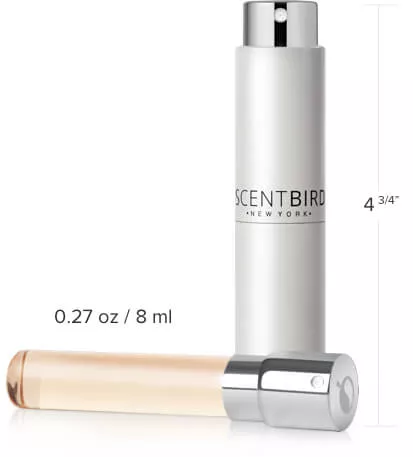 hey love! Not to mention, they can just experiment with the variety of scents and never repurchase a full bottle of one. It's perfect for your friend who has trouble deciding on a signature scent.
If you have a friend who likes a more natural approach instead of Neosporin, these Serums by Art Natural are right up their alley. They help with deep moisturization, dark circles, fine lines, and damage from the sun. This simple serum kit is enough for anyone who is on a regimen to improve or maintain the current quality of their skin.
You can learn more about this Serum Trio Set here.
If you happen to get a gander at their current makeup brush situation and it looks like they've seen better days, new makeup brushes can be an excellent gift. New brushes can be expensive and its hard to know which brushes are used most often. So if you are going to buys brushes, go all out and get a set. This set of brushes by Bobbi Brown is pretty high quality, so they make a wonderful gift.
Learn more about the Bobbi Brown Makeup Brush set here.

There you have it. An excellent list of beauty and fashion gifts that I am sure your friends will enjoy. As I mentioned earlier, beauty and fashion gifts is always a good gift, so regardless of which you pick, you are choosing right!
If you are looking for more gift suggestion, you should see the rest of our 2017 gift guides here.
Resources: