12 Best Christmas Movies for 2-Year-Olds
This post may contain affiliate links. Which means if you make a purchase using these links I may recieve a commission at no extra charge to you. Thanks for support Miss Millennia Magazine! Read my full disclosure.
The holiday season is a magical time of year, filled with the enchanting allure of the North Pole, the jolly presence of Santa Claus, and the heartwarming spirit of Christmas Eve. As the snow blankets the world outside, families gather to create cherished memories, and what better way to do so than with a festive movie marathon?
If you have a young boy or girl at home or even the whole family, we've covered you with a list of the 12 best Christmas movies for 2-year-olds. These films capture the essence of the Christmas season, from the excitement of the Polar Express to the timeless classics like "A Christmas Story" and "Dr. Seuss' How the Grinch Stole Christmas."
The 1965 movie "Charlie Brown Christmas" is a beloved holiday favorite that has won the hearts of many generations. This classic cartoon movie, based on Charles M. Schulz's "Peanuts" comic strip, brings the Christmas spirit to life touchingly and deeply.
The story is about the famous little boy Charlie Brown, who is upset about how commercialized Christmas has become. With the help of his friends, like the cute Snoopy and Linus with his trusty blanket, he sets out on a quest to find out what the holiday season is really about. They get ready for a Christmas play, decorate a lonely little Christmas tree, and share the lesson of friendship and goodwill along the way.
"Charlie Brown Christmas" stands out because it has a superficial but profound message about the magic of Christmas and how important it is to connect with family and friends naturally. You must watch it during the holidays because of the cute animation, famous Vince Guaraldi music, and funny lines. This popular holiday movie is a great way to bring everyone back to the real meaning of Christmas and is great for family movie nights.
Watch Charlie Brown Christmas.
"Dr. Seuss' How the Grinch Stole Christmas" is a beloved holiday classic that has fascinated viewers since it came out in 1966 as a cartoon TV show. This sweet story, based on the well-known children's book by Dr. Seuss (Theodor Geisel), has become an essential part of Christmas traditions for families worldwide.
The story takes place in the hilly town of Whoville, where everyone is looking forward to Christmas. However, the Grinch lives just outside of Whoville. He is a green, furry, and grumpy monster who hates the holidays and all the fun things that happen during them.
The Grinch comes up with a plan to steal Christmas from the Whos. He will sneak into their homes on Christmas Eve and take their gifts, decorations, and even the roast animal.
But while the Grinch carries out his evil plan, he meets a little girl called Cindy Lou Who. She teaches him what Christmas is really about. Through the magic of Dr. Seuss's stories and Boris Karloff's famous narration, the Grinch changes in a heartwarming way, and the people of Whoville get together to celebrate the holiday spirit.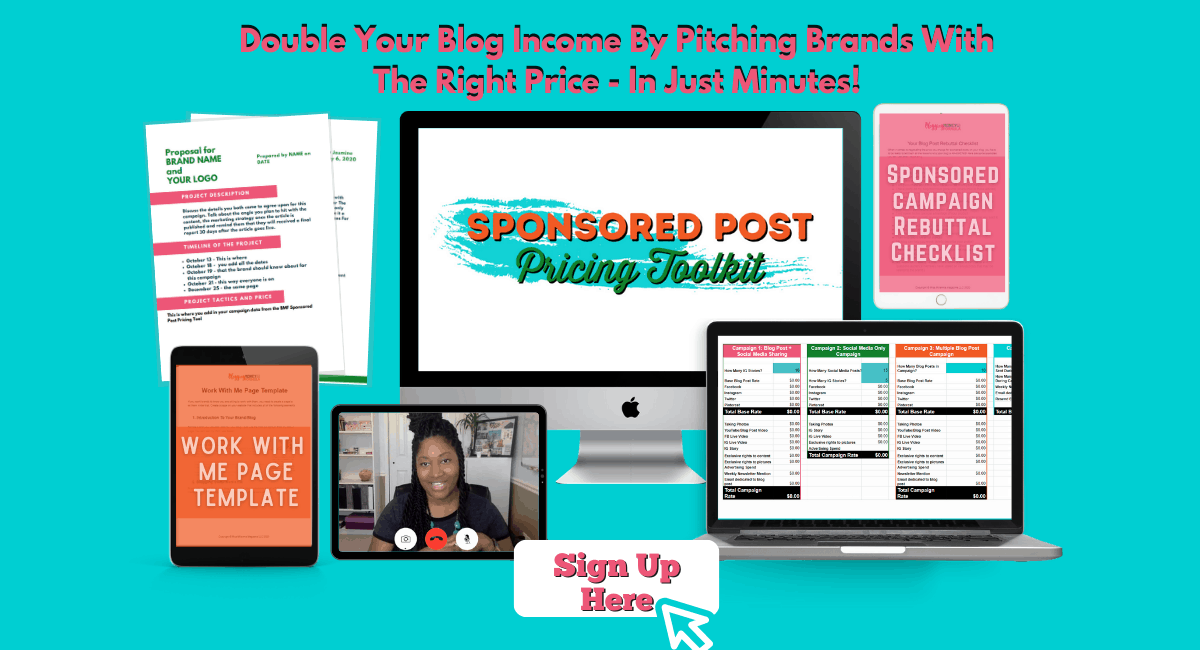 "Dr. Seuss' How the Grinch Stole Christmas" is a fun and silly cartoon movie that captures the spirit of Christmas and reminds us that the season is all about love, family, and giving. Many people of all ages love this famous Christmas movie because of its catchy songs, sweet characters, and timeless message.
It is a must-see during the holiday season. The Grinch's transformation from a holiday hater to a Christmas lover will make you smile and remind you of the real magic of Christmas, whether it's your first time watching it or you manage it every year.
Watch Dr. Seuss' How the Grinch Stole Christmas
Even though "Home Alone" is a popular holiday movie, it might not be the best choice for a 2-year-old because of what it shows. There is slapstick humor, physical comedy, and scenes where Kevin sets up complicated traps to catch thieves in the movie. These things might be fun for older kids and people, but a 2-year-old might be unable to handle them. But if you do watch, be sure to be there and guide them in case they get scared.
It's usually best to pick movies and TV shows made just for kids their age, like movies and shows about babies. Look for animated or live-action shows that teach, are gentle, and don't have any scenes that could be scary or powerful. Many choices suit toddlers and keep them busy and entertained while teaching them important things.
Some holiday-themed animated shows or series that 2-year-olds might enjoy are "Sesame Street" or "Mickey Mouse." There are often episodes of these shows about Christmas or other holidays. The attacks are suitable for kids' ages so they can learn about the holidays in a fun and safe way.
The Christmas classic "Rudolph the Red-Nosed Reindeer" is an excellent choice for children two years and younger. It has endearing characters, conveys uplifting themes about kindness and being true to oneself, and provides acceptable content for children of that age.
The joyful ambiance that the movie creates, with its unforgettable music and lovely Christmas scene, is highly appealing to younger viewers. Its ageless appeal, appropriate duration, and family-friendly nature make it the ideal choice for a Christmas movie night, helping to develop holiday memories that will last a lifetime for the entire family.
Watch Rudolph the Red-Nosed Reindeer here.
During December, "Arthur Christmas" is an excellent pick for young children for various reasons. Young children are immediately drawn into a world that is both visually exciting and inventive because of the show's captivating animation, which is brightly colored and full of interesting characters.
The movie's story is geared toward families and centers on Arthur, the youngest son of Santa Claus. Because of this, it is realistic and appealing to children. It teaches young viewers fundamental life skills in an amusing way, such as teamwork, the importance of being kind to others, and the pleasure of giving.
Additionally, "Arthur Christmas" offers a great deal of fun and excitement, as well as a blend of humorous and heartwarming moments that children will easily be able to relate to. The film's ensemble of characters, which includes Santa Claus himself, Arthur, and the eccentric Elf Bryony, contributes to the film's endearing qualities and makes it more accessible to young viewers.
Last but not least, the film is just the right length to keep the interest of preschoolers without becoming either too long or too overwhelming for them. To summarize, "Arthur Christmas" is an excellent option for two-year-olds to watch over the Christmas season because it combines attractive animation, cheerful themes, relatable characters, and an exciting storyline to produce a viewing experience that is both memorable and appropriate for the target audience's age.
For a fun family Christmas movie, "Curious George" is a great choice, especially for little kids. This little monkey, who is known for being curious and daring, goes on a holiday journey that is full of wonder and excitement.
In "Curious George: A Very Monkey Christmas," George and his friend, the Man with the Yellow Ha,t get into a Christmas-themed story when they try to help Chef Pisghetti find a lost Christmas present. They see holiday decorations, holiday customs, and the real meaning of Christmas along the way.
This movie is excellent for 2-year-olds and younger kids because it's cute and easy to understand. It's a perfect way to start the holiday season with its bright animation, catchy songs, and cute little monkey named Curious George. Kids can learn about the holiday spirit and how important it is to help others while having fun watching this cute little monkey, George, discover the joys of Christmas.
Charles Dickens's famous book "A Christmas Carol" is turned into a fun and silly movie called "The Muppet Christmas Carol." This movie is a heartwarming and entertaining Christmas movie because it blends the classic story of Ebenezer Scrooge's change with the beloved Muppet characters.
Michael Caine plays the mean Scrooge in this musical version of the story. Kermit the Frog plays Bob Cratchit, and Miss Piggy plays his wife. The other Muppets have different parts in the story and add fun and charm. Gonzo tells the story with the help of Rizzo the Rat, who makes funny comments throughout the movie.
"The Muppet Christmas Carol" does an excellent job of staying true to Dickens' original story while adding Muppet-style humor, catchy songs, and acts that people will remember. It tells important stories about kindness, giving, and the power of redemption in a way that people of all ages can understand, even 2-year-olds.
Watch Muppet Christmas Carol here.
"Jack Frost" is a sweet family movie that can be a good choice for the holidays, even for kids as young as 2. A father named Jack Frost is turned into a snowman in this movie and gets the chance to get back in touch with his son Charlie.
In the movie, Michael Keaton voices Jack Frost, who tries to make up for his mistakes and spend quality time with his son. The film is about love, family, and second chances. He can connect with Charlie in a magical and one-of-a-kind way when he is a snowman, which can be both touching and funny.
"Jack Frost" is a mix of magic, humor, and sadness, which makes it exciting and easy for the whole family to understand, even young children. It's heartwarming and meaningful that the movie shows how important it is to treasure time with loved ones and the strength of love and forgiveness.
"A Miracle on 34th Street" is a classic Christmas movie that is both moving and good for the whole family. It's a great holiday movie for 2-year-olds and their families.
An actor named Edmund Gwenn plays Kris Kringle, who says he is Santa Claus. The movie is based on his story. When he's hired as Santa at New York City's Macy's on 34th Street, people will test how convincing he is. It's a beautiful movie about faith, kindness, and the real meaning of Christmas.
The story in "A Miracle on 34th Street" is gentle and encouraging, which makes it an excellent choice for young children. It shows how important it is to use your mind and how magical it is to believe in Santa Claus. The movie's message is heartwarming and easy to understand, which makes it an excellent choice for young people who are just starting to enjoy the magic of the holiday season.
Watch A Miracle on 34th Street here.
Since it came out, "Tim Burton's The Nightmare Before Christmas" has captured people of all ages with its stunning visuals and unique story. However, because it has dark and scary themes, it may not be the best choice for a 2-year-old, even though it has Halloween and Christmas elements.
The movie is about Jack Skellington, the Pumpkin King of Halloween Town, who finds Christmas Town by accident. He is immediately drawn to the idea of Christmas. He plans to take over Christmas and be Santa Claus instead, which starts a series of strange and funny events.
"The Nightmare Before Christmas" is a creative and artistic look at the holidays, but it also has some scary and macabre images, like skeletons, ghosts, and other dangerous characters. For young children, the movie's mood might be upsetting or even frightening, so it's better for older children and teens.
Watch A Nightmare Before Christmas here.
It's a Wonderful Life" is a classic and touching Christmas movie that people of all ages have loved for many years. This old movie is excellent for kids as young as 2, but the whole family can enjoy it during the holidays.
The movie is about a man named George Bailey, played by James Stewart, who is having a terrible time with his money and personal life and is thinking about ending his life on Christmas Eve. His guardian angel, Clarence, lets him see what life would have been like if he had never been born.
The touching story of "It's a Wonderful Life" makes it an excellent choice for the family, even young children. It shows how important life is, how actions have consequences, and how strong community and love can be. It teaches important lessons about being kind understanding, and what real wealth and happiness mean.
Scenes that people will remember from the movie, like the touching ending where the whole town comes together to help George Bailey, are full of Christmas energy and the joy of giving. The black-and-white filming gives the movie a classic and nostalgic feel that makes it more appealing to people of all ages.
Watch It's a Wonderful Life here.
Elf" is a modern Christmas favorite that is both heartwarming and funny, and it's fun for the whole family, even 2-year-olds. The movie is about a man named Buddy who was raised by elves at the North Pole but finds out who he is and sets out to find his father in New York City. Will Ferrell plays Buddy.
The movie is known for its silly, family-friendly humor that makes people laugh without using foul language or adult themes. The bright and creative settings at the North Pole and New York City bring out the magic and wonder of Christmas.
A heartwarming story about family, love, and sharing Christmas cheer, "Elf" is at its heart. It talks about these values in a way that even little kids can understand and value. Buddy's meeting with a fake Santa and his attempt to get everyone in the city in the holiday spirit are just a few of the memorable and iconic scenes in the movie.
Conclusion
So, grab your hot chocolate, snuggle up by the Christmas tree, and let the magic of these classic holiday movies fill your home with Christmas cheer. Whether it's your child's first time experiencing the wonder of the holiday season or you're looking to create new favorites for the whole family, this list of the best Christmas movies for 2-year-olds will make your Christmas traditions even more special. Let the festivities begin!