Spice Up Your Wardrobe: 4 Sexy Lingerie Must-Have Items
This post may contain affiliate links. Which means if you make a purchase using these links I may recieve a commission at no extra charge to you. Thanks for support Miss Millennia Magazine! Read my full disclosure.
What helps a woman be sexy? Nothing does as good a job as lingerie. All women like to look good, to be sexy, and to have lingerie items that will make a stud go "WOW," but usually, quality lingerie is highly expensive. We then ask ourselves if quality lingerie is only meant for successful businesswomen who can afford to buy anything they want. Even if some of the items you checked out are a little on the pricy side, you can still buy them. You just have to make a plan of action before you go out and spend more than you should. So, let's see what must-have lingerie items should be in every woman's wardrobe.
Day to Day Items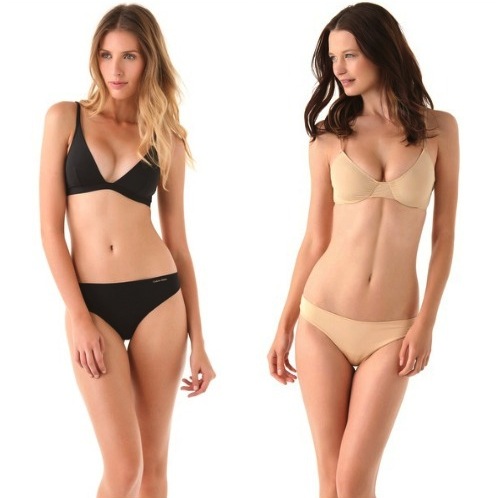 For your day to day life, you will need lingerie that is comfortable to wear. So, forget about lace and push up for a second, and look into T-shirt bras. You will need matching comfortable panties. Try to find seamless items because these will fit any outfit without showing through. Make sure that you pick the right size for your bra, and that the wire in the bra does not make you feel uncomfortable. Also, regarding the color of your daily lingerie, you should not go overboard. Aim for black, white and nude items. You should use black and white for the corresponding colored clothing, whereas nude is a good choice when your clothing is colorful. Mix and match to your liking.
Hiding Your Bra
Sometimes you don't want everybody to know you're wearing a bra, or maybe it just doesn't go well with that shoulderless top or that sexy evening gown with a plunging neckline or bare back. In these cases, you will find strapless bras and stick-on bras to be your saviors. Of course, you can also opt for nipple covers that stick on, but those won't offer you any support, and they aren't considered lingerie items. Depending on the purpose of use, you can choose the best one that fits your clothing and personality.
Shaping Your Body
Every woman needs a little help here and there to flatten or to lift one body part or another. Even if you have the perfect body, shapewear will help you obtain that perfect sleek look, and it will help you hide your lingerie items when you wear silk dresses that show everything underneath. You can choose spanx or shaping dresses; just make sure they feel comfortable enough and not too hot on your body (not the sexy type of hot but the hot that will make you sweat).
For Wonderful Nights
When you want to add a bit of spice to your sex life, you can turn to sexy lingerie. From push-up bras to waist cinchers, leather and lace items with some sexy garters, all of these items will make you the sexiest you've ever been. Must have colors are black and red, but for a more innocent look, you might want to go with white or pink. Mix and match items to your liking and allow your partner to discover your sexy, partly covered body. Lingerie can spice up your life and your sex life so put it to use as much as you can.