How to Build Your Professional Wardrobe Without Spending a Fortune
This post may contain affiliate links. Which means if you make a purchase using these links I may recieve a commission at no extra charge to you. Thanks for support Miss Millennia Magazine! Read my full disclosure.
Once you make your way into the professional world, it's time to start dressing like a professional -with a professional wardrobe! I believe it was Edith Head, famous costume designer, who said, "You can have anything you want in life if you are willing to dress for it." And if this is the case, building a professional wardrobe is pretty damn important.
But shiz is expensive! And you are probably thinking I don't have money to go our buying designer bags and so on. Well here is the truth. I know you want to save a buck, but it is due time to graduate from Forever 21. Here are eight options that make it easy to build a professional wardrobe on a budget.
 This article also contains affiliate links, and we will be compensated for any purchase made by clicking on them. Thank you for supporting Miss Millennia Magazine!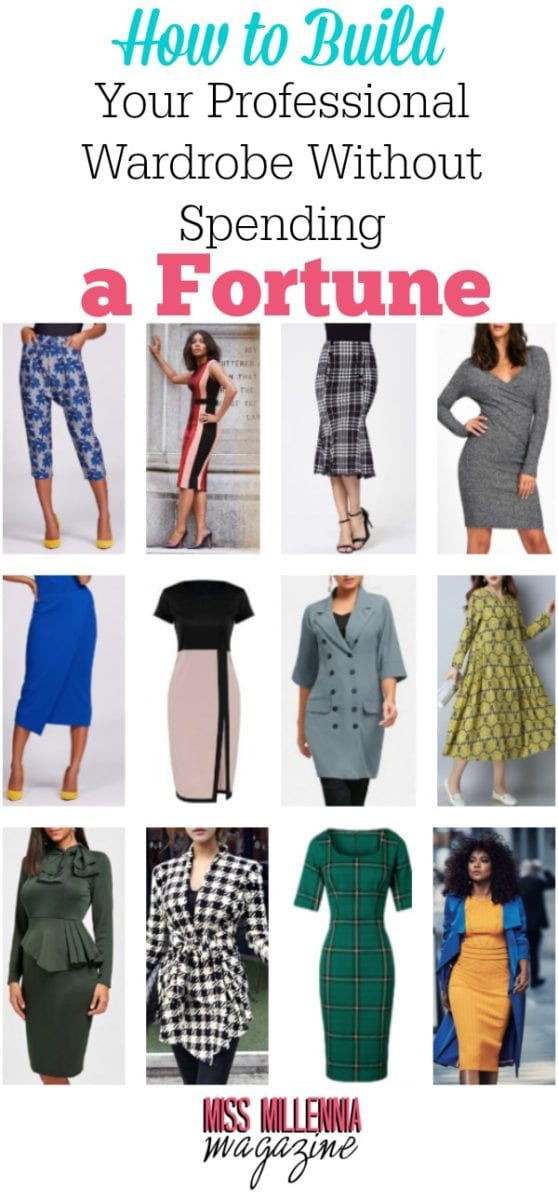 ThredUp
I've recently discovered ThredUp, and I have to say I could not order my first polka dot box fast enough. ThreadUP proclaims itself to be the worlds largest thrift store, and the best part is that they are all online. I love thrift shopping because not only is it affordable but that is where you can truly get unique items that you know for sure, no one in your circle of friends will also own.Plus it feels just great to get a great find!
I was a little skeptical at first when it came to thrift shopping online, but ThredUp made the experience easy, for a few reasons.
1. They ask for your sizes and measurements before you start shopping. This comes in handy because once you do, they will only show you clothing in your size. Nice right?
2. They have certain items marked if they still have the original tags on them, so you can even get some items brand new. And of course, the prices!
3. The prices are considerably lower than if you were buying them full price anywhere else.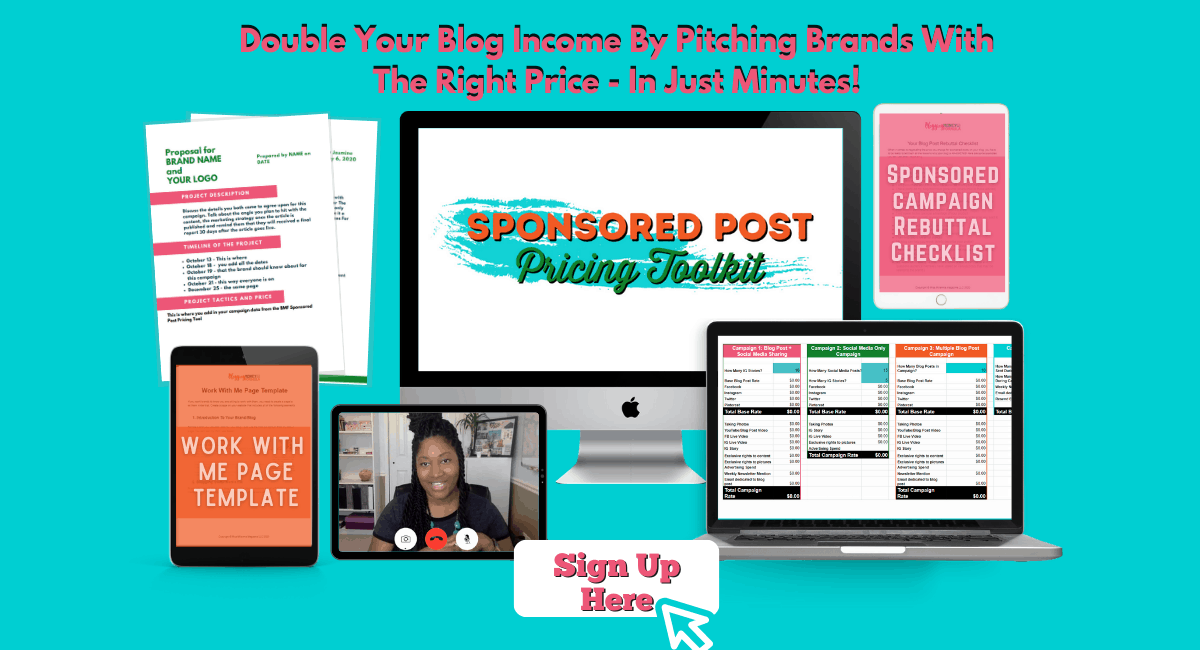 I spent less than $50 and got four great items. And one of my items still had its original tag on it! The best part is that everything I purchased fit me perfectly!
The only takeaway is that since it is a thrift store, there are limited options if you are looking for something specific. But if you just want to find blazers, dresses and other professional wardrobe attire, this is a great option. Be sure to check out their shirts, dresses, tops, and brand new items with tags. Click here to check out more of their selections.
Use the promo code MISSMILLENNIA to get  50% off your entire first-time order up to $50; good until the end of April 2018. Use my link here to get an extra $10 to spend!
Buffalo Exchange
If you see me at any given time, I am more than likely wearing something from Buffalo Exchange. I buy shoes, jewelry, dresses, skirts, T-shirts, everything from here (Well, not underwear. Underwear is where I draw the line.) But the bottom line is I am a total fangirl for Buffalo!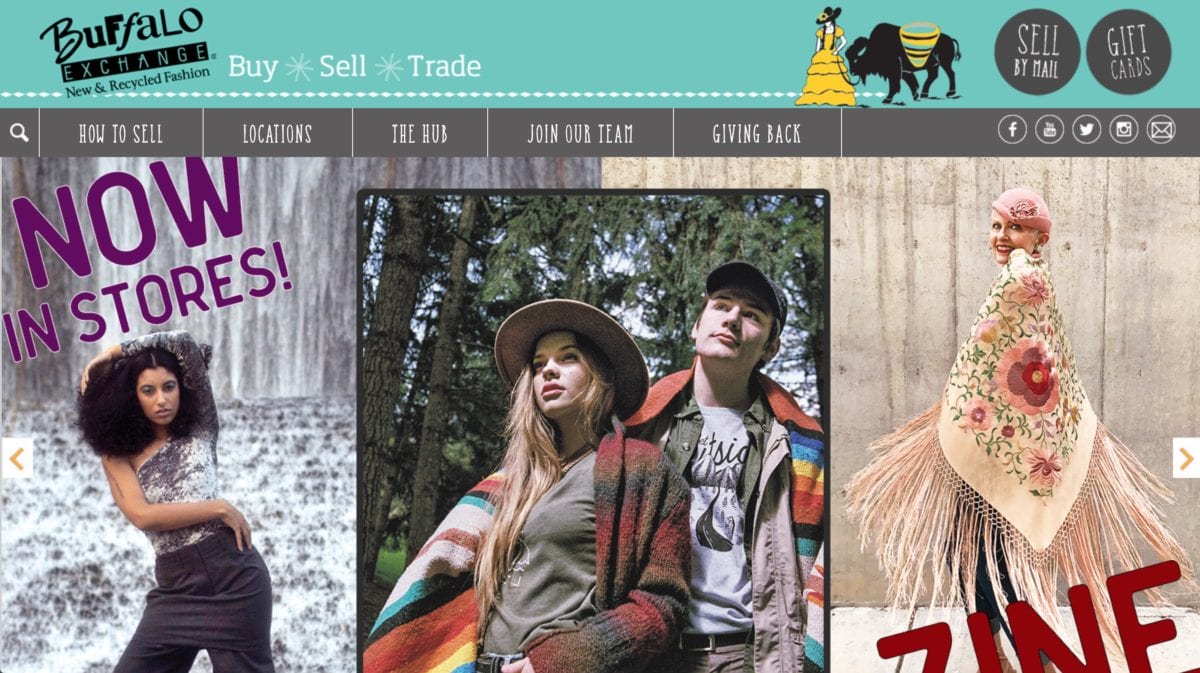 They are technically a thrift store, but they are very selective about what they take. I always find vintage and unique items here and plenty of expensive designer brands that I would not own otherwise. And if you are looking to make some extra cash, they will pay you for your stuff!
If you are lucky enough to live in an area that has a Buffalo Outlet (like I do), you will find that everything in their store is $7 or less! You heard me right. Coats, shoes, dresses, you name it. Everything in the store is less than $7! If you are sold, you should check them out here.
ROSS: The Dress For Less
So since thrift store shopping can be a bit limiting on selection, I typically start at ROSS if I am looking for something in particular. For example, whenever I need a dress to wear for a wedding I typically start here.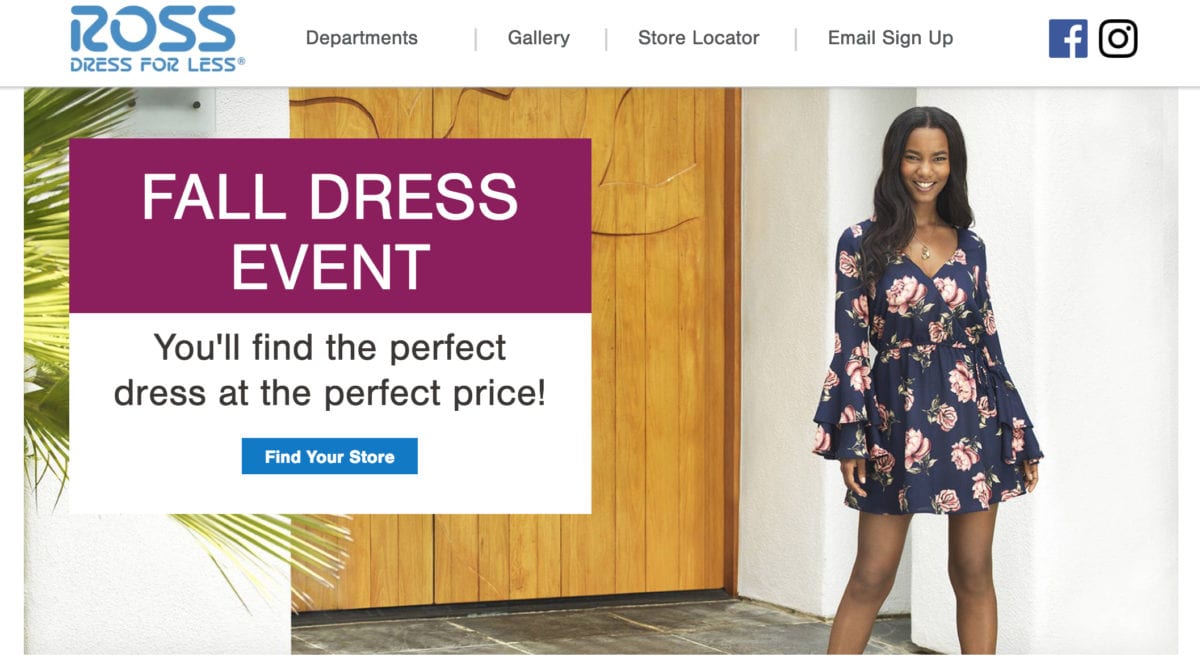 Ross is great if you are looking for your professional wardrobe staples like brazers, dresses, coats, etc. The prices are great too although they can get a little pricey if you don't pay attention. Anything I buy here usually averages to about $15 a piece. But don't get me wrong, there are plenty of expensive items here. So be vigilant! One thing I don't like about them is that they do not sell clothes online! So you have to go into the physical store for this one ladies.
They have a great selection of clothing, underwear, shoes, and even decor for your home. (Be careful in the home section! Some of the prices there are dangerously low, and you will spend more than you originally planned!) If you want to find a location near you, you can check out their site here.
New York and Company
I'll admit, while I have not been a huge shopper at New York and Company, this is one I hear about often from my sister. She LOVES New York and Company. Not only are their clothes for young professionals specifically, but they offer items that are very affordable (just a tab bit more expensive than Forever 21 IMO). And they have the cutest things in their designer collections with celebrities like Gabrielle Union and Eva Mendes.
But I think one of the best parts about them is they are willing to do a crazy deep discount. They have sales all the time, send coupons you cannot possibly say no to in the mail, and their wardrobe is almost 100% professional attire.
I remember thinking that this was not a store I could see myself shopping in, but after taking a look at some of their items, I think they are a perfect fit for young professional women trying to make their way tot he top! Click here to see their selections.
Rosegal
Ok so are you ready for some serious discounts? Rosegal is the place to go! They have a huge selection of professional attire you can get from dresses to jackets to handbags. Full disclosure though, a majority of the items here are more casual than appropriate for your professional wardrobe, but there are some good selections for work clothes!
There are some other reasons that make this site pretty affordable.
1.They give you points just for going to their site every day. And these points can be used to buy clothes. 50 points are the equivalent of $1, and you get 5 points for visiting their site the first day, then ten if you visit the next day consecutively. You earn 40 points on the 8th day and 40 points a day for everytime you check it every day. Pretty cool right? You could be getting clothes for free!
2. Speaking of free clothes, there are other ways to get stuff for free. If you like an item and share it with a friend, they give your friend $50 to spend, and you get that item for free! No kidding. You can check that out here.
3. They have some crazy good sales. And you can get just about anything under the sun from Halloween costumes to home decor. Even more reason to check it out regularly.
If you want to check out some of their new collections for a discount Use the Coupon 1706JPnew and start shopping in the New Collection. You'll get $3 Off of $25, $7 off of $54 and $11 Off of $85 Plus Free shipping. Ends: 2018/12/31
Stitch-Fix
Ok so Stitch Fix is a little pricier compared to the other items on this list, but, this is a great source to get your work wardrobe staples without having to hunt for all your clothes. It's actually pretty cool! You start by taking a style quiz, so your stylist gets an idea for your style. Your personal stylist finds items they think you will enjoy and sends them to you. You keep the items you like and return the ones you don't. They cover all shipping, so you never have to pay for that.
But there is a $20 stylist fee they charge you for every delivery. The good news is however that if you keep something, the $20 delivery fee you pay is automatically rolled into the price of the item. It is a VERY super convenient way to shop. And the best part is that your stylist gets better with every delivery they send you. Just leave them a note on what you didn't like, and they try to do better the next time around.
I think this is a great option if you are switching your style up for a more business-like setting since many people typically have a hard time finding clothes that are flattering for their body types and fits in with their overall style. This way, you don't have those issues! I love that they also have plus sizes and maternity clothes! If you've ever wanted a personal stylist, this is a very low-cost way to have one. Want to give it a try? Click here to start the quiz.
Fashion Mia
Last, but certainly not least is Fashion Mia. I just went on a full-blown shopping spree at this place recently and am just blown away by the variety of different clothing. They are a little unique in how they do things too. They host several flash sales at a time so you can get clothes that are already pretty affordable and get them for an even deeper discount. But these sales only last for a few hours, so you have to grab your items in time.
Another thing I like is that they reward you for uploading photos of you wearing your items you purchased. They give $10 coupons to people with the most likes on their photos so you can continue to shop!
And don't even get me started on their clearance section. It's ridiculous. Like items under $10! Still a huge selection and so many low price choices. Just don't get overwhelmed here! So many professional wardrobe options, so little time. Click here check out their selection.
Who says you can't look fabulous on a budget? With the stores above, you should not have a problem looking cute with your new professional wardrobe. If you have trouble deciding on what you need to have in your closet, check out our post about 11 Simple Clothing Items All Successful Women Should Own here.
Resources:
11 Simple Clothing Items All Successful Women Should Own Here