I Think I Have An STD, What Do I Do Now?
This post may contain affiliate links. Which means if you make a purchase using these links I may recieve a commission at no extra charge to you. Thanks for support Miss Millennia Magazine! Read my full disclosure.
The first emotions are always shock, disbelief, and then a mixture of anger and despair. But other than the emotional scars that contracting a Sexually Transmitted Disease (STD) leaves, the medical repercussions are ones that need to be adhered to first. If you have had intercourse or oral sex without a condom there is always a potential risk of contracting an STD.
So something is definitely wrong, ahem, down there, and you don't know what to do. Don't panic, it could be anything. But just to be sure, schedule an appointment with your doctor to go get checked ASAP; medical attention is always the first and necessary option. The longer you wait, the worse it could potentially get.
Here are some signs of STDs that should throw up a red flag: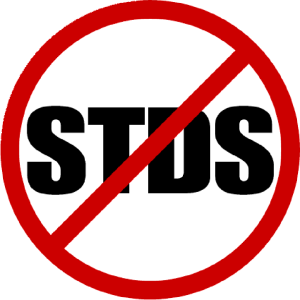 Severe itching
Redness, rash, bumps
Unusual discharge
Painful Urination
Sores
Here are some of the most common STDs:
Genital Herpes
Gonorrhea
Syphilis
Hepatitis B
Chlamydia
Genital Warts
If you exhibit any signs that make you even a little nervous, contact your doctor immediately. It is also best to not engage in any sexual activity until after seeing your doctor. You do not want to risk transmitting anything to a partner or furthering your own discomfort and condition.
The best way to get rid of an STD is by prescribed antibiotics. It's an infection in your body and it needs to be treated. Condoms are the main defense against the spread of STDs, but a firm control over one's sex life is the best defense. Make sure you trust your partner, and always wear a condom even if you are taking contraceptives (unless of course if you are trying to get pregnant!). Safe-sex is never a bad option.
Left untreated, STDs can really make one's life difficult. Further illness and infertility are some repercussions that can have a lasting impact on one's life.