7 Easy Ways To Look Hot For Cheap
This post may contain affiliate links. Which means if you make a purchase using these links I may recieve a commission at no extra charge to you. Thanks for support Miss Millennia Magazine! Read my full disclosure.
In an ideal world, we could all look hot for cheap. With the price of trendy clothes, skincare items, and makeup products going up and up and up, trying not to look like a potato costs more than ever! Often it feels like we ladies have to choose between looking less than our best or going broke.
What if I told you there are ways to save money and still glow up? No longer will you have to use 17 filters on your Insta photos to look good until payday rolls around. I've got hacks anyone can do! Keep reading for my top 7 ways to look good on a budget.
7. Get Your Hair Done By Students
One of the most tried-and-true ways to look hot for cheap is letting cosmetology students cut your hair. This gives the students practice on real customers and you an amazing deal on salon services!
But there's a catch.
Because students are still new, they haven't had a lot of experience. That's why they're practicing! They definitely know their stuff because they just learned it, but this probably isn't the time to go for a whole new look. Unless you're cool with a potentially wonky dye job or lopsided bangs, stick to student salons when you need a trim in between cuts.
It might sound scary at first, but don't fret. These stylists have gone through hours of training and their instructors are always nearby to offer assistance. As long as you know exactly what you want and aren't afraid to communicate with your stylist, this hack can save you tons of money.
6. Use A Groupon
I don't know about you, but just because I'm on a budget doesn't mean I want crappy service. Sure, I don't want to spend a fortune on my beauty services but I also don't want to go to a shady salon. I mean, who doesn't want to feel a little bougie now and then?
For those who want to try top-notch spa and salon services without spending their whole paychecks, Groupon is the perfect solution. You get to experience massages, haircuts, manicures, and so much more for a fraction of the cost. Many places even offer multi-packs, which are great for keeping up with your "lewk" or for a pampering day out with your bestie.
Don't worry, finding the right Groupon for you won't take lots of research, either. Just type in your city, go to the "Beauty & Spas" section, and click on the specific category of service you want. Groupon has sweet deals on everything from tanning to blowouts to brows!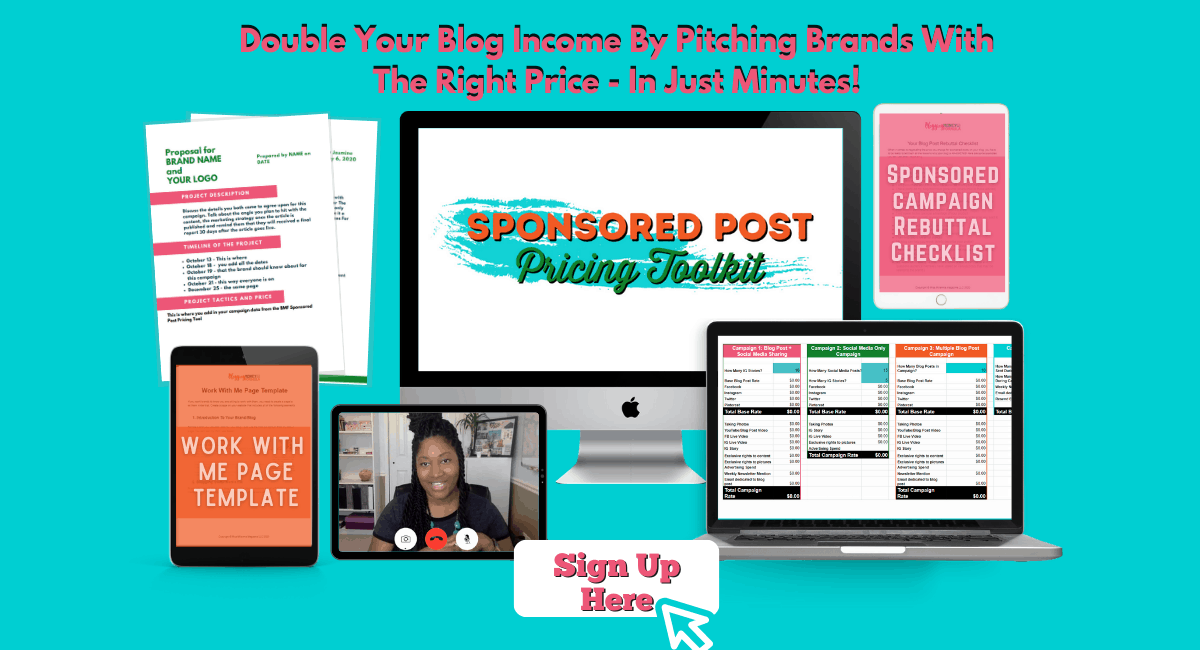 Check out how Groupon can help you look rich and classy here.
5. Shop At A Beauty Supply Store
Here's the thing.
Makeup and hair products are not cheap. I'm not trying to diss drugstore brands because quite honestly, that's mostly what I use, but let's be real: they aren't always the best quality. If you want high-quality beauty items, you have to be willing to shell out for them.
But what if I told you there was a place with a huge selection of amazing products for hella low prices?
Sally Beauty offers all the fun stuff you find in spas and beauty salons for reasonable prices. Originally for cosmetologists only, Sally Beauty is now open to the public so everyone can cash in on the deals. Whether you want a hard-to-find color of hair dye, a unique shade of nail polish, or just want a giant bottle of shampoo, you can find it here.
This store is perfect for when you run out of a product recommended for you by your stylist but don't want to spend those crazy high salon prices again. Sally Beauty carries brands like OPI, Ion, and Rusk, so you know this place is legit.
See how Sally Beauty can help you look expensive for less here!
4. Host A Swap With Friends
If you want a whole new wardrobe (or beauty collection) for zero dollars, a swap party is the perfect solution. This fun event lets you and your girls get to revamp your closets, all for basically no money! So how exactly does this work?
Swap parties couldn't be easier. First, pick a theme. Decide if you want to swap clothes or beauty items. If you go with a beauty theme, be sure to specify that products should be unused or things that don't touch your body (like perfume or lotion). That way you guys will be spreading love, not germs!
On the day of the party, each guest brings a set number of goodies that have had their run in her life but are still super cool. Line up everything on a rack or table and get to "shopping!" Give each lady a ticket for each item she brought that she can exchange for a new-to-her thing from the group. This keeps people from getting too greedy and stealing all the fun stuff!
Most importantly, don't forget the wine! If you end up with items that nobody wants (including the people who brought them), consider donating or recycling them. Swap parties are a fun and unique way to hang out with your friends, let you look hot for cheap, and are awesome for the environment.
Want to know more about organizing a swap party with your gal pals? Check out the video below.
3. Try Some DIYs
Feeling crafty? Break out the hot glue gun and sewing machine, because they can do wonders! We all want to follow the latest trends, but not everyone has the budget for a whole new wardrobe 4 times a year. I know I don't! That's where DIY projects can help you look hot for cheap.
If you're the artsy type, you can essentially create a brand new closet full of clothes for yourself. Head to the thrift store or even your own closet and get creative! Suddenly those raggedy old jeans are sexy cut-offs and those boring t-shirts are a flowy skirt.
DIY works extra well with accessories. Handmade jewelry always looks so pretty and unique! With just a few supplies from your local craft store and a little bit of time, you can have a bunch of new pieces no one else has. And it costs a heck of a lot less than buying new accessories from the store!
When you see a trend you love but can't find it in your price range, just make it for yourself! One of my high school friends did this and people constantly asked where she got her clothes from. Who knows, you could even turn clothes-flipping or jewelry-making into a side hustle!
2. Get Minimal
If you're a bit of a beauty junkie, you're going to hate me for this one. As every woman knows, being female in this day and age is hella costly. We're expected to have nice clothes, a sexy scent, perfect hair, flawless skin, no hair on our bodies, and cool-looking makeup. That all adds up!
One way to look hot for cheap is to cut down on the number of beauty products you use. Now obviously there are things you just won't want to cut out like deodorant, razors, shampoo, and other essentials. Take a look through your stash and think about what you really need.
Is it truly necessary to have a different primer for your eyelids and face? Do you really need both setting powder and setting spray? How many of your hair products do you really use day-to-day? Any products that you decide you can live without don't need to be bought again when they run out.
This tip is kind of a long-game hack but will be worth it in time. The fewer things you have to buy week after week when the container is empty, the fuller your wallet will stay.
You can also apply this to your wardrobe. If you don't go out much, you probably don't need to keep buying new party outfits. Or if you work in a casual office, stop spending your money on expensive businesswear.
1. Eat A Healthy Diet
Groceries are a heck of a lot cheaper than glamourous skincare products. Tons of studies show that a healthy diet can help you glow from the inside out. According to Good, filling your plate with the right balance of foods is key to feeling and looking amazing. While it's important to eat a varied diet, here are some of the yummy stuff they suggest:
Tomatoes. They have antioxidants like vitamins C and A, which brighten skin, boost your immune system, and help maintain healthy eyes.
Green tea. This drink counts fighting cancer and slowing skin aging among its health benefits.
Broccoli. This veggie's anti-inflammatory properties help with ailments from sun damaged skin to heart disease.
Salmon. Its omega-3 fatty acids keep skin looking supple and boost cognitive function.
Extra-Virgin olive oil. Cook with it to lower your cholesterol and strengthens skin, hair, and nails.
Dark leafy greens. These contain vitamin E to protect your skin from free radical damage.
Walnuts. Go nuts for their good fats, which reduce inflammation and keep your skin looking young.
Blueberries. Packed with a slew of antioxidants and very few calories, these fruits protect your body from disease and signs of aging.
Dark chocolate. You read that right! This decadent treat can shield your skin from UV damage.
Avocados. Your avo toast is full of vitamins and good fats, keeping your hair, skin, and nails shiny and strong.
The best part?
Eating a healthier diet will not only make you look hot for cheap, but it also helps you feel better too. You will have tons of extra energy and probably won't feel brain fog as often. Plus the obvious perk of maintaining a healthy weight! There are literally no downsides to eating right.
What if I can't/don't have time to cook healthy meals?
Vegin' Out helps vegans stick to their diet even on the busiest of days. Each week, subscribers to this meal delivery service receive three yummy entrees, four healthy sides, some hearty soup, and a few cookies to round it all out. If you live with a partner or roommate, you can even get a double order to ensure you have enough to eat. From salads and pasta to meat substitutes, Vegin' Out is the perfect way to experiment with going meatless.
If you're not trying to become a full-time plant-eater, perhaps Plated is more your style. This service sends you everything you need to make delicious and nutritious meals each week. You get pre-portioned ingredients and recipe cards to guide you. Plated works well for those who want to try healthy foods without having to buy a bunch of random ingredients. Plus you get to hone those cooking skills!
Check out Vegin' Out here! Or sign up for Plated here!
Are you ready to look hot for cheap?
Sometimes it seems impossible to look hot for cheap. Everything we ladies need costs a bundle! That's why I've compiled this list of awesome tips for you to use. Whether you want to try your hand at DIY or get a natural glow by eating right, you are sure to find a hack on this list that you love.
My suggestion is to combine a few of the ideas from this list. That way you get maximum savings and maximum sexiness. There is nothing wrong with being thrifty, especially if it helps you look like the glam goddess you are inside!
Which of my money-saving tips was your favorite? Have you ever made a cool DIY item for yourself to wear? What's the best deal you ever found at a beauty supply store? How do you look hot for cheap? Let us know in the comments below!
Resources
The 10 Best Foods For Your Looks