4 Side Hustles Creative People Will Love
This post may contain affiliate links. Which means if you make a purchase using these links I may recieve a commission at no extra charge to you. Thanks for support Miss Millennia Magazine! Read my full disclosure.
If you consider yourself creative or artsy, you might feel out of place at a regular old 9 to 5 job. And even worse is if you don't make a lot of money doing it! You want to start a side hustle to make some extra cash, but they're all so boring. That's where creative side hustles come in!
What do I mean by this?
Normally side hustles involve doing mundane tasks like data entry, walking dogs, or delivering things (either people or food). Those are all great ways to boost your bank account, but they aren't super fulfilling for creative people. Luckily, there are ways you can express yourself through your art and make money at the same time!
It's easy to take those awesome artistic skills and turn them into cold hard cash. You just need the right tools to help you out! Keep reading to learn about 4 side hustle ideas that are fun, crafty, and will help you pay those bills.
1. Sell Your Creations
Selling the cool stuff you make is the easiest way to make quick cash from your art. It's the OG of creative side hustles! You're probably making art pieces anyway. Instead of gifting them for every occasion or letting them pile up in a closet, put them on the market!
A great way to start your craft-selling business is to set up a table at a craft fair. People love being able to physically see and touch the creations they are about to buy, so bring as many options as you can. It's also a good idea to let potential buyers know they can custom order from you, as people often want different sizes or variations of your work.
Once you've gotten yourself established in the local community, it's time to open up an online shop. This allows people who saw you at events order more of your stuff and give people around the world access to your work. If you are clueless about website design like me, give Etsy a try.
Etsy is a one-stop website for all things vintage and handcrafted. And it's super easy to sell on this platform! Just create a profile with product listings and you're good to go. Soon people from around the globe will be able to look at and buy your art!
The best part is that Etsy is such a flexible side hustle. You can shut down your shop temporarily if you're on vacation or don't have time to run it. You can decide where to ship to, policies on custom orders, and if you want to offer coupons to customers.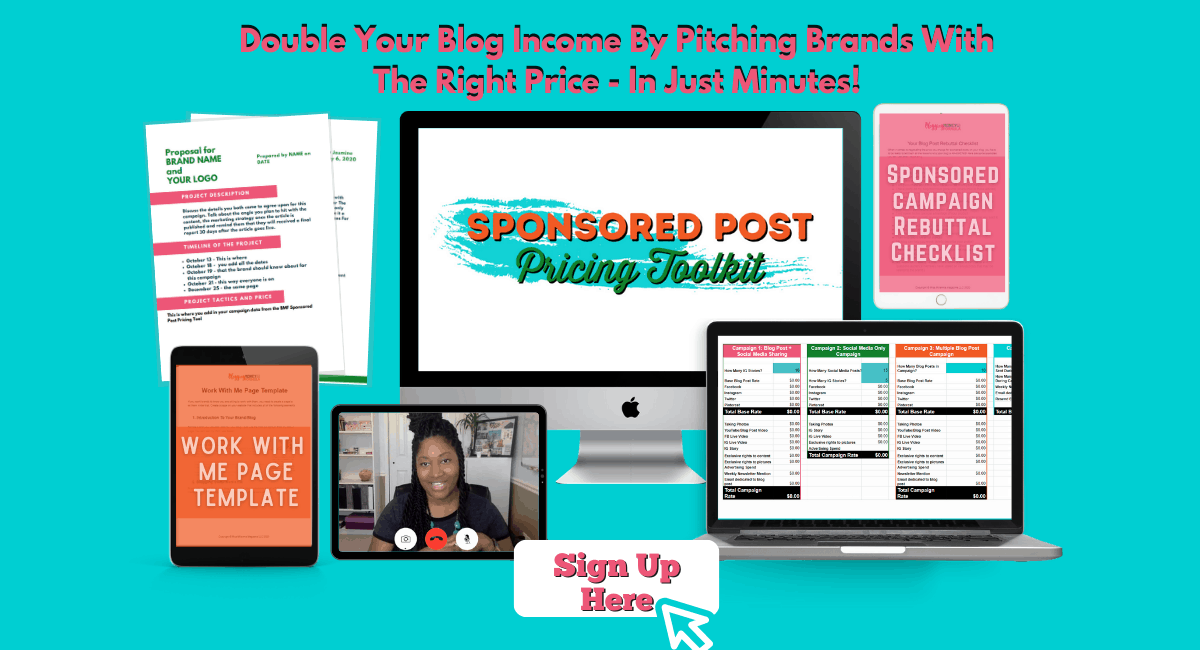 Check out all that Etsy has to offer sellers and buyers here!
Want more tips on how to make real money with an Etsy shop? Take a gander at the video below.
2. Try Freelancing
Freelancing is the perfect way to try your hand at an industry before making any big commitments. It also offers you the opportunity to pursue your passion or interest while maintaining a "real" job. People are always looking for cheap ways to outsource their creative work, which is where you benefit.
Whether you're a graphic designer, a writer, or a photographer, you can make tons of money freelancing during your time off. You get to hone your skills, your client doesn't have to hire an actual employee to do the job, it's a win-win situation. And if you build up a good reputation, you can charge more. Cha-ching!
That's not all.
Freelancing allows you to be in total control of your work. You get to decide how much you make per job, how many hours you'll work per week, and which projects you want to work on. Don't have a free minute this week? You don't have to take any jobs. Don't like a client's vibe? You don't have to work with her!
Isn't It Hard To Make A Name For Yourself As A Freelancer?
It's pretty easy to create a freelance business on your own, but getting the word out there can be tough, especially for a beginner. Using a platform like Fiverr can help you get you started so you can make money fast. Just set up a profile explaining what you do and Fiverr connects you to a huge network of clients!
They also make sure that you always get paid on time and offer you a secure system through which to discuss details with your customers. No more digging through emails or awkward coffee shop meetings! It's free to join and you keep 80% of your transactions. A pretty fair trade for not having to market yourself, I'd say!
See how you can sell your creative skills on Fiverr here!
3. Submit Your Art To Contests
Of all the creative side hustles on this list, this one requires the least amount of time and effort. If you're just too busy for a more involved side gig, try simply submitting your work to contests instead.
There are literally millions of art contests out there if you know where to look. From national competitions to contests in your local newspaper, you can always find something to submit to. To keep you from scrolling for hours every week looking for new contests, bookmark this page by Artists Network. They'll keep you updated on all the big contests going on!
While not every contest has a monetary prize, you can win some other awesome stuff! Many art competitions offer art books and supplies, publication in magazines or online, and even trips. Arguably the best perk of winning, though, is the exposure. If your art catches the right person's eye, it could open major doors for you!
If you want a reliable contest that you can enter time and again, head over to Minted. This site sells art prints, paper products, and home decor items featuring the work of independent artists.
Makers like you enter their pieces into Design Challenges, which are voted on by customers. The winner of each challenge gets a cash prize as well as their design on tons of cool products available for purchase! You also get commission for sales featuring your piece and a platform to show your prowess as an artist.
Read more about Minted's Design Challenges here!
4. Teach A Class
They say "Those that can't do, teach." I'm not sure I buy that. In the case of creative people, it 's more like "Those who can't afford to do, teach."
Unless you have a sugar daddy, you probably can't afford to be an artist as your full-time job. Those student loan bills aren't going to pay themselves! But teaching others how to do art allows you to create things and show others ways to express themselves, too.
Most community centers, libraries, and anywhere kids hang out are constantly on the lookout for new art instructors. Whether you're a photography wiz, a master painter, or a genius at pottery, you have a skill that other people want to learn. Even if they don't have an immediate opening, leave your name and contact info. You never know when they will want to create a new class just for you!
But I'm Afraid Of Public Speaking!
If teaching a class full of people has your palms sweating at the mere thought, recording a video course might be the better option for you. This way if you mess up, you can edit your footage and there aren't 20 pairs of expectant eyes staring at you, waiting for instruction.
Don't know where to start? Check out Udemy. This site is home to tons of online courses about everything from exercise to learning a language. You can create your own course by uploading a collection of videos, then choose how much you want to sell it for.
The best part?
Instructors keep up to 97% of the sales of their courses! Plus it's free to create online courses, so you can make as many as you want without going broke. If you're a painter, make courses showing different techniques or if you crochet, make a new course for each kind of stitch.
See what Udemy is all about here!
Can I Actually Make Money This Way?
Absolutely! Each of these creative side hustles has the ability to help you rake in serious dough. Like most side hustles, it's up to you how much you make.
The more time and effort you put into them, the more rewards you'll reap. Whether it's making money right away, getting your name out there in the artist community, or a combination of both, showing what you can do will bring tons of awesome opportunities your way.
One major way that people gain success with their side hustles is by marketing themselves well. Creating a strong personal brand helps set you apart from the crowd and shows potential customers or judges exactly what they're getting.
According to The Daily Dot, the most successful makers know a lot about online marketing but also reach out to the community. Endearing people to you with promo codes, awesome customer service, and a smiling face at events is sure to drive business to your creative side hustles!
Which Of These Creative Side Hustles Is For Me?
With this many awesome, crafty options, you might be wondering how to pick a side hustle. Where do you start? To figure out which gig is right for you, ask yourself these questions:
How much time do I have to invest?
If you work at another job part-time or just have lots of free time on your hands, becoming a course instructor is super doable. You can devote the time each week without worrying about other commitments.
For those who have inconsistent schedules, freelancing on running an online shop allows you to set your own hours. You can work extra on your side hustle when you have time but don't have to worry about it when you get too busy.
Super busy all the time? Try submitting art you've already created to contests. Of all of the creative side hustles, this one takes the least amount of time.
Do I want to work with others?
Working with people isn't for everyone. I am pretty introverted and would rather work in a quiet environment, while others I know love interacting with people. Take your work style into account when deciding on which of these creative side hustles you want to start.
Teaching a class is perfect for extroverts and those who love kids. Submitting your work to contests works well for those who prefer a more independent environment. Running an online shop and freelancing are awesome mixes of both!
What do I need the money for?
Setting a savings goal can also help you determine which of these creative side hustles to pursue. If you just want a few extra bucks to spend on fun outings or new clothes, a more flexible side hustle is fine. An Etsy shop and submitting to contests may bring in money more slowly, but that's ok in your situation.
But if you literally can't pay your bills on time, you need a side hustle that's basically a second job. Teaching a class on a consistent schedule or regularly taking on freelance gigs will help boost your earnings faster.
When you're an artsy person, lots of jobs can seem boring. There's no room for self-expression! Well with these 4 creative side hustles, you don't have to choose between your art and paying your bills. Each one of these ideas is a fun way to show others your work and make a little extra cash on the side.
Have you ever used your creative skills to start a side hustle? What's your favorite of the creative side hustles on this list? Share your thoughts with us in the comments below!
Resources
Art Competitions & Contests–Artists Network
12 essential tips for successful selling on Etsy