8 Apps That Will Satisfy Your Wanderlust for Travel
This post may contain affiliate links. Which means if you make a purchase using these links I may recieve a commission at no extra charge to you. Thanks for support Miss Millennia Magazine! Read my full disclosure.
Do you have a yearning to see the world? Trust me, I get it. There are these beautiful unseen wonders out there that you just have to see for yourself. I've travelled to a few places my self and lived in Ireland but still have a taste for more! I also understand that craving your wanderlust can be tricky. Between finding the time to research your next destination and trying to find the most affordable way to do it, it almost makes you want to give up. Well, what if I said you could do the research in your own time and still be able to satiate your wanderlust. In fact, you can do it from your own phone! Check out these 8 apps that will help satisfy your wanderlust.
*This article contains referral links, and we will be compensated for any purchase made by clicking on them. *
1. Booking.com
Hands down, Booking.com is one of the best apps to have on your phone to help satisfy your wanderlust. This website was created to help you in so many ways to find the best deals. There are of course many other travel search engines that help you to find low fares, but this one stands out with the options it offers. So not only can you search low fare flights but also car rentals, hotels, and homes. Not just any homes. No, I am talking apartments, vacation homes, B&Bs, 5-star luxury resorts, and even tree houses or igloos.
I used Booking.com to find myself a cute little B&B for my Italy birthday trip. It was so easy and helped me to find a central location that was reasonably priced. In fact, I hated having to come back because it was so amazing (see picture above).
So you have a plethora of choices to pick whatever will push your adventure to the fullest. Booking.com is committed to empowering people to experience the world, that they made it their mission statement. The app is available in over 40 languages so they really work to make it accessible to as many people as possible. It is so convenient to be able to go to one website/app and have multiple options that can make your travels much easier.
2. CheapOair
Just like the one before, CheapOair is a low fare search engine that can help you find flights, hotels, and cars. But something that sets them apart is they also provide the option of finding cruises and vacation packages. So now when you're ready to plan your next adventure, you have so many more choices to choose from than the standard flight or driving deals.
Not only does CheapOair have that going for them, they also offer a preset search on the best deals under $199 round trip! Their super-saver fares can take you to places like Las Vegas, Orlando, Los Angeles, Phoenix, Atlanta, Denver, Phoenix, New York, Boston, Philadelphia, Washington DC, and other cities for LESS than $199 roundtrip. There are no added fees to that price. The taxes and fees included so $199 is what you would pay!
Why would you not want an app that can do all of this on your phone? It is literally working to ensure you satisfy your wanderlust.
3. Expedia
Expedia is just like the previous two, low fare search engines. I know you may be thinking, "why do I need more than one low fare search engine if they all ultimately do the same thing?" And honestly, that is a great question. Something I asked as well when I was always searching for my next adventure.
Here's the deal.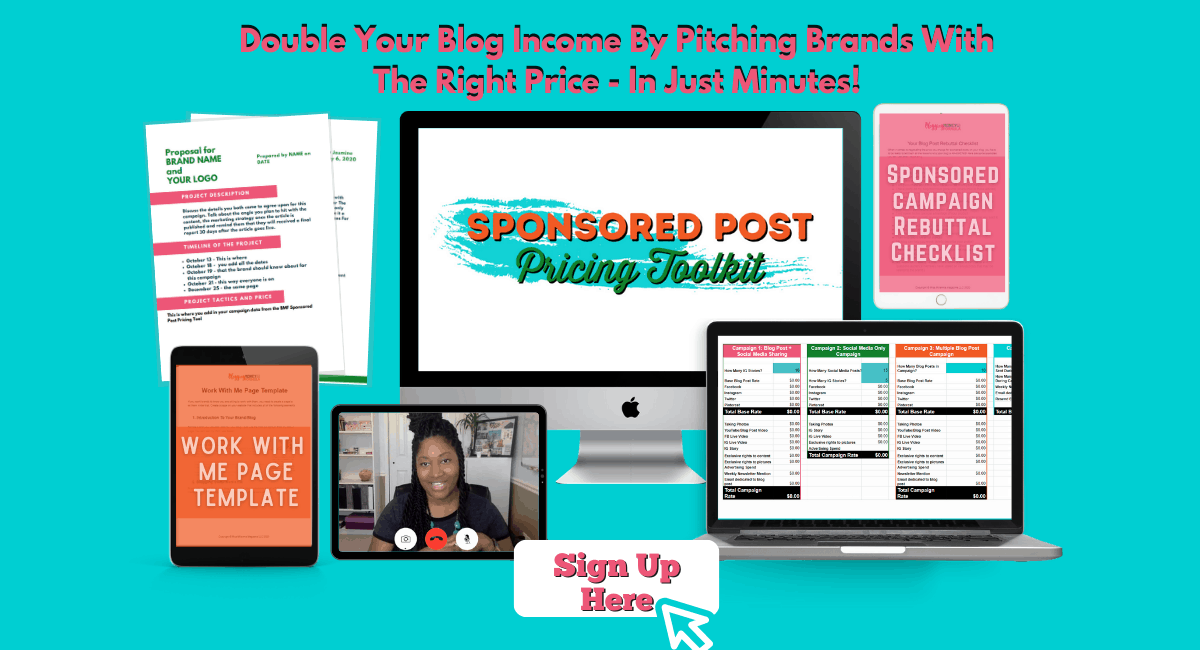 These companies are all in competition with each other hoping to get your business. That means that some may have a much better deal than another site. It would be the easy route to just go to one low fare search engine but you could get so much more for so less by doing a little research.
So that is where Expedia steps in. With Expedia, you too can search flights, hotels, cars, and cruises. Expedia provides you with daily deals, bundle vacation deals, and member rewards program which can lead to an even higher discounted adventure. Plus with the app, you are able to access paperless itineraries, real-time trip updates, and up to 30% hotel discounts. What an amazing deal!
4. HomeAway
Now HomeAway is a different animal than the others. It is not a low fare search engine but rather a perfect tool for finding housing while you're away on a trip. You not only need apps that will help you find the best way to get to your destination but also affordable accommodations. And honestly, there is no better option than HomeAway!
We're not just talking about a little room that you can rent. No, HomeAway is just like it sounds. They provide many housing choices that will make feel like you are just at home while in a new and exciting place. You could be in a beach house, cabin, condo or so much more. You could look for a place just for yourself or for a group as large as 20 adults and 20 children. I doubt you would need a space that big but how lovely it is to have that option. You even have the ability to choose a place that is pet-friendly. Literally making this a home away from home.
HomeAway came to the rescue for me during New Years! My friends and I wanted to get a place for the holiday but needed a big enough space that wouldn't cost a fortune. Thankfully we were able to rent an entire house for a super low rate. We had enough space away from neighbors that we wouldn't disturb anybody but just close enough to run into town for any forgotten items.
You don't have to compromise on comfort just because you are on vacation. HomeAway provides more than two million places in 190 countries, often for less than the cost of traditional hotel accommodations. Now don't get me wrong, I love staying in hotels. I love the experience of being waited on and the luxury of a hotel. However, it is so nice to have a whole place to yourself and feel at complete ease like you are in your own home.
Or List Your Home
Plus, it's almost like the movie The Holiday. You get to be in a different house that rocks for a short amount of time and live like a different person. What could be more exciting? Plus, just like the movie you have the option of putting your house upon HomeAway as well and making a little extra side money. Its just wins all around. Check out this video on why you should list your home on HomeAway.
5. Travelation
Now back to the low fare search engines, this is where Travelation comes in. Travelation provides you with a host of cheap flights, discount hotel rooms, cheap car rentals and wholesale cruises to the top travel destinations within the United States and across the World. They have agreements with multiple airlines to honestly bring you the cheapest airfare deals. Not just airlines but also agreements with hotels, car rentals, and cruise companies.
What makes them stand out even more is their amazing customer service. Travelation writes that "Our clients appreciate our commitment to customer service and email us constantly with their positive comments and appreciation. To hear what our customers say about our customer service and customer service agents, please visit our Testimonials page" (Travelation). I took a look at it and there are nothing but raving reviews. Their customer service is staffed with expert travel agents available around the clock to help you get the best deal for your preferred travel date and time.
Also, if you are running low on time and need to find a low airfare, you can call and they will find you the cheapest flight right away. Travelation is constantly working to ensure you are able to satisfy your wanderlust. Their literal tagline in the "one stop shop for all your travel needs and bringing you the Joy of Travel!" and their name is a combination of the words travel and elation. So they truly mean it when they are working to make your travel experience a great one.
That's not all.
Travelation gives you the opportunity to cancel your bookings up to 12 hours without being charged and returned your full amount paid.
6. Travelocity
Now Travelocity is one of my favorite search engines because it does more than offer the options of most affordable flights, cars, hotels, and cruises. Travelocity also offers suggestions of things to do in the designated area you are traveling to.
Most times when we are off to chase our wanderlust, we don't stop to plan out what it is we're going to do. Don't get me wrong. It can be great to just go and get lost in a new area because you might experience something you wouldn't have on some scheduled tour.
But when you are in a new area for just a short amount of time, you want to be sure that you are able to get the full experience. So this can mean finding an amazingly reviewed tour that covers a majority of the area. Or a popular bar/restaurant you must try to capture the essence of that town. You never know.
This is why it is so great that Travelocity has a tab to suggest things to do wherever you're headed. They are looking out to make sure you live your adventure to the fullest.
7. Trip Advisor
Trip Advisor is a bit like Travelocity where they are a low fare search engine and provide you with things to do while you're there. However, no offense to Travelocity, Trip Advisor is vastly known around the world for its service users reviews. You can find reviews on almost any hotel, restaurant, museum, etc. It is all full of reviews from people that have been to those places.
So you're not getting some puff piece from someone that's paid to say positive things on the place. You will probably see that nowadays, places ask you to leave a review on Trip Advisor because they know more potential customers will see it there. I even went to a restaurant once where they preferred a review on Trip Advisor over a tip. So that just goes to tell you how widely used Trip Advisor is and how useful it can be to you to get an honest rating on any place.
Aside from just the ratings, you can also just type in the location of your next adventure and they provide a list of the top things to do, see, or eat. Each location still providing thousands of reviews. If you find some attraction or event on there that you really like, you have the option to pre-book from the app. This saves you time from waiting in lines and making the most of your time.
8. Skyscanner
Last but not least, you have the oh so wonderful Skyscanner. Skyscanner is a thing of beauty because it scans the skies for when the next low fare will arise for the designated time and place you are looking to travel. You can plug in the location, dates there and how many travelers there will be.
The search will tell prices at that time but you can set up an alert so you know when the prices increases or decrease. Helping you to purchase your ticket at the best time. I used this feature when I was looking for a ticket for my friends to visit me in Ireland and we were able to find a roundtrip ticket for a ridiculously low price.
The best part?
Skyscanner allows you to search by month to see when prices will usually be highest in lowest. So maybe you know the month you want to travel but aren't settled on the dates. Well, you can change the search to a monthly view and you can see the predicted prices for every day of that month, departing and returning.
Even if you don't have a particular month in mind, you can just click the cheapest month and it will show you the cheapest month of the year to travel. This feature alone makes Skyscanner stand out alone from other low fare search engines. So go and give them a shot!
So get out there…
What really is the kicker is that all of these apps are free. All you literally have to do is download them and you are able to access a host of companies that are eagerly waiting to satisfy your wanderlust. It would seem almost silly not to have these tools.
I would suggest creating a folder or group on your phone that houses all of these travel-related apps and label it 'Wanderlust Helpers' or whatever floats your boat. Keeps it organized and in a central location. My 'Wanderlust Helpers' folder has become my happy place on my phone because I know that I'm off to my next adventure and I was able to save so much to afford it. So go now! Yes, right now and download these apps! These 8 are a guaranteed way to help satisfy your wanderlust.
Resources:
Expedia