5 Ways To Make Money By Doing Literally Nothing
This post may contain affiliate links. Which means if you make a purchase using these links I may recieve a commission at no extra charge to you. Thanks for support Miss Millennia Magazine! Read my full disclosure.
Whether you are super motivated or lazy AF, keeping up with a regular job and a handful of side hustles can be draining. There are only so many hours in the day and no one wants to be working 24/7! If only there were ways to make money by doing nothing.
Well, I'm here to tell you that there are ways! Side hustles are awesome and all but these hacks help you rack up that dough without all the "hustle." From using technology to get refunds for your purchases to making rewards points work for you, you can sit back and simply watch the dollars roll in.
If you're like me, you want to find new sources of income anywhere you can. Even if you have a full-time job, everyone could use some extra cash on the side. Everyone could use a weekend away, a new pair of shoes, or a luxurious massage now and then!
Want to know more about how to make money doing nothing at all? Keep reading for 5 tips that can get you extra cash fast and with very little effort on your part.
1. Use a Cashback Service
Cashback apps have recently become one of the most popular ways to make money by doing nothing. They're like the perfect convenient mix of a personalized rewards app and coupons.
Here's how they work. Simply download the app (see some awesome suggestions here) and scroll through the offers. Then, after you shop, upload a photo of your receipt into the app. They'll see if your purchases match any of the coupons and will give you cash back.
Unlike clipping regular coupons, cash back apps allow you to shop as you normally would and be rewarded later. No more searching the store shelves for certain items and buying things you don't actually need just to "save" a buck. Plus you can save on a lot more than just grocery items.
Most cash back apps have offers on everything from wine to magazines to purchases at department stores. That way you can get money back in your pocket every time you shop. Score!
For even more savings, check out Ebates.
Ebates is an online shopper's dream. This service offers up to 40 percent cash back on your purchases from retailers like Kohl's, Wal-Mart, and Overstock. Just sign up for an account, then shop using their links to get money back on whatever you buy.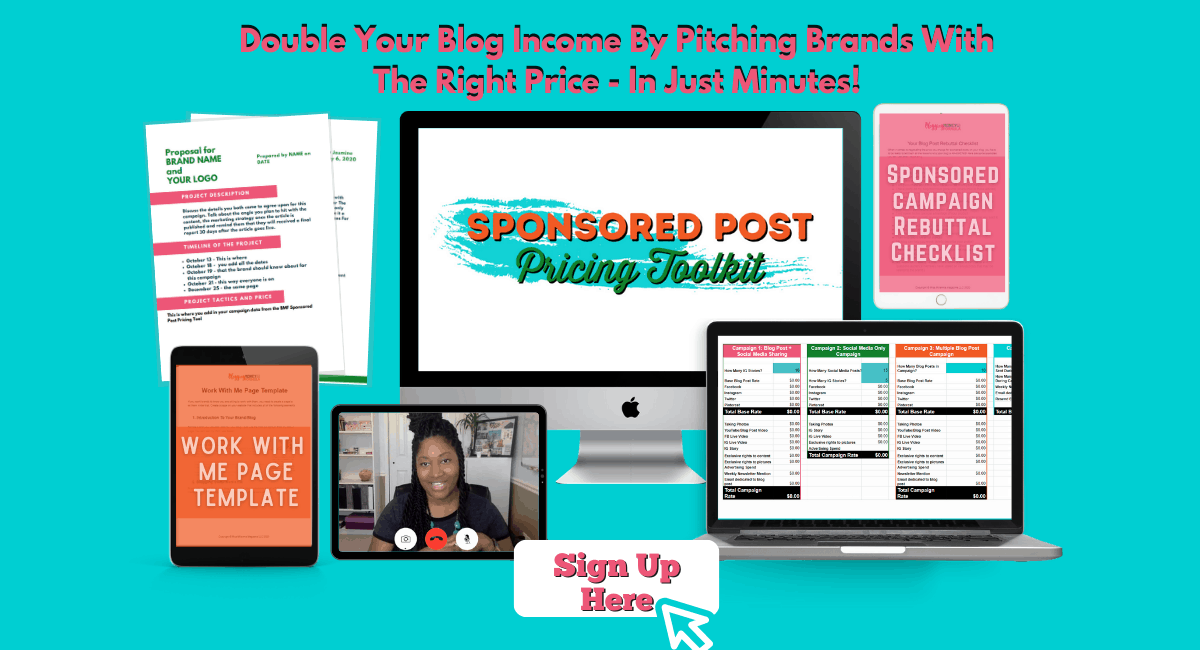 Then, at the end of every quarter, you get all your cash back in one lump sum. It's like an extra pay day every few months!
That's not all.
Ebates also automatically searches for promo codes for you! No more searching the internet for coupons that may or may not work when you go to check out. This thing is like a money-saving machine!
If you're just a casual online shopper like me, you might not think Ebates is for you. But you're wrong. You can hack Ebates to work for you even more by doing basically all of your shopping online.
In addition to regular old "treat yo' self" moments, do all your holiday shopping online to get the most money back possible. You can even order groceries and household items on some of the sites Ebates work with. Imagine getting cash back on toilet paper or toothpaste . . . what a dream.
Sign up for your Ebates account here and start getting cash back today!
2. Get Refunded For Price Drops
Whether you know it or not, many retailers have a price drop policy. This means that if in a certain period of time, an item you bought goes down in price, they'll refund you the difference. It's one of the most satisfying ways to make money by doing nothing that I've ever seen!
But who has the time to track all that data? It could honestly be a full-time job to check the price of an item you bought a month or even 90 days after you purchased it. And for what little money you'd get back, all that tracking and emailing the stores might not seem worth it.
Between going in circles to find the right customer service email address, slogging through pages of company policies on refunds, and actually tracking the item's prices day after day, the few bucks you'd receive from the retailers probably seems like small potatoes. If you have the time and energy to do it, go for it! But for the rest of us, we could use some help for this process.
Luckily, there's a tool that can do all the work for you!
Paribus is an online service that figures out which retailers owe you price drop adjustments. They scan through your emails to find receipts from the stores they monitor, then send emails on your behalf if they find out one of your items has dropped in price.
We're talking big names like Amazon, Macy's, Staples, Target, Old Navy, the list goes on. You get the money back instantly on whatever form of payment you used for your initial order, so there's no racking up points or dealing with a third-party payment system. Plus Paribus never ever costs you a single dime!
And if you're worried about the privacy aspect of Paribus, don't be. The service uses a program to scan your emails for receipts, not an actual person. They won't save any of your personal information or share it with third parties, either.
Of all the ways to make money by doing nothing, this one is one of the absolute easiest. Stop letting stores get the best of you!
Sign up for your Paribus account here and get boosting that bank account!
3. Invest In Stocks
One of the classic ways to make money without working is investing in the stock market. Now I'm not saying you have to get super into it and start every morning reading the stock prices in the newspaper. Anyone can make money from stocks if they play their cards right.
Whether you just want a few shares of something to get started or want to barrel right in with a full portfolio, playing the stock market lets you profit from other people's work. For those who don't quite understand it, you are buying a tiny part of a company. That means that whatever they make in a quarter (or year), you get a percentage of that just for buying into their organization.
But there's a catch.
As I'm sure you know, stock prices aren't guaranteed. The market goes up and down and as a result, so can your profits off of it. That's why you shouldn't go it alone.
Head to your bank and talk with an investment consultant about how best to use your money. You can tell them how much you're willing to put down, what you are saving money for, and how risky you want to be with your cash. Then they do the hard work for you and do their best to get you the maximum return on your investment!
This one might seem kind of scary at first but it really is one of the best ways to make money by doing nothing. Having investments is a great way to make passive income over time and will make you seem like a real adult. If you don't need your extra money right away, stocks are the way to go!
4. Choose the Right Credit Card
Having a credit card is part of every adult's life. You need one for when you make big purchases and when you just can't make it to payday. So why not make the most of your credit card?
Before I started writing this post, I never thought of buying things on credit as one of the most effective ways to make money by doing nothing. But it can be! You just have to shop around for the perfect credit card for you.
Every credit card comes with different perks. Some get you points towards free flights, others offer cash back, and still others give you store-specific goodies or discounts. There are tons of options, but they aren't all the right fit for every person.
Why does this matter?
If you choose a credit card that doesn't reward your spending habits in any way, it really isn't worth having. You have to find a card that will pay you back for the interest rates and annual fees you pay for the card. With just a bit of research, you can find a card that actually makes money for you!
Word of warning: don't get this source of passive income twisted. Buying a ton of things on credit just to rack up rewards on your card can be dangerous. While credit card rewards can benefit you, not being able to back up your spending with actual earnings can sink your savings and credit score.
Always make sure that you have enough money to pay back your bills. Otherwise, you'll end up going into debt just for some airline miles. Be wise about your spending to do this hack right!
5. Maximize Your Rewards Cards
Rewards programs seem great when you first sign up for them, but they often let you down. Unless you shop at that store on a very regular basis, it can take months or even years to build up enough rewards for any meaningful prize. But you can get there faster if you spend wisely.
Cosmopolitan suggests that if you are planning on visiting the store or restaurant with friends, offer to pay for both of you and she can just pay you back. This way, you'll get double the rewards points! It can really rack them up and if you get paid back right away, you aren't losing anything.
This tactic can work for purchases big and small. Going on a girls' trip? Offer to book the hotel or flights to get mega points from the hotel chain or airline. Hitting Starbs for an afternoon coffee with your bestie? Grab both your drinks for extra stars.
Shopping for gifts can also help you maximize your rewards points. If you and a friend or family member share a favorite store, shop for her there! You'll get more points towards your prize and your pal will love her gift.
Rewards programs are already one of my favorite ways to make money by doing nothing. Why not hack them and get even more bang for your buck?
Need more ideas for ways to make money by doing nothing?
Check out this video! You'll find 7 awesome apps that will help you boost your savings without any work. The video details how each app works so you can find which one (or ones) will work best for you and your spending habits.
With so many side hustles out there, there are infinite creative ways to make money. But these 5 tips I've detailed above let you make extra cash without any work on your part. Even if you're the hardest worker on the planet, it's nice to know there are
ways to make money by doing nothing
!
The best part is that there's a money-making hack here for everyone. Whether you need the extra dough right now or in a year, whether you have some money to invest or are broke as can be, at least one of these tips can help you out.
Do you know of any other ways to make money by doing nothing? Which of these ideas is your favorite? Have you ever made a significant amount of money through a source of passive income? Let us know in the comments below!
Resources:
8 Ways to Make Money Without Working