Make More Money By Selling Stuff You Don't Want
This post may contain affiliate links. Which means if you make a purchase using these links I may recieve a commission at no extra charge to you. Thanks for support Miss Millennia Magazine! Read my full disclosure.
Everyone has clutter they need to get rid of, especially if you're still living at home. Whether it's clothes you had in middle school, old toys, or your outdated electronics, chances are your closet is hiding a lot of random things!
Let's be honest:
Sorting through all that clutter might not seem worth it. Maybe you have way too much that the task seems impossible. Or perhaps you're afraid to get rid of anything because of nostalgic reasons. It's a lot easier to just let it sit there like a time capsule. But you have to deal with your stuff sometime!
Why not earn a little extra cash by clearing out some of that clutter? With tons of marketplace selling apps available, selling stuff you don't want anymore has never been easier. Check out some of our favorites below and get ready to clear your closet while stuffing your pocketbook!
Why Should I Start Selling Stuff?
Here's the thing:
Before you even start downloading apps and going through your stuff, it's good to take a step back to make a plan. First, think about why you are really doing this. Do you have too much clutter that is taking over your home? Are you planning on moving out of your parents' house and don't want to move a bunch of crap? Do you just want some extra cash flow coming in?
Next, figure out what you will use your extra money for. Paying off debt is an amazing use for side hustle money that applies to almost everyone. But maybe you'd rather save for a dream vacation or that hot new purse. Moving into a bigger apartment or buying a new phone might be on your agenda.
Once you determine what you want to save for, you will know how hard to focus on selling stuff through marketplace apps. For instance, if you have a bigger item you want to pay for, you probably want to search your entire house for things to sell. You might also want to part with things you have been keeping around but for no real purpose.
On the other hand, those who just want some extra spending money can take it easy. Whenever you find something in a drawer or closet that you don't use anymore, throw up a listing. You won't make as much but it won't take as much work, either.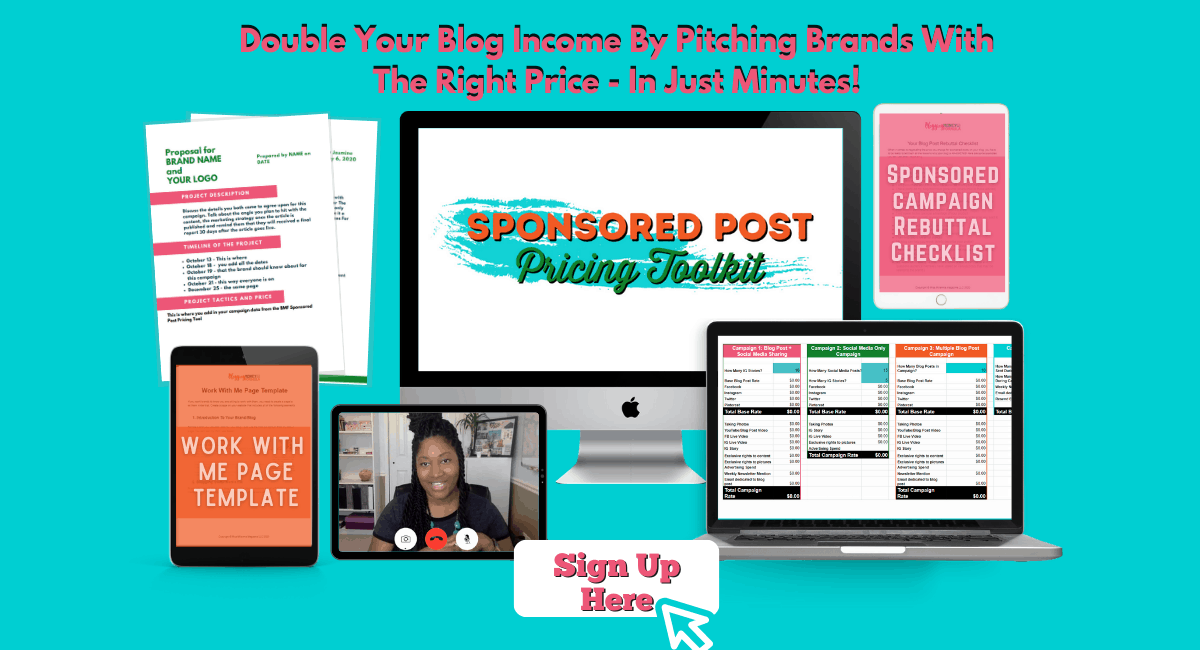 Decluttr
Decluttr specializes in second-hand tech items. You know all of those old CDs, DVDs, and video games you have sitting around collecting dust? This site makes it easy to clear out your collection and make some quick cash. They take books, Legos, and tech devices like phones and tablets, too!
Just enter the barcode of the item you want to sell and Decluttr will instantly make you an offer. On the app, you can even scan the barcode! With guaranteed payment the day after they receive your items and shipping that is free to you, Decluttr is one of the most reputable resale options out there.
Simply pack up to 200 (!) items into a box, slap on the prepaid shipping label, and send your stuff on its merry way. It's so easy and there's no waiting around to see if someone wants your items . . . Decluttr does that hard work for you!
Decluttr is perfect for people who want to go digital with their music or movie collections. DVDs and CDs take up a surprising amount of space, so selling them will both clear out tons of clutter and bring you a good amount of extra cash.
Gone
Not all of us have the time, energy, or knowledge of online reselling to make tons of money this way. If you don't want to bother with the logistics of selling stuff, Gone is the ideal app for you.
To start, just upload a photo of the item you want to get rid of straight to the app. Gone then decides if your item can be resold and makes you an offer on it. Drop your item in the pre-paid shipping materials they send, then sit back and relax while the app finds a buyer for you.
The best part?
If your item doesn't sell in 30 days, you can either agree to list it at a lower price or receive it back at no cost to you. This way, you don't have to feel that you didn't get a fair price on an item you once loved.
Another cool feature of this app is their payment options. You can choose to receive your payment via PayPal, on your credit card, or in the form of an Amazon gift card. That little bit of personalization puts Gone ahead of the curve with other marketplace apps.
The only downside to this app is that they only accept electronics and tech gadgets. It's a great way to make some cash from your old camera, phone, or laptop when you upgrade but selling opportunities are pretty limited for most of us. Being on a strict budget, I tend to hang onto my electronics for an embarrassingly long time so even when I do upgrade, my old stuff won't be worth much. But if you're a tech guru, Gone is a great way to fill your wallet!
LetGo
You've probably seen its unique commercials on TV, and LetGo is basically as easy as they show. Sellers keep 100% of their sales, making it the ideal app for people on a budget. Without having to pay fees, you can rack up that extra money super fast!
There are no shipping fees, as buyers and sellers arrange a place to meet up in person to complete the sale. In fact, shipping is discouraged! LetGo has an in-app chat feature for interacting with other members so you can set up your own in-person transactions.
The app is as much about building a sense of community with other people in your area as it is about getting rid of your junk. Unlike some shadier platforms like Craigslist, though, LetGo lets you view detailed profiles of other members and lets you sign up via Facebook as a verification measure. No more worrying about getting murdered when you're just trying to drop off your old bike.
To create a listing, just upload up to five pictures of your item, write a description, and set your price. You can even make a custom commercial for your listing to make it more appealing to buyers! LetGo has everything from electronics and books to collectibles and clothes, so it's perfect for clearing out anything and everything hiding in the back of your closet.
Close5
Close5 is powered by eBay, so you know it's a legit choice for selling stuff. This one is a great choice if you don't have the time or energy to create a bunch of listings. Simply snap up to four photos using the in-app camera to list the item. You don't even have to add a price or description if you don't want to!
Adding these things will help people find your listings more easily and make selling stuff go faster, though. This speedy listing process is great for when you're purging your closet and want to list things ASAP. Plus you can always edit them with a price and description later.
Though Close5 doesn't have shipping options and encourages in-person meetings for the item swap, it's one of the safest apps out there. The in-app chat feature allows you to communicate with your buyer without revealing any personal information like your phone number or email. The chat feature also only works when you agree on an offer from a buyer, so you won't be harassed by weirdos or annoyingly persistent people.
This app also lets you stick to a radius as small as five miles, with the option of expanding outward. That makes it ideal for ladies without a car or who don't feel like running all over town. With its true local selling vibe, Close5 is this century's answer to the yard sale. Who knows, you might even meet a new friend or boo that lives in your neighborhood!
Poshmark
Attention all fashionistas! Got some gently-used clothes you aren't in love with anymore? Poshmark can help you make major bank. This app specializes in pre-loved clothing, accessories, and jewelry.
If you don't mind paying a small fee to ensure your stuff is OUTTA HERE, this app is the perfect option for you. Snap up to four photos of your item with the app's camera, write a short description, and answer questions like size and condition.
Sellers set their own prices, but Poshmark suggests leaving wiggle room for negotiation and considering factors like brand popularity and condition when pricing. For example, if you're selling a sweater riddled with pilling, ask for a lower price. Selling stuff from super in-demand brands like Nike or Lilly Pulitzer? Price these items higher, as they will sell quickly and for more money.
The app charges a flat fee of $2.95 for sales under $15 and 20 percent commission for larger orders. Luckily, though, sellers never have to pay shipping fees. Poshmark sends you a pre-paid envelope already addressed to your buyer that you just slip your item into and drop into a mailbox.
Poshmark is super professional about paying its sellers, too. You can choose to receive a check in the mail or direct deposit to your bank account. There's nothing like making cold, hard cash! If you have a closet full of name-brand clothing and accessories you don't wear anymore, you can make a bunch of money selling stuff through this app.
How To Manage Your Earnings
Now that you've made some extra dough, it's tempting to blow it all on a shopping spree or night out with friends. Who doesn't love a treat yo'self type day (or month, or year)? Resist the urge and try saving that money instead.
Start by putting all your new-found money into a separate savings account so you're not tempted to spend it. This also helps you know just how much you have earned from your side hustle. Then head over to Invibed Wealth Coaching to learn the best ways to manage your earnings. Invibed offers personalized wealth coaching services. No matter what your financial goals, they can help you achieve them.
Their affordable prices, non-judgemental attitude, and simple explanations make financial planning accessible to everyone. From personalized budgeting strategies to financial guidance, you'll turn your clutter-clearing cash into real savings in no time! Whether you love crunching numbers or finances are like a foreign language to you, Invibed has you covered.
Sign up for Invibed Wealth Coaching here.
Need more advice on how to manage your money? Check out the video below. In it, you'll learn the bare-bones basics of understanding your finances!
Who knew there were so many amazing marketplace apps for selling stuff? I love that each one has something unique about it. Everyone from techies to
fashionistas
to homebodies can find an app to bust through their clutter! I think
Close5
is the app I'd use most. I live in a pretty heavily populated neighborhood, so there are tons of potential buyers within five miles of me.
Now that you're an expert at selling stuff, who knows how much extra cash you'll make? Say goodbye to your clothes from high school and hello to a stacked savings account. Just remember you don't have to part with everything. Those N*SYNC CDs are sacred!
Have you used any of the apps I discussed above? Which one is your favorite? Do you have any other suggestions for apps that help you clear out clutter? Let us know in the comments below!

References
15 Awesome Apps & Sites for Selling Your Stuff Locally
5 Best Apps for Buying and Selling Used Stuff