16 Best Books For Women in Their 40s
This post may contain affiliate links. Which means if you make a purchase using these links I may recieve a commission at no extra charge to you. Thanks for support Miss Millennia Magazine! Read my full disclosure.
Being in your 40s is a challenging but exciting period in a woman's life, marked by wisdom, self-discovery, and personal growth. It's a time when experiences, challenges, and aspirations shape your perspective and redefine your priorities in life.
To accompany you on this exciting journey, we have compiled a list of 16 remarkable books that reflects the unique experiences and aspirations of women in their 40s. From thought-provoking memoirs to novels that inspire, these books offer valuable insights, relatable stories, and inspiration to help you live at a particular phase in your life.
"Becoming" by Michelle Obama is a good book you must have. It is an inspiring memoir that offers readers an intimate glimpse into the life of one of the most influential women of our time. With a genuine voice, Michelle takes us on a journey to incredible places, from her modest upbringing on Chicago's South Side to the dramatic changes in her life, especially as the First Lady of the United States.
The book is the ultimate read because it portrays Michelle's advocacy to break societal stereotypes and achieve her dreams. From excelling academically to having a successful career as a lawyer, her journey is one of the personal stories that can empower women and young adults regardless of gender.
However, the heart of "Becoming" lies in Michelle Obama's years as the First Lady. In this book, you can find her life experience narratives as she shares the joys and challenges of balancing her roles as a devoted wife, mother, and influential public figure, making it the perfect book for a young woman or even middle age woman who needs a dose of inspiration in life. Her commitment to initiatives like Let's Move! and Reach Higher underscores her genuine passion for empowering the youth and advocating for positive change.
Practically speaking, "Becoming" is a manifestation of authenticity and resilience. Michelle accepts her identity unconditionally and uses her platform to speak out on pressing social issues, including racial inequality and education. Her relatable anecdotes and personal reflections make her an approachable and inspirational figure for readers from all walks of life.
Furthermore, "Becoming" has a lasting impact on one's adult life. Michelle Obama's wisdom, courage, and warmth shine through her words, inspiring readers to live a happy life, believe in their potential, and make a positive difference in the world. Whether you're interested in politics, personal growth, or simply seeking a better way to get inspired through reading, "Becoming" is a book that might relate to your everyday experience and believe in the power of female sexuality.
Click here to get Becoming by Michelle Obama
"The Year of Magical Thinking" by Joan Didion is undoubtedly a moving true story that moves into the depths of grief and loss following the sudden death of her husband. Didion shares her journey, navigating the heart-wrenching reality of her husband's absence.
The book is one of the best self-help books if you want to surpass the feelings of grief and be familiar with the concept of "magical thinking," where she clings to irrational hopes of reversing her husband's death. This manuscript of the grieving process offers new life and understanding to readers who have faced similar pain, explaining things on a profoundly personal level.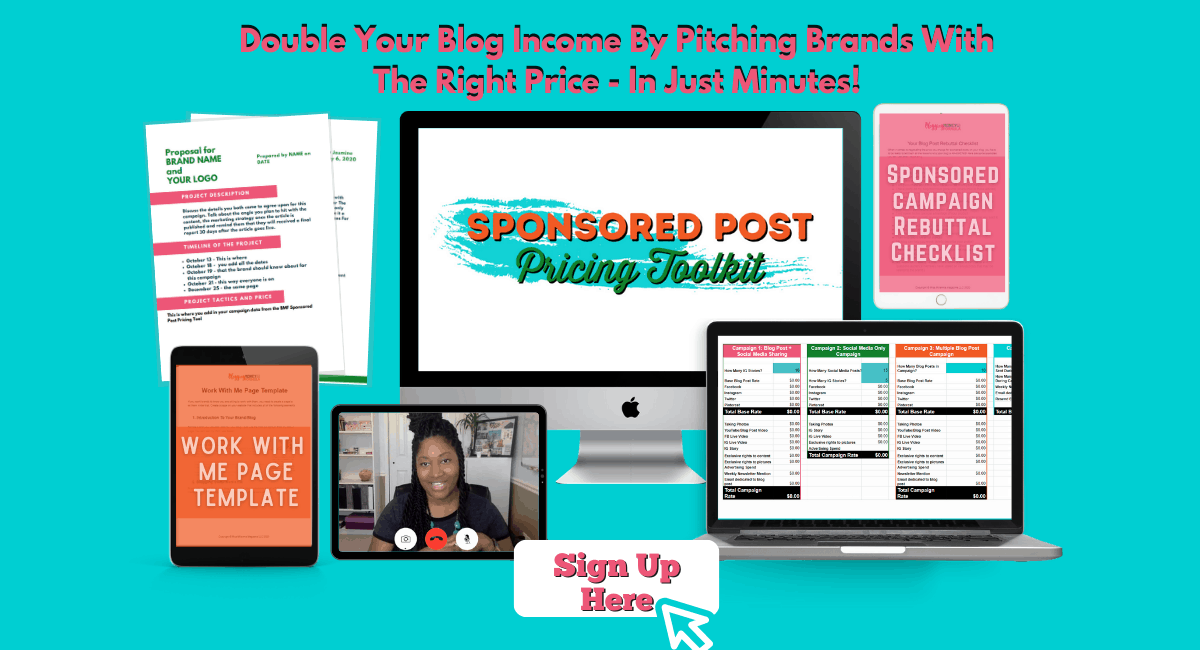 Beyond the physical challenges she is experiencing, Didion's narrative takes on a universal point of view, reflecting on the hardships that come with loss and the human experience of grief.
By sharing her journey, she extends a hand to those who have walked a similar path, creating a sense of companionship and empathy among readers who want to overcome the setbacks they may have. The book's elegant prose and deep insights into the rollercoaster of emotions that accompany grief linger long after the last page is turned, leaving a lasting impact on the heart.
"The Year of Magical Thinking" is a testament to the enduring power of storytelling as a tool for transformation and catharsis. Through her introspective exploration of grief, Joan Didion offers a comforting and insightful guide for those navigating the turbulent waters of loss. This poignant memoir reminds us of the human spirit's capacity to endure and find meaning amidst adversity, leaving readers with hope and understanding in the healing journey.
Click here for The Year of Magical Thinking by Joan Didion
This book is an excellent addition to your collection because it gives an eye view of various topics, from feminism and gender politics to popular culture and literature. Living the best life, you may not believe that Gay fearlessly challenges societal norms and expectations, offering whole new perspectives on what it means to be a feminist in today's world. Throughout this new book, she is brave in sharing her imperfections, defying the notion of a "perfect feminist," and advocating for a more inclusive and intersectional movement.
It is one of the great books that most women can relate to as it connects with readers from all walks of life. She encourages women to reject the pressure to be aligned with society's unrealistic standards and instead accept reality in the most relatable manner. By solving the issues that come with modern womanhood, Gay acknowledges the challenges faced by individuals who identify as feminists while discussing the various effects of culture and relationships.
"Bad Feminist" is a compilation of essays and a manifesto for change and encouragement. Through her storytelling and in-depth analysis, Roxane Gay encourages readers that it is the right time to reform their beliefs and biases. Her call to action is clear: be unapologetically yourself, accept the contradictions, and strive for a better world. This book is a must-read for anyone seeking to understand the evolving concept of feminism and the power of accepting imperfections on the journey toward equality and social progress.
Click here for the Bad Feminist: Essays by Roxanne Gaye.
Lean In: Women, Work, and the Will to Lead," co-authored by Nell Scovell and Sheryl Sandberg, the Chief Operating Officer of Facebook, is a perfect life support for women seeking to excel in their careers.
Drawing from her experiences as a successful businesswoman and extensive research, Sandberg offers practical advice and valuable insights on how women can navigate workplace challenges and pursue leadership roles. She encourages women to embrace their ambitions and assertively pursue their goals, challenging societal norms and advocating for gender equality in the professional world.
You will love the insightful chapter it gives to overcome obstacles and shatter the glass ceiling that limits their hidden potential. With incredible combos of personal anecdotes and data-driven research, Sandberg talks about the biases and stereotypes that hinder women's progress and offers strategies for women to lean into their careers and achieve their full potential. Through "Lean In," Sandberg advocates for a cultural shift that promotes inclusivity and empowers women to take on leadership roles in their lives.
"Lean In" is not just a book for women; it is a remarkable manuscript that you can scan for an entire year whenever you need to. It is for everyone interested in promoting diversity and creating harmonious workplaces. By challenging conventional wisdom and encouraging women to embrace leadership positions, Sandberg and Scovell's book is asking society to rethink gender equality, inspiring readers to be agents of change, and promoting a more inclusive and supportive work environment for women all over the globe.
Click here for Lean In: Women, Work, and the Will to Lead by Nell Scovell and Sheryl Sandberg.
"Year of Yes" by Shonda Rhimes is the latest book that revolves around the renowned television writer and producer's decision to say "yes" to highly-critical experiences. Through candid and witty storytelling, Rhimes takes readers on a journey of self-discovery and personal growth.
She shares her struggles with anxiety and self-doubt, revealing how her initial inclination to say "no" held her back from fully embracing life's opportunities. By challenging herself to say "yes" to invitations, public speaking engagements, and other options that scared her, Rhimes learns to step outside her comfort zone and overcome the obstacles that hindered her path to success.
Throughout the book, Rhimes' unforgettable portrait of daily life inspires women seeking to find their voice and unapologetically pursue their dreams. Her journey highlights the transformative power of embracing change and living with an open heart and mind.
Rhimes encourages women to break free from self-imposed limitations and societal expectations, urging them to embrace their authentic selves and celebrate their accomplishments without fear of judgment. Her message of empowerment resonates deeply, reminding readers that they have the strength and resilience to overcome challenges and make a meaningful impact on the world.
"Year of Yes" is more than just a personal memoir; it encourages women to step into their power and take control of their destiny. Shonda Rhimes' journey of self-discovery and her decision to say "yes" to life's opportunities offer valuable lessons on courage, vulnerability, and authenticity.
By sharing her positive sides and weaknesses, Rhimes creates her terms of camaraderie among readers, inspiring them to live authentically, embrace change, and say "yes" to the possibilities that life offers, making this book a great read. This book is not only based on popular belief but is a celebration of self-discovery, growth, and the incredible power of saying "yes" to life's adventures.
Click here for Year Of Yes by Shonda Rhimes.
Thrive: The Third Metric to Redefining Success and Creating a Life of Well-Being, Wisdom, and Wonder" by Arianna Huffington is a heartfelt book that challenges society's narrow definition of success. As the co-founder of The Huffington Post, Huffington draws from her own experiences and research to present a great reason to live a fulfilling life with a purpose. She introduces the concept of the "Third Metric" concept, which includes well-being, wisdom, wonder, and giving back as essential elements of true success.
In "Thrive," Huffington emphasizes the importance of prioritizing well-being and self-care, advocating for a more balanced approach to success. Through her engaging and insightful narrative, she encourages women to reevaluate their definition of success and embrace a life that values inner peace, mental clarity, and overall well-being. This is one of the best life-changing books that serves as a potent reminder that success should not be measured solely by professional achievements but also by the richness of one's life and the impact they make on others.
Furthermore, "Thrive" discusses the importance of wisdom and wonder, urging readers to get curious and discover the world around them. Huffington encourages women to find meaning and purpose beyond material pursuits, focusing on personal growth and lifelong learning. By practicing these essential elements, readers can create a more meaningful and fulfilling existence, aligning their actions with their values and passions.
Click here for Thrive: The Third Metric to Redefining Success and Creating a Life of Well-Being, Wisdom, and Wonder by Arianna Huffington.
"Waiting to Exhale," a gripping novel by Terry McMillan, shows a rich glimpse of four Black women's lives as they navigate the complexities of love, careers, and friendships. Set against the backdrop of Phoenix, Arizona, the novel discusses the experiences of Savannah, Bernadine, Gloria, and Robin, four women in their 40s seeking personal fulfillment and connection in their lives. As they grapple with the challenges of contemporary adulthood, the book paints a vivid portrait of the joys, heartaches, and triumphs that come with pursuing love and self-discovery.
At the core of "Waiting to Exhale" lies the showmanship of the strength of female friendships and the resilience of women in the face of life's trials. As the characters talk about the ups and downs of their relationships and careers, they lean on each other for support, finding someone to count on, and understand sisterhood's unbreakable bonds. The novel connects well with women in similar life stages, providing a relatable and authentic portrayal of the complexities and aspirations of Black women.
With its candid exploration of contemporary issues and the pursuit of happiness, "Waiting to Exhale" remains a timeless and empowering read. Terry McMillan's masterful storytelling skillfully captures the essence of what it means to be a woman navigating the intricacies of life, love, and friendships. The novel's enduring appeal lies in its ability to touch readers' hearts of all backgrounds, inspiring them to find strength in their relationships, embrace their journey, and exhale with renewed hope and resilience.
Click here for Waiting to Exhale (A Waiting to Exhale Novel) by Terry McMillan.
In her in-depth manuscript, "Depression Hates a Moving Target," Nita Sweeney bares her soul, taking readers on her not-so-easy journey through the complexities of mental health. The book is a powerful testament to the strength of the human spirit and the healing power of running.
Sweeney candidly shares her battle with depression, offering a raw and relatable account of the darkness that can engulf one's life. Yet, amid her struggles, she discovers an unexpected ally in her beloved dog and the simple act of running. The bond between Sweeney and her canine companion becomes a lifeline, providing solace and support during her darkest moments.
Depression Hates a Moving Target" shines a light on the excellent benefits of physical activity and the remarkable impact that running can have on mental well-being. Sweeney's experiences demonstrate the profound effects of exercise on the mind and body, revealing how running became her sanctuary and a means to reclaim her life.
Her journey is a testament to the importance of finding healthy coping mechanisms during distress and seeking out the support of human and animal loved ones. Through this book, Sweeney encourages readers to explore the potential of physical activities as a form of self-care and emotional release, illustrating that even amidst the storm of depression, moments of tranquility and healing can be found.
It is more just about the power of running, "Depression Hates a Moving Target" offers a deep exploration of resilience and the human capacity to rise above adversity. Sweeney's candid and relatable storytelling creates an intimate connection with her audience, showing a sense of camaraderie for those who have faced mental health battles.
Her journey serves as an empowering reminder that it is possible to find strength in vulnerability and that there is no shame in seeking help. Ultimately, "Depression Hates a Moving Target" is a testament to the transformative potential of self-discovery, love, and determination in overcoming life's darkest moments and emerging more substantial on the other side.
Click here for Depression Hates a Moving Target: How Running with My Dog Brought Me Back from the Brink by Nita Sweeney.
Malcolm Gladwell's influential book, "The Tipping Point," delves into the fascinating world of social epidemics and the remarkable impact of seemingly insignificant changes. Through captivating case studies and insightful analysis, Gladwell uncovers the underlying principles that drive the spread of ideas, trends, and behaviors within societies.
He explores how certain moments or events can act as a tipping point, causing a significant shift in the collective consciousness. By examining diverse phenomena like the sudden rise of a viral sensation, the rapid adoption of a new product, or the contagiousness of specific behaviors, Gladwell reveals the subtle factors that play a pivotal role in shaping massive societal reforms.
"The Tipping Point" offers a thought-provoking perspective on how individuals' actions, no matter how small, can lead to substantial impacts. Gladwell highlights the power of influencers, connectors, and mavens in propagating social change and creating widespread movements.
By recognizing the potential for positive change in their lives and communities, readers are inspired to embrace their roles as catalysts for transformation. The book's narrative urges readers, especially women, to harness the ripple effect of their actions, understanding that even minor efforts can contribute to the tipping point that initiates significant societal shifts.
Ultimately, "The Tipping Point" challenges conventional notions of causality and emphasizes the dynamic interplay between individuals and the collective. By revealing the hidden patterns behind social epidemics, Gladwell empowers readers to perceive the world through a new lens that recognizes the profound impact of the seemingly insignificant and encourages proactive engagement in shaping the future. This insightful and compelling book serves as a call to action, urging individuals to embrace their agency, cultivate connections, and become change agents to create a better, more influential world.
Click here for The Tipping Point: How Little Things Can Make a Big Difference by Malcolm Gladwell.
A Room of One's Own" by Virginia Woolf is a timeless and influential feminist work that delves into the complex intersections of women's roles in literature and society. Woolf's insightful essay advocates passionately for women's need for a physical space of their own and financial independence to nurture their creative potential fully. Drawing from her experiences as a female writer and astute observations of the historical lack of opportunities afforded to women, Woolf boldly argues that true artistic expression requires freedom from societal constraints.
The essay serves as a mighty rallying cry for women's autonomy and empowerment, urging readers to recognize the importance of granting women the same privileges and opportunities men enjoy. Woolf eloquently emphasizes that women deserve the space, time, and resources to cultivate their intellectual pursuits and contribute to the arts and society on equal footing with their male counterparts.
By exploring the concept of the "Angel in the House" – the idealized vision of a submissive, self-sacrificing woman – Woolf exposes the limiting gender roles that have stifled women's potential throughout history.
"A Room of One's Own" continues to resonate with women of all ages, its relevance enduring as a celebration of women's voices and contributions to the arts and society. Woolf's thought-provoking work encourages women to claim their place in literary and intellectual spaces, urging them to overcome the barriers imposed by patriarchal systems and find their authentic voice.
Through her eloquent prose, Woolf inspires generations of women to challenge societal norms, break free from constraints, and pave the way for a more inclusive, equal, and vibrant world where women's creativity and intellectual capabilities can flourish.
Click here for A Room of One's Own by Virginia Woolf
Britt Bennett's debut novel, "The Mothers," tells the story of the lives of three young characters within a tight-knit Black community. Through rich storytelling and intricate character development, the book explains the complexities of friendship, love, and the profound influence of our choices. Set against the backdrop of a close community, the story starts with raw emotion and tender vulnerability, exploring themes of loss, motherhood, and the everyday struggles of self-discovery and personal growth.
The novel follows the interconnected lives of Nadia, Aubrey, and Luke as they dwell on the consequences of their decisions and the lingering effects that echo through their futures. Bennett's strong storytelling skills invite readers to get a glimpse into the inner world of her characters, making their public life available by sharing the joys and heartaches that come with love, ambition, and the search for identity.
As the characters confront their past and present, they face the weight of secrets and the complexities of the human heart, creating a deep and worthwhile reading experience.
"The Mothers" is not merely a coming-of-age tale but a profound exploration of the intricate web of relationships that shape our lives. Bennett masterfully captures the essence of the human experience, peeling back the layers of vulnerability and revealing the universal truths that bind us all together.
Through her poignant portrayal of Nadia, Aubrey, and Luke's journey, she reminds us of the power of compassion, forgiveness, and the enduring strength of friendship amidst life's inevitable challenges. This thought-provoking and unforgettable novel leaves a lasting impression on readers, compelling them to reflect on their paths and the indelible mark of the decisions we make along the way.
Click here for The Mothers: A Novel by Britt Bennett.
"It's Called a Breakup Because It's Broken: The Smart Girl's Breakup Buddy" by Greg Behrendt and Amiira Ruotola-Behrendt offers a candid and humorous guide to navigating the challenges of a breakup, especially for women in their 40s. This book becomes a much-needed source of practical advice and emotional support in a world where relationship endings can leave one feeling lost and vulnerable.
Through personal anecdotes, insightful reflections, and straightforward wisdom, the authors create a compassionate and relatable companion for those going through heart-wrenching times. They lend a reassuring voice to women facing breakups, reminding them that they are not alone in their struggles and that healing is possible with time and self-compassion.
The book empowers women to face the end of a relationship with newfound strength and resilience. By sharing their own experiences and those of others, Greg Behrendt and Amiira Ruotola-Behrendt create a sense of camaraderie and understanding. They dismantle the notion that breakups are failures, instead emphasizing that they are part of life's journey and opportunities for growth. Their wise counsel encourages women to embrace the changes that come with the end of a relationship, seeing them as stepping stones toward finding true happiness and fulfillment.
Throughout the pages of "The Smart Girl's Breakup Buddy," the authors infuse humor and wit to lighten the heaviness of heartbreak. They remind readers that, amid pain, laughter can be a powerful healer. The book's compassionate approach helps women reframe their breakup experiences, fostering a sense of self-empowerment and the belief that life can be even more fulfilling after the storm of a breakup has passed.
In providing a much-needed lifeline of understanding and guidance, Behrendt and Ruotola-Behrendt's book becomes an essential tool for women seeking comfort and clarity during the tumultuous period of a breakup, ultimately encouraging them to embrace the opportunity for growth and new beginnings.
Click here for It's Called a Breakup Because It's Broken: The Smart Girl's Breakup Buddy by Greg Behrendt and Amiira Ruotola-Behrendt.
In her highly entertaining and thought-provoking memoir, "Bossypants," Tina Fey invites readers to accompany her on a captivating journey through the various stages of her life and career. With her signature wit and candid storytelling, Fey offers a refreshingly honest account of her experiences, from growing up until her rise as one of the most influential figures in comedy.
Her relatable anecdotes and humorous insights provide an intimate behind-the-scenes glimpse into the entertainment industry and her challenges as a woman in a male-dominated field. Through her remarkable journey, Fey becomes not just a role model but also a relatable friend, inspiring readers to accept their flaws, forge their paths, and find humor in life's twists and turns.
One of the book's most enduring qualities is how Fey empowers women to celebrate their uniqueness and embrace their true selves. She shatters stereotypes and societal expectations, advocating individuality and the pursuit of one's passions. Fey's relatability lies in her ability to share personal anecdotes of overcoming insecurities and setbacks, showcasing the universality of human experiences.
Her candidness encourages readers to find strength in vulnerability and authenticity, recognizing that stumbling on the path to success is okay. Fey's journey serves as a reminder that social ills can be transformed into opportunities for growth, and some humor can be an essential coping mechanism through it all.
Beyond the humor and heartwarming stories, "Bossypants" celebrates the exciting desirability of humor and creativity in overcoming obstacles and achieving success. Throughout her career, Fey's wit and comedic prowess have been instrumental in breaking down barriers and defying circumstances. Her journey from the iconic "Saturday Night Live" to her groundbreaking sitcom "30 Rock" shows the significant impact of being happy and having some creativity on society.
Fey's book encourages readers to harness their creativity, embrace comedic impulses, and use humor to challenge norms and bring about positive change. Ultimately, "Bossypants" is a celebration of a talented woman who not only blazed a trail in the world of comedy but also became a symbol of empowerment and inspiration for women around the globe.
Click here for Bossy Pants by Tina Fey.
Donna Tartt's Pulitzer Prize-winning novel, "The Goldfinch," is a literary tour de force that takes readers on an unforgettable long-time coming-of-age journey. At the heart of the story is Theo Decker, a young man whose life is forever altered by a tragic event in his childhood.
As he grapples with the aftermath of loss, Tartt tells the story using various emotions, complexities, and experiences that shape Theo's growth and self-discovery. The novel's intricately crafted narrative showcases Tartt's remarkable ability to evoke many emotions, from heartache and despair to hope and redemption.
Against the backdrop of art and the transformative power of love, "The Goldfinch" delves into the profound impact that certain moments and objects can have on one's life. The painting of a goldfinch, which Theo takes in the wake of a life-altering event, becomes a symbolic and emotional anchor throughout the story.
Tartt's vivid descriptions and richly drawn characters breathe life into the pages, making them leap off the novel's canvas. Through Theo's relationships with his friends, mentors, and love interests, the book explores the complexities of human connections and their enduring influence on one's journey.
At its core, "The Goldfinch" mediates the resilience of the human spirit and how art and beauty can provide solace amidst the turmoil of life. Tartt's exploration of loss, grief, and the pursuit of self-redemption resonates deeply with readers, offering insights into the universal struggles that shape our human experience.
As Theo navigates the labyrinthine paths of adulthood, the novel ultimately reflects on the enduring power of love, the pursuit of identity, and the search for meaning in a world that often feels enigmatic and unpredictable. The Goldfinch" remains a masterful work of art that lingers in the minds and hearts of its readers long after the final page is turned.
Click here for The Goldfinch by Donna Tartt
In her candid and captivating memoir, "The Last Black Unicorn," Tiffany Haddish bares her soul, taking readers on a deeply personal and inspiring journey. From her upbringing in foster care to her rise as a beloved comedian and actress, Haddish's story manifests the strength of the human spirit.
With honesty and a healthy dose of humor, she recounts the trials and tribulations she faced, revealing the resilience and determination that carried her through the darkest moments of her life. Haddish's strong belief in herself and her dreams becomes an object of hope for readers, proving that even in the face of seemingly insurmountable odds, one can rise above and achieve greatness.
"The Last Black Unicorn" celebrates inner strength, perseverance, and the power of laughter. Haddish's ability to find humor in even the most challenging situations serves as a reminder that laughter can be a lifeline, offering solace and perspective during times of hardship.
Her journey from adversity to success is an inspiring reminder that one's past does not define their future. Through her continuous pursuit of her dreams, Haddish becomes a living testament to the potential for growth and change, proving that one can overcome even the most difficult circumstances with resilience and determination.
Beyond the laughter and entertainment, "The Last Black Unicorn" is a profoundly moving and relatable book not only for older women but can also connect with readers from all generations and walks of life. Haddish's candidness about her struggles with homelessness, family trauma, and self-doubt touches the hearts of her audience, giving a sense of connection and empathy.
Her story becomes a powerful reminder that everyone has their battles and insecurities and that true strength lies in embracing one's vulnerabilities and turning them into sources of empowerment. "The Last Black Unicorn" is an all-out celebration of the human spirit, a reminder that resilience, determination, and the ability to find positivity in life's challenges can transform even the most challenging circumstances into a tale of success and inspiration.
Click here for The Last Black Unicorn by Tiffany Haddish
Maya Angelou's groundbreaking memoir, "I Know Why the Caged Bird Sings," opens an overview of her growth as an individual, discussing her childhood and adolescence. Through her evocative prose and masterful storytelling, Angelou paints a vivid picture of a life marked by racial discrimination, trauma, and personal challenges.
The story's exploration of racism and identity relates deeply, as it exposes the harsh realities faced by African Americans during a complicated period in American history. Despite the weight of these struggles, Angelou's continuous resilience and strength shine through, becoming an inspiring testament to the triumph of the human spirit.
"I Know Why the Caged Bird Sings" is a powerful personal narrative and proof of the power of literature and storytelling. Through her inspiring words, Angelou underscores the importance of sharing our experiences with the world, as doing so can inspire and uplift others.
Her book becomes a rallying cry for empowerment and a call to embrace the richness of our individual stories, recognizing that they can spark change and encourage connection. The book's impact goes beyond the personal realm, as it shows the most significant societal challenges and encourages readers to confront the issues of racism and inequality that persist to this day.
Angelou's story is a timeless and essential work that continues to connect with readers of all generations. By courageously sharing her vulnerabilities and hardships, she invites readers into her world, fostering profound empathy and understanding.
Her journey from a silenced and caged spirit to a liberated and soaring voice showcases the fantastic potential of self-expression and authenticity. I Know Why the Caged Bird Sings" stands as a powerful testament to the strength of the human spirit, a call to action to face injustice, and a reminder of the power of resilience and determination in overcoming life's most challenging moments.
Click here for I Know Why the Caged Bird Sings by Maya Angelou
Conclusion
As women enter their 40s, the search for meaning, self-discovery, and personal growth becomes increasingly essential. The 16 books listed above offer various narratives, empowering insights, and thought-provoking perspectives to accompany women in their life here on Earth.
Whether you seek inspiration, guidance, or relatable stories, these books are the perfect companions, providing wisdom, solace, and encouragement as you navigate the joys and challenges of this remarkable phase of life. Use the power of literature to ignite your imagination, broaden your horizons, and enrich your soul as you continue to evolve and thrive in your 40s and beyond.