Memorial Day is the last Monday of May. It is reserved to honor and commemorate all of the lives lost in battle for our country. Although this national holiday might be set aside as a day off for many, the meaning of this holiday should always be acknowledged. For many of us millennials, typical Memorial Day events, and activities include a cookout, the beach, going to the movies, or shopping because of all of those upcoming sales — the unofficial start of summer, as many call it. If this sounds like you and you want to do something that honors the fallen or those who have served this Memorial Day, why not take the challenge to actually commemorate the holiday with the rest of the nation? Here's how to go about it:
Attend a Memorial Day Parade
Televised every Memorial day is the National Memorial Day Parade in D.C. Broadcasted live is a parade showcasing floats, reenactments, past service uniforms, bands, the reading of names, and none other than active duty and veterans who fought alongside those who perished. And guess who makes up a vast majority of those in active duty? Millennials! That's right, our generation makes up more than two-thirds of active duty, so think about them when you think of whose still serving our country and the ones who didn't make it.
A lot of Americans watch the parades at home, but there is always a parade to attend, and you can join. Many cities across the U.S. host their own local Memorial Day parades. This means your city or town likely organizes one, so now is the time to check your local paper or city website for information on upcoming celebrations. Participating in a Memorial Day parade means you're not only honoring the fallen, but you're also honoring the families of those lost by being present. By showing your support, your presence may mean a lot to them. 
Visit a Museum or Site
Just about every state in the country has a museum dedicated to or honoring the fallen soldiers, including the nation's capitol. Naturally Washington D.C. has the most memorials, many that honor multiple wars, soldiers, and volunteers. A few of the most notable include the Korean War Veterans Memorial, the DC War Memorial, the World War II Memorial, Vietnam Women's Memorial, and the Tomb of the Unknown Soldier. Around the country, there are other significant memorials to visit in your lifetime, such as the Valley Forge National Historical Park in Pennsylvania, and Fort Pulaski National Monument in Georgia. Your state likely has a memorial monument, site, or museum where you can learn more about historical battles and their locations. Make a trip to one. 
Help or Meet Veterans
Although there is a holiday to honor veterans, there never is not a time to honor them as well. Many veterans came home, but some may have lost a comrade-in-arms. There are also veterans who are living but permanently disabled from war. There are many places dedicated to helping veterans that focus on a myriad of issues that they are affected by. Organizations such as the Wounded Warrior Project, Disabled American Veterans, and the National Coalition for Homeless Veterans exist for those purposes.
If you'd like to meet one, MeetUp.com is where a lot of meet-and-greet events are planned and shared. You may even find groups on FaceBook dedicated to meeting veterans as well. These men and women have a lot of stories to share with people interested in meeting them and learning about their experience at war. Visit the websites above and learn how you can help our vets because there's never not a time to tell a veteran, "Thank you for your service."
Read a Book
Yes, reading! This one is especially for millennials who really have no plans to change their Memorial Day schedule and want to be alone. You never stop learning and reading a book is one of the many ways we continue learning about people, especially historic figures. Sometimes what you learned in school was just a brief or short-version of real events. A quick google of American war heroes, soldiers, etc.; can expose you to various names of important people in American Military history, some familiar and some not. Research new names you read and search for books about them, cause there always is. A few years ago, I learned about Major Charity Adams — she was the first black woman to become an officer in the Women's Army Auxiliary Corps. I also learned of Bertha Peters Billeb, who was the first woman in the Marines to be promoted Sergeant Major. I had never known about these women during all my years of education, but I do now. Learning about those who served during a war, or people who reached high honors is honoring the living and the fallen. A lot of times their stories go unheard of. 
Donating to Families
Like organizations for veterans, there are organizations who make it their mission to support the families and children of the fallen. There are American children, mothers, and fathers who lost relatives at war. These people never got to know a life many of us enjoy, so donating to them is an amazing way to honor Memorial Day and honoring the fallen. Many organizations for families of the fallen focus on providing scholarships, counseling, and other types of assistance. Military Scholar is one organization that emphasizes helping children achieve scholarships for college. Similar places to donate to are: the Pat Tillman Foundation and Special Operations Warrior Fund.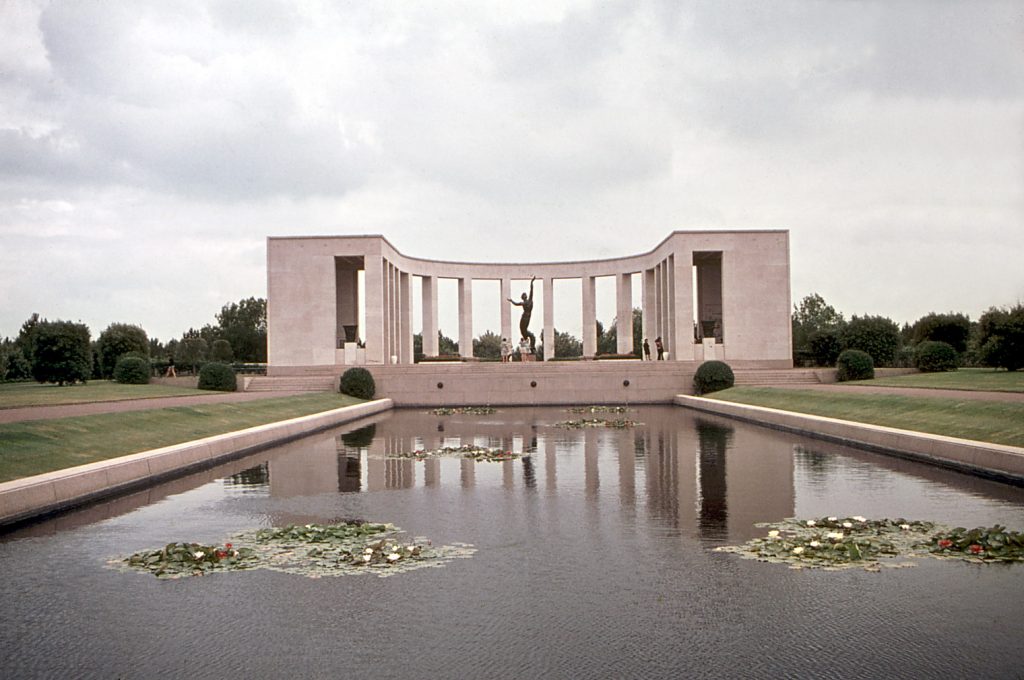 Honoring Memorial Day Abroad
Across the world are also memorials honoring American heroes. In fact, there are many American memorials overseas. If you're an American living abroad, or will be traveling during Memorial Day and would want to commemorate the holiday by visiting a memorial, the following countries have memorials honoring Americans killed at battle:
Normandy American Cemetery and Memorial in Colleville-Sur-Mer, France. Cemetery for American soldiers who perished during World War II.
Sommepy American Monument in Sommepy, France. Celebrating the achievements of American soldiers who served the region during World War I.
Meuse-Argonne American Cemetery and Memorial in Romagne-sous-Montfaucon, France. The largest cemetery of fallen American soldiers in Europe. Dedicated to the perished of World War I.
Sicily-Rome American Cemetery and Memorial in Nettuno, Italy. Honoring the thousands fallen during WWII.
Cambridge American Cemetery and Memorial in Cambridge, United Kingdom. Cemetery for soldiers during WWII.
If now or in the future you travel to Europe, you'll know about these locations and can even visit when it's not Memorial Day.
What are some ways will you honor Memorial Day this year? Share with us.
Resources: ABMC, US War Memorials, Art.gov, Fallen Patriots, Business Insider, Washington.org.