East Coast Road Trip: NYC to Pittsburgh
This post may contain affiliate links. Which means if you make a purchase using these links I may recieve a commission at no extra charge to you. Thanks for support Miss Millennia Magazine! Read my full disclosure.
It's not often I travel, but I made it a promise to travel a bit more after graduating from college. My original plans to travel overseas fell short last year, so I've placed them on hold until further notice. However, domestic travel can be just as fun and a great alternative, especially in a country as big as the U.S.
**This article contains affiliate links, and we will be compensated for any purchase made by clicking on them. Thank you for supporting Miss Millennia Magazine!**
In the middle of the week, my friends and I decided to go on a weekend road trip from Pittsburgh. Why Pittsburgh? Well first, we all needed a mini vacation. Second, we all had been planning on a USA road trip for the longest, but could never have coinciding schedules, and third, one of our closest friends Kara moved to Pittsburgh a year earlier
and was permanently living and working there. She also had an empty apartment for all of us to stay in, thanks to her grandfather owning the home — it was spacious and gorgeous too.
Our stay in Pittsburgh would be about three days. We left on a late Sunday night, braving the disgusting rainy weather. The drive from New York City to Pittsburgh was just a little over six hours. This East Coast road trip from NYC was new for me. Although we are driving within the speed limit, we got there earlier than expected because we didn't need to make a lot of rest stops. We arrived in the City of Bridges by early Monday morning and got to our destination several minutes after.
There were lots to see and enjoy, but did I mention how tired we were? Tiredness is one of the many downsides of long road trips (unless you're on the run). But I was very excited to see a lot of places. The blue ridge parkway, the national forests, the blue ridge mountains, and the great smoky mountains national park. We got to Kara's house and landed face first into the nearest mattress. But we couldn't nap for long. This weekend getaway really excites me.
We were then given an extensive tour of her neighborhood, which could either be called East Liberty or Shadyside, depending on which block you're on. We spent the night talking, laughing, reminiscing and drinking to a marathon of classic 80s films at her place.
Later that night we had dinner at a place called Wai Wai; a Chinese takeout spot, that reminded me of something I could find in the hipster-friendly areas of Brooklyn. If you've ever eaten at a Chinese takeout, then you know about those restaurants that give three shrimps in an order of shrimp broccoli? Well not here. I had more shrimp than I could handle. Fine quality food, but pretty pricey though.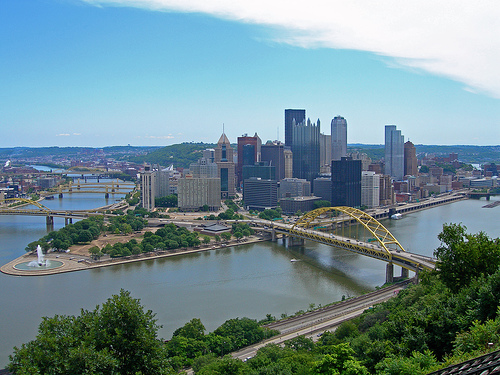 The next day, Tuesday, was bright and the weather was nice despite being a bit chilly. We finally had time to explore more parts of the city. Downtown was my favorite. Being from a big city, I liked the somewhat crowded streets, big buildings, shops, ease of transportation, and an abundance of things to see. But somehow we ended up shopping and spending most of our time at the Macy's not far from where we were.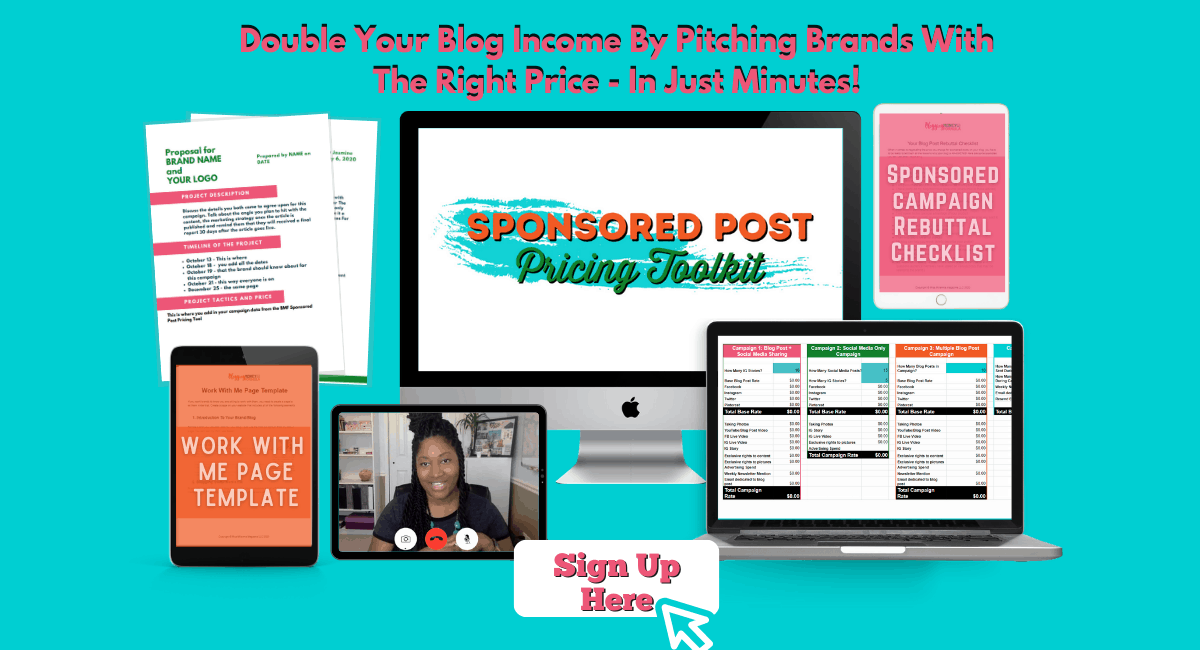 One thing I couldn't help but notice was the constant advertisement of UPMC. What was this? I later found out it stood for University of Pittsburgh Medical Center. I couldn't help but mention this, because this acronym was so rampant throughout parts of the city I visited. I found it kind of suffocating.
After we got sick of eating fast food, Kara took us to an Indian restaurant called Taste of India. A nice cozy spot across from this humongous colorful children's hospital. The tikka masala I ordered was amazing and plentiful. I had my most satisfying meal in Pittsburgh here.
Some Culture Shock
It's inevitable for a traveler to not compare their traveled location to a place they're more familiar with. It's unfair sometimes, but these are a few things:
New York City is the city that never sleeps. So when one of my friends and I took a stroll on Baum Blvd in the Shadyside area looking for a place to eat past 10 pm, we were out of luck. We didn't care what was open, we just wanted to eat. But even fast food was hard to find, as the local KFC and Boston Market was closed. The only thing open was a Papa Johns (which I'm boycotting). We had to settle for this horrible takeout restaurant that delivered, which name I can't even remember. And it started to snow just a few minutes after. Next time we'll just take the car and drive into downtown.
The streets are clean. Way cleaner than NYC, especially the more populated areas like Downtown and Oakland.
Flashing yellow lights – You'll hardly find flashing yellow lights past a certain time in NYC unless it's a very slow traffic area. Especially not on a main commercial street. On our way back home, we drove on the far eastern part of Liberty Ave looking for a convenience store, and we were met with flashing yellow lights the entire way. Pretty awesome; and it beats waiting at a red light every three minutes.
Thank goodness we had a car, cause there's no such thing as taxi hailing over here and I rarely saw taxis. I knew this before I came because the first time I came to Pittsburgh was by bus, and the taxi was my only and preferred way of traveling. It was a pain to have to call every time you needed one.
After just two days I was already kind of homesick, and one of my friends was scared the expected snow would either trap us or make our trip back home difficult. We left Pittsburgh at 1 am Wednesday morning. The way back is usually supposed to be a shorter route, but it took us about 10 hours to finally arrive in New York. We literally stopped at every two rest stops, and the thick snowflakes prevented us from drifting the road like we normally would.
Pittsburgh was fun, but I wish I could've explored more. We spent most of the time catching up with our friend Kara and taking tips on how she adjusted so easily to life in a smaller city. We haven't been able to explore the key west side. At times it seemed like a nice mid-sized city, and there were times it just felt like a college town. I'll be back again. Next time, it will be longer and hopefully, I'll remember to bring my own camera too.