Aquaphor vs. Cetaphil: Which Face Wash Is Better?
This post may contain affiliate links. Which means if you make a purchase using these links I may recieve a commission at no extra charge to you. Thanks for support Miss Millennia Magazine! Read my full disclosure.
We live in a world suffering from severe pollution, which directly affects people's health in more ways than one. One of the most visible effects of living in such conditions is the damage to our skin. Increasing skin concerns are depriving us of healthy skin and making skincare more and more vital.
With so many skincare products on the market, choosing products that can resolve your concerns can become difficult. However, some skincare brands, like Cetaphil and Aquaphor, suit all skin types. These brands are known for their superior performance and suitability for everyday use.
Why Aquaphor and Cetaphil are Best For Sensitive Skin
Aquaphor and Cetaphil are the leading skin care product brands with a vast range of products to suit various skin types. Whether you have dry skin, sensitive skin, eczema-prone skin, oily skin, or combination skin, cleansers and moisturizers from these brands can help protect your skin.
These are particularly in demand for sensitive skin because Cetaphil's gentle cleanser and Aquaphor's daily moisturizer are not heavy on the skin. They gently clean and moisturize the skin without causing it to break out. They protect the skin's natural barrier from excessively drying out, making these products popular daily. 
In addition to being fantastic skin protection products for sensitive skin, facial cleansers and moisturizers from Aquaphor and Cetaphil are also great for dry skin and oily skin types. Moisturizers like the Cetaphil moisturizing cream and the Aquaphor healing ointment are beautiful products for your entire body.
The main difference between products from these brands comes from the key ingredients and active ingredients they use. This also makes it vital for consumers to check the ingredient lists and ensure they buy products suitable for their skin. There are many pros and cons for these products, and it finally boils down to the personal preference of the consumer to choose which is the best option among the two for their skin. What works for one person may not work for another.
Aquaphor Pros
Aquaphor is currently a dermatologist's favorite brand for skincare for several reasons. The brand's reputation for delivering promising and proven results tops this list. This Petrolatum-based ointment works wonders for the skin. 
Today, any board-certified dermatologist is highly likely to recommend using Aquaphor healing ointment as a go-to facial moisturizer for its many benefits. Some of the top advantages of this product and other Aquaphor products include the following:
Aquaphor's petroleum jelly content is highly effective for treating dry or irritated skin conditions. The moisture-rich properties of the ointment are beneficial for treating minor cuts. 
The Aquaphor original healing cream is free from parabens, preservatives, and fragrances. In short, the product is free from unnecessary chemicals that irritate the skin and cause rashes to those with sensitive skin. 
Aquaphor is thinner in composition and consistency compared to other popular options like Vaseline. This makes the product light on the skin and, thereby, a better choice for those who do not like heavy products. The thinner consistency ensures no greasy residue, making it perfect for daily application. 
Versatility: The Aquaphor healing ointment serves as an all-in-one cream. It can be used as a face cream, lip balm, cuticle softener, and skin protection. It is an excellent cream for moisturization, aiding the healing process for specific skin issues like cuts, scars, cracked skin, windburn, chafing, burns, eczema flare-ups, skin irritation, loss of moisture, and more. 
The Aquaphor cream can also be highly beneficial for healing atopic dermatitis. This common skin condition presents itself as inflammation and redness caused by skin irritation or allergic reactions.
The contents of Aquaphor include ingredients like glycerin, panthenol, bisabolol, mineral oil, and other skin protection components that help protect the skin during the winter months. These ingredients protect the skin barrier from the harsh drying effects of cold weather. 
Aquaphor Cons
While Aquaphor comes with a bundle of benefits, there are also a few cons that the products come with. In general, the cons are not universally applicable, and the performance and occurrence of issues depend upon the kind of skin you have. Some of the main drawbacks of the Aquaphor Healing ointment advanced therapy include the following: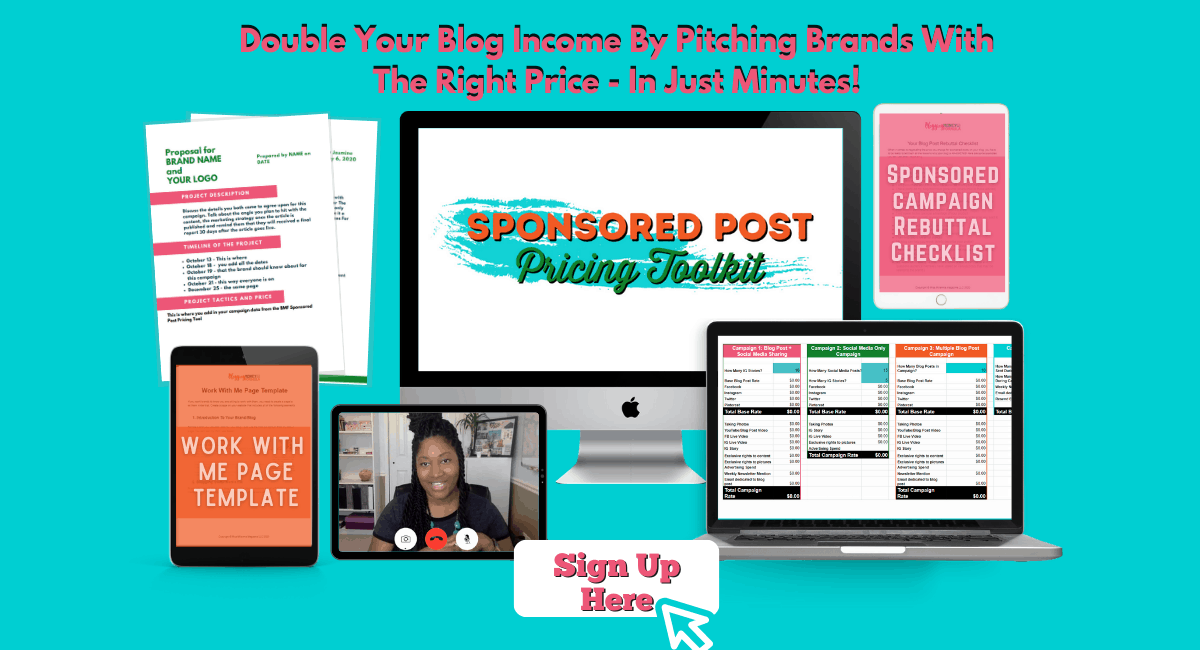 Among the several components that make this cream a great choice, one main ingredient is the Lanolin alcohol. While, in general, it is very beneficial for treating dry skin, it can present as an adverse side effect for those with a sensitive type of skin. If you observe signs of skin sensitivity, it is best not to use these products or stop immediately.
Compared to another popular brand Eucerin, which is also owned by the same parent company, Aquaphor is much greasy and heavy. Eucerin lotion is made from emoluments, a complex mix of water and essential oils, which are much more hydrating while being lighter to feel. In the Aquaphor vs. Eucerin battle, you must consider your unique needs in addition to the purpose of use.
Aquaphor's thick consistency and makeup as an occlusive moisturizer may be viewed as a pro by some and as a con by others. These moisturizers do not get absorbed into the skin easily, which means that they sit on the skin, forming an actual barrier on the skin, preventing water loss from skin cells or moisture loss from the surface of the skin. While it is beneficial for preserving moisturization, the lack of absorption can make the skin feel heavy, thereby becoming a con for certain individuals.
If you choose the Aquaphor ointment, include this as the last step of your skincare routine. This will allow the moisturizer to leverage its occlusive properties and save the skin from damage.
Cetaphil Pros
Cetaphil is one of the most prominent brands of face wash and other skin care range of products. The face wash in particular is very popular among people of all ages for its gentle cleansing properties and protects your skin against the five common signs of skin sensitivity. In addition to its gentle nature, the potent use of ingredients is what makes this face wash so effective for all skin types, further lending to its popularity.
Composed of active skin benefiting ingredients like Niacinamide or Vitamin B3, Vitamin B5 or Panthenol, and hydrating glycerin along with sodium benzoate, the Cetaphil face wash is an excellent choice. The most significant among all its benefits are the following pros:
Cetaphil's products are known for being gentle on the skin. They are paraben-free, hypoallergenic, free from fragrances, and do not clog pores. Complete with essential ceramides, these products cleanse your skin gently without ripping out the skin's natural moisture. The Cetaphil face washes gently exfoliate dirt, pollution, and excess oil from your skin without affecting its pH balance. 
Variety of Options: Cetaphil offers a wide range of facial cleansers. Ranging from gentle cleansers, daily cleansers, and foaming cleansers to its Gentle clear acne clarifying range, Cetaphil has a lot to offer. The gentle clear acne clarifying range contains 2% salicylic acid, which enhances the potency of the cleanser, making it a good option for those with skin prone to break-outs. 
Cetaphil also offers an expansive range of other skincare products, like the deep hydration daily glow moisturizer, which can be paired with the face cleanser for a perfectly balanced skincare routine. The daily moisturizer is rich with shea butter, citric acid, hyaluronic acid, niacinamide, and vitamin E, which help restore the skin's moisture balance.  
As a gentle skincare brand, Cetaphil is also very popular for its range of baby products. Cetaphil has an entire range of baby skincare products, from body washes to moisturizing lotions. These products stand out because they are rich in sweet almond oil, adding an extra moisturization layer. 
The Cetaphil baby daily lotion, for example, nourishes your baby's skin thoroughly and by virtue of being free from parabens, mineral oils, fragrances, and colors, is safe for use. They are also hypoallergenic which makes it a good choice for babies.
Cetaphil products are dermatologically tested and are safe for use by all.
Cetaphil face wash can work like magic for acne-prone skin and eczema. 94% of users have noted a drastic change in the quality of their skin and liberty from conditions like eczema. 
Cetaphil Cons
While a lot of people consider Cetaphil face wash as the holy grail, it is not a product free from drawbacks. While a lot of people are ardent devotees who only use Cetaphil, the product may not be for everyone. If it was, the brand would not spend so many resources coming up with such a variety of products.
If you are going to use Cetaphil cleansers for the first time, there are the following few cons to consider as well.
Cetaphil may come with a little extra cost than other facial cleansers on the market, which are made using similar ingredients and offer similar results. Whether the higher price tag is worth it or a simple leveraging maneuver for the brand image is a topic of varied opinions based on individual experiences. 
Your skin type is the most important point to consider when purchasing any skin care product. This is because many users have found Cetaphil more drying than other brands. As such, those who have dehydrated skin can find this face wash unsuitable. Those with combination skin, acne-prone skin, and oily skin types will find this more effective. 
Since this face wash can cause the skin to dry, it may not be suitable for the winter season or for use by people who live in places that experience long and harsh winters.
Low Shelf Life: Cetaphil face wash has a shallow shelf life. So, do not buy it in bulk or in advance, and always confirm the product's expiry date. The product's shelf life is merely one year, which drops to six months when opened. Look at the information section the next time you purchase the product. 
Which Face Wash is Better?
While Aquaphor does not offer a face wash or facial cleanser, its wide range of fragrance-free products, particularly creams, can be paired with the Cetaphil face wash. While Cetaphil also has a wide range of products, including the Cetaphil cream, baby lotion, sunscreens, body lotion, and more, the face wash is the most widely used product. 
Both of these popular brands have their own strengths and weaknesses, making it vital to choose individual products carefully. For example, if you suffer from dehydrated skin, pair the Cetaphil face wash with the Aquaphor gentle ointment, which will lock in the moisture and prevent the skin from losing its inherent moisture and oils. 
If you find the Aquaphor ointment unsuitable for your skin type or adversely affecting your eczema, you can try out the Cetaphil eczema soothing moisturizer. This is a specialized product that contains ingredients like colloidal oatmeal as well as ceramide np as the most prominent elements. 
This ingredient is proven highly effective in combating eczema, itchy skin, and other similar adverse conditions impacting the skin. A thin layer of this lightweight lotion can make a difference in just 2 hours. Studies have shown that 84% of people have found this cream to treat eczema. 
In short, if you wonder which product is better or which brand is better, there is no one right answer to this question. Some people can find aquaphor beneficial while others may find cetaphil the better option. In addition to the kind of skin you have, external conditions like the weather in your region, pollution level, and your lifestyle can all dictate which product performs better for you.  
Conclusion
When it comes to choosing the best products for your skin, you need to consider the main ingredients that are being used in the product. Ultimately, the individual ingredients make a product good or bad for consumers. Reading the list of ingredients most significantly is vital to avoid any harmful reactions or allergies. Secondly, if you are suffering from or have a tendency to get afflicted with conditions like eczema or are prone to acne, it is essential to consult a dermatologist before trying new products. 
With so many brands selling competing products, it comes down to which products suit your skin type. Ensure you consider it and consult a professional instead of experimenting to ensure your skin remains healthy.