Asthma can be a debilitating respiratory disorder. Although not contagious, people with asthma may have difficulties functioning in daily life due to lack of oxygen supply in the body. As a result, people with asthma may often feel tired, lethargic, and even be at risk of more serious conditions. 

What causes asthma? According to many pulmonary experts, asthma is both an internal and external issue. Some people are more prone to allergies and asthma attacks compared to others. The most common cause of asthma are: 
Genetics – asthma can be inherited from a bloodline such as immediate or extended family. Children who have asthma more likely have relatives who also suffered from the same condition or other allergic problems.

Extreme physical activity – people with asthma have a lower quality of respiration relative to their peers. This is due to the continuous dilation of the bronchial tubes during an attack. Therefore, extreme exercise may cause more problems for an asthmatic person.

Pollutants – people who have asthma attacks can be prone to triggers. Triggers can vary from person to people, such as pollen, smoke, and even certain types of beverages.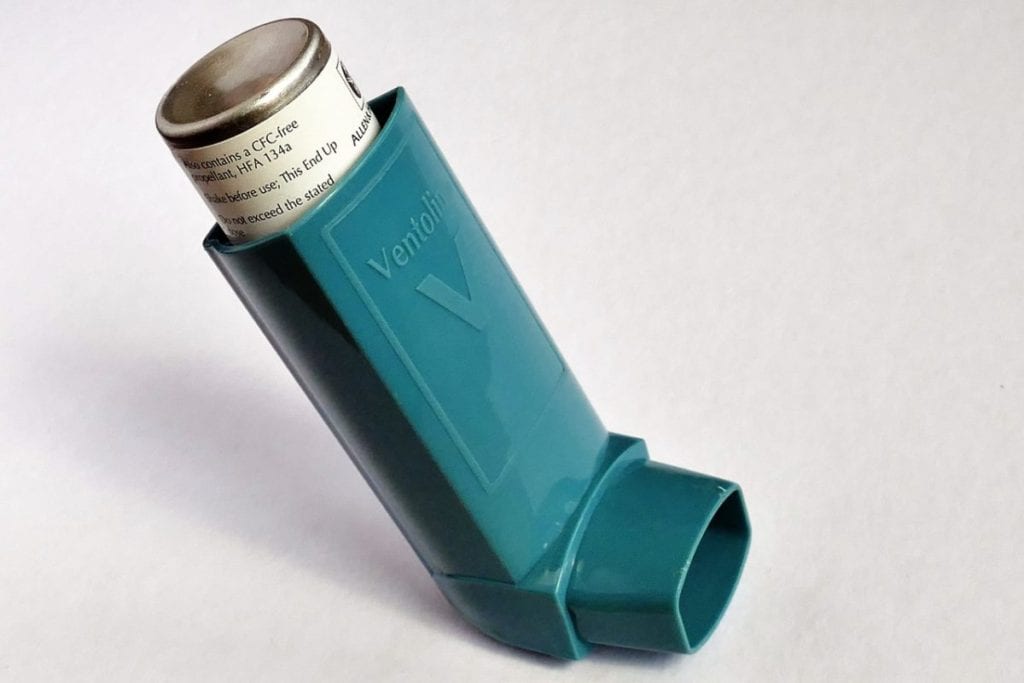 Signs of an asthma attack
If you or your child have not been diagnosed with asthma, but you suspect that the condition exists, you might want to look into these common signs: 
Difficulty breathing when exposed to irritants – the first sign of asthma is difficulty breathing. When exposed to specific irritants you or your child may present faster breathing rates or a feeling of a tight chest.

Wheezing sounds

 – due to the constriction of the bronchial tubes, it is possible to hear a wheezing sound during breathing.

Expectoration of mucus – some people living with asthma produce extra mucus in the lungs. You might notice that you expel a thick form of mucus.

As you understand these signs, here are 5 best asthma treatments that are safe and effective. 
5 Asthma Treatments That Won't Hinder Your Independence
1. Making use of inhalers
Inhalers, otherwise known as bronchodilators, are usually carried by people with asthma to give a quick fix during an asthma attack. Some people with asthma need a mobile treatment to help them reduce their symptoms, and having an inhaler is the best way to do it. The most common ones are corticosteroids that help soothe the airways in the lungs. Additionally, there is a specific product called Flovent, which can be prescribed by doctors. You can purchase Flovent easily for a lower price if you get a Flovent HFA coupon on websites such as SingleCare. You can make use of your Flovent HFA coupon for a large discount at participating pharmacies near you. 
2. Taking oral medications
Some people with asthma may not have constant constriction of the lungs but may experience coughing and difficulty expelling phlegm. A person may take oral medications such as salbutamol to help in expelling the phlegm through coughing. As this type of asthma treatment encourages continuous coughing, people who take this may experience relief from the reduced blockage of the lungs. 
3. Making use of nebulizers
Although not as mobile as other treatments, nebulizers are used by younger children who cannot operate inhalers themselves. Medications have their form of corticosteroids that are placed inside the nebulizer mask as air continuously flows. The patient is asked to inhale the air that flows from the nebulizer. This treatment is commonly done around 3-4 times a day, depending on the advice of the doctor. 

4. Inhaling hot steam
Steam is an excellent remedy for people who are suffering from asthma attacks. Steam is a known bronchodilator. To relieve yourself from a tight chest, prepare a small tub filled with hot water. The heat of the steam penetrates the lungs and helps relieve feelings of tightness and constricted bronchial tubes. 
5. Allergy medications
Some people develop asthma when exposed to certain irritants. As a result, an attack occurs during exposure. You can prevent having an asthma attack by using anti-allergy medications. Before using this type of treatment, you need first to confirm if you are indeed allergic to the possible irritants. There are tests that an allergologist can to do help people with asthma identify various triggers. Avoid inhalation, ingestion, or even skin exposure to triggers if you are suffering from severe asthma attacks. 
Why it Matters
For some, asthma attacks are a mild inconvenience that can be brushed off before continuing with their day. For many others, however, an asthma attack can be a frightening and potentially life-threatening surprise. Simple steps like avoiding triggers and carrying an inhaler at all times can go a long way toward mitigating risks. Many families even appoint "accountability buddies" to make sure someone suffering from asthma is always prepared. For those affected and their families, knowing how to be prepared ahead of time may very well save a life.
About Mark Alvarado:
Mark Alvarado prepared this post for individuals who may suffer from asthma attacks. As a well-known writer, Mr. Alvarado has traveled the world, shared his experiences, and stuck through to his passion by being an author and teaching travelers to maximize their budgets.