3 Short Hairstyles for the Holidays
This post may contain affiliate links. Which means if you make a purchase using these links I may recieve a commission at no extra charge to you. Thanks for support Miss Millennia Magazine! Read my full disclosure.
I love short hair. I've had short hair since an (accidental) haircut in high school and though I've attempted to grow my hair out, I always get the itch to cut it as soon as it starts flirting with my shoulders. I just can't help it – I love having short hair as it just feels right. However, despite my love affair with my non-long locks, the one difficulty that I, and every other short-haired woman out there, have with short hair is dressing it up for a party, holiday or otherwise. I recently saw a post from one of the blogs I follow that focused on different hairstyles to rock for the holiday season and I was ready to take notes. My excitement quickly dissipated, however, when I scrolled through the pictures I realized that all of the girls had long hair. Now, my hair is a short bob that can't even be pulled into a ponytail, let alone a hair twist. So, I have decided to share a few of my favorite hairstyles that are perfectly party appropriate with hair ranging from a bob to a pixie for this holiday season.
1. Cute and Curly: Since my hair is naturally wavy/curly, this is usually my go-to for evens because it's the easiest for me to achieve. If you have a bob, use a large curling iron to get big round curls for your hair. Then, brush through them so they're not exactly perfect, tuck a piece behind your ear, and you're good to go. Have a crop or pixie? Use a smaller curling iron or curling cream to get your locks to wave around your face and run your fingers through it to achieve a lovely little tousled look a la Audrey Tautou (the Gamine queen). Earrings are an important accessory for those of us with short hair because they'll add extra glam. Feel free to go a little chunky with your ear-candy for the soiree season. Check out this article on the types of earrings to make sure you select the perfect ones for you.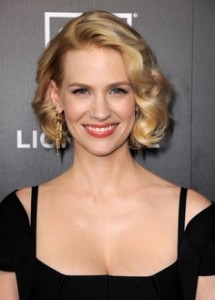 2. Sexy and Sleek: Whether you have a bob or a pixie, you can never go wrong with a sleek look. Use a straightening iron (if you don't have straight hair already) and some pomade for a pixie or anti-frizz serum for a bob in order to achieve a smooth and sleek look for the holidays. Just as with the curled bob above, if you have a sleek bob, push some hair behind your hears to show of your earrings and/or to frame your lovely face. If you have a pixie, go dramatic with the eye-makeup or wear a bold lip to pull your look together.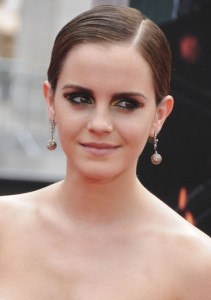 3. Up and Away: Just because you have short hair doesn't mean you can't have a lovely up-do under your sleeve. Personally, I pull my hair back like I'm going to tie it into a low ponytail, at the nape of my neck, and fasten my hair using bobby pins nearly the same color of my hair to make it seem like my hair is in some kind of twist. If you have short hair, use a blow-dryer and an appropriately sized rolling brush to dry hair away from the face. Then, use pomade to keep the hair up and secure with a sparkly headband or ribbon. Have longer bangs with either cut? After pulling your hair back, create a pompadour with the hair on top of your head or bangs by blow-drying the hair with a rolling brush. Push the hair atop your head slightly forward until you achieve a bump and secure the pressure spot with bobby pins. As always, use flashy earrings or make-up to polish off your holiday look.
So, there you have it – three easy ways to achieve a party-perfect holiday look even with short hair. I'm sure there are tons of variations of each of these looks and you can certainly mix and match, depending on your hair length. In the end, it's all about having fun with your hair, embracing your short locks, and keeping your look classy.