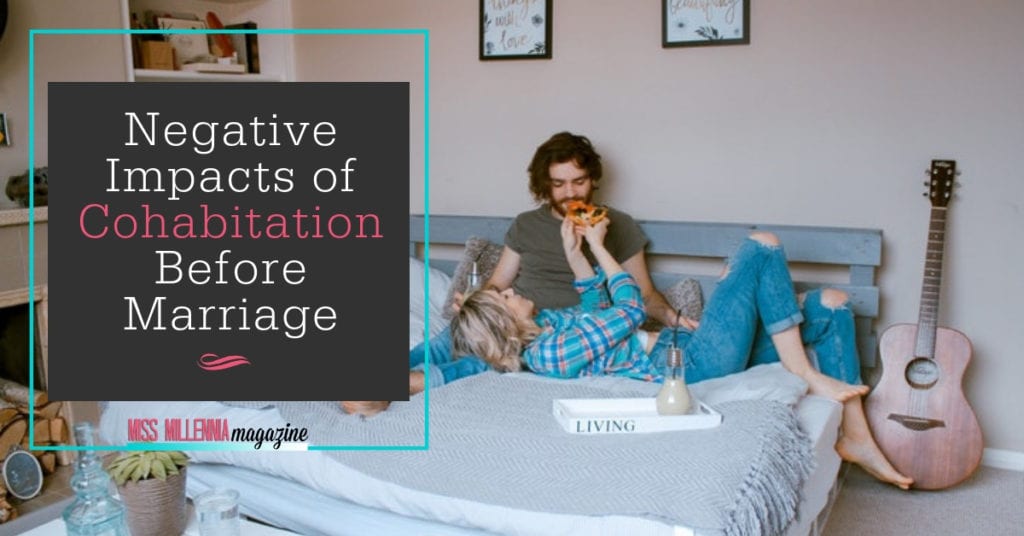 Zach Prescott wasn't expecting to have a child at 18 years old, but research suggests that 45% of all pregnancies in the United States are unintended, according to the Guttmacher Institute. Prescott, who is now 23 and works in Syracuse, IN, was living with his girlfriend when they had their son. He was not shy when asked about his situation, and he shared that although the young adult couple is no longer together, they were cohabiting long term at the time.
Similar to Prescott, 58% of women ages 19 to 44 had lived with an opposite-sex unmarried partner in 2006-2008, up from 33% among a comparable group in 1987, according to a study from the Pew Research Center.
More couples are cohabiting today, but that doesn't mean it has gotten easier since 1987 nor have the level of commitment risen. Obviously, there are both pros and cons. Cohabiting couples have to rely on each other for all the responsibilities of caring for a house, while maintaining their relationship and school or work responsibilities. "I feel that it gives the two parties a false sense of security," according to Mollie Kamen, licensed clinical social worker in Long Branch, NJ. However, other experts believe it could be beneficial. "It can be a positive experience that leads to marriage or a negative one that ends the relationship," according to Nora Roan, psychiatric advanced practice nurse in New Jersey. Although some couples have very positive experiences with premarital cohabitation and do become closer, here are three negative impacts of cohabiting before marriage and answering the question of does cohabitation lead to divorce?
1. Affects Future Commitment
Cohabiting couples who decide to live together often see themselves getting married one day. In fact, "among Americans who have ever lived with an unmarried partner, nearly two-thirds (64 percent) say they thought about it as a step toward marriage," according to the Pew Research Center. However, although there is an increase in cohabitation, there is a decrease in marriage among Millennials. In 1960, 68% of all twenty-somethings were married. In 2008, just 26% were, according to the Pew Research Center, often referred to as the cohabitation effect. What does this all mean?
Basically, Millennials have been getting comfortable with cohabiting, but they have been pushing off further commitment. "It's a means to postpone commitment and you are on a never-ending audition. By pigeonholing one's self to cohabiting with a boyfriend or girlfriend, it limits their ability to go out and meet other people. You are giving up your freedoms, both personally, emotionally and financially…The vows are I do–not maybe I'll do," according to Kamen.
Even many young couples agree that they will probably get married one day, but they are happy with just living together. "We [she and her boyfriend] do eventually plan on getting married but it is not a high priority for us right now," said Megan Glaub, American University (AU) law student. However, fellow AU law student Nick Doyle disagrees, and believes that moving in with his girlfriend Kristen has "solidified the idea of marrying her." "I am very happy, and I can't wait to have a future with her," according to Doyle. Communication is the key to future commitment, and talking to a partner before moving in together may help resolve this issue.
2. Increased Risk of Unplanned Pregnancy
When a couple lives together, there is more time to spend in the bedroom that they own together, which could be one of the pros and a con of cohabitation of unmarried couples.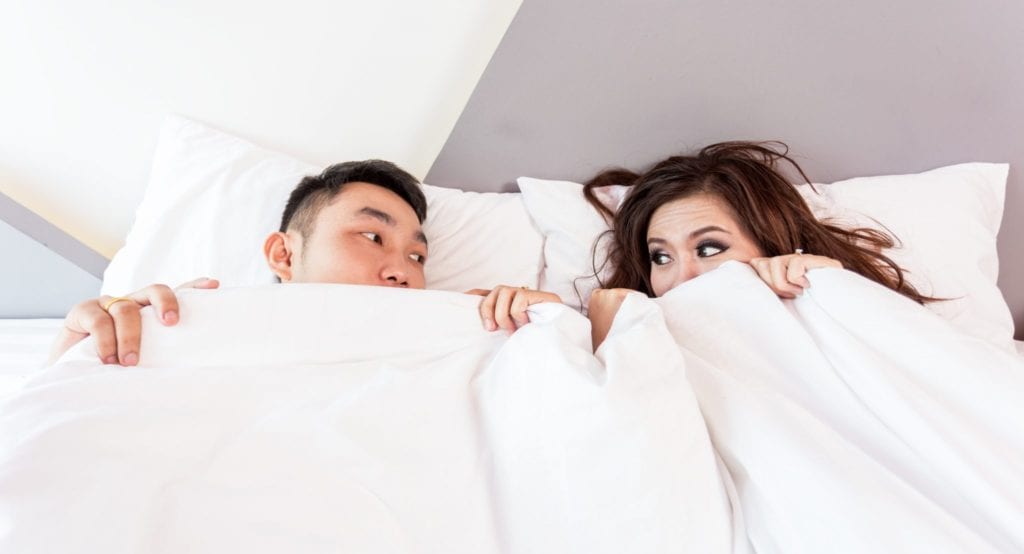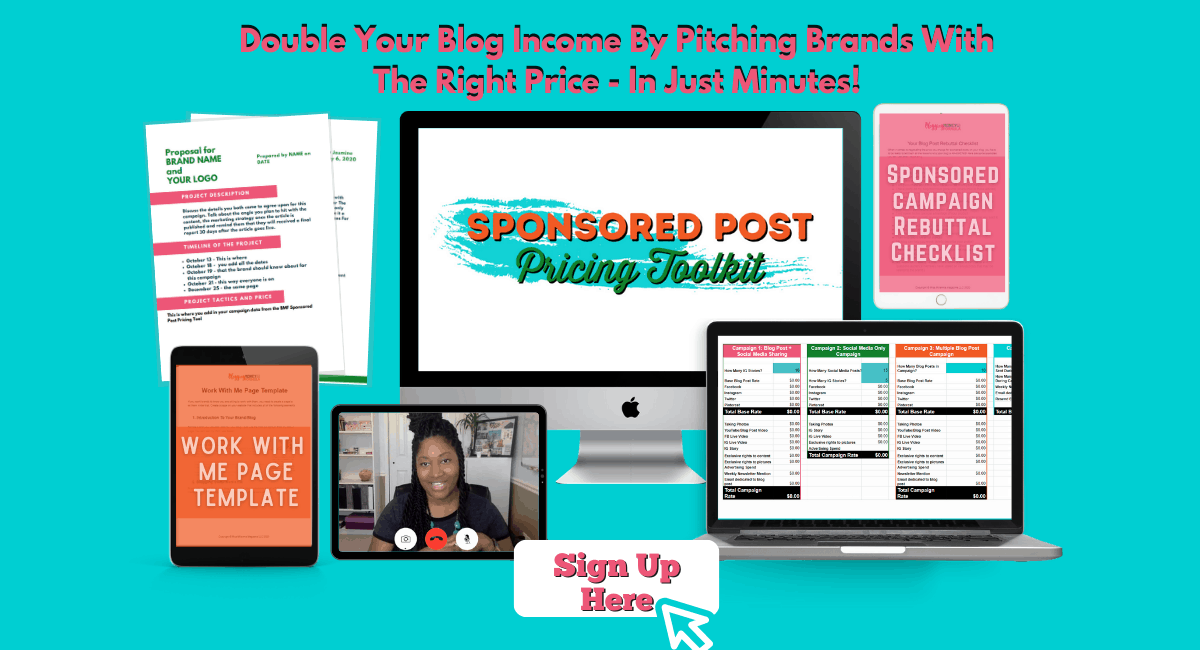 In fact, 20% of men and women cohabiting for the first time became pregnant and had a baby within one year of moving in with each other, according to a 2013 study from the Centers for Disease Control and Prevention (CDC), a major negative effect of cohabitation. Similar to Prescott, Brian Brikowski, former pro football player, is now a dad taking care of his young son.
It was definitely "an unplanned, unexpected pregnancy," according to Brikowski. Although he does not regret the birth of his child, he does have this advice for couples: "The challenges of a relationship are magnified tenfold when there is a pregnancy and child compared to married couples. It has been extremely difficult to manage a relationship and learn how to become a parent. I would advise learning as much as one could about their partner before considering children or getting riskier in the bedroom," according to Brikowski.
However, unplanned pregnancies can possibly be avoided with proper use of birth control, knowledge and strong communication. "I think living together can increase the likelihood of premarital sex. Although, if the couple has open communication regarding their expectations, unplanned pregnancy can be avoided," according to Jennifer Scaltrito, director of social services at Barnabas Health Behavioral Health Center in Toms River, NJ. Although there is an increased risk of unplanned pregnancy for couples cohabiting before marriage, there are other contributing factors, which can be avoided with the right knowledge and care leaving many to question if this is actually a negative of cohabitation at all.
3. Increased Fights
A third reason why some find cohabitation to be bad is that young couples who live together in college have the added pressure of classes, partying and expectation for sexual activity. Fights that may not happen otherwise (about laundry, dishes, cleaning, etc.) are more likely to happen when faced with these responsibilities of living together, known as a selection effect of cohabitation. "Women in cohabiting relationships are about nine times more likely to be killed by their partner than are women in marital relationships," according to the American College of Pediatricians. These factors could contribute to increased conflict, but "violence, fighting and abuse are common in marriages as well," according to Roan, often leading to higher divorce rates.
Scaltrito does not think there is an increased risk of violence from cohabitating before marriage, but she does think that when couples first move in together, it could be challenging, and that might lead to increased conflict. "We argue about dumb stuff, but the rule is we always come home to bed at the end of the night. And it's a rule we haven't broken yet," according to Doyle. Couples who work together to solve their conflicts will have a better chance of finding a healthy solution.
Although cohabitation seems like a great idea or a test before marriage, there can be many negative impacts to consider. "Cohabitation before marriage is an individual choice and it will vary from individual to individual. I think they need to discuss what the reasoning is behind why they want live together before marriage, what they hope to gain from it and the ultimate goal of the step," according to Scaltrito. Some may even consider cohabitation better than marriage!
The effect that cohabitation can have on marriage can make or break it because the couple could already have an idea of what life will look like after vows are exchanged.
Cohabiting is not always positive, but there are ways to help decrease the negative impacts. "Living together is not all rainbows and flowers. We are really good about vocalizing what we like/what bothers us, and actively work to communicate about emotional and general needs," according to Glaub. Healthy communication is a tool that can help with all three of these cohabitation negative effects, but only if the couple is willing to find a way to make it work.