7 Simple Ways To Make Your Wedding More Affordable
This post may contain affiliate links. Which means if you make a purchase using these links I may recieve a commission at no extra charge to you. Thanks for support Miss Millennia Magazine! Read my full disclosure.
Wedding expenses can get out of control before you even realize it. There are so many random little things that pop up, which can majorly set back your budget once they all add up. And frankly, that sucks!
Of course, you want to have the wedding day of your dreams, but going into debt or stressing over finances, as a result, isn't very dreamy at all. As a bride, you deserve to truly enjoy the best day of your life, not have financial woes swimming around in the back of your head.
But guess what? It doesn't have to be that way!
Whether you are planning a wedding on a small budget or money is no object, you absolutely can create the wedding you have always imagined without breaking the bank. It's as simple as being a smart shopper and planner!
With a few strategic wedding shopping hacks and making a few aspects of your big day a bit out of the ordinary, your wedding can be extraordinary for next to nothing!
Keep reading for my top seven tips on how to make your wedding more affordable without making sacrifices.
1. DIY Everything You Can (Realistically)
The most obvious way to make your wedding more affordable is to get crafty. Replacing expensive store-bought items with DIY versions not only slashes the cost but also allows you to add a more personal, unique touch to your wedding. Head to the craft store to find inspiration for decorations, invitations, centerpieces, and more.
But don't drive yourself crazy! Breaking down into tears as you slather glitter onto centerpieces is not what a budget wedding should be about. Realistically think about what you and your resources (read: family and friends) can DIY, then leave the rest to the experts.
Honestly, if you have too many projects to complete, the stress, supplies, and time you put into them will end up costing you more than just hiring or buying someone would have. Be honest with yourself!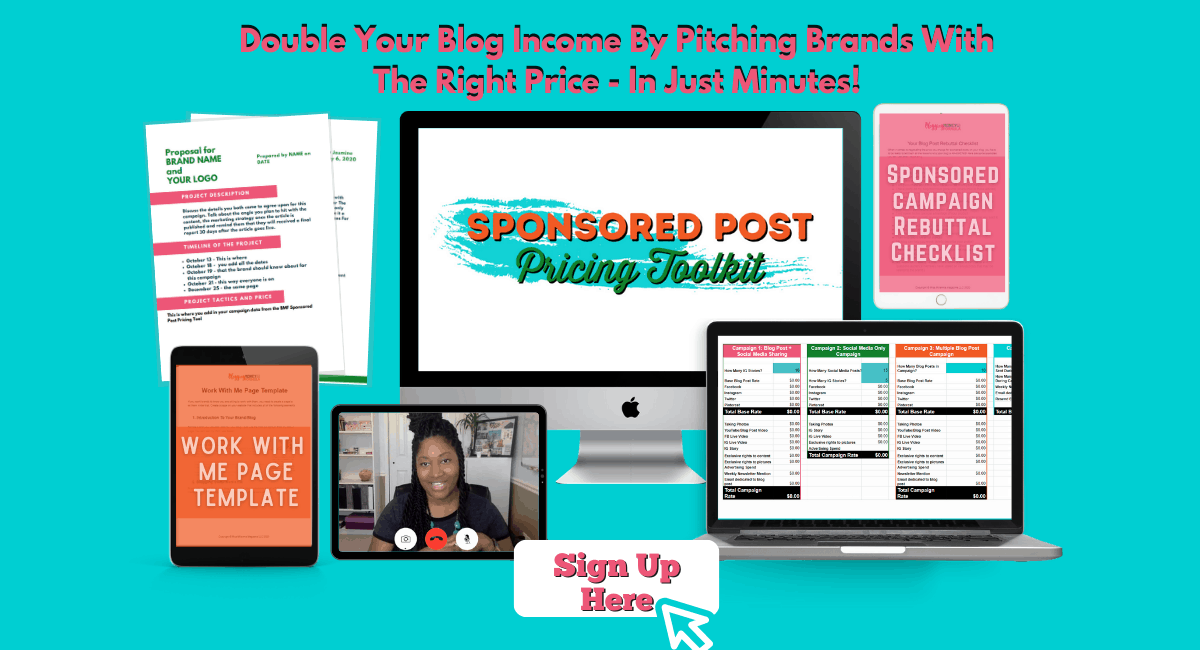 For some easy and relatively cheap wedding DIYs that will make your wedding more affordable, check out the video below.
2. Get Cash Back
One awesome way to make your wedding more affordable is to get money back on your purchases. That's right, you buy stuff you want, then get a refund for part of it later. Think of it as a coupon with more delayed gratification.
While there are quite a few cash-back apps and websites these days, Rakuten is one of the best and easiest to use. Just sign in to your Rakuten account, then shop online at your favorite stores. They work with top-notch retailers so you get real deals on the stuff you actually want.
But how can you use this for your wedding?
Simple! Think of things you need to buy for the big day but don't need to try on. Then, shop online and get your cashback on the stuff you were going to buy anyway! Think booking your honeymoon through Momondo, grabbing some new makeup from Glambot, or your DIY supplies from Michael's. This makes shopping easier and more convenient and makes your wedding more affordable with practically no effort.
Rakuten then sends you a check in the mail with your cashback earnings every three months. That is an awesome surprise after you've been draining your bank account with wedding expenses!
I love this service because you get actual money back to spend on whatever you want, not random gift cards or points you can only use towards certain things. Planning a frugal wedding has never been easier!
Sign up for your Rakuten account here and get $10 with your first purchase!
3. Shop For Secondhand Items
Before you wrinkle your nose, hear me out. Most people use their wedding items for exactly one day, their wedding day, and then shove them into the back of a closet, only to be tossed out later. So if you get secondhand items, they are extremely gently used. No one will even know!
There are tons of resources you can use to find new-to-you wedding stuff for next to nothing. Any resale or vintage site will have a wide selection of cool items you can use for your wedding, from dresses to decorations to accessories. Garage sales, antique stores, and vintage retailers are also majorly untapped treasure troves for unique wedding stuff.
For shopping on the go, try a marketplace app. There are tons to choose from and you can even resell your own stuff through them after your big day!
4. Avoid Peak Wedding Times
If you want to make your wedding more affordable, you can start with setting the date. While a dreamy outdoor summer wedding is always beautiful, everyone else thinks so too. That's why they call it wedding season! With so much demand for venues and vendors at that time of year, weddings from May to October always cost significantly more right out of the gate.
That's not all.
Most people schedule their weddings for Saturday night. This means no hangovers on a work day and an entire day to prepare before the big ceremony. But with that demand comes a heftier price tag. Instead, try a Friday, Sunday, or even a weekday before a holiday.
Vendors are dying to get some business on their off-days, so you'll get the same gorgeous wedding for thousands of dollars less. According to Bride Box, scheduling your wedding in January, March, April, and November gives you a wider selection of available vendors for a fraction of the price. Cheaper and you get your pick of popular vendors? Win!
If you just can't resist scheduling your big day during wedding season, use my trick to making your wedding more affordable. Plan a brunch reception! Venues are likely to have availability during the daytime and often knock a good amount off the bill because they can still schedule another wedding later that same day. Plus brunch food is way cheaper than dinner and a whole lot yummier! My guests enjoyed mimosas, quiche, French toast, and breakfast meats, which were all a hit. My hubby and I even got fancy donuts instead of a cake to keep with the morning theme.
5. Use Promo Codes
Even though online shopping is convenient and offers tons more options that brick-and-mortar stores, there is one big problem. Shipping costs. Sometimes they can be higher than the price of the item you bought! To offset this extra expense while still getting the stuff you want, promo codes are key.
Brides don't have time to sign up for a million email lists, then sort through them all to find good coupons for wedding stuff. Luckily, Rakuten gives you access to deals for all your favorite online stores in one place. Whether you're shopping for your shoes, new beauty products, bridesmaids' gifts, or last-minute emergency items, you can find it all on Rakuten. It's the easiest way to make your wedding more affordable without giving up anything!
The best part?
Rakuten automatically searches for promo codes for you to use whenever you shop online! No more scrolling through tons of coupon sites for codes that may or may not still work. They update their site every day to ensure you're getting the best and most current deals.
Check out Rakuten here and get $10 just for signing up!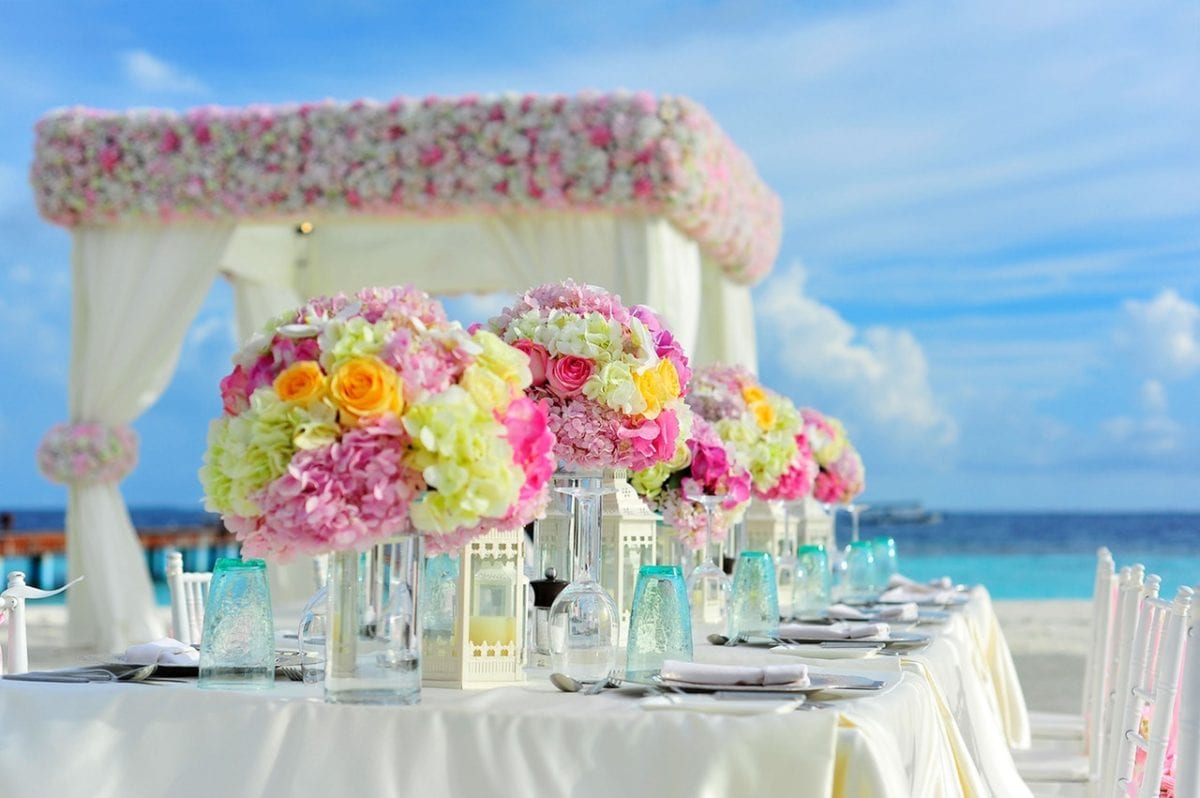 6. Book One Venue
Another easy way to make your wedding more affordable is to book one venue for both the ceremony and the reception. If you're super religious and want to get married in a church, this might not be the money-saving hack for you. But if you don't mind where you hold your wedding, booking a single venue can save on tons of expenses you might not even have thought about.
For instance, not having to move venues saves on transportation for the bridal party. You also only have to pay to decorate and rent one space. Not forcing guests to travel also moves the wedding along faster and reduces the risk of anyone getting lost on their way to the reception.
But don't think having one venue means you can't transform the space between the ceremony and reception! Take cocktail hour to have staff replace rows of seats with dining tables and a dance floor. Or do like I did and rent a venue that has two distinct spaces you can use for the price of one. My wedding restaurant had a little alcove for the ceremony right next to the reception room, so it was convenient for everyone and really cheap!
7. Don't Feel Tied To Wedding-Specific Vendors
Retailers and vendors love to get an extra buck out of you any way they can. That's just good business! But it can mean a few thousand more dollars than you wanted to spend. By tacking the word "wedding" onto their dresses, cakes, favors, and flowers, vendors can get tons more money for basically the same products you could find elsewhere.
Why does this matter?
Using wedding-specific vendors and products is the fastest way to NOT make your wedding more affordable. Quite the opposite! Instead, shop smarter and utilize retailers that are not targeted toward brides. Find a white dress at your favorite store instead of the bridal shop. Order a regular old cake (or another favorite dessert) from your local bakery. Give guests funky souvenirs that scream you instead of boring traditional favors that will end up in the trash. Hit up the grocery store or farmer's market for your flowers.
Expanding your horizons beyond the typical wedding retailers is such an easy way to make your wedding more affordable. Plus you can find more unique items that no one else will have at their wedding! My husband and I both got our outfits for the big day from department stores and our guests couldn't stop gushing about how great we looked.
Planning a wedding on a shoestring budget can feel like a bummer at first. You might think there is no way that you can achieve the big day of your Pinterest and TLC show dreams without having to live on ramen for a few months. But as you can see from my tips above, you can have it all! It just takes a bit of creative shopping and scheduling and bam! you have a gorgeous wedding at an affordable price.
And I'm willing to bet that no one will even notice (nor care) that you didn't spend your life savings on one celebration. Even if they do, it's your day and only you have to be happy with it. Budget brides unite! For even more tips on how I saved tons of money on my weddings, check out this post! Happy planning!
How did you make your wedding more affordable? Share your best tips with us in the comments below!