I've been blogging for eight years, but when people ask, I tell them I was only doing it seriously for the last six. The thing is, blogging does not have to be this upward struggle. Get the right mentors, and you are in business! However, working one-on-one can be expensive. For this reason, blog courses are the best and most affordable option when you want to learn something and quick, IMO.
There is a downside to this, because how do you know if the blogger who wrote the course knows what the heck they are talking about? There are so many blog courses out there now, and plenty of them are not worth your time.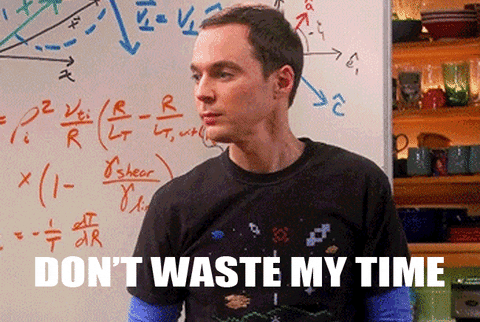 I've made the mistake of buying the wrong course—programs filled with stuff I already know or that teach information that is just plain wrong. I learned the hard way that you never buy a course without some proof that it will benefit you. When I am in my mastermind groups, I make a point to ask about what classes my peers are taking and what is working for them. Today I want to share my findings with you!
Not only are the courses I mention on this list are ones that I have personally taken myself, but they are also courses I only took after getting SEVERAL recommendations from other successful bloggers. That way, I can promise you don't have to worry about the quality of these opportunities. Without further ado, check out my blog course list below.
1. Genius Blogger's Toolkit

Let me just start by saying that when you are a blogger, excellent courses are an investment. And if you are strapped for cash, I find that the Genius Blogger's Toolkit is enough to set you up for blogging success for a low price. It is not just one blog course, it's several, and there are often bonuses such as free subscriptions, printables, worksheets, and PDFs.
This year's bundle includes 93 eCourses, eBooks, printable packs & workbooks, templates, stock photo packs, and membership sites and exclusive bonuses from Tailwind, Convertkit, and more! It's an overall value of $7359.28 for only $97! And there is a variety in the topics of each course from:
Affiliate Marketing – 5 products worth $222.99
Beyond blogging – 3 Products worth $384.97
Branding – 4 products worth $106.94
Tech & Support – 3 products worth $588.00
Creating & Selling Products – 6 products worth $695
Design – 4 products worth $228.00
Email Marketing – 7 products worth $481.95
Facebook & Twitter – 4 products worth $261.99
Finance & Legalese – 5 products worth $212.99
Get Started – 6 products worth $680.00
Instagram – 4 products worth $227.50
Monetization – 5 products worth $221.97
Pinterest – 7 Products worth $440.00
Podcasting & Vlogging – 5 Products worth $158.98
Productivity & Organization – 6 Products worth $257.00
SEO & traffic – 8 Products worth $787.99
If you are wondering if the content included is worth your time, know that they do offer a 30-day guarantee! So if you start going through your courses and realize that none of them will help you (Which is highly unlikely, I speak from experience here), you can expect to get a full refund.
Here is the catch about the Genius Blogger's Toolkit…
It only opens a few times a year and only for a few days! And currently, it is not on sale right now. However, you can still be put on the waitlist for when it opens up next time.
If you cannot tell, I am a total fangirl for this product because I have received so much value from it. I have learned so much, and it has helped me grow my site to where it is today. I typically purchase the bundles every year. It's such a great value at a low price, so I highly recommend it!
Join the waitlist for the next Genius Blogger's Toolkit here.
2. 30 Days Or Less To Freelance Writing Success
You may be wondering, what does freelance writing have to do with your blog? A Lot! One way that many people grow traffic to their blogs is through freelance writing. And it's also a great way to make money.
I love this course by Gina Horkey because not only is she to the point about how to get your freelance writing career off the ground, but she also gives you many resources to do so, including email templates!
I made the money back I spent on this course for her quicker than 30 days after buying this course.
Learn more about 30 Days or Less to Freelance Writing Success here.
3. Elite Blog Academy by Ruth Soukup
This course is the ultimate course if you want to make money with your blog. The creator, Ruth Soukup, is a 7-Figure blogger who shares all of her secrets in this course. She covers everything from building a great foundation to recruiting your blogging team.
There is so much great information in Elite Blog Academy that it is a great resource both for beginner bloggers and for bloggers who've been blogging for some time. If you want to learn more about this intense course, I recommend you read my article, The Truth About The Elite Blog Academy.
Here's the catch, however…
It is only open to accept new members once a year. But that does not mean you shouldn't join the waiting list today!
Sign up for the Elite Blog Academy waitlist here.
4. Making Sense of Affiliate Marketing by Michelle Schroeder-Gardner
Making Sense of Affiliate Marketing was the first affiliate course I took, and it helped me get in the right mindset for selling more on my blog. I think all bloggers have this initial aversion to selling. But after I took this course, I got it. Affiliate links can help your reader if they're relevant. Not to mention, affiliate marketing is a great way to make passive income.
If you are new to this, I think Michelle's course is the one to take first. I learned a lot about the different ways to promote affiliate links on your blog and make money from the same posts over and over again.
Learn more about Making Sense of Affiliate Marketing, here.
5. Affiliate Marketing For Bloggers by Tasha Agruso
If you are a blogger and you've talked to me about blogging in the last few months, I probably told you about Tasha's AMAZING Affiliate Marketing for Bloggers course. She recently came out with the master course that I am currently taking, and it has already increased my affiliate revenue.
While I have taken other affiliate marketing courses that were also great, Tash's style is all about quick and easy tips that you can implement today to start making more money with affiliates. I've learned a great deal from this course in ways to drive traffic to content, and the types of content get the most clicks.
I read Tasha's e-book when it came out initially, and that was helpful too! So I knew this course would be a no-brainer.
If you want to read more about Tasha's course, you can check it out here.
6. List Love by Jennifer Maker
Jennifer Maker, a very successful blogger,  wrote an e-book called
List Love: Introduction to List Building,
and she's giving it away FOR FREE. (She loves to give away free things—it's one of the secrets to her success!)
The List Love e-book
is a fun introduction to list building. She answers a lot of questions and explains why you need a mailing list, recommendations for great email service providers, real-life examples of specific ways she's built her list of over 24,000 subscribers, and an overview of her formula. Jennifer's included some information I can almost guarantee you've never thought of or heard of, so you don't want to miss this!
All of these blog courses deliver quality information. While some are free and others aren't, I can personally vouch that if you decide to spend the money, you will get a fantastic return on investment. Don't miss out on getting into the money-making fast lane with your blog!
Resources
30 Days or Less to Freelance Writing Success
Affiliate Marketing for Bloggers
Making Sense of Affiliate Marketing