As competition in the work place continues to increase, more and more working professionals are seeking a graduate education.  While an MBA is the first choice for most business professionals, there are many ways in which the process of searching for the right program and applying to the school can get confusing.  With a little bit of research (and perhaps some self-reflection), narrowing down the abundance of choices to a realistic few can be as easy as a few simple steps.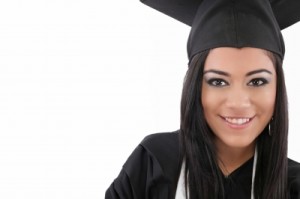 Consider Your Interests
An MBA can be very customizable, so consider your interests.  Are you leaning towards a path in finance, or are you more of a numbers person with a career in accounting?  Marketing, and even information technology, are also focus options for an MBA candidate.  Each program starts off with the basic MBA courses, and often times the student has the choice of getting a general MBA without a focus such as accounting or marketing.  Some students, however, can elect to narrow down their studies and focus on an area of expertise.  Once you hone in your skills and consider how these work with your interests, choosing an area of concentration should come seamlessly.
Find What Suits You
These days, it is quite common for the working professionals to go back to graduate school.  In fact, some MBA programs welcome work experience, and others even require it.  There are various options for returning to school, and depending on your personal situation, one may be more feasible than another.
Traditional full-time MBA.  This is the most common for students who continue their education right after a Bachelor's degree.  This option requires the attendance to a physical classroom, usually a few times per week, on campus. Check the np programs in Michigan.
Part-time or evening MBA.  If your choice of business school is near your home or work place, this might be the option to look in to.  These classes usually meet on the evenings, and sometimes on the weekend.  This option is great for those who work full or part time, and can commute to the university.  Usually, this type of MBA program will take a little longer to complete as it is part-time.
Online MBA.  Universities are beginning to offer their MBA programs online, which is beneficial to those students who do not work or live near a major university where the part-time or weekend MBA is offered.  This is a growing field, with major universities as The Florida State University, Penn State, and even Arizona State offering on-line programs to those individuals who qualify.  These programs are 100% online, led by instructors who teach on campus classes and cover the same material as the full-time courses.  There is usually no distinction on the diploma between on-campus and online programs.
Executive MBA.  This option is geared to professionals with many years of work experience in a managerial or executive role.  This program usually requires the most work experience, and offers an accelerated pace and various other options for those professionals who qualify.
Consider Reputation
With the growing number of programs available to both full-time and part-time students, choosing the university is an important step in your MBA journey.  Whether you decide on a general MBA, or one with a concentration in a specific field, make sure you do research on various business schools.  Do not let the names fool you!  While a major university can be highly ranked in one program, it does not necessarily mean that they are the right choice for another program.  Sometimes, the schools that are a little less "popular" are the schools that businesses and professionals hold in high regards with respect to their specific fields.  For example, while the University of Pennsylvania's Marketing MBA program is out-ranked by Northwestern's on U.S. News rankings, they are both rated on the same website as having the top Finance MBA program (see rankings here.)
The steps that surround the decision of furthering your education shouldn't be complicated, but with so many options available it can definitely become overwhelming.  Taking charge of these decisions and following a step by step approach can help eliminate a lot of unsuitable options.  Take advantage of the plethora of information available on the web, and use it to your benefit to find the program that's right for you!