Sexy and Comfortable Lingerie for Everybody
This post may contain affiliate links. Which means if you make a purchase using these links I may recieve a commission at no extra charge to you. Thanks for support Miss Millennia Magazine! Read my full disclosure.
It's out all about sex, love, and relationships over here at Miss Millennia Magazine, and that means feeling good about yourself in every way. With Valentine's day just around the corner, there's a lot of attention being given to presents between couples. Lingerie is one of the biggest gifts given during this season, but for some, the struggle to find lingerie for either themselves or their loved one can leave them feeling lost. While Victoria's Secret is probably the best-known mainstream lingerie brand, they have a fairly typical type that they sell to, and it's not for everyone.
Ethical Lingerie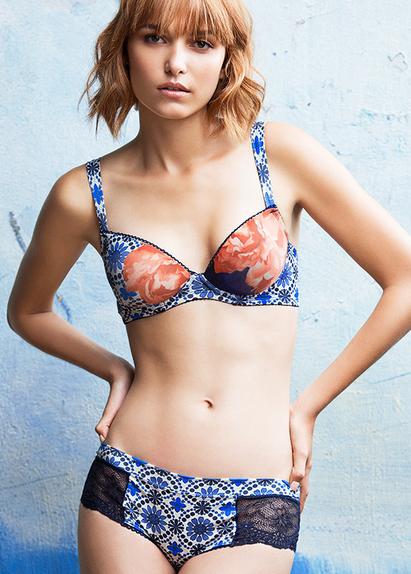 The clothing industry is filled with a lot of uncertainty about the production of the garments. Buying ethical clothes is important to a lot of people, so they can make sure they are supporting brands that pay their workers well. For people wanting to buy from an independent and ethical brand that isn't too expensive, look no further than Naja. Naja is a San Francisco-based company that has committed itself to educating and empowering single mothers in Columbia to work in their factories and produce their products. In addition, a percentage of each sale goes toward supporting these mothers who have helped to make this socially conscious brand a Kickstarter success story. Each piece also has some surprising details such as printed inside cups or hidden inspirational sayings to add a little twist and brighten your day. You can't go wrong buying these for yourself or a loved one!
Full Bust Lingerie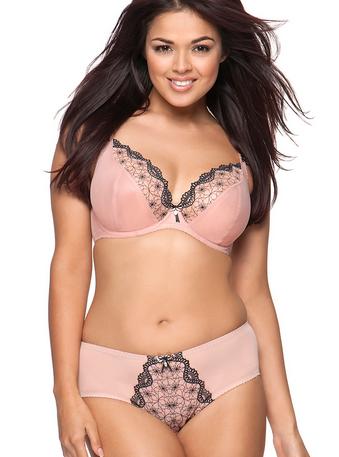 There's a difference between plus size and full bust lingerie. "Full bust" refers to the letter cup size, and it starts at around a DD/E cup. This is when bra engineering gets a bit more complicated than the standard A-D sizing. "Plus size" refers to the band size and starts at around a 38-40 band. For those with a full bust size, but a smaller band size, try Curvy Kate. Curvy Kate launched in 2009 and is now huge in full bust bras. With cup sizes from DD to K and band sizes from 28-44, they've definitely got curvy girls covered. Plus, their bras are beyond beautiful!
Plus Size Lingerie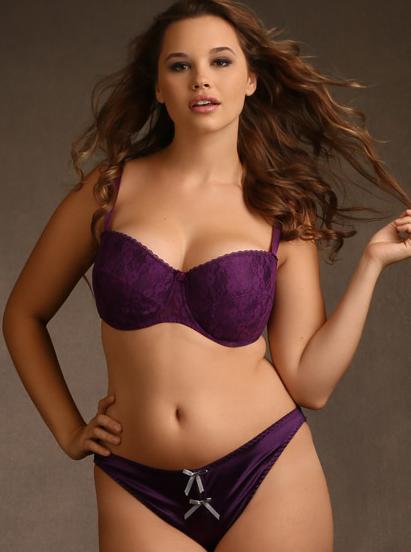 Hips & Curves is a company that really understands its target customer. This is an affordable brand that isn't afraid to showcase the sexiness that comes with being plus size. Their store has a full range of plus size options. They have lingerie, sleepwear, and even costume outfits. If the beautiful designs don't draw you in, the prices will!
Maternity Lingerie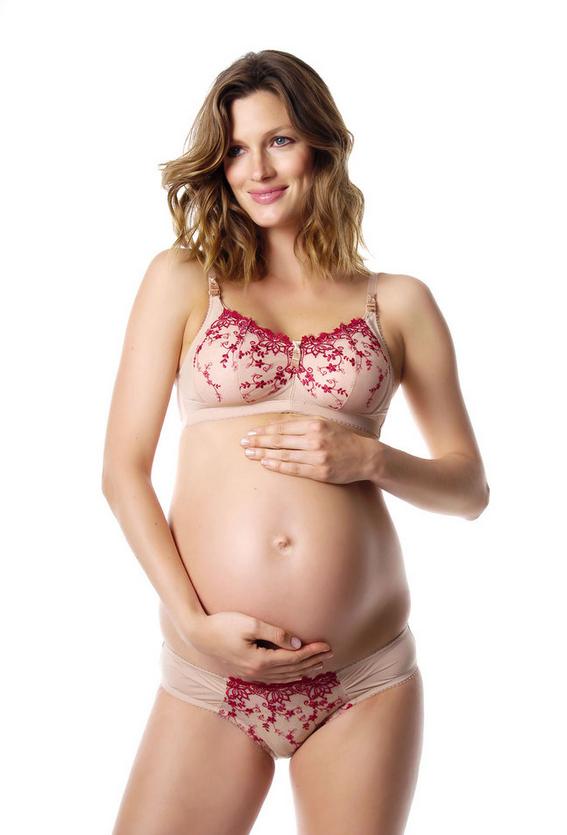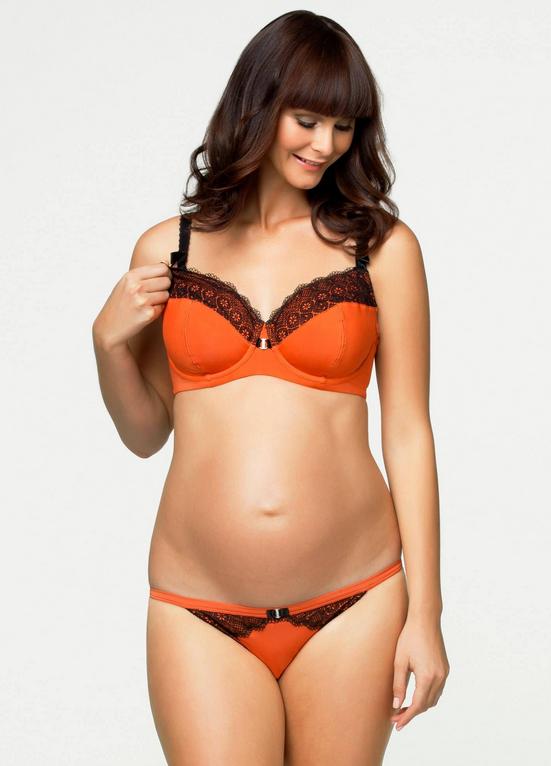 The general consensus seems to be that maternity bras and panties need to be bland and beige, but that's not true. You can have beautiful and comfortable lingerie while pregnant. There are so many brands that cater to pregnant women, but I would say some of the best are HotMilk Lingerie and Cake Lingerie. Both brands range from cup sizes B–H and 32–42 for band sizes. If you look through these sites, you won't see maternity wear, you'll just see gorgeous lingerie.
Mastectomy Lingerie
Despite how much attention breast cancer receives, there isn't a huge amount of options for mastectomy lingerie on the market. Royce lingerie from the UK does have beautiful options of post-surgery & mastectomy bras that are comfortable and affordable while also fitting with the needs of women (such as adding pockets for prosthesis). Additionally, this site also has a community for post-cancer or post-surgery women about the best options and advice possible for them.
While I love Victoria's Secret and their beautiful sets, they aren't the only options on the market, and they certainly don't cover every body type. Women deserve to have the best options available to them so they can fully enjoy themselves and their bodies. Even if you don't have a Valentine's Day date this year, you won't regret treating yourself to any of these beautiful options!
Resources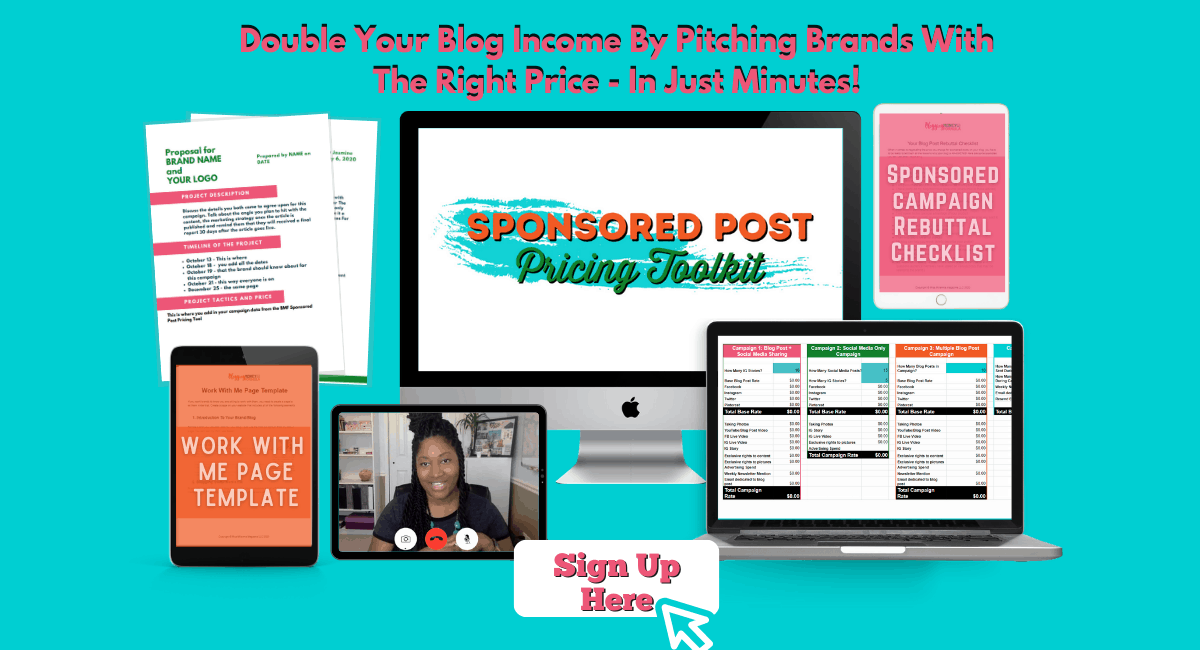 Hips&Curves Plus Size Lingerie