Lady Lennia Sha'da: Maintaining a Polished and Professional Look
IMAGE IS KEY!
Upon graduating, it is important to maintain a polished image regardless of the field that you are going into. I work in corporate fitness, and while that position may not seem to require as much of a polished look as, say, a news anchor, it is still important to maintain a professional and put together image. I have discovered that employers pay more attention to and are more willing to hire the candidate that not only has what it takes to do the job, but also looks like they are well groomed and care about how they present themselves. There are other factors such as personality that contribute to getting hired, but image is key because you only get ONE shot to make an impression, and you want that impression to be great! For women, making that great image impression may include proper and clean make-up application.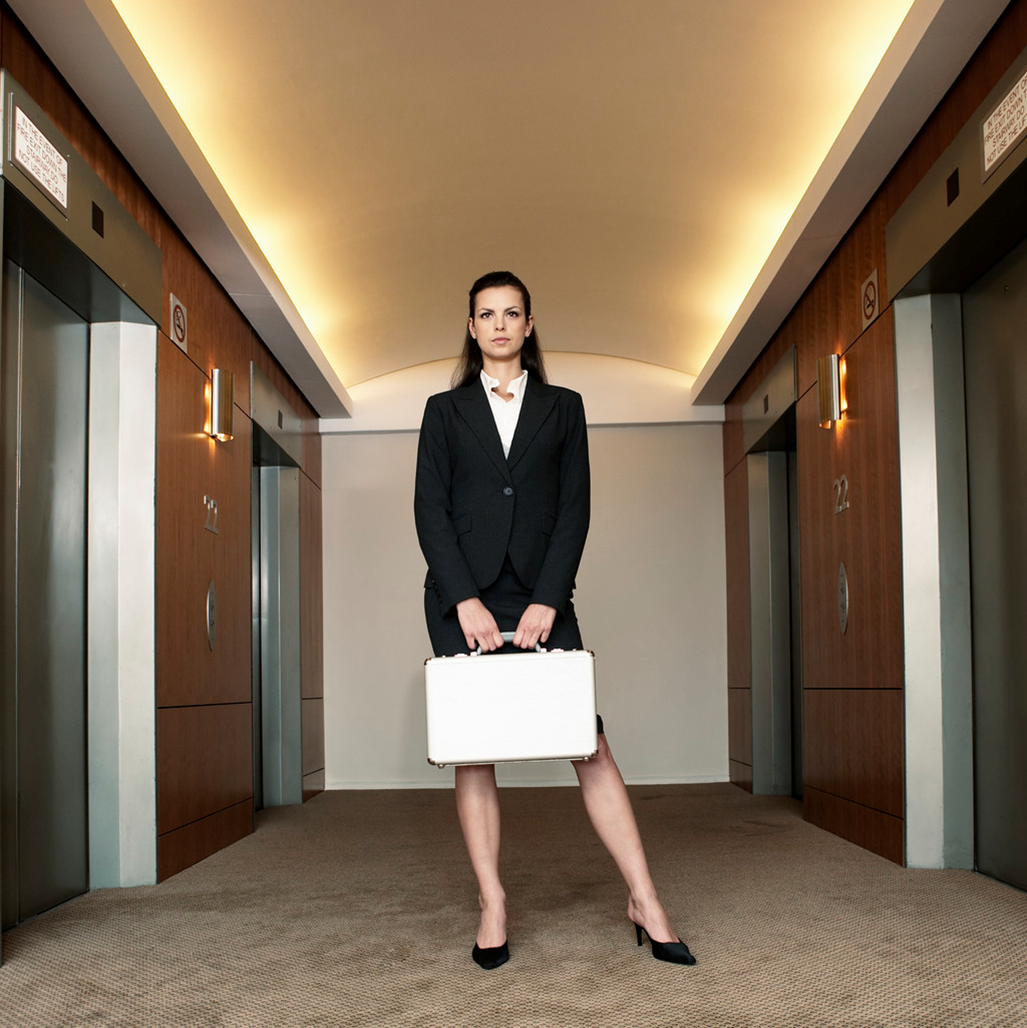 Not all women wear make-up daily, but when/if you do, it's important to have a clean look regardless of the style or amount of make-up you apply. Having a look that works for you is worth so much especially with all of the changing trends in make-up and fashion. This is why for my daily look I keep it simple with some neutral colored eye shadows, brown or black eyeliner and/mascara, along with my foundation. I try to keep it polished while also semi-fierce and not boring, so I can play with some colors every now and then…that's just me. The most important element in make-up application is the foundation. Just like the foundation of a building, it must match the structure it is to support so it is very, very, VERY important to have the correct foundation shade. If you do not know yours, ask a professional. I would not recommend the trial and error method or the back of the hand method, because the skin on your hand and face are different.
Now most of us do not need a dramatic runway look everyday of the week, but being able to put together a simple casual look should not be a headache or take 30 minutes in the morning. I have learned how to apply my make-up efficiently so I don't have to spend most of my time in the mirror messing up and having to start over. Make-up application not only requires having the correct tools (brushes, foundation, good lighting), but it also requires proper technique. For instance, applying eyeliner can be disastrous if you cannot draw a straight line.
There are plenty of tips and tutorials out there that you can gain some advice from. Once you get it, it's like taking a stroll in the park. Fortunately, I have learned some great tips from an awesome professional make-up artist who hosts make-up workshops to help people learn to apply their own make-up properly. I would highly recommend gaining some professional tips especially if you work in a professional career. She also instructs aspiring make-up artists on different styles of make-up. I love her because she is very professional and has gained an enormous amount of experience in all types of make-up artistry. With just a few tips from her I am FINALLY able to create a smoky look that I have never been able to quite get…yay! Needless to say, I would recommend such workshops to anyone interested in learning more about proper make-up application.
It is so important to keep your image professional and polished while also allowing your personality to be expressed, which is what I have gained a better understanding of. Before I started wearing make-up more consistently, I was like most women who are either discouraged about wearing make-up because they just can never find what works for them or get it right, or they don't think they "need" it, or find that women who embrace make-up are either vain or insecure. However, my opinion has changed, because I now see it for what it does. Wearing make-up is a form of self-expression and can help create a more polished look for you in the workforce and your daily life. It's that simple to me and plus…it's just fun. Some women wear more, some wear less. Some get creative and try different colors and styles, while others stay more traditional and classic. Whatever the case may be, my only advice is to not allow wearing make-up to become a mask to the point where you truly are insecure without it. It should only embellish you, not become you.
Have fun!