There are plenty of reasons why you might find yourself in a long distance relationship. You and your partner may have left school or gone to separate colleges, but that does not mean you have to leave one another. You may have met someone at a party who lived further away than you knew. You might even have met a person online and not yet met them. These days, that must happen quite frequently otherwise a show like Catfish would not exist. You may have heard that trying to succeed in a long distance relationship is fighting a battle you have already lost. But that is not true. You just have to dispel the notion that your relationship is no different from a typical one. It is different.
Technology Is Your Friend
If you are in a long distance relationship, you will not be able to see them as much as you would if they lived on your street. That means you have to communicate in other ways and this usually involves Skype or Facetime. You are also going to be texting and emailing a lot, so be sure you have the best provider possible. Try to make more time for the person than you typically would in a relationship because it will be harder for both of you to be apart. You can make it easier by talking and communicating more often. Also, get rid of the notion that this is something new. Long distance relationships have been around for generations. Think about the women at home who wrote letters to their loved ones during the wars.
   2) Technology Is Not Your Friend!
Yes, we know we have just created a paradox but trust us. It is fantastic that you can communicate with your partner in all the different ways, but you have to understand something. Tech now allows your partner to see when you have read a message and not texted back. With WhatsApp, it's the two blue ticks and with imessage it comes up with read. You can turn it off, but then your partner will know you have turned it off and wonder why. It can be a strain on your relationship. The best way to do this is to be tolerant on both sides. If you receive a message, do your best to answer as soon as you can, even if it is a quick response. If you are waiting for the reply, stop asking should I text him? Trust, he will text back when he is free. A relationship is nothing without trust.

 3) Keep The Romance Alive…And The Sex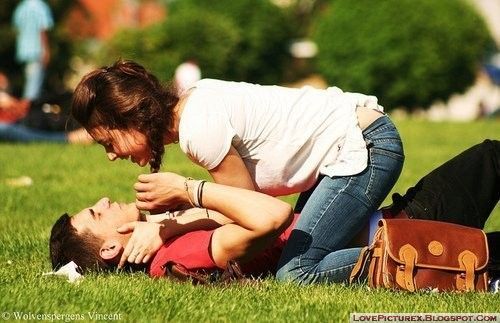 Lastly, boys and girls you need to make sure you are keeping the romance in your relationship as well as the sex. To keep the romance, try sending cute messages or little poems. Be spontaneous and send a letter or a little present in the post every so often. Your partner will love it. Count down the days together until you get to see one another and when you do make it a day you will never forget. We are sure we don't need to tell you how to keep the sex alive. But, we will give you one little tip. In this case, technology is helpful.
How have you kept your long distance romance alive?