Best Western Sweepstakes For All Of The Mom Me's Out There
This post may contain affiliate links. Which means if you make a purchase using these links I may recieve a commission at no extra charge to you. Thanks for support Miss Millennia Magazine! Read my full disclosure.
She cooks! She cleans! She travels for extended amounts of time for business! Its Super Mom Me!
That's right Millennials, it is that time of year again. The best of the sweepstakes are flowing in and this is the time to enter one of the most laid back and rewarding prizes that will ever be offered! Imagine yourself, a busy Mom Me, no longer busy, but stress-free and relaxing in your cutest bathing suit poolside…now imagine that it is all for free! Best Western has literally opened their doors (and awesome amenities) in a new and almost unbelievable sweepstakes for all of those busy moms out there who never get to have enough me-time! Awesome right?  But what if you are not a mom? If you "mominate" an awesome super mom that you admire and if they win, you win the same grand prize! So no worries if you are not a Mom Me just yet!

What Is The Grand Prize?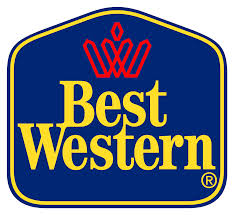 One lucky and deserving mom will win a fabulous five night stay in any one of the 4,000 Best Western hotels along with a $2,500.00 MasterCard gift card! The chosen Mom Me will be able to soak in a luxurious bubble bath in an upgraded bathroom, eat a continental breakfast everyday, and will enjoy free WiFi and long distance phone calls (in order to Skype and call those little bundles of joys she has left behind for a whole week). This grand prize is better than any that I have seen in a very long time, so if you would like to enter, you had better do it quickly!
Who Should Enter?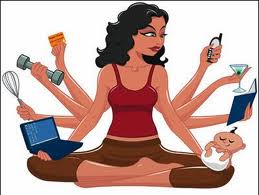 This sweepstakes is for any hard-working mom who is constantly traveling, but not so much for fun. This is for the super mom that is super deserving of an amazing trip! Here is a cute video of some adorable kids who are giving their thoughts about their constantly traveling super Mom Me's!
How Do I Enter The Sweepstakes?
You can enter yourself or "mominate" right here on Mom Me's Facebook page. It's super easy to enter! Just write you nominee's name and write a short reason why they deserve to have a relaxing week long vacation. Adding a photo or video is optional, so if you do not want to, no sweat. It does not better your chances of winning.
So if you are or know a super deserving Mom Me, enter on the Facebook webpage and see if you could win! What could it hurt if you did? And do not forget: if you mominate a super Mom Me and she wins the grand prize, you will also win the grand prize. Even super Mom Me's could use a break and this incredible sweepstakes is literally giving one away. So enter today, you will not regret it!
This is a sponsored post written by me on behalf of Best Western. All opinions are 100% mine.