8 Cheap Date Ideas Your Boo Will Love
This post may contain affiliate links. Which means if you make a purchase using these links I may recieve a commission at no extra charge to you. Thanks for support Miss Millennia Magazine! Read my full disclosure.
Dating can be hella stressful, but it's mostly tons of fun. One of the biggest stresses that comes with dating, whether you are meeting someone for the first time or have been together forever, is budget. Of course everyone wants to treat their boo to a romantic candlelit dinner with expensive food and champagne. But that's just not doable for most of us, especially not all the time!
Luckily there are loads of awesome activities you can do with your date that won't break the bank. You just have to get creative! In this post, you'll find 8 cheap date ideas that go way beyond dinner and a movie. Keep reading for fun ways to spend time with bae for Valentine's Day or any time of year!
***This article contains affiliate links, and we will be compensated for any purchase made by clicking on them. Thank you for supporting Miss Millennia Magazine!***
1. Get Competitive With Bowling
Bowling has always been one of my all-time favorite leisure activities. There is something about that weird, greasy smell that's a combination of pizza and lane oil, the crashing sound of pins, and the garish colors of the balls and decor that I love. It's an assault on the senses in the best possible way.
Taking your partner bowling is a great option whether you are on your first date or your 50th. You can definitely chat between turns or over a beer after the game, but there's enough action and noise that you won't feel too awkward if you don't click. This date lets you show off your skills and drum up a little friendly competition. Betting a drink, hot dog, or smooch makes it even more fun.
While bowling is one of the pricier options I discuss, don't knock it off your cheap date ideas list just yet. Groupon can help! Many bowling alleys offer crazy discounts on games that will save you even more money on an already inexpensive date option. Some even bundle the bowling with shoe rental, drinks, or snacks to make your date complete.
Check out the Groupon deals on bowling in your area here.
2. Cozy Up With A Picnic
One of my favorite warm-weather dates with my husband is a casual picnic. It's super romantic and very laid-back. We used to live next door to a massive park, so we would pack up some snacks, books, and maybe some secret wine and spend the afternoon outdoors. This is an especially good date idea for couples who have been together for awhile. You can just cuddle up on your picnic blanket and read, never having to say a word. Of course, there's tons more you can do on a picnic date!
Pack up your favorite sandwiches, fruits, and other goodies for a romantic meal that's WAY cheaper than going out to a restaurant. Plus food you make for each other always tastes better, right? If you're an active couple, bring a Frisbee, football, or yoga mats to help you make the most of the sunshine. You'll get your hearts pumping from activity and from how fine your date looks ?.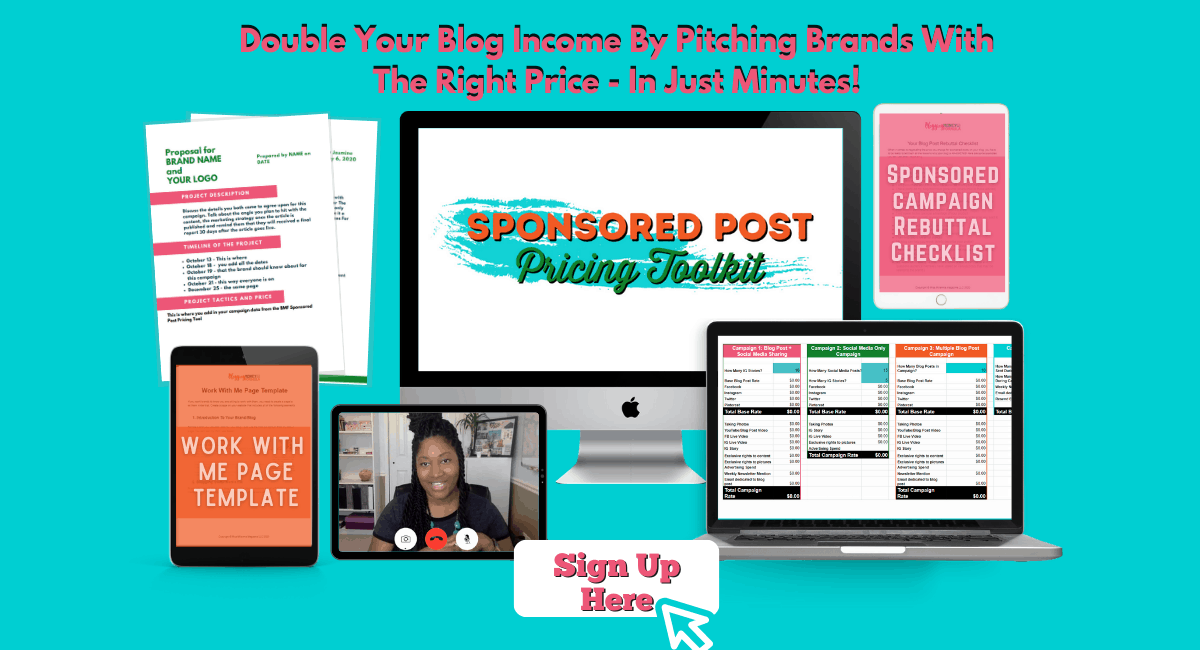 Looking for a more chill picnic?
Add playing cards, a crossword puzzle book, or a trivia game to your picnic bag. You can even just lie on your picnic blanket and look for shapes in the clouds. For even more fun and affordable picnic ideas, check out the video below.
 3. Wax Nostalgic At An Antique Store
Sometimes you plan to meet up with the person you like but never actually decide what you're going to do. Then the day comes and you both awkwardly sit around in your house or car trying to come up with an idea. When it comes to last minute date ideas, going antiquing tops the list.
Strolling around your neighborhood thrift store or antique shop hand-in-hand feels super intimate because there often aren't many other people. You can browse the rows together or split up and compare funky finds at the end.
The best part?
You don't have to spend a single cent. This is a great way to find out things about your date's past, too. For instance, they might find their favorite childhood toy or a tea set their deceased grandma had. Antiquing brings up lots of nostalgia and memories that you can share with each other.
You never know what random item might act as a conversation starter! And forming new memories together while shopping is even better. You and your S.O. are sure to add this to your list of top creative and cheap date ideas for a rainy day.
4. Keep It Sweet With Desserts
Going out to a nice dinner with your S.O. can be super romantic, but also crazy expensive. But here's the deal. You can still go out to a fancy restaurant without spending your entire paycheck!
I introduce to you the dessert date.
This is one of my and my husband's personal favorite cheap date ideas. Simply choose your favorite high-end (or dessert specific) restaurant and hit them up just before they close for desserts and drinks. It'll be much easier to get a table and your bill will be much lower. To make it even cheaper, you can share one dessert and swap your alcohol for coffee or tea. Sharing is more romantic anyway!
Planning a dessert outing as the second part of a date also makes the whole day feel more special. For instance, if you spent the day at the beach or in the park, treating your partner to a fancy dessert makes your time together feel more like "a date."
If fancy restaurants aren't your thing, pick up some yummy desserts to go on your way home from work. It will surprise bae and you can enjoy your sweets in your PJs from the comfort of your own couch.
5. Enjoy Nature On A Hike
Outdoorsy couples shouldn't feel trapped inside when they want to spend time together. Stuffy dinners and dark movie theaters aren't for everyone! If you and your partner are the active types, hikes will soon become one of your favorite cheap date ideas.
Hitting up your favorite nature trail gets you away from the hustle and bustle, perfect for setting your focus just on each other. While fancy nights out are awesome, quiet moments together with nothing else around but the beauty of nature feel super intimate. If just plain hiking sounds boring to you, use the time to work on your nature photography or try your hand at bird watching.
Whether you want to check out a new hiking trail on a sunny spring day or snowshoe in the dead of winter, getting some fresh air together can really bring you and bae closer. According to The Huffington Post, hiking packs loads of health benefits, from a stronger heart to reduced anxiety to better breathing. The better your mind and body feel, the happier you will be with your date. Good vibes equal a strong, awesome relationship!
6. Tap Into Your Creative Side
There is no clearer window into someone's personality than their art. That's why getting creative together is the perfect way to get to know your partner better. Plus it's crazy cheap! Round up art supplies you already have for a zero-cost date.
If you don't have anything (or want to try something new), grab your date and head to the art store together. Get steamy a la Ghost by throwing some pottery together or take turns sketching each other in charcoal. If you're more competitive, set up a still life for you both to paint and judge each others' work. The winner gets a kiss!
For those who love creating but aren't super good at it (like my husband and me), grab some colored pencils and adult coloring books for less intimidating art-making.
This is one of my favorite cheap date ideas for winter because you never need to step foot outside. Just put on some soothing music, pour some hot cocoa or wine, and art it up with your boo! But it's also an amazing summertime date, too.
Take your sketchpads or canvas outside and recreate a pretty beach or forest scene in your town. You'll get to enjoy the beauty of nature, art, and your partner all at once. Year-round cheap date ideas for the win!
7. Take In An Outdoor Movie
Outdoor movies are the queens of cheap date ideas. They are often free or accept donations, so this is perfect for when you are flat broke. All you need is a cozy blanket and some pillows! You could always spring for some snacks to munch on during the show if you have a few bucks.
One of the key perks of outdoor movies is all the snuggling. Watching a movie under the stars, cuddled up on a blanket together in the dark just screams romance.
The movies won't be new releases like those shown at the theater, but that can be a good thing! My city often shows animated favorites from our childhood, hosts movie musical singalongs, and brings out feel-good films everyone loves. You and your date can quote along with a classic or you can introduce them to a favorite of yours that they have never seen.
Search social media or your town's website to find out when and where you can enjoy outdoor movie screenings with your boo. While this is obviously an activity for warmer times of the year, it's something you can look forward to doing when it's cold outside!
8. Educate Yourselves At A Museum
Some people might think museums are just for school children or rich old people, but I'm here to tell you, they're wrong. Dead wrong! Museums are working harder than ever to create cool new programming and exhibits that appeal to people our age. That's why a museum visit is one of my favorite creative date ideas.
You just have to decide which type of museum is right for you and your date! If you love hands-on learning, try a science center. They're so fun and not just for kids. Art galleries are perfect for quietly pondering famous pieces and starting deep conversations with your bae.
For those who don't like traditional museums, head to a lighthouse, zoo, aquarium, or historic site. Learning something new together is a great way to grow your bond and get to know each other.
Here's the deal.
I know that museums aren't exactly the first things you think of when you hear "cheap date ideas." Admission for two can be kind of pricey, especially for larger institutions. It's how they make their money! But there are definitely ways to discover cool new things without breaking the bank. Many museums offer free or discounted nights once a week to ensure people of all financial means have access. They also might knock a few bucks off if you're a student, veteran, or teacher. You just have to ask!
If you want an even easier way to save some cash on your museum date, check out Groupon. Tons of museums list deals of 50 percent off or more on admission just to get more visitors in the door. This way, you can enjoy world-class art, cool science, or unique historical artifacts for next to nothing. Your partner will be super impressed and your purse won't be empty . . . win win!
Discover Groupon's amazing offers in your city here.
Next time you want to treat your boo to a date but your wallet is empty, fear not! We've got you covered with these 8 cheap date ideas that are sure to blow them away. Whether the two of you like spending time outdoors, enjoying delicious food, getting creative, or learning new things, these unique date night ideas are sure to be a fun time. Bookmark this post for later when you are bored with the same old routine. What is your favorite way to spend time with your S.O. on the cheap?
Let us know in the comments below!
Resources:
50 Fun, Cheap Dates (That Aren't Netflix)
DIY The Perfect Picnic Date! LaurDIY
Proof That Hiking Makes You Happier And Healthier