23 Adorably Cute Women's Boots Under $20
This post may contain affiliate links. Which means if you make a purchase using these links I may recieve a commission at no extra charge to you. Thanks for support Miss Millennia Magazine! Read my full disclosure.
Regarding fashion, it can often feel like an elusive dream to discover the ideal combination of design, comfort, and affordability in one single article of clothing. On the other hand, we think that excellent style shouldn't come with a hefty price tag. Because of this, we have searched the fashion industry to present you with a curated choice of 23 delightfully charming women's boots, all of which cost less than $20.
In today's society, which moves at a breakneck pace and is constantly evolving, it is essential to stay abreast of the most recent fashion trends without breaking the budget.
This article is your ticket to stepping out in style without compromising your bank account. Whether you're a fashion fanatic on a budget or someone who enjoys a great deal, this post is your ticket to stepping out in style.
We know of the appeal of a fantastic pair of boots, which look great with your outfit and give you a boost of self-assurance. Because every lady has distinctive tastes and choices, we have carefully selected various traditional and contemporary styles. You may quickly step up your fashion game with the help of these cost-effective solutions, all without compromising on the item's quality or going overboard with your spending.
These boots are easy on the wallet, provide unparalleled comfort, and are incredibly long-lasting. We know locating footwear that looks nice and feels fantastic throughout the day is essential. Come check out 23 pairs of adorable women's boots that won't break the bank but will still make a statement. It's time to channel your inner fashionista without breaking the bank because looking gorgeous should never be a luxury reserved for the wealthy.
Rain Boots For Women
The DaeRainy Women's Ankle Rain Boots provide elegant and functional rain protection. These waterproof and seamless boots have a rubber sole with excellent grip and anti-slip performance for stability in tricky situations.
They are made of high-quality PVC and provide lightweight comfort with elastic goring and a handy pull-tag for simple slip-on and off. The stretchy fabric design minimizes ankle abrasions, while the glossy finish and classic Chelsea boot style go with everything.
Rinse with water or wipe with a moist cloth to clean. These versatile ankle rain boots blend design and usefulness for all weather conditions and are ideal for gardening, camping, dog walking, and other outdoor activities. We recommend going one size higher for a more comfortable fit. You can confidently face the rain with the DaeRainy Women's Ankle Rain Boots.
Buy these boots now on Amazon.
2. Rain Boot Waterproof Shoes Covers 
These Rain boots and waterproof Shoe Covers will keep you dry and protected in any weather. These galoshes are waterproof and sand-resistant, with a transparent XXL size and sturdy PVC material, making them excellent for outdoor activities such as cycling, camping, fishing, gardening, and travel.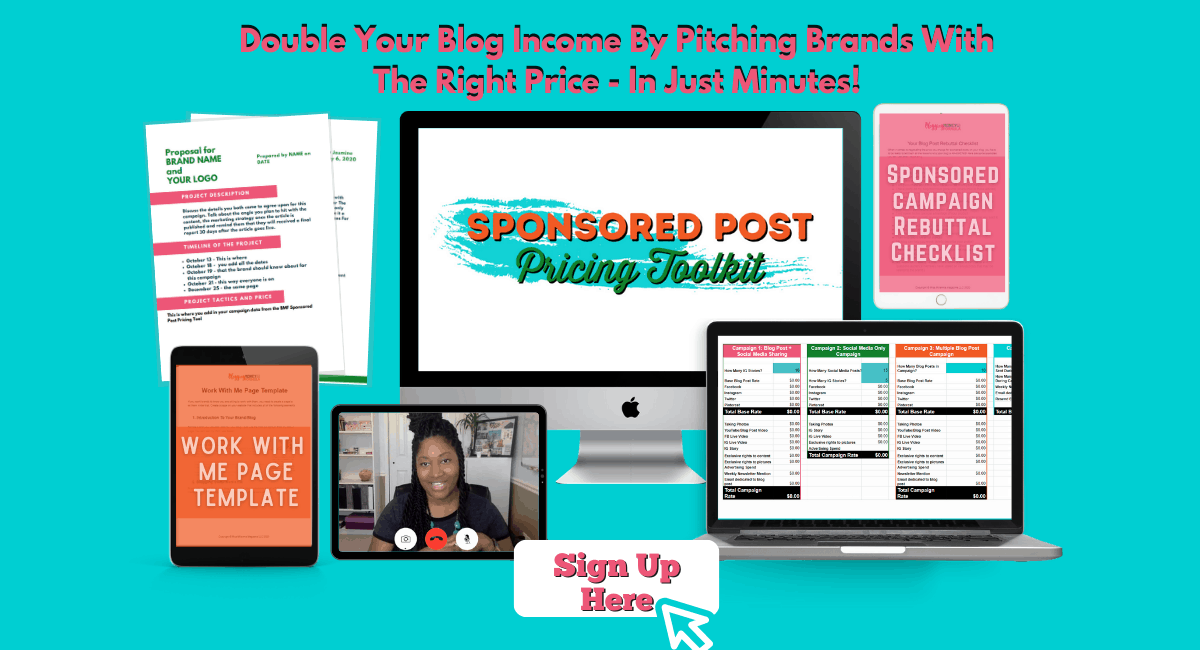 The non-slip rubber sole provides good traction, and the reusable design allows for extended use. Don't leave the house without these dependable overshoes for maximum security and peace of mind.
Buy these boots now on Amazon.
3. Babaka Rain Boots for Women
The Babaka Waterproof Ankle Rain Boots, with a Chelsea boot design for ladies, will keep you elegant and dry. These boots are fashionable and practical, in style, protecting your feet from the rain.
Buy these boots now on Amazon.
4. IUTUFEI Women's Rain Boots
You may go out in style with the IUTUFEI Women's Rain Boots. These waterproof mid-calf booties in black blend fashion and function, providing lightweight comfort and a charming manner. These boots are a fashionable alternative for outdoor labor or relaxation, keeping your feet comfy in the garden or on rainy day trips.
Buy these boots now on Amazon.
5. Fubotao Women's Mid-Calf Rain Boots
Fubotao Women's Mid-Calf Rain Boots let you embrace the rain in style. These waterproof, stylish garden shoes' anti-slip soles and comfy cushion ensure stability and all-day comfort. These boots are your go-to option for style and utility, whether on a day in the garden or in a light rainstorm.
Buy these boots now on Amazon.
6. OMGard Rain Boots for Women
The OMGard Rain Boots for Women offer both style and comfort. These slip-on short garden boots in size 8.5 are designed as ankle-length waterproof rain boots and are ideal for outdoor work or relaxation. Thanks to their sturdy rubber construction and plush interior, these boots provide the perfect balance of usefulness and comfort for your rainy-day escapades.
Buy these boots now on Amazon.
Tall Boots
7. DREAM PAIRS Women's Knee-High Boots
Women's knee-high boots by DREAM PAIRS feature a side zip, an impressive platform, and both comfort and style. They are ideal for weather or surface because of the lug sole's superior traction.
Buy these boots now on Amazon.
8. Soda BALBOA 
With these high booties with stacked heels, enhance your style game. For any fashion-conscious woman, they are a must-have because of their sleek shape and versatile style.
Buy these boots now on Amazon.
9. Shoes 18 Women Boots Mid Calf 12″ Australian Classic
The 12″ mid-calf height and fake sheepskin fur interior of these vintage Australian tall boots from Shoes 18 combine warmth and flair. They offer a warm, fashionable choice for your winter wardrobe and are ideal for colder climates.
Buy these boots now on Amazon.
10. CHSHOER Snake-Embossed Leather and PU Upper Lace Decoration Women's Tall Boot
Make a statement With these high leather boots and PU with snake embossing. Thanks to the lace decoration, they are a unique option for any fashion lover, which gives a touch of elegance.
Buy these boots now on Amazon.
11. DREAM PAIRS Women's Chelsea Platform Combat Boots Lace Up Lug Sole Buckle Ankle Booties Shoes
Women's Chelsea Platform Combat Boots from DREAM PAIRS are stylish and helpful. Thanks to their lace-up style, lug soles, and buckle detail, they provide a modern and cozy option for daytime use or a night out.
Buy these boots now on Amazon.
Short Boots
12. Eltostaus Women's Fashion Leather Smooth Retro Punk Lace-Up Calf Boots
With these calf boots in the style of retro punk, travel back in time. They give every ensemble a dramatic and edgy twist with lace-up details and smooth leather construction.
Buy these boots now on Amazon.
13. Rocket Dog Women's Soundoff Ankle Boot
Step out in style with these ankle boots by Rocket Dog for women, the Soundoff. These boots are ideal for bringing a touch of effortless cool to your outfits thanks to their sleek style and multipurpose appeal.
Buy these boots now on Amazon.
14. Adokoo Women's Ankle Boots & Booties PU Leather Boots 
These PU leather ankle boots include a zipper clasp and a high-top sneaker design to mix fashion and functionality. They are ideal for giving your everyday look a fashionable twist because they are versatile and stylish.
Buy these boots now on Amazon.
15. Ankle Boots for Women with Heels
These classic V cutout ankle booties for women will up your style. For any event, the flock leather, zip fastening, and stacked chunky block heels provide a stylish and comfortable option.
Buy these boots now on Amazon.
Ankle Boots
16. LISYIIZ Women's Suede Ankle Boots Low-Heeled Booties for Women
These low-heeled boots will have you walking in style. These short booties are ideal for the fall and winter because they are suede and have a round toe.
Buy these boots now on Amazon.
17. Gibobby Ankle Booties for Women Low Heel
You may channel throwback vibes with these V-cutout short warm boots. These combat western shoes combine style and comfort with a closed toe and a low heel.
Buy these boots now on Amazon.
18. LISYIIZ Women's Suede Ankle Boots Low Heeled Booties for Women Round Toe Suede Fall Winter Short Booties
Increase the quality of your footwear selection with these low-heeled ankle boots by LISYIIZ. These short booties are the ideal option for the fall and winter seasons because they are made of suede and have a round toe.
Buy these boots now on Amazon.
19. NOLDARES Boots for Women Ankle Wedges Platform Boots Retro Low Heel Comfort Ankle Boots Cutout Roman Walking Short Boots
You can step out in style with these retro-inspired low-heeled ankle boots. These Roman walking short boots are ideal for adding a touch of sophistication to your ensembles because they have a cozy wedge platform and cutout pattern.
Buy these boots now on Amazon.
Fashion Boots
20. NOLDARES Platform Boots for Women
These platform boots can help you raise your fashion game. These slip-on combat boots with an open stacked heel and V-cut ankle booties provide style and comfort for outdoor escapades.
Buy these boots now on Amazon.
21.Chatty-01 Perforated Laser Cut Western Heel Round Toe Slip-On Women Booties
These Western-inspired boots will make a statement. The perforated laser cut pattern gives a unique touch, while the round toe and slip-on form offer comfort and ease.
Buy these boots now on Amazon.
22. Zarella Women Western Heel Round Toe Slip-on Booties
These round-toe slip-on shoes embrace Western-inspired elegance. The Western heel is fashionable, making them suitable for casual and formal settings.
Buy these boots now on Amazon.
23. Women's Fashion Casual Retro Solid Colors Short Ankle Boots 
These retro-inspired ankle boots will take your look to the next level. These imitation leather boots include a solid color pattern, zipper clasp, and side V cuts for a retro look. It is ideal for adding a trendy twist to your everyday clothes.
Buy these boots now on Amazon.
Conclusion
Finally, these trendy boots are affordable and valuable, making them an excellent alternative. These boots will complement your wardrobe with fashionable designs and features like platform heels, V-cut ankle booties, perforated laser-cut patterns, and Western-inspired components.
The best part is that they are reasonably priced and come with free shipping. There is an extensive selection of dresses and casual shoes to pick from. Hurry, since these new arrivals are only available for a limited time! 
You may receive marketing text messages if you provide your mobile phone number, but as a special promotion, you will also receive a free offer. Please review the terms and conditions for every purchase to ensure you understand all the facts. 
Don't miss this chance to get fashionable and economical boots suitable for Women.