My Polynesian Wedding and Honeymoon
This post may contain affiliate links. Which means if you make a purchase using these links I may recieve a commission at no extra charge to you. Thanks for support Miss Millennia Magazine! Read my full disclosure.
I have always dreamed of having a destination wedding.
My fiancé John and I have always fantasized about going to French Polynesia, watching videos and looking at photos of islands. So, when we were planning our wedding, we knew that Bora Bora would be the perfect place for us to get married.
I never thought it would ever happen, and in fact, the five glorious days I spent on the islands felt somewhat surreal. I hope the words of my travel journal can somehow describe the breathtaking, awe-inspiring beauty of the islands and inspire you to travel!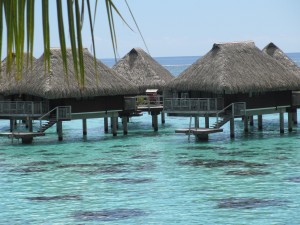 May 7, 2012
Day 1:
Our official trip to French Polynesia started with a red-eye flight out of LAX to the island of Papeete, and then another plane ride to the island of Moorea. We spent five awesome days in Moorea as kind of a pre-honeymoon, and it was a really relaxing and unforgettable experience.
Our first official day in Bora Bora started out late in the morning. We took a 45-minute plane ride from Papeete to Bora Bora. The airport in Bora Bora is on its own island, so everyone has to take a boat to get to their next destination. We quickly found our hotel's boat and hopped on to take a short ride to our resort at the Intercontinental.
Once we arrived at the Intercontinental, the hotel staff escorted us to the front desk on a golf cart so that we could check in and go to our room. My parents had arrived at the resort earlier that day, so we went to check on them. I found them lounging outside on the two-tiered deck overlooking the water, completely in awe of the gorgeous view outside of their room!
We rushed back to our room, which was the last of a long row of bungalows reserved for a wedding/honeymoon package. We were welcomed by fresh flowers, a bowl of fruit and some gifts from the hotel. One of my favorite features of the room was the glass-bottomed coffee table that allowed us to gaze at some of the exotic fish. Because our bungalow was located at the very end, we had an amazing view of the ocean and mountains of the other nearby islands.
We made a dinner reservation at the hotel restaurant and continued to explore the very chic, very modern Intercontinental. Everything from the rooms to the bars and restaurants are exquisite, and the furnishings are all very unique. Our travel agent arranged for us to prepay for breakfast and dinner for the whole trip, which ended up saving us so much money. Although the food was fantastic, all drinks and meals were extremely expensive because almost everything has to be imported to the island. The first night we had dinner, there was a live band and Polynesian dancers which really set the scene for dinner. We enjoyed a nice French dinner and retired to bed early as we were all tired from the traveling earlier that day.
May 8
Day 2:
We woke up around 6 a.m. – the time difference allowed us to feel pretty rested – and were excited to get in the water and snorkel. Prior to leaving for the trip, John and I both invested in snorkeling gear, as we weren't too keen on the idea of sharing snorkeling equipment with tons of other people.
The water was crystal clear and just the right temperature. We got to swim with tons of various fish and spotted a bunch of beautiful blue- and purple-lipped clams on the reefs. By diving standards, visibility is virtually unlimited! We met my parents at the breakfast buffet for a quick meal and enjoyed delicious fresh fruits, lychee yogurt and American breakfast foods.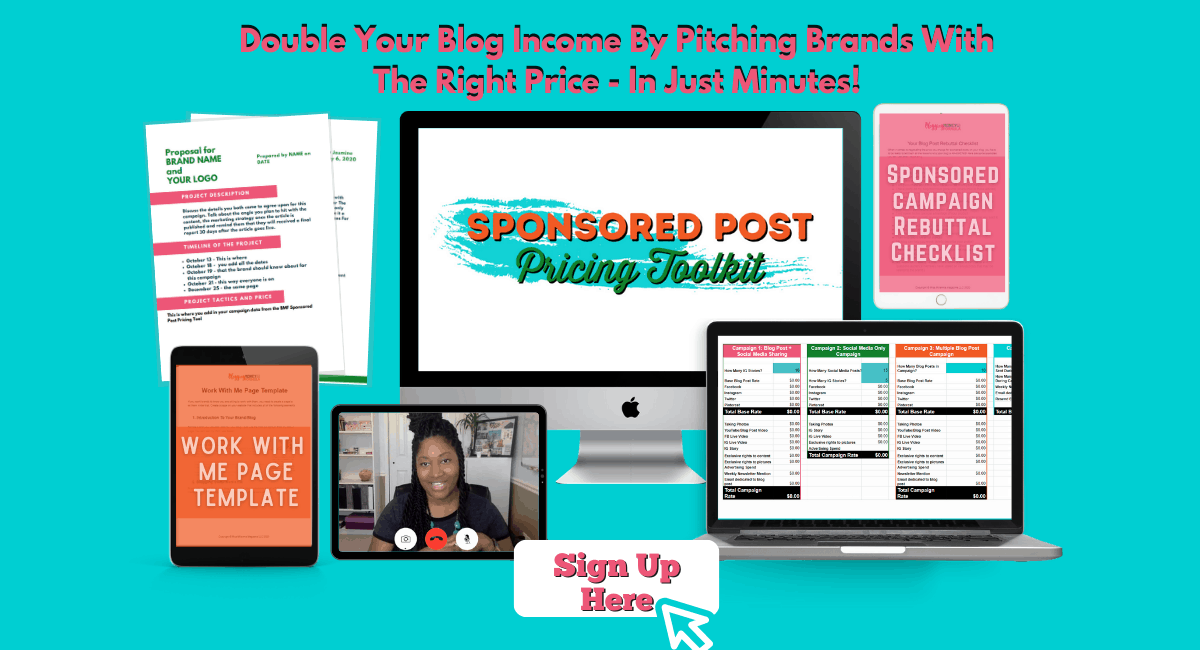 We walked around the resort to see the spa and shops before heading back to the room to change to go snorkeling. The water right outside of our bungalow was pretty deep and cold, but we both jumped in and took pictures under the water. It's so clear we could easily see 30-50 feet of visibility – it was like looking through glass! We were very careful to stay away from the sea urchins because their spikes are large and intimidating, to say the least. We also saw an abundance of sea cucumbers, parrotfish, angelfish and trumpetfish.
There was a ray feeding every afternoon, and we were very excited to see and touch them. The rays were a lot friendlier than I thought, practically climbing up the legs of the two guys feeding them. Their texture is interesting, soft but rough at the same time. We continued snorkeling to find more sea life. (It seemed like every time we walked back to our room, there were tons of interesting-looking fish that we'd never seen before, but when we got in the water they were nowhere to be found!)
We enjoyed another great dinner at the restaurant's huge, themed buffet held every other day. We thought about doing some night diving after dinner, but we didn't want to risk it without flashlights so we both chickened out. We spent the remainder of the evening looking at the beautiful ocean.
May 9
Day 3:
The big day! Even though the concierge we were working with was very reliable and good, I still felt nervous and excited. We arranged to have a civil wedding ceremony and a ceremony at the resort at the gorgeous over-water chapel. Around 10 a.m., we prepared to get on a boat with my parents and the hotel concierge to another island called Vaitape, where we would meet the mayor and have our legal wedding ceremony. At the town hall, we were met with a translator and the mayor.
The actual ceremony was basically the translator reading us the legal documents for marriage in French Polynesia. It took about 10 minutes total – short and sweet.
We took the boat back to our room and rested before getting ready for our chapel ceremony. Being that I'm Japanese and John lived in Japan when he was serving in the Marines, we both wanted to get married in traditional Japanese wedding attire. Our travel agent and the concierge loved the idea because no other wedding at the resort featured attire from a different culture. Japanese and Polynesian wedding attire are completely different, but I think that made the experience even more unique.
We took kimono lessons for a few weeks before we left for Bora Bora, but we were both so full of nerves and excitement that we forgot a lot of what we learned. Luckily, my mom was there to help us out with my full kimono, wedding coat and Japanese veil. The entire ensemble was very heavy and hot. We were all picked up and taken to the chapel for our traditional Polynesian wedding. The priest conducted a lovely ceremony that included singers and dancers. We were baptized with our Polynesian names and wrapped in a wedding quilt, two traditional Polynesian wedding rituals.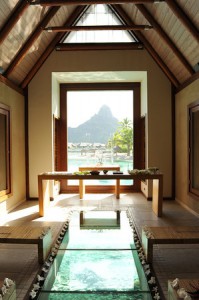 Musicians serenaded us before we returned to our room for champagne and our wedding cake. Because we were having a destination wedding, our party was very small: me, my John and my parents. John's family wasn't able to make it, but we sent them videos of the ceremony so they could share our special day.
Both ceremonies were unique and very special in their own ways. I will never forget the stunning backdrop to our ceremonies. We were all exhausted from the heat and preparation for the two ceremonies and spent the rest of the day relaxing by the water and taking it easy.
May 10
Day 4:
We wanted to spend as much time as we could snorkeling and taking in all that Bora Bora had to offer. We relaxed on our deck and took a lot of pictures of flowers and the island. We got massages at the spa, which requires a map to get around to all the different areas. Our shiatsu massages took place on glass-bottomed tables that allowed us to look at more beautiful fish.
My mom – without telling us – took a boat and bus to another island to do some souvenir shopping on her own. (I was so mad at her because I would have loved to see more of the island and the businesses.) She is obsessed with all things Polynesian and was very happy with the pareos, cookies, soaps and tea she bought. The most shopping I did was the expensive dress I bought at the hotel boutique for our civil ceremony. After that, I was done shopping at the resort!
We all went back the restaurant to have dinner. There was a menu on this particular night, and we got to nosh on delectable French cuisine and try some of the most luscious sorbet I have ever tasted.
May 11
Day 5:
Our last day in Bora Bora was bittersweet. I was excited to go home, see my pets and get back to my normal routine, but I was extremely sad to leave this beautiful paradise. The staff at the Intercontinental was kind and welcoming and really made our wedding day very special and memorable.
Our boat to the airport was not due until the late afternoon, so we spent the day in our room looking at the water and relaxing before our long flight home. We ordered room service for lunch and, needless to say, we were all pretty down about leaving. We really couldn't do much of anything, so we decided to visit with some of the staff to thank them for making our wedding and our entire stay so extraordinary and wonderful. Later, the hotel staff gave everyone shell necklaces before we took a short boat ride to the airport.
At the airport, our entire group was flagged to have our bags checked by airport security. We waited for what seemed like ages to have our wedding kimonos, clothes and a bag of snorkeling gear checked. We lost close to an hour waiting and missed out on a couple of fabulous duty-free shops.
We finally boarded our late-night flight at 11 p.m. and woke up eight hours later back in the City of Angels. Even if we never get the chance to go back, French Polynesia and its people will always have a very special place in our hearts!
Article sponsored by http://www.shoppharmacycounter.com/t-Adipex-Medicine.aspx