Jobs That Make You Rich, Especially If You're A Woman
This post may contain affiliate links. Which means if you make a purchase using these links I may recieve a commission at no extra charge to you. Thanks for support Miss Millennia Magazine! Read my full disclosure.
In today's world, financial success is a crucial part of a fulfilling life. One of the best ways to achieve financial goals is to choose a high-paying career path. The good news is that plenty of high-paying jobs can make you rich, especially if you're a woman. From investment banker to software developer, many career paths offer high salaries and long hours. 
This article will discuss the best careers for women that can lead to a significant amount of money, including the annual median salary, investment options, and the required years of experience. It doesn't matter if you have a bachelor's degree or a master's degree; the banking business, the healthcare sector, and the information technology industry all feature a variety of subfields that can assist you in accomplishing your monetary objectives. We will have a conversation about the essential aspects of these high-paying occupations that you need to be aware of, such as the demand for professionals, the need for formal education, and the possibility of an increase in one's net worth. Therefore, to be financially successful, you must first choose a high-paying professional path that corresponds with your natural aptitude and interests. Whether you want to become a computer systems analyst or a corporate lawyer, this is true.
Many millennials are idealistic regarding their money, thinking: "I don't need one of those careers that make you rich! As long as I'm making a difference in the world, I'll be fine." Unfortunately, it's a different story when it comes to crunch time with bills, student loans, car payments, food, and rent. Nevertheless, knowing what jobs make you rich can be helpful as you decide your career path.
What if you had a job that paid up to or even over $100,000 annually? Think of the possibilities: cars that run without that strange clicking noise coming from the left side (is my tire going to fall off?). A place to live with water that doesn't smell like chlorine. That Michael Kors bag you've been eyeing. The luxurious vacations you'll take. Plus, think of the donations you could make to causes that are near and dear to your heart!
If you're searching for jobs that make you rich, keep reading!
You're Making So Much Money That You're Basically Oprah
Ok, yeah, there's only one Oprah. But with these careers, you'll be able to live it up.
You'll notice that the highest of the high-paying jobs are in the healthcare field. Most of these opportunities will require at least a Bachelor's degree, if not a Master's or even a doctorate.
But even if you need to be Dr. Millennial to obtain one of these jobs, that high paycheck will allow you to pay back those student loans.
Anesthesiologist
Median pay: $350k a year
Anesthesiologists are responsible for keeping us safe and pain-free when we go into surgery by knowing exactly how much anesthesia is necessary based on an individual. This job requires a lot of attention to detail and a high tolerance for hospitals (hey, it's not everyone's cup of tea).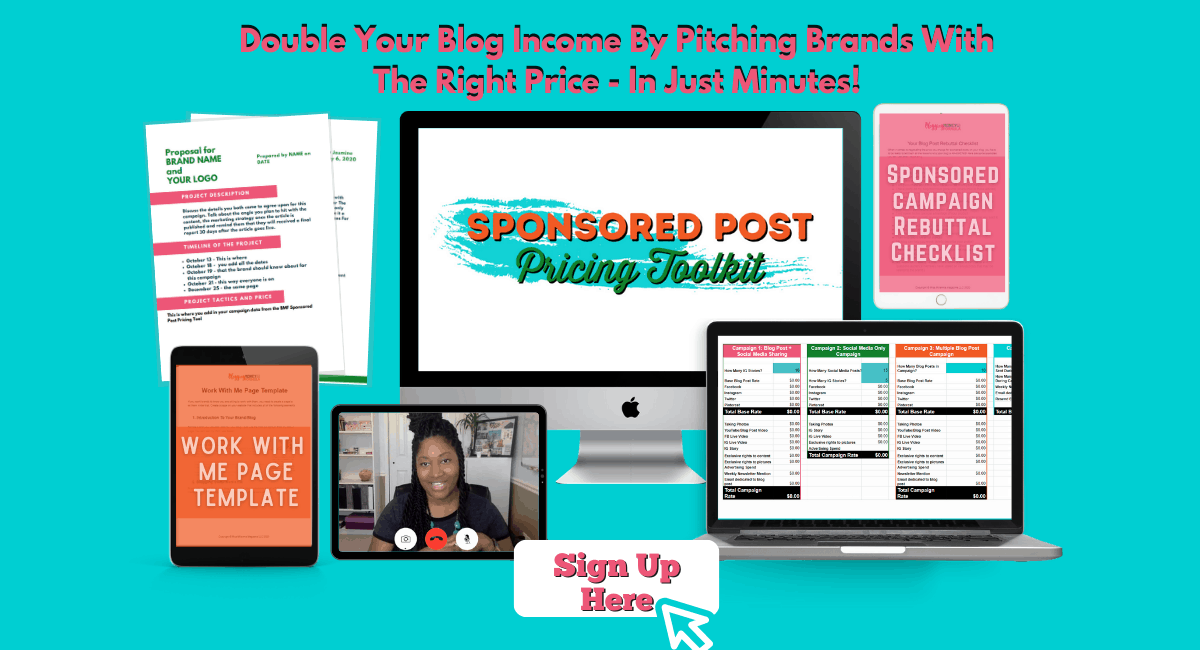 Remember that if you choose this as a career, absolutely no one can spell it. Therefore, you will need a plethora of business cards on hand.
Gynecologist
Median pay: $250k+
You're a woman. They're a woman. Need I say more?
For more career options in the medical field, read our article 4 Healthcare Careers That Might Be Perfect For You.
Careers That Make You Rich, But Not Quite Oprah
Lawyer
Median pay: $160k
Within the law field, you can take many different paths. Your salary will vary depending on what type of lawyer you are. You can use Snagajob when doing your research, which allows you to compare salary potential for different fields.
Like children? Maybe family law is a good option. Enjoy a challenge? Consider being a defense attorney. But, of course, you could also work in areas like corporate law, crime, patents, or even something as specific as discrimination.
According to the Bureau of Labour Statistics of the United States of America, the employment of lawyers is expected to expand by 4% from 2019 to 2029. This indicates that the employment outlook for lawyers is favorable. This expansion might be due to the growing need for legal services in various fields, including healthcare, intellectual property, and environmental law.
The versatility afforded by a career in law is one more reason to consider entering this field. Lawyers can work in several environments, including corporate legal departments, government agencies, and law firms. They also have the option of specializing in a particular field of law, which can lead to an increase in the prospective earnings of the individual. Becoming a lawyer is an excellent option if you have an interest in the legal system and the goal of establishing a successful and lucrative profession for yourself. This profession has the potential to give financial security and professional development due to the several career routes available, the high demand for legal services, and the typical salary of $160,000.
Starting the journey to be a lawyer can lead to many different outcomes, and pretty much any option you choose will pay well. People want to win in court and are willing to pay for it!
Pharmacist
Median pay: $125k
You'll need some excellent math skills to be a pharmacist and tremendous people skills. This is because pharmacists not only fill prescriptions but also interact with the patients and ensure they understand all their medication's ins and outs.
The pharmacist's responsible for guaranteeing those patients receive the correct prescriptions and know how to take them securely. This makes the function of the pharmacist an extremely important one in the healthcare business. They are employed in many locations, including hospitals, pharmacies in retail settings, and long-term care homes.
In addition to filling prescriptions, pharmacists provide patients with helpful advice and direction, such as assisting patients in managing chronic diseases, elaborating on the potential adverse effects of medications, and making recommendations on over-the-counter items.
To work as a pharmacist, you must graduate from a Doctor of Pharmacy (PharmD) program, which usually takes four years to complete. Following graduation, you will be required to do well on a test specific to your state to be granted a license.
According to the Bureau of Labour Statistics of the United States of America, the employment of pharmacists is anticipated to expand by 3% from 2019 to 2029. This indicates that the job prognosis for pharmacists is favorable. This expansion is driven by a combination of factors, including an aging population and an increased need for prescription pharmaceuticals.
Pharmacists have a variety of benefits, including a flexible work schedule, employment security, and prospects for career progression, in addition to the median salary of $125k. They also have the option of specializing in fields such as cancer, geriatrics, or critical care, all of which have the potential to boost their earnings.
Becoming a pharmacist is a commendable line of work to pursue if you feel compelled to lend a hand to those in need and have an interest in medicine and related fields. In addition, pharmacists make a substantial contribution to society's overall health and prosperity due to their high median salary, strong job outlook, and possibilities for professional development.
This might mean working with young women picking up their regular birth control or with an 85-year-old man picking up his wife's weekly pill packs.
Check out similar career options by reading Best 11 Careers For People Who Care About Others.
Corporate Economist
Median pay: $120k
If you love tracking data and keeping up with economic trends, this is the place for you.
Corporate economists are highly qualified specialists that analyze economic trends, market situations, and financial data to assist businesses in making decisions that align with their best interests. They are employed in various fields, such as the government, consultancy, and the financial sector.
Their job entails conducting research and conducting analysis of economic data, such as interest rates, inflation, and employment levels, to forecast market trends and identify potential dangers and opportunities for their respective companies. In addition, when communicating their findings to top executives and other stakeholders, they use statistical models and tools for data visualization.
In most cases, obtaining a master's degree in economics, finance, or a field closely linked to economics is required before one may work as an economist for a corporation. However, a doctoral degree could be necessary to obtain specific jobs or to work in academia.
The median annual salary for corporate economists is $120,00, making this a highly lucrative field of work to pursue. They also have the opportunity to enhance their careers and specialize in areas such as international economics, monetary policy, or econometrics if they so want.
According to the Bureau of Labour Statistics of the United States of America, the employment of economists is anticipated to expand by 14% from 2019 to 2029. This employment growth makes the employment prognosis for economists a good one. This expansion can be attributed to the growing demand for economic research in a wide variety of businesses, including the healthcare, energy, and technology industries.
To sum up, turning your interest in economics, statistics, and research into a lucrative job is possible if you pursue a position as a business economist. Corporate economists are highly appreciated for their experience in analyzing economic patterns and providing strategic direction to organizations. This expertise helps corporate economists earn a high median salary, have job security, and have possibilities for professional advancement.
Corporate economists look at the trends of the economy and try to predict what will happen next so that their company can make the best move. This is the perfect fit for someone who loves math and details and is willing to spend much time doing intense research. Keeping your nose to the grindstone will pay off with this profession!
Petroleum Engineer
Median pay: $100k
While only 25% of workers in this industry are women, women tend to make a little more than men. So long, wage gap!
Petroleum engineers determine the latest, greatest, and safest ways to extract oil from the earth. While you will spend a lot of time in an office setting doing research, some of your time will also be spent at drill sites doing hands-on projects.
The field of petroleum engineering demands a significant amount of education and training, as it is both highly specialized and in great demand. In addition, petroleum engineers are responsible for designing and developing systems for extracting oil and gas from reservoirs while adhering to various environmental and safety regulations.
Petroleum engineers are responsible for various tasks, including the conventional extraction of oil and gas and the development of innovative techniques such as hydraulic fracturing and horizontal drilling. This requires conducting research, examining collected data, and putting newly developed approaches to the test in relevant settings.
This profession offers high compensation and prospects for career progress, yet it often requires working long hours and spending time away from home. Demand for petroleum engineers is anticipated to continue to be high as the energy sector undergoes technological advancements and other types of change.
It is essential to have a solid foundation in math, science, and engineering if you want to pursue a career in petroleum engineering. If this is something you're interested in doing, then read on. First, consider getting a degree in petroleum engineering or a discipline closely linked to it. Then, get some hands-on experience in the sector by working an internship or getting a job at an entry level.
Again, you'll notice that many of these careers are math or science-related. The science and technology industry is growing quickly and is projected to grow even more in the coming years.
Read our article Women Are Underrepresented In These 9 Careers to learn more about career gaps for women.
Rolling in the Dough Without a Degree
Air Traffic Controller
Median pay: $125k
Air traffic controllers are responsible for keeping everybody safe in the sky. They keep planes adequately spaced out, instruct planes to gain altitude, etc.
Air traffic controllers' work is essential to maintaining aviation's high safety and productivity standards. They are accountable for directing the flow of air traffic, keeping an eye on the weather, and maintaining open lines of communication with the pilots to guarantee that flights arrive and depart without incident and on schedule.
To become an air traffic controller, you usually need to finish an academic program that the FAA approves, pass a medical exam and get a security clearance, and then complete a comprehensive training program. A college degree is not usually required for the position of controller; nevertheless, most controllers hold an associate's or bachelor's degree in a field that is relevant to their work.
Air traffic controllers have access to some of the top incomes in the country despite the rigorous training and demanding job obligations that come with the position. As a result, they can anticipate earning a comfortable life, with a median pay of $125,000 per year, while enjoying the excitement and challenge of a dynamic and fast-paced job, given that they can expect to make this amount.
Generally speaking, an Associate's degree or a couple of years of experience can get you into this field. And really, what's better than watching planes take off all day (and getting rich while doing it)?!
Subway or Streetcar Operator
Median pay: $60k
Ok, so admittedly, you're not going to be super rich with this job. But how fun would this be? You get to drive around all day!
You only need a high school diploma to be a successful subway or streetcar operator.
If you work in the transportation industry as a subway or streetcar operator, you play an essential part. You are in charge of conveying people to their chosen locations risk-free while ensuring that they reach their destinations on time and without incident.
Even though a degree is not required for the position, a significant amount of training and experience must be completed first. To respond appropriately to unforeseen circumstances, such as traffic jams or medical crises, you must be competent in the operation of heavy machinery and possess excellent communication and problem-solving skills.
But despite the difficulties, operating public transportation like the subway or streetcar may be an enjoyable and satisfying employment choice. You'll get the opportunity to engage in conversation with various individuals, observe the hustling and bustling of the city, and stand in the front row of all the action.
In addition, as urban areas continue to develop their public transportation networks, there is a rising demand for qualified individuals to work in the city's subway and streetcar systems. This ensures that you will have stable work and prospects for promotion as you gain more experience and skills.
Therefore, if you are seeking a thrilling and stable profession, operating the public transportation system, such as the subway or the streetcar, can be the ideal choice for you!
Some of the duties included with this position include opening and closing the doors for passengers, making announcements (beatboxing, anyone?!), and keeping general order in your vehicle.
Small business owner/entrepreneur
Median pay: Varies!
There's really no telling exactly how much money you could make by owning your own business…that's the exciting part!
Being an entrepreneur means that the sky is the limit. You are your own boss and you set your own hours.
But don't be fooled into thinking this option is easy—being a business owner is a lot of work! If you're dedicated, though, you could make a lot of money and not owe credit to anyone except yourself!
Read more about running your own business with these articles:
We've gathered up quite a few jobs that will make you rich, but don't sweat it if your personality doesn't mesh well with one of these. There are plenty of other high-paying gigs out there for the millennial who is willing to hustle!
A little bit of introspection and a whole lot of research can land you in the perfect career where you'll bring home the bacon.
Resources: Salary, Payscale, Bureau of Labor Statistics, Formswift
Final Thoughts
If you are looking for the best jobs that can make you rich, especially if you are a woman, you can pursue several high-paying careers with hard work and dedication. Medical professionals, management consultants, and commercial pilots are just a few professions offering a higher salary and median annual income.
To achieve financial success, investing in investment opportunities such as the stock market or real estate can be a first step. While investment banking and the finance industry may be attractive to some, an advanced degree in fields such as computer science, data science, or law can lead to higher-paying jobs. Therefore, it's essential to consider the different areas of expertise that can lead to wealth, including real estate development, product management, and financial management.
Additionally, for independent jobs, such as graphic designers, full-stack developers, and DevOps engineers, there is potential to make big bucks. While some may have a natural talent for day trading or navigating the insurance industry, it's important to note that many of the self-made millionaires out there started with a first need for personal finance knowledge, using credit cards wisely, and investing in stock options.