Getting your small business noticed is key in a competitive marketplace. To compete against other businesses, you have to reach your audience! Show off your special offers and share why you're the best.
One of the best ways to get your small business noticed is to get involved in your community and get your business name out. Here's how you can do just that!
1. Get Online
Your customers are online, and your business should be, too.
Take a look at your website and keep it up to date. Even if you don't sell products, you need to have information about your company. Doing this will attract potential customers who find you when they search online.
And if you don't have a website, create one! You'll need a hosting provider, so consider using BlueHost. They make it so easy to start a new site! Learn more about them here.
Utilize social media along with creating and updating all of the local business listings and profiles available to you. Make sure that you also maintain a Google My Business account. This will help you be seen by people looking for products and services that you offer.
2. Give Away Gifts
Giving away gifts is a fantastic way to build brand loyalty. You can host a giveaway in several ways, but social media may be your best bet for giving promotional gifts to prospective customers.
You can give away free samples of your products, if you make some. If not, promotional items like pens and t-shirts with your logo is a fun way to go! As a plus, it builds brand recognition.
3. Encourage Reviews
Your reputation is everything and can be the difference between gaining and losing customers. Always encourage reviews from existing customers so that you can get the good word out.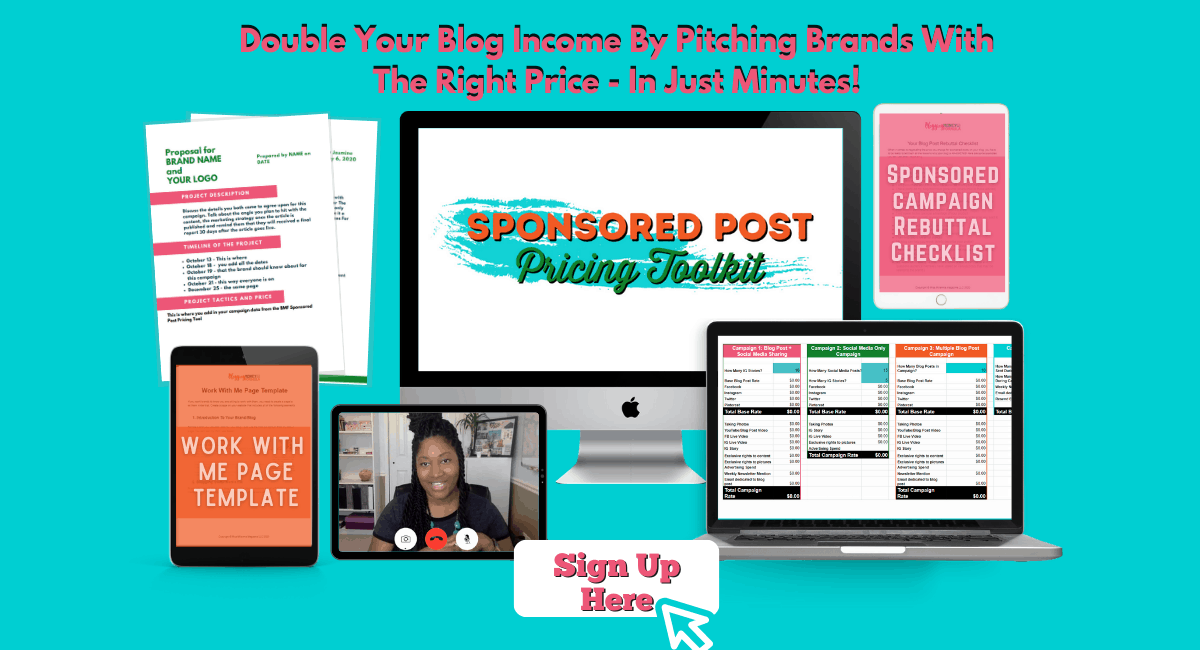 A negative review isn't always a bad thing, especially if your customers call attention to areas of your business that can be improved. There's always room to grow!
For example, a customer might not have been happy with your customer service but loves a product you sell. You need to look at how you're communicating with your customers and make changes since customer service is a huge reason why your customers will or will not continue working with you.
If you have good reviews, these reviews will be seen by other potential customers, increasing the likelihood that they purchase from you.
4. Attend Events
Attending trade shows and local events like conferences and networking evenings can help your small business get noticed by your community. These events allow you to interact with your neighbors so that you can start building trust.
Networking at these events can provide your business with value even if you don't get a single customer while you're there. You'll have the opportunity to meet with other business owners and learn from them. You're also likely to hear from guest speakers who are industry experts that can help you learn the best marketing techniques for small businesses.
5. Buy Local Ad Space
Small businesses typically shouldn't spend a ton on advertising. However, it is important to leverage local advertising to build your brand.
Using traditional marketing materials can help you increase your growth and bring in local traffic so that you can start giving your customers the quality customer experience they're looking for. To save money, you can use Canva to create your own graphics! Canva is an incredibly affordable graphic design tool that allows you to create social media posts, flyers, and so many other advertising materials. And they have a ton of free features!
Create your Canva account now!
Local advertising can also mean advertising online. You can try social media advertising or Google ads once you're happy with your website so that you can reach customers looking for the types of products and services you offer.
Once you have just a few customers who have enjoyed your products and services, you can expect word-of-mouth advertising to accelerate your business further.
These are only five creative things you can do to get your small business noticed. What other methods do you use? Tell us in the comments!