Interview with Grown Up Truth Creator, Alexandria Butler
This post may contain affiliate links. Which means if you make a purchase using these links I may recieve a commission at no extra charge to you. Thanks for support Miss Millennia Magazine! Read my full disclosure.
Know your worth and act on it. It is important for us to show our worth in the workforce and take ownership of our triumphs.  We don't do that enough.
I had the opportunity to chat with Alexandria Butler, a millennial woman with ambition. She created Grown Up Truth in 2011 while she was also figuring things out after graduating from college. After hearing more about Alexandria, I could not help but notice how perfect she would be to be featured in an interview for Miss Millennia. Let me introduce you to my friend and colleague, Alexandria Butler.
Miss Millennia Magazine: What is your age?
Alexandria Butler: I am 26 years young.  
 M3: What makes you an accomplished entrepreneur?
AB: Let's replace "accomplished" with "hustling". I am a hustling entrepreneur because I don't take no for an answer and I will not be confined to someone's rejection.  I am also perfecting the art of multitasking.  As an entrepreneur, you will have 18 projects in the air at one time.  The key to success is juggling them all.
M3: Tell us a little about Grown up Truth
AB: Grown Up Truth is an online lifestyle magazine that is dedicated to the millennial experience.  We focus on telling the stories of people 18-35 and the life transitions that they are facing.  We also cover pop culture, news, and career tips.  Anything that millennials want to discuss, we provide a platform for that.  We also participate in conference panels and headline speaking engagements that focus on the millennial experience and life after college.
M3: What motivated you to create Grown Up Truth?
AB: The original concept of Grown Up Truth was just a simple blogger account that I used to vent about my experiences after college.  The more I wrote the more hits I received.  I realized that I was not the only person who felt so out-of-place. As a woman of color in the workplace, I experienced so many micro-aggressions and it was inappropriate to address them in the office.  I openly expressed my emotions on my blog and received a mixture of feedback.  But it was the constant thread of "I thought I was the only one." that encouraged me to take Grown Up Truth to the next level; add other writers, and transform it into an online magazine.
M3: Where did you grow up and where are you now?
 AB: I grew up in St. Louis, MO and currently live in the SF Bay Area.  While I am slowly getting used to the California culture, I will always call St. Louis home.  St. Louis is where I am centered and where I find my family. It is just endless amounts of love, support, and realness. I do not regret much in life, but I will always regret that I did not recognize the gifts that St. Louis has given me until I left.
M3: Did you go to college? And if so, What was your area of study?
AB: I graduated from Stanford University with two degrees in Communication and Spanish.
We need to define success on our own terms. Once you define it, then you can make the right choices to reach your goals.
M3: What has been your biggest struggle in achieving your goals? How did you overcoming it?
AB: The biggest struggle has been letting go of the expectations of others.  When you graduate from college, you think you are a superhero and that you will never fail.  I had to embrace my authentic self—my opinionated, vocal, passionate, humorous, and overly ambitious self—to really grow into my calling.  People still call me opinionated and vocal.  The only difference is that it now supports my lifestyle.  Most people shunned me for my talkative and curious nature, except for my parents and my grandmother.  Therefore, I always saw these traits as negative.  My middle school age self now laughs at the fact that the two most criticized traits are now some of the two most spectacular traits of my personality.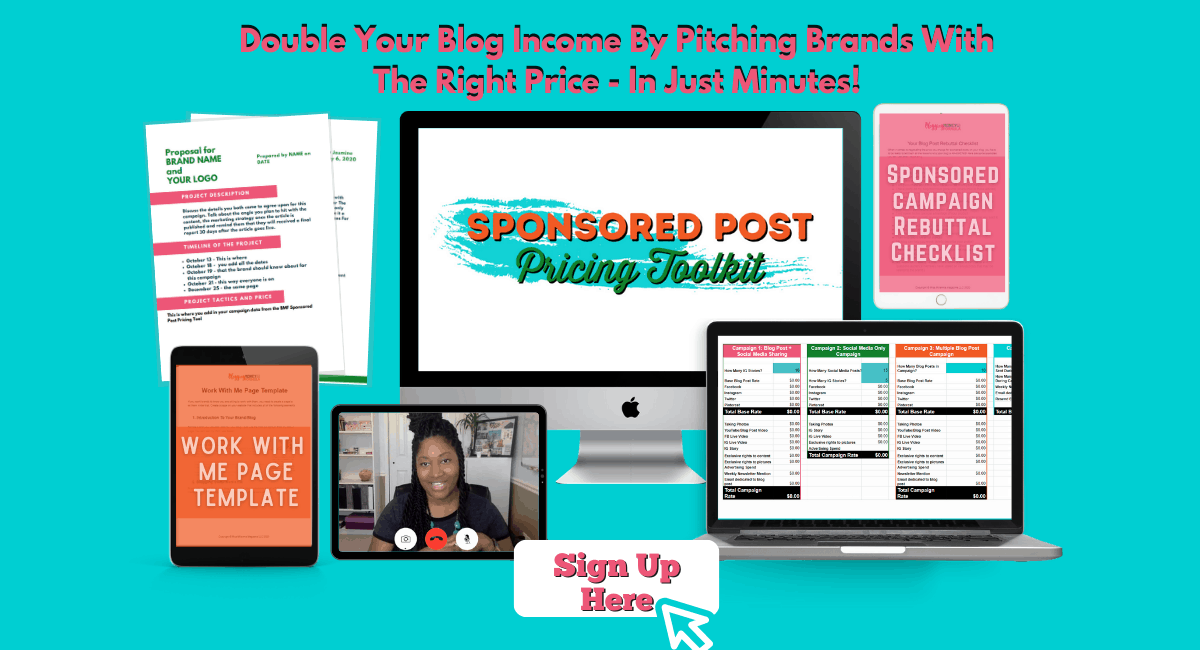 M3: What inspires you?
AB: I find inspiration from everyone I meet, but it is the next generation that truly pushes me to succeed.  I can't count how many 8-18 year olds I meet on this Grown Up Truth journey who yearn for acceptance and mentorship.  They are my inspiration and I continue to use my platform to fight for their voices and the voices of their predecessors.
Also, I am nothing without community. One of the greatest gifts God has given me is my skin tone and my culture.  I am part of a strong community and my privilege—college degree, career, family, freedom—is because my community member's sacrifices. I refuse to be anything but my best when I know that there was someone in my history who dreamed of the day they could witness a drop of the blessings that I have been given. Maybe this is why I put so much pressure on myself. We all need to take a step back and just say "thank you" to the rebels, revolutionaries, and leaders who came before us.  It will definitely put your life in perspective.  My passion and my hard work are for them.
M3: What advice do you have for other millennial women who aspire to entrepreneurship?
AB: Two Tips:
1. Know your worth and act on it.  It is important for us to show our worth in the workforce and take ownership of our triumphs.  We don't do that enough.
2. Build a strong support system.  You can only be "superwoman" for so many hours in a day and you need a group of people to hold you and love on you.  It is important to be vulnerable. Just because you are building an empire doesn't mean you are not allowed to have emotions and insecurities. Actually, the emotions and insecurities make you unique.  Find people who will celebrate them.
M3: Who is someone who has been most influential to you?
AB: Again, so many people. Today, I want to give a warm shout out to Janet Mock. First and foremost, she is one of the best storytellers of our time.  Her way of intersecting cultural truths and pop culture is just incredible. On a deeper level, she is never afraid to fight ignorance with eloquence and class. Even as a millennial, she is a symbol of strength in the trans community and woman of color community.  I admire her bravery and her all around badass-ness.  People like her help me develop into the woman I want to be.  I thank Janet for encouraging women with platforms to use them as a tool for discussing critical issues in our society.
M3: What do you think is the key to success?
AB: We need to define success on our own terms.  Having more women define their version of success is quite revolutionary since our society views the highest level of female success as marriage with 2.5 children. Obviously, your definition will transform as your life matures, but you should always define it for yourself.  Once you define it, then you can make the right choices to reach your goals.
Right now, I define success in 3 major categories: Family, dog, and investments.  My family—both genetic and chosen—is the most important thing in my life.  This will always be true.  If they are happy and healthy, I am more than satisfied.  My puppy is basically my first-born and my investments are very important. I am working hard to build a strong financial future for myself, and my possible future family additions. Plus, I never want to be in a position where I am counting on someone else to take care of me.  In my opinion, that is dependence not partnership.  I would much rather have a partner. I am just honored that I can use my passions and my interests to grow my investments.
Check out The Grown Up Truth at http://grownuptruth.com for great millennial interviews and advice. Also, for more info about Alexandria (Lexi) and daily updates, please check out her website Curls and Stilettos.  You can also find her on twitter at @lbee27 and instagram at @lbee27.