Holiday Deals 101: How to Shop For the Holidays on The Cheap
This post may contain affiliate links. Which means if you make a purchase using these links I may recieve a commission at no extra charge to you. Thanks for support Miss Millennia Magazine! Read my full disclosure.
I am big on having a holiday budget as you may probably already know from my 12 Practical Gifts Anyone Would Love Article, and this is the time that everyone is starting to do their Christmas shopping. I have a strategy I use every year so that my wallet can survive the holiday spending mayhem. This way I can enjoy my holidays without all the buyers remorse. I've stumbled across a new website that makes my holiday savings even sweeter! But more on that later. Here is my strategy for shopping on the cheap.
Make a List
You have to have a list of people who will be receiving gifts from you this year. Without this, your list will just continue to grow. Sit down and think about all the people you'd like to get a gift for and write out their names. I do this in a note in my iPhone. Next, I pay attention to our convos. When I hear, "I need a…" or "I wish I had a…" or even "This would be so much easier if I had a…" my ears perk up, and I silently record those wants on my Christmas list. The best thing about these moments is that people often forget they even mentioned it or remember that it is something they forgot they wanted, so it gives you an opportunity to play mind-reading Santa.
Make a Budget
Once you decide on who you will be buying for making a budget and divide your budget by the number of people you plan on buying gifts. For example, If your budget is $300 and you have seven people on your wish list, your budget per person is $42.85. I try to make sure I get good gifts within budget, and the game I like to play involves being under budget if I can that's like my personal reward.
Know and Shop the Deals
Next you have to know what deals are going on out there. I know many people read the newspaper or wait for emails from their favorite stores, but I have found a website that tells you about all the deals going on throughout the year and it's called CyberMonday.com. This site is pretty easy to navigate and makes it pretty simple to get all the latest promo codes and deals going on at the time.
It's very up to date and shows you all the offers for that day and even lets you sort based on the promo codes and sales that will be expiring soon. Some of the deals they list are sitewide while others are actual Promo codes to apply during your checkout on each store to get an additional deal. I bought a gift on Kohls and got an additional 15% off just by using CyberMonday.com. I also purchased a Living Social deal and got an additional 20% off of my purchase!
One thing that I like about shopping online is that you can find the exact item you were searching for just by doing a Google search. Well since I've discovered CyberMonday, now I just find that item here. For example, I've been looking for a Blink -182 Vinyl record for his record player for years now. I simply searched on CyberMonday.com and It showed me all the stores where I could find the exact item I was looking for.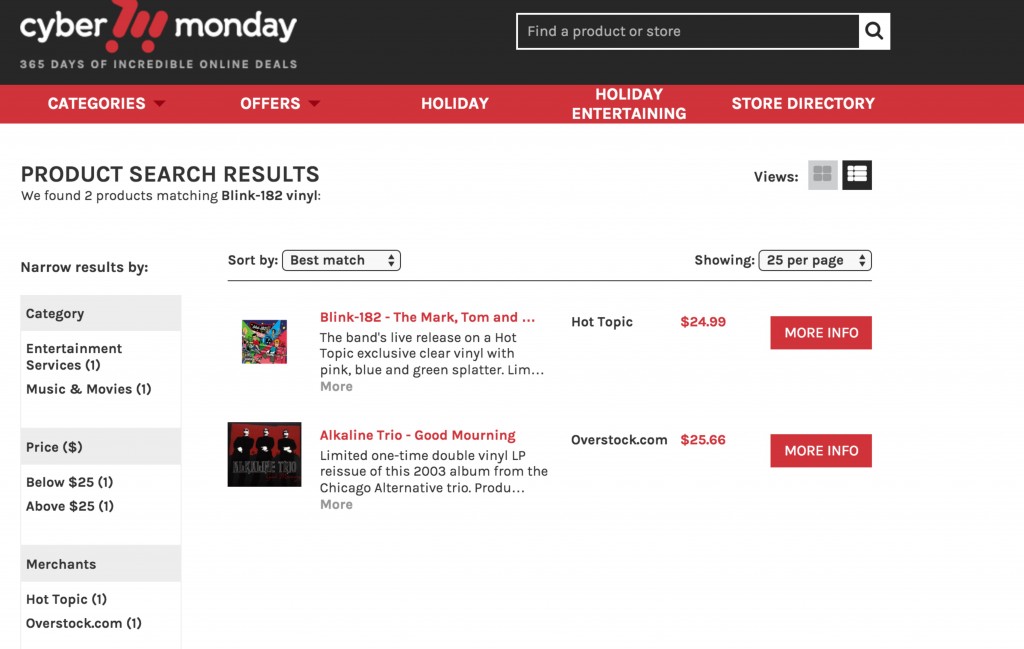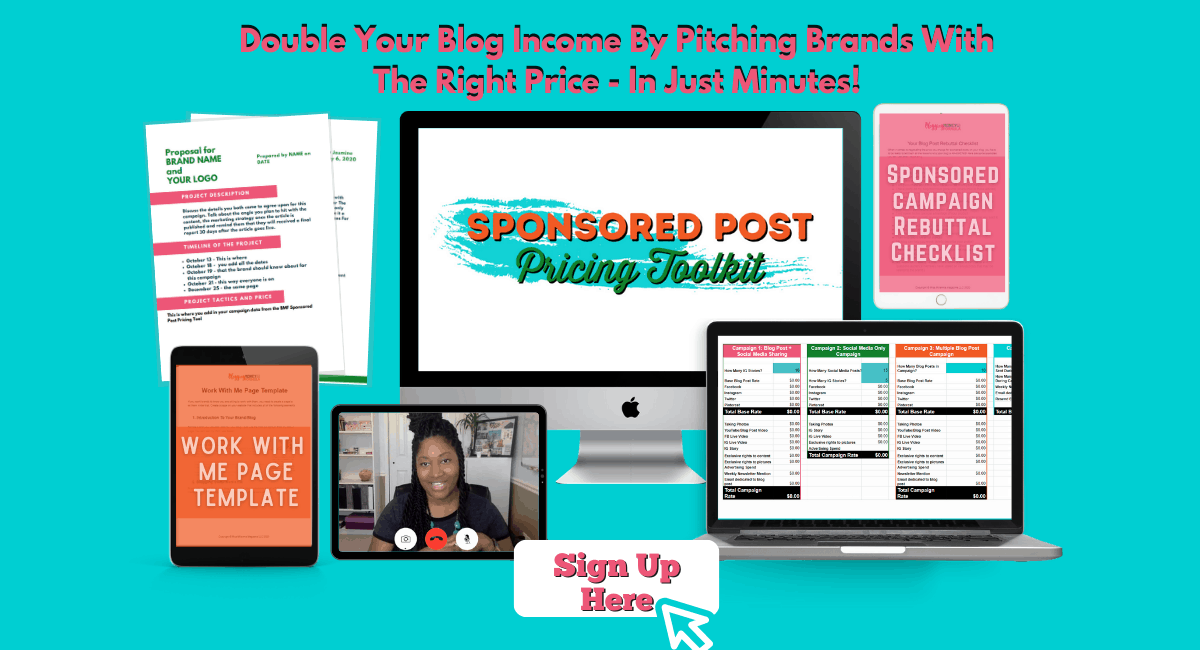 I have not shopped at Hot Topic in years, so this is a store I would've never thought to look. And sure enough, here is the record I've been looking for for some time now. Not only does Cyber Monday Help me save, but it makes it easy for me to search for a very particular item across several stores without having to worry about all the Google clutter. I have to admit, however, that there is not as much selection of stores as Google, but what I do feel confident about is that the stores in Cyber Monday are legitimate, well-known sites to buy items from. They have over 800 online stores with exclusive promotions from them all.
As if this site were not awesome enough, they will also be doing an exclusive Deal of the Hour on its front page on Black Friday and Cyber Monday to make sure you get The best deals on these two days without having to leave your home. They will be highlighting a different retail promotion every hour. If the idea of checking their site every hour seems tedious, just sign up to be emailed with their most exclusive deals. You just sign up at the bottom of the page.
Just from me using CyberMonday.com, I am already more than halfway done with my Christmas shopping for the year, and it ain;t even Thanksgiving yet. I know that CyberMonday.com will be my new go-to place. This may be the biggest shopping season of the year, but it does not mean we have to go broke because of it. Use my tips above and check out Cyberonday.com to start saving this year.
I was selected for this opportunity as a member of Clever Girls and the content and opinions expressed here are all my own.