Is HelloFresh Worth It? Everything You Need To Know Before Trying
This post may contain affiliate links. Which means if you make a purchase using these links I may recieve a commission at no extra charge to you. Thanks for support Miss Millennia Magazine! Read my full disclosure.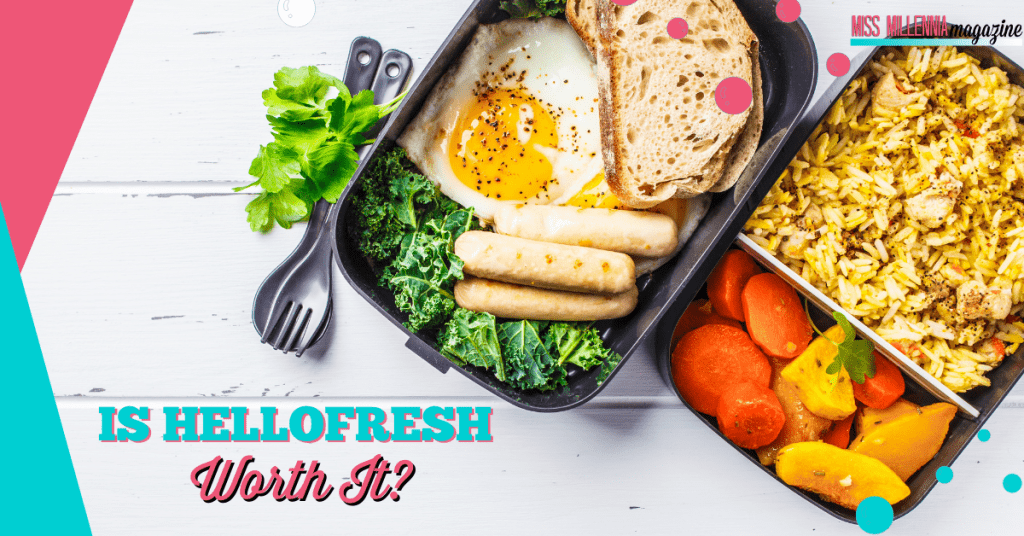 Thanks to HelloFresh for sending me a free meal kit to write this article. Opinions are 100% my own!
Everyone is hopping on the meal prep and delivery service bandwagon these days. Anyone with Instagram is bound to see one of their friends cooking up a storm on Sunday, meal planning to save time and money during the busy week.
While we're all about this level of organization, finding the time to go to the grocery store, research healthy recipes, and cook for an entire week sounds a little too daunting to us on a Sunday evening. Sundays are for chilling and maybe a girl's brunch, not hours spent over a hot stove! That's where the HelloFresh meal kit comes to the rescue.
Hellofresh box has a lot of benefits that you can't even imagine. First, Hellofresh meals are full of energy, and a balanced diet is hidden inside the box. Also, all the recipe ingredients are organic and full of nutrition for your body. Moreover, Hellofresh's recipes are easy because you will get a step-by-step recipe manual in the box.
If you have a busy schedule but love cooking, I suggest ordering a meal kit according to your taste. You can easily order a box from the Hellofresh website, where you will also get a discount and three surprise gifts.
Falling into the trap of eating frozen food and takeout is not beneficial for our wallets or health. So when I heard the buzz surrounding meal kits, I was skeptical at first. I liked the idea in theory but was concerned they would be pricey and over complicated.
However, I want to be more organized during the week and stay committed to my health. I have also read many positive HelloFresh customer reviews, so we were excited when my husband and I got to try it out.
I have to say, it's the solution I've been looking for. So here is everything you'll want to know before trying your HelloFresh meal kit.
What is HelloFresh?
HelloFresh is a popular meal kit service that sends you all the pre-portioned ingredients and easy-to-follow recipe cards, all you need to cook a delicious home-cooked meal. Their site is super easy to navigate, and you can choose between 2-4 meals from their weekly menu featuring the best HelloFresh recipes curated by professional chefs and nutritionists.
Hellofresh allows you to customize the meal box according to your dietary preferences. Hellofresh meal box contains all the ingredients having pre-measured calorie levels for different recipes. So when you go on their website or Hellofresh app, you can choose what recipe you want to cook with all the nutritional information of each ingredient.
Hellofresh is among the most popular meal kits in the United States for many reasons. All the boxes contain the exact amount of ingredients needed for a certain number of people. If you want to cook for two people or just yourself, you will select the number of persons while ordering the meal box. This allows you to finish the food and less food waste than on regular cooking days.
Hellofresh uses fresh ingredients, including vegetables and fruits, produced locally. Therefore, the box is cheap, and there are no extra costs involved in the supply chain. After you finalize the main ingredients, the number of servings, the recipe, and the number of meals per week, you must select the delivery date. Hellofresh will send you a cardboard box every week on your desired date with all the ingredients for various meals.
Once you choose your meals every week (the most challenging part!), everything gets shipped to your door, including detailed HelloFresh recipe cards with step-by-step instructions on how to cook the calorie-smart meal. Don't like the HelloFresh meals this week? Feel free to skip a week if you have other dinner plans!
It's Convenient
What I love most about the HelloFresh meal kit is the convenience of the service. Not worrying about recipe hunting or grocery shopping after a long workday is a godsend. Plus, they have flexible plans and less hassle. That means you can tweak, pause, or cancel your plan anytime.
HelloFresh box allows deciding in the comfort of your home what you want for lunch or dinner. You do not have to waste time wandering in supermarkets and finding the best ingredients for your following recipe. It is tiring and exhausting to select in a short time standing in the middle of the crowd. Instead, log in to your HelloFresh account and decide what you want to eat.
With HelloFresh, you can save time as well as money. After you place your meal box order, you will receive the box at your doorstep. Now, you no longer have to go to markets for grocery shopping. Instead, pick up your smartphone, make a customized meal plan, and receive the box ready to be cooked.
HelloFresh is flexible in providing meal service at your doorstep. You can cancel or reduce the weekly frequency of receiving meal kits. If you want to lessen the number of meal boxes weekly, you can change the meal quantity in your account settings. Moreover, if you add more ingredients and recipes to your HelloFresh meal box, customize your meal size according to your needs.
There's a Range Of Recipes
My husband and I were super impressed by the variety of HelloFresh meal recipes each week. There are 20+ recipes to choose from, with an extensive range of cuisines. Mexican, Chinese, Italian—the list goes on!
They also have 20-minute meal options (ideal for those nights after work when you just can't be bothered), calorie-smart recipes, gourmet meals that take a little longer, and even craft burgers. We were drooling over at the site.
We love that the diversity of HelloFresh recipes also caters to various dietary restrictions. There are HelloFresh calorie-smart meals, HelloFresh keto meals, and HelloFresh vegetarian meals. Since I'm a vegetarian, having these options is essential for me. Even if you're not a vegetarian, having meat-free meals weekly is good for your health and the environment. 
Professional chefs curate all the recipes, and let me tell you; they did not disappoint! We tried the Roasted Vegetable Paella, Garlic Herb Tortellini, and Chimichurri Pork Tenderloin. (Don't worry, Chris ate the meat dishes, and I stuck to the veggies!)
The cooking time of the paella took a little longer, around 45 mins, but it was so worth it! It is one of their intelligent calorie dishes, but you'd never know. It was filling and delicious, and we both loved the fresh veggies. The tortellini was also fantastic, and we get why it was voted into their "Hall of Fame" recipes. 
Look for Fun Add-Ons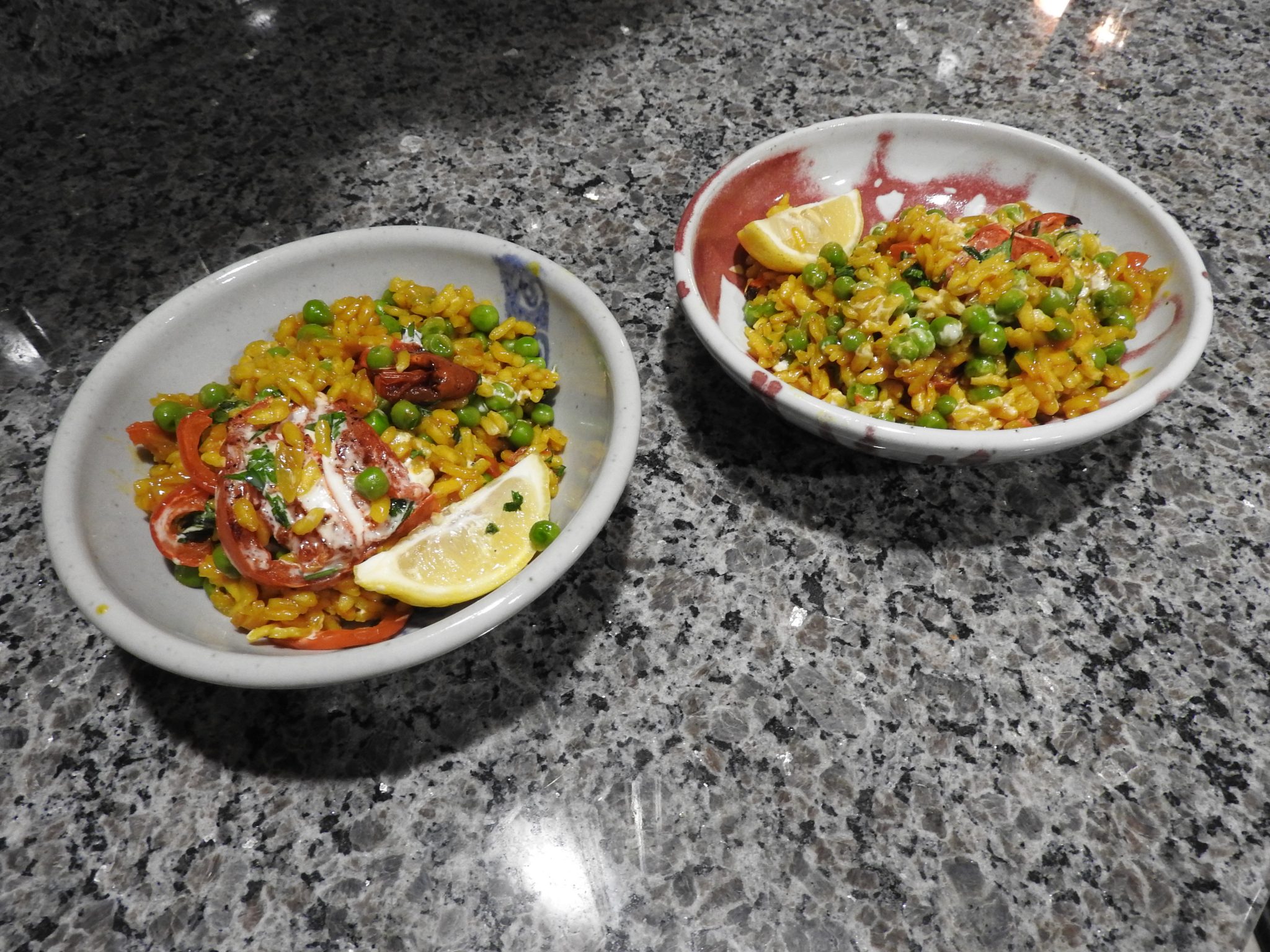 But wait, there's more! HelloFresh has a bunch of cool add-ons that I'm digging into. For example, you can add selected meals to your plan for the week you're expecting your girlfriends to come over (or if you can't, pick just three!). This option is also great if you have an extra busy week and need another easy-to-make meal in your rotation.
They have side dishes and desserts, too. But, of course, we're talking garlic bread, brownies, and cookies—everything you need to complete the perfect girls' night.
One of the most popular add-ons is the ability to add selected meals to your plan for the week. This is perfect when you're expecting guests or need another easy-to-make meal in your rotation. In addition, you can choose from various delicious options that cater to different dietary needs and preferences, such as vegetarian or low-calorie meals.
If you are looking for something to complement your meals, HelloFresh also offers a variety of side dishes and desserts as add-ons. You can choose from options like garlic bread, roasted vegetables, and even artisanal cheeses to add more flavor and variety to your meals. For dessert, you can indulge in sweet treats like cookies, cakes, and brownies.
HelloFresh's fun add-ons can help you add variety to your meal plan, cater to different tastes, and make your meals feel more special. So, go ahead and indulge in some garlic bread or brownies – you deserve it!
It's a Money Saver
Ok, we know what you're thinking—how much is Hello Fresh Meal Box? However, the thing that surprised me most about the HelloFresh meal kit is how affordable it is. HelloFresh meals cost approximately $7.49 each, and meals almost always leave you with enough leftovers for lunch the next day! There is never an overwhelming amount of food, though.
If you live solo, you're probably wondering—is HelloFresh worth it for one person? What's great is that you can personalize everything about your meal plan, including its quantity. I also discovered that I had nearly the exact amount of each ingredient delivered to me, meaning no food waste! I'm all about something that doesn't cause me to waste food or money.
HelloFresh meal service offers promotional discounts and a subscription service in which you can save a lot of money on every meal box. If you are a regular customer, you can customize your meal plan based on the money you want to spend. By choosing a meal plan that suits your lifestyle and budget, you can save money by avoiding unnecessary purchases of expensive ingredients or meals you may not eat.
HelloFresh also offers a family box which saves you money because a whole family will have enough food on their tables. Compared to any other meal kit delivery service, Hello Fresh is the most economical for families.
HelloFresh can be a great money-saver in the long run. By providing you with the exact amount of ingredients needed for each recipe, offering discounts and promotions, saving you time and effort, and catering to different dietary needs and preferences, meal boxes are a great way to save money on your food costs while enjoying delicious and healthy meals.
Home-Cooked Meals Made Easier
The freshness of the ingredients and the nutrition the meal offers is perhaps the most common concern many people have regarding meal subscriptions. So if you're considering switching to a meal delivery service, you're probably wondering—are HelloFresh meals healthy?
HelloFresh delivers three times a week, and the meal kit comes with high-quality ingredients and reusable ice packs to ensure that everything is fresh until it reaches your kitchen. What's more, every single one of their meal kits is accurately labeled, containing all the nutritional facts.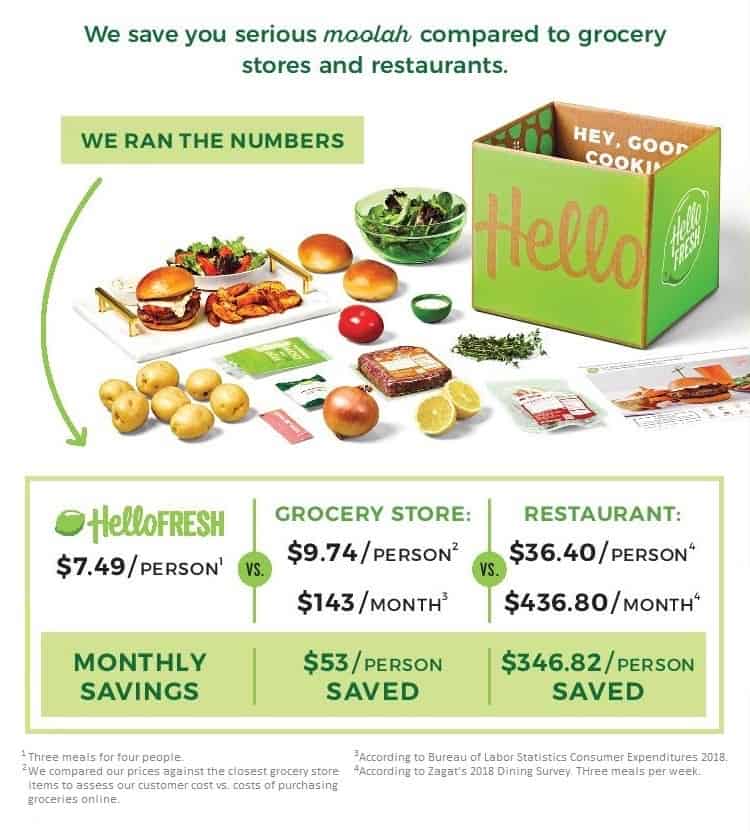 HelloFresh meal box takes the hassle out of meal planning and grocery shopping. With HelloFresh, you don't have to worry about deciding what to cook or making a grocery list. The meal box has all the necessary ingredients for your chosen recipes so you can skip the time-consuming trip to the grocery store.
The recipes provided in the meal box are designed to be easy to follow, with step-by-step instructions that are easy to understand. In addition, the pre-measured ingredients ensure that you have the exact amount needed for each recipe, saving you time and reducing food waste.
HelloFresh meal box makes home-cooked meals more straightforward and accessible. It eliminates the need for meal planning, grocery shopping, and measuring ingredients and offers a range of meal plans to suit different dietary needs and preferences. As a result, HelloFresh saves time and effort while ensuring you access fresh, healthy, and delicious meals.
HelloFresh is perfect for anyone who loves a home-cooked meal but doesn't always have the time to make one. It's also a great way to improve your cooking skills and try out new recipes from your home. Enjoy high-quality ingredients brought straight to your door for a fresh take on meals you won't forget.
HelloFresh offers a range of meal plans to suit different dietary needs and preferences. So whether you are vegetarian, gluten-free, or want to reduce your calorie intake, HelloFresh has a plan that works for you.
If you love to cook and experiment in the kitchen but struggle to find the time or motivation to plan, shop, and prep ingredients for meals, the HelloFresh meal box might be just what you need. With HelloFresh, you can enjoy the convenience of having fresh, healthy, and delicious meals delivered right to your doorstep without sacrificing the joy of cooking and the satisfaction of preparing a home-cooked meal.
Our friends at HelloFresh are extending a special offer to our readers. Follow this link to get $80 off, including free shipping on the first box!