Five Book Recipes You Can Make In Real Life
This post may contain affiliate links. Which means if you make a purchase using these links I may recieve a commission at no extra charge to you. Thanks for support Miss Millennia Magazine! Read my full disclosure.
For colleges students across the country, Christmas break is fast approaching. For me, that means some free time to catch up on reading, and maybe some cooking too! I remember how envious I was last summer when my friend returned from the Wizarding World of Harry Potter in Universal Studios, Florida. She told me all about the chocolate frogs she got to eat and the butter beer she drank. While my trip to Florida is still far off (i.e. not actually planned), that doesn't mean I can't enjoy some butter beer while I reread Harry Potter this Christmas break. Here's that recipe and four other book recipes from literature that you can make at home yourself.
1. Butter Beer from Harry Potter
One of the most popular drinks in literature, this is a drink that anyone will enjoy as there isn't any actual beer in it. This recipe comes to us from Wikihow.
Ingredients
10 OZ of Cream Soda (1 & 1/4 cups)

1 Tbsp of Salted REAL Butter

1/2 Cup Butterscotch chips

1/4 Cup Original Coffee Mate Liquid Creamer
Directions: Put the Butterscotch Chips and Butter in a microwave safe bowl. Heat for 30 seconds. Stir and Heat for another 30 seconds.  Now add your Creamer to the bowl.
Microwave in 30 Second increments again. Stirring each time.   It usually takes about 4 times (2 minutes) to get the right consistency.  Set your mixture aside.  The chips and butter should be a thick stir-able paste.
Heat Cream soda in the microwave for 90 seconds.  BE VERY CAREFUL!   Microwaves times vary.  Make sure not to over heat the Cream Soda or all of the fizz will be gone.
Pour Butterscotch mixture into heated Cream Soda. Stir & Serve!
You can also consider serving this one chilled by pouring the mixture over scoops of vanilla ice cream, like an ice cream float! Or for an adult version of this drink, consider adding a shot of spiced rum.
2. Turkish Delight from The Lion, the Witch and the Wardrobe
In The Lion, the Witch and the Wardrobe, Edmund inhaled the Snow Queen's Turkish Delight and betrayed his siblings.
History says a Turkish man named Bekir Effendi, who opened up a confectionery shop in Istanbul in 1776, unveiled the delicacy in his sweet boutique.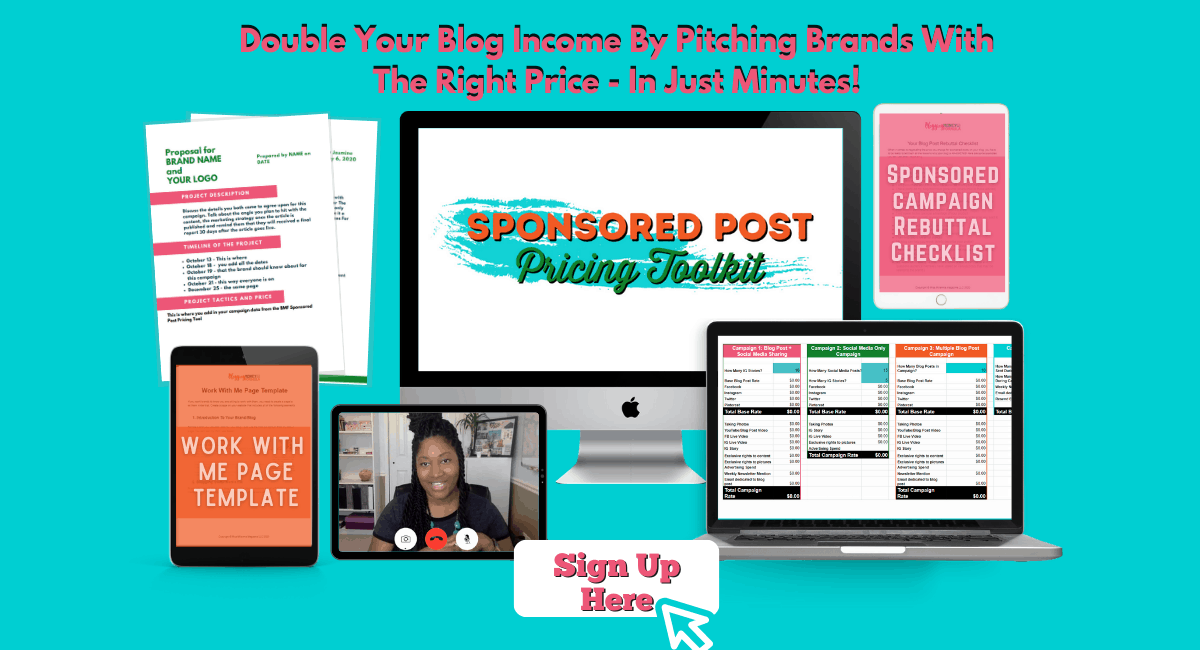 Ingredients:
1 1/2 cups

water

3 cups

granulated sugar

3 tablespoons

light corn syrup

1/2 cup

orange juice

3 tablespoons

orange zest

3 (.25 ounce) envelopes

unflavored gelatin
3/4 cup

cornstarch

1/2 cup

cold water

1 tablespoon

vanilla extract

3/4 cup

chopped pistachio nuts

confectioners' sugar for dusting
Directions:
Bring 1 1/2 cups water, sugar, and corn syrup to a boil over medium-high heat in a large saucepan. Cook, stirring frequently, until the temperature reaches 240 degrees F (115 degrees C) on a candy thermometer. Set aside and keep hot.

Stir together orange juice and orange zest, sprinkle with gelatin, and set aside. In a small bowl, dissolve cornstarch in 1/2 cup cold water, then stir into hot syrup. Place over medium-low heat, and simmer, stirring gently, until very thick.

Remove syrup from heat, stir in orange juice mixture, vanilla, and pistachios. Sprinkle a 8×8-inch pan generously with confectioners' sugar. Pour the Turkish delight into the pan, and let cool in a cool, dry place (not the refrigerator) until set, 3 to 4 hours.

When cool, sprinkle the top with another thick layer of powdered sugar. Cut into 1-inch squares, and dredge each well with confectioners' sugar. Store at room temperature in an airtight container.
3. Lembas Bread from The Lord of the Rings
Lembas bread is an elven delicacy in LotR, and it is rumored that one bite is all it takes to fill your stomach (although Pippin and Merry prove that wrong). This recipe comes from Spark Recipes.
Ingredients:
2 1/2 cups of flour
1 tablespoon baking powder
1/2 teaspoon maple syrup/honey
2/3 cup of milk/heavy cream (or more, if necessary)
Directions: Preheat oven to 425 degrees Fahrenheit. Mix the flour, baking powder and salt into a large bowl. Add the butter and mix with a fork or a pastry cutter until the mixture resembles fine granules. Add the sugar and cinnamon, and mix them thoroughly into the mixture. Add the milk/cream and vanilla and stir them in with a fork until a nice, thick dough forms. Roll the dough out about 1/2 in thickness.
Cut out 3-inch squares and transfer the dough to a cookie sheet. Criss-cross (do not cut all the way) each square from corner-to-corner with a knife. Bake for about 12 minutes or more (depending on the thickness of the bread) until it is set and lightly golden.
Enjoy!
4. Fried Green Tomatoes from Fried Green Tomatoes
In Fannie Flagg's novel, the Whistle Stop Café in Whistle Stop, Alabama is known for its fried green tomatoes. If you try this recipe, you will know why they were such a sensation. This recipe comes from MyRecipe.
Ingredients:
1 large egg, lightly beaten
1/2 cup buttermilk
1/2 cup all-purpose flour, divided
1/2 cup cornmeal
1 teaspoon salt
1/2 teaspoon pepper
3 medium-size green tomatoes, cut into 1/3-inch slices
Vegetable oil
Salt to taste
Directions: Combine egg and buttermilk; set aside. Combine 1/4 cup all-purpose flour, cornmeal, 1 teaspoon salt, and pepper in a shallow bowl or pan. Dredge tomato slices in remaining 1/4 cup flour; dip in egg mixture, and dredge in cornmeal mixture.
Pour oil to a depth of 1/4 to 1/2 inch in a large cast-iron skillet; heat to 375°. Drop tomatoes, in batches, into hot oil, and cook 2 minutes on each side or until golden. Drain on paper towels or a rack. Sprinkle hot tomatoes with salt.
5. Mellark's Bakery Goat Cheese and Apple Tarts from The Hunger Games
This one is pretty complicated, but it's worth it for Mellarl-worthy tarts. After all, Peeta Mellark himself would make these in District 12, so you know they are good.
Ingredients:
3 cups flour

1 cup

shortening

3 tbsp

sugar

3

eggs

1 tsp

distilled white vinegar

1/2 tsp

salt

5 tbsp

water

2 cups

diced apples

1/2 cup

sugar

5 tbsp

cornstarch

1 tsp

lemon juice

1/8 tsp

cinnamon

1 pinch

salt

1 pinch

nutmeg

1 1/2 cups

water

5 oz

goat cheese

1/3 cup

sour cream

3 tbsp

sugar

2 tbsp

honey

1 tsp

heavy cream
Directions: First, work on the pie crust. Combine the flour, sugar, and 1/2 tsp salt in a bowl. Using a pastry blender, cut the shortening in until it's nice and crumbly. Mix together one beaten egg, vinegar, and 4 tbsp water. Whisk together in a large bowl and gradually add the flour mixture. Mix with a fork, adding the last tbsp water. Do not knead the dough as you want the little pieces of shortening to be in the dough, which helps the flakiness. Form the dough into a ball and wrap tight in plastic wrap. Chill in the fridge.
Next, do the apple filling. Combine 1/2 cup sugar, cornstarch, cinnamon, nutmeg, and pinch salt. Put 1 1/2 cups water in a pot and add the dry ingredients, using your (very clean) hand to break up the cornstarch in the water. Add the apples and heat on high and boil for two minutes, stirring constantly. Mixture will thicken. Lower heat and simmer covered for 8-10 minutes. If it's too thick, add more water. Next, make the goat cheese filling. Using a whisk, combine the goat cheese, sour cream, 3 tbsp sugar, and honey until smooth. Add one egg and stir until the filling is a nice golden yellow. It should be smooth and creamy. Preheat oven to 350 degrees.
Separate your dough into 10 equal sized balls. On a floured surface, roll out the dough, wide enough to fit your tartlet pan (or muffin pan). Press dough into side and fold over into the middle to form a nice crust. Make an egg wash by beating 1 egg with 1 tsp heavy cream. Lightly brush onto the crusts, taking care not to leave any excess on the bottom. Fill about 1/3 to 1/2 with goat cheese filling. Bake for 15 minutes. Fill the center of the tarts with the apple filling, leaving some of the goat cheese visible on the sides. It should be firm enough to support the filling. Bake for 20 minutes. Slide the tarts gently from the pan and let them cool
Eat while still warm. If you use a muffin pan, baking time may change and you'll be able to make more with the amount of dough. Start with 10 minutes and check the goat cheese filling's firmness, adding 5 minutes at a time until done. For the second bake, check your crust color at 10 minutes, adding 5 or 10 minutes as needed.
These recipes are the perfect combination of reading and food. Next time you find yourself with some free time, look into making one of these amazing recipes. You'll get one step closer to being able to live out your fictional dream life and you will enjoy yourself no matter which one you choose to indulge in.
Resources
For even more literary food recipes, go to FictionalFood.net