How To Find True Friends As An Adult
This post may contain affiliate links. Which means if you make a purchase using these links I may recieve a commission at no extra charge to you. Thanks for support Miss Millennia Magazine! Read my full disclosure.
Being an adult is hard. You know what is even harder? Being an adult with very little to no friends to vent to and flourish with. In the past 4 years or so, I have made major moves across the country — from Virginia to Hawaii to Texas, and I have only managed to stay in touch with one good friend… who lives in Florida. So, as well as we get on, we are only able to see each other maybe once or twice a year if we are lucky.
Because of this, I've started a search for new friends and I have realized that making friends are really hard as a young adult! Everyone is trying to get their lives together — graduating, getting married, finding their dream job and having kids! Even as a naturally optimistic and outgoing person, I am having a little trouble finding new and true friends that I would love to keep around. After a little research and a ton of trial and error, I think that I may have come across the best tips and tricks to making true friends as an adult.
Tip #1: Put Yourself Out There!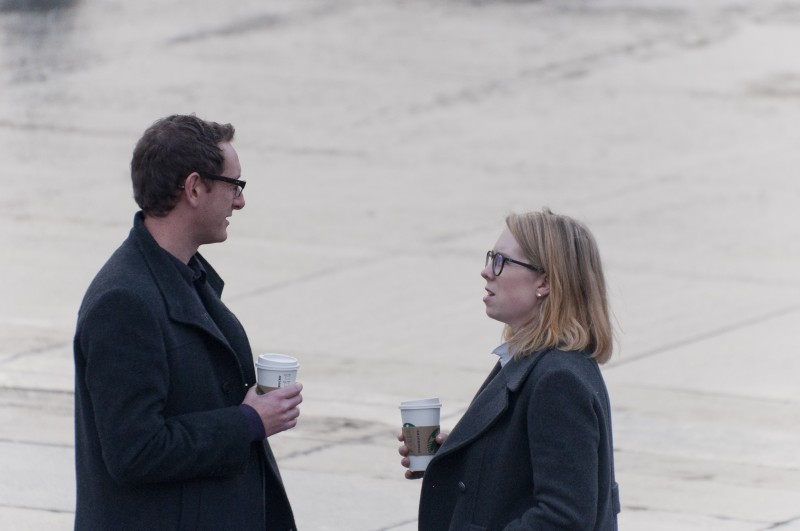 In order to find new and true adult friends, you have to be able to go out on a limb quite a lot. That is probably one of the major reasons why many adults don't get to know tons of new people. No one likes rejection, myself included, but you cannot expect anything different if you don't do something different than before. So, go out there and start a conversation with that person that you always make eye contact with at Starbucks! You never know what will come out of it.
Tip #2: Get Friendly With Your Co-Workers
For 8 hours a day and 40 hours a week, you are constantly around the same people, so get to know them! Having someone who knows where most of your daily frustrations stem from is great to have so they often offer a different perspective of the same problem that you could be facing. But beyond venting,there is a ton of time that you and your co-workers could share–from lunch and a walk to a fun night out during happy hour–making an effort to be friendly to those around you constantly can make any relationship go from that guy from cubicle #8 to a new and true friend.
Tip #3: Get To Know Your Friends' Friends
What is better than having a few true friends? Having a ton of true friends! But it is hard meeting each of those good friends one by one. So here is a bit of a life hack: get to know the friends of your friends! Now, I don't mean Facebook stalk the friends of friends, but if there happens to be a group outing, refer to my first tip: just put yourself out there! Introduce yourself, chat and ask questions about them. Break down that awkward barrier that can exist in new groups by being open and honest.
Tip #4: Try MeetUp.com To Make True Friends
MeetUp.com  is an awesome website that connects you with people who live in your community that likes the same things that you do! For example, I am involved with  quite a few groups on meet up, like the natural hair ladies and those who love small dogs. Every few weeks, the leader of the group will create an event so that everyone can get together. While you're there, you can get to know the people there and get numbers and make plans with your new buds!
Tip #5: Get Back In Touch With Old Friends
I saved this tip for last because it is definitely my favorite. I had a ton of good friends in high school and college, but once I moved away, we all lost touch, which was pretty sad. But thanks to social media platforms like Facebook, Twitter, and Instagram, I was able to get back in touch with almost all of them! Old friends are always great to have because they remind you of the old times before a ton of responsibilities of being an adult actually kicked in.
Making friends while you were younger seems to have been a whole lot easier. But if you seriously think about it, a lot of the rules of making and staying friends with those around you have not really changed. At the end of the day, making new and true friends can be a little intimidating for anyone, no matter how outgoing one may be. But sometimes, you just have to dive right into that friendship pool and hope for the best! Do you have any secrets to making new and true friends? Let me know in the comments below!
References
How To Make Friends As An Adult
How To Make Friends As An Adult (because it's hard)