Class-Up Your Fourth of July
This post may contain affiliate links. Which means if you make a purchase using these links I may recieve a commission at no extra charge to you. Thanks for support Miss Millennia Magazine! Read my full disclosure.
The outdoor, barbeque pit, meat-lovers'-special type of July 4th celebration is not necessarily for everyone. Even if you do appreciate it, maybe you do it every day of the year if you're from a rural area (when you've seen one barn, you've seen 'em all, am I right?). Maybe you're going to be with some special people this year and you want to make an event out of it. Maybe watching fireworks from the top of a dirt hill, getting your white shorts full of mud is just not your thing—and that is totally okay.
If any of these descriptions seem to characterize you, it might be time to switch things up with a more elegant take on our country's celebration of independence. This isn't to put down the traditional, all-American way of barbequing in shorts and a t-shirt out on the lawn, because that can be an awesome way to go all-out for summer. Sometimes it's just nice to change up tradition, especially if there are some extra special guests that will be in town joining you for the holiday. If you're trying to come up with some classy activities to fill the day, look no further than our guide to a nearly Gastby-esque Fourth of July celebration.
Take a Cruise
You can still enjoy the air and the summertime ocean vibe while also getting a little dressed up. A daylong cruise might be a great option to enjoy the sun, and day drink on the boat with your friends or family. Or, for a classy evening, take a nighttime ride. Drink some champagne and watch fireworks from nearby towns—there's bound to be at least one showing.
There are a ton of deals on sites like Groupon that allow you to purchase tickets for few-hour boat rides at a discounted price for a group. Spirit Cruises is a dependable line in the Baltimore area, for example, that will take you around the Inner Harbor and back in a few hours. Some packages include food or drinks, while others are strictly the boat and you supply your own refreshments. Either route affords many options for a lovely day or night on the open sea.
Have an Outdoor Cocktail Party
I firmly believe that everyone secretly wants to drink while in formal attire. How else are we supposed to feel grown up (especially if you're doing some coffee-fetching job while being told you have to pay taxes)? Let's just say what we're all thinking: no one is really an adult until they've been invited to a "cocktail party." I'm pretty sure that's what you have to tell them before you vote.
Anyway, take a trip onto the swanky side of adulthood for this idea. If you have a deck, set up a makeshift bar and invite some friends over for
some Pinterest-style sliders (you know there are some recipes you've been wanting to try) and homemade cocktails, instead of beer. Keeping the party on the deck or the roof (if you're in an apartment) gets everyone outside for the summer breeze, but also keeps your white outfit clean.
If you're crafty, try out some new decorations for a spiced up backyard, or feature summer classics like mason jars or tea lights. Transform your outdoor space into a magical fairyland, and let your guests take a night off from responsibility to watch the lights, and enjoy the evening in a peaceful environment.
Spend a Day in the City

If you're really looking to evade the rural hometown blues, take a trip into a nearby metropolitan area and hit up some of the city's hottest parties. Apps like PartyBuzz help you to find parties in your area. Between that and the magic of Facebook, you're sure to find something cool happening at a nearby club, bar, or restaurant.
Groupon can be helpful here too. If there's an event that you and your squad are all enthusiastic to attend, try searching for group coupons so you can save your extra cash for refreshments (it is July 4th after all).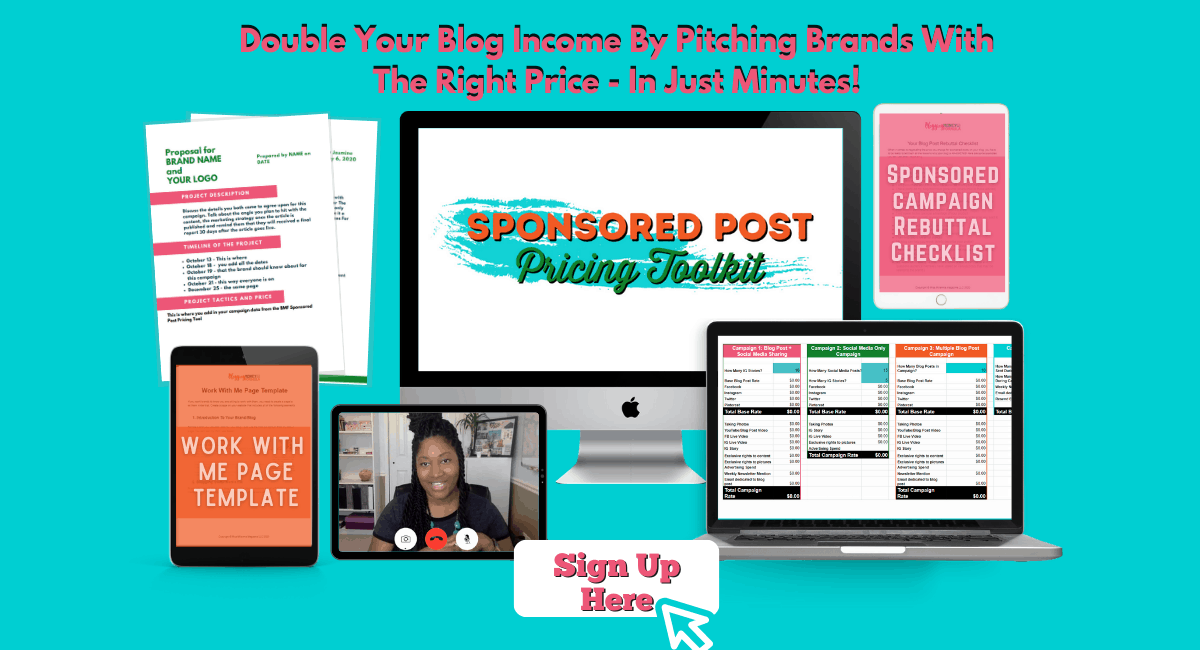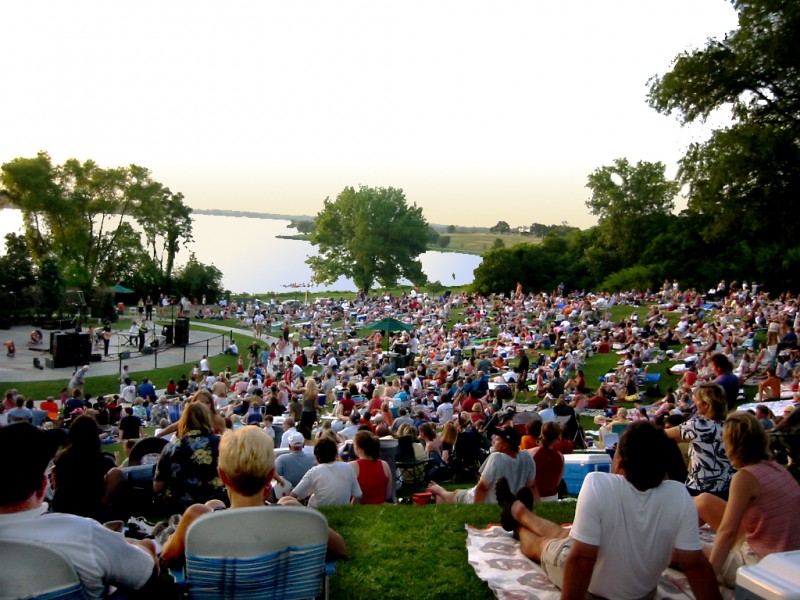 If you have a hookup for some Springsteen tickets for July 4th, now is the time (and best of luck to you on that one). If you can't swing the working man's hero, try another rock musician to get you in the all-American spirit. Listening to your favorite artists live could be better than playing it from your old iPod speakers that may or may not have fallen into a puddle in some unspecified circumstance. Take a day trip a little farther than you'd normally go (being wary of traffic all the while), and get hyped to celebrate our country with, well, some country (or rock, or pop, or whatever it is you're into).
If you can't choose just one, try a bluegrass or indie festival. Perhaps not as "classy" per se, but certainly a different experience than the usual.
Take a Trip to The Capital!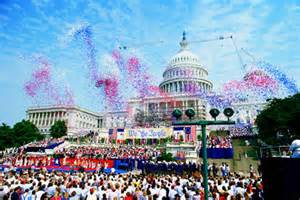 Want to do something really big? Celebrate the U.S.A. by heading to D.C.! Visit all the crowd faves like The White House, the National Mall, all the monuments in which are probably lit up like crazy. There's lots to do in D.C. in terms of nightlife, and plenty to do during the day. Visit Georgetown for delicious meals and a gorgeous town to explore, or check out a parade, like the National Independence Day Parade on Capitol Hill. Or, see the actual Declaration of Independence. Makes sense, right?
Take some time during the day to visit war monuments, and use that moment to pay respects to those lost in battles past. The structures are absolutely beautiful, and the reactions from passers-by are extremely moving.
Fourth of July is a celebration of the United States, of summer, and of good friends and family that hang around when the days are hot and the drinks are cool. So put together a gathering that will not soon be forgotten, to help you celebrate all of these lovely things. Do some research, plan a trip, and invite the whole gang.
Resources: Spirit Cruises, CNN, Groupon, Washington.org