Gifts For The Competitive Friends In Your Life
This post may contain affiliate links. Which means if you make a purchase using these links I may recieve a commission at no extra charge to you. Thanks for support Miss Millennia Magazine! Read my full disclosure.
I bet the second you read that title you had a few friends come to mind. Yeah, you know the ones I'm talking about. The friend who walks a little faster because they like to arrive at your destination first. The friend who studies weeks in advance for a test so they can do better than the rest of the class. How do you buy good gifts for your competitive friends?
Yes, we all have that friend. While they may drive us a bit bananas, they are still our friends. With the holidays quickly approaching, you need to get the perfect fitness tech gifts, personalized fitness gifts for your competitive friends. So check out these gifts that can quench the thirst of your competitive friends.
Before you do your shopping online this year, make sure to sign up for a free Rakuten (formerly Ebates) account and get cash back with every purchase. Use my link here to get an additional $5!
1. A Fitbit
Getting your competitive friend a Fitbit almost seems like a no-brainer. I truly believe that Fitbits were created with competitive people in mind.
Not only will your friend be able to track their exercise daily but can also challenge other people. Yeah, no joke! The Fitbit allows you to challenge other people to a weekly or daily challenge to see who has been moving more. I have a Fitbit, and my family often does challenges together. We love it!
Now I'm not much of a competitive person, but my family is, so I would see my mom pacing around the house trying to beat my cousins out of first place. It's perfect for a competitive friend too because they don't realize they are getting in their exercise while trying to dominate. And what is so perfect is you can get them one without breaking the bank!
2. Activewear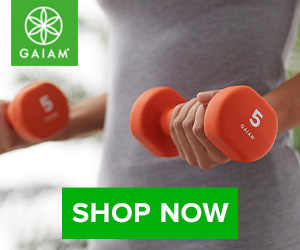 Now with all that competitive energy with the Fitbit, they are also going to need some activewear. Gaiam has some super cute active apparel that can keep up with your competitive friends.
So not only will they be winning in being active but also by looking super cute. I'm not just talking about some nice running leggings and sports bras. No. Gaiam has sweatpants, sweatshirts, sneakers, hats, water bottles; you name it. And their activewear is available in all shapes and sizes!
Shop activewear gifts for your competitive friends here!
3. At-A-Glance Planner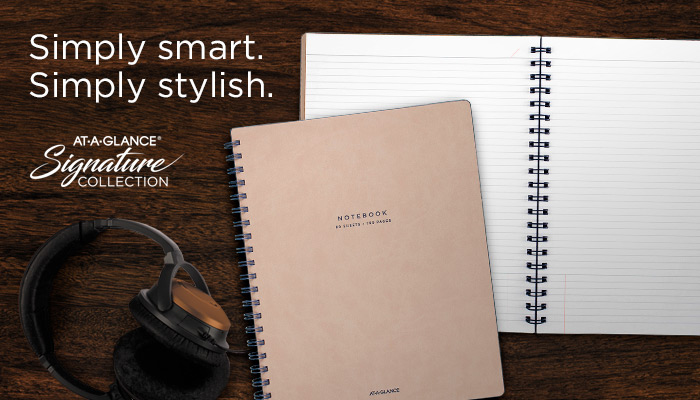 One of the worst feelings for anybody is being behind. Drowning in responsibilities and commitments is just the worst. Now imagine this for a competitive person. They are "losing" in life, and that is just unacceptable.
A perfect gift for them would be a planner. But not just any planner. You could get them an AT-A-GLANCE planner!
There are so many options, including the monthly, weekly, wall, and personal planners. And they are super cute.
I know without a doubt that my super competitive friend would probably cry if I gifted her with a planner because she LOVES staying on top of things. I bet the competitive friend in your life would be pretty happy as well.
Buy your friend an At-A-Glance planner here!
4. Grammarly Subscription
Let me tell you a little story first. So one of my competitive friends loves to be the first to volunteer to help people with things. For one, she genuinely enjoys helping people. Two, she likes to be first to do anything. We were planning a baby shower for a fellow friend, and she was the first to offer to make a banner. She took her time, added a few swoops of the words to look extra fancy and to have people be impressed that this was by far the best banner to ever exist. Day of the baby shower, the banner is hanging up, and she is proudly taking in people admiring her banner because she knows she has won. A lady comes over and points out to her that she had spelled "Congratulations" as "Congradulations."
The moral of this story is to get your competitive friends the gift of proper spelling and grammar. While this may be embarrassing for anyone, it was amplified for my friend because it felt like a huge loss. Be the hero and get them a subscription for Grammarly which automatically scans any and all writing for grammatical errors and misspelled words.
Learn more about Grammarly here!
5. The Five Minute Journal
Speaking of journals before, the Five Minute Journal is no ordinary journal. It helps you to focus on the good in your life, become more mindful, and live with intention. This journal is like a miniature pump up that they can carry around with them and help them to slay the day. I don't think there is a better gift for a competitive friend. You would literally be giving them the gift to start and end each day on a high note and be winning at life.
Buy the Five Minute Journal here!
6. A Yoga Subscription
Now this one is honestly a gift for both of you. Bear with me here, and you will see how. Being a competitive person can be stressful because you are constantly trying to win in everything you do. It stresses me out even thinking about it. There could be no better gift for them than the gift of unwinding.
Yoga Download can help them to do just that from the comforts of their home. Your friend can relax and stretch out the tensions of the day leading them to a more relaxed life. Here is where it is a gift for you as well. While you love this person, they can also be just too extra for you. If they are relaxing and unwinding with some yoga, that is a win for you as well.
Gift a Yoga Download subscription now!
Quench the thirst of your competitive friends and get them some of these awesome gifts. You will ultimately be the winner of gift-giving!
Love our Gift Guides?
If you love this holiday gift guide, check out some of our others!