Top 9 Couples' Sex Toys on Amazon You Should Buy
This post may contain affiliate links. Which means if you make a purchase using these links I may recieve a commission at no extra charge to you. Thanks for support Miss Millennia Magazine! Read my full disclosure.
Are you looking for couples' sex toys on Amazon? If you have ever searched, "Does Amazon have sex toys? or "Can you buy sex toys on Amazon?" I am here to tell you they most definitely do. And we will notify you about the top sex toys on Amazon.
In Maxim's 2013 survey on women's bedroom confessions, one question was, "What prop(s) do you want your man to bring into the bedroom?" Of those surveyed, 25.9% opted for candles and massage oils, 22.5% said they'd want whips and handcuffs, and 41.8% said they'd go with sex toys.
While the reliability of the results can easily be questioned, there's no doubt that the survey has revealed an interesting fact about many women — that when it comes to intimacy, they also long for a bit of adventure.
But here's one problem. Many women associate "sex toys" with only dildos and vibrators. Are you one of these women? If so, know that countless other gadgets satisfy your and your partner's bedroom needs.
This article discusses the best toys for couples, from the best Amazon vibrators to BDSM and spot stimulation toys on Amazon.
This new year, spice up your relationship with these best couples sex toys for couples.
"Get it done already!" Sex and the City's Miranda Hobbes berated Steve one time. Although Steve hadn't troubled with his orgasms, Miranda wanted him to speed it up that night.
While women sometimes have a Miranda Hobbes moment, they prefer a guy who can last all night long. So, to ensure your guy has more prolonged and harder erections, get this vibrating Cockring. The vibration from this toy provides intense stimulation in your clitoral area and nerve endings.
The world of sex toys has come a long way, and the Ring Remote Control Dual Vibrating Cock ring is one of the best sex toys that cater to the needs of both partners during sex. The beauty of this sex toy is that it provides clitoral stimulation for the female partner and offers performance enhancement for the male. In addition, it is designed to fit comfortably around the penis, providing a firm, snug grip that makes erections longer and harder.
What is the Ring Remote Control Dual Vibrating Cock ring?
The Ring Remote Control Dual Vibrating Cock ring is made of medical-grade silicone, and it is safe for use in the body. The soft and flexible material does not cause friction or discomfort during use, making it an absolute must-have for couples looking to improve their sex life.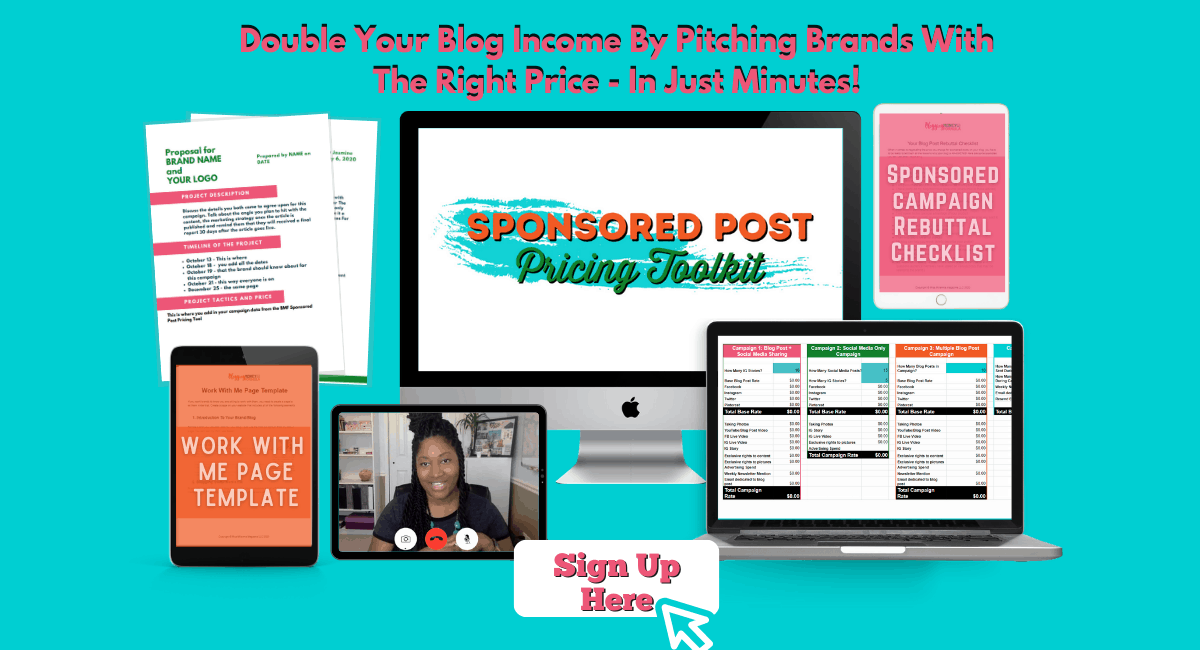 One of the best features of this sex toy is its dual stimulation capabilities. It has a powerful vibrating motor that is highly stimulating for the clitoris, which can be controlled with the remote. The vibration is adjustable, offering different speeds and intensity levels to suit the user's preferences. The vibration patterns are also customizable, with different ways to choose from, providing a unique sensation every time.
The Ring Remote Control Dual Vibrating Cock ring is excellent for long-distance couples, as the remote control can be used from a distance of up to 20 feet. It is also rechargeable, with a long battery life, making it an efficient and convenient tool for couples to enhance their sexual experiences.
For those who are new to using sex toys, the Ring Remote Control Dual Vibrating Cock ring is an excellent first vibrator. The vibrator is easy to use, and the squeezable pressure pads are designed to put the user in control of the vibration intensity, giving them a better understanding of the different ways to use this toy.
The Ring Remote Control Dual Vibrating Cock ring can also be used for anal play, providing intense sensation to both partners. In addition, the powerful vibration modes and different settings make it ideal for temperature play, adding a new dimension to couples' sex lives.
Get the vibrating cock ring here.
The MiMi Rechargeable Vibrator is one of the best sex toys on Amazon. This medical-grade silicone and stainless steel vibrator has quickly become a favorite among sex educators and Amazon reviewers. Whether playing alone, with a partner, or through long-distance couples' play, the MiMi Rechargeable Vibrator is an absolute must-have.
One of the best things about the MiMi is its versatility. This c-shaped vibe can be used in various ways to enhance your sex life. For example, its soft silicone head pairs perfectly with water-based lube for clitoral stimulation, while its unique shape makes it great for exploring anal play. With five different intensity levels, you can experiment with different speeds and vibration settings to find what feels best for you.
But it's not just the MiMi's range of uses that make it stand out in sex toys. Instead, it's the quality of its features that truly makes it a top pick. For example, the MiMi runs on a rechargeable battery, so you never have to worry about running out of power during use. And with a battery life of up to 2 hours, you can get plenty of playtime from just one charge.
Here's a quick fix: this MiMi rechargeable vibe. This toy is smaller than a soap bar, so it sits comfortably between your bodies. It's a small yet powerful sex toy that maximizes pleasure during lovemaking moments.
With this vibe, orgasm is ensured, so faking is not allowed. To see a complete review, click here.
Get the Je Joue Mimi Clitoral Vibrator here.
This toy is for men who want to pleasure themselves. It is a male masturbator, one that you can use during foreplay.
It's designed to combine the pleasures derived from the stroking motion during handjobs and the mouth's warmth during oral sex.
Click here to get the reverse stroker.
4. Bullet Vibrator
In the world of sex toys, the bullet vibrator reigns supreme as one of the most popular and versatile options available. Its discreet size and shape make it an absolute must-have for a wide range of users, from beginners exploring the world of sex toys for the first time to seasoned enthusiasts looking for a new way to enhance their sex life.
One key feature that makes the bullet vibrator popular is its ability to provide targeted clitoral stimulation. The small, compact size of the bullet allows for pinpoint accuracy when delivering intense vibrations directly to the clitoris, resulting in unforgettable pleasure and unique sensations that are hard to replicate with any other type of sex toy.
Click to buy this bullet vibrator now.
5. Spot Vibrator
The Spot Vibrator is quickly becoming one of the best sex toys on the market, and for a good reason. With different vibration settings, varying intensity levels, and even squeezable pressure pads, this versatile toy allows users to customize their experience differently.
Many enthusiastic reviewers have expressed that the Spot Vibrator is their favorite sex toy, even going so far as to say that it is an absolute must-have for those who want to take their sex life to the next level. Whether it's your first time exploring the world of sex toys or you're a seasoned sex educator, the Spot Vibrator offers a better way to experience pleasure. Users can experiment with their unique preferences with powerful vibration modes, speeds, and pattern options.
When exploring the exciting world of sex toys, an anal plug is one of the best couple's toys. This type of toy is designed to provide unique sensations and enhance pleasure during anal play. They come in various shapes, sizes, and materials, but medical-grade silicone and stainless steel are popular choices for their ease of cleaning and durability.
It's important to note that using an anal plug requires hard work and preparation. Using a water-based lube for easy insertion and cleaning the toy thoroughly after each use is recommended. Glass dildos are also popular due to their temperature play options and non-porous material.
An anal plug can provide a unique sensation that can't be replicated with other toys. With proper preparation and knowledge, using an anal plug can lead to a better way of experiencing pleasure during intimate moments.
Prostate massagers come in different designs and styles, each providing different ways to stimulate the prostate. Some popular options include vibrating and non-vibrating massagers with different speeds, vibration settings, and intensity levels. They also feature different patterns that provide unique sensations, making them an excellent option for those who want to enjoy their sex life.
Whether you are a first-timer or a sex educator, the prostate massager is an excellent option to experiment with anal play and is one of the top sexy toys for couples. It stimulates the prostate gland, which can heighten sexual arousal and lead to powerful orgasms. It is also beneficial for long-distance couples who want to add more excitement to their sex life, as it can be controlled remotely and provide a new level of intimacy.
Click here to get the prostate massager
A Rabbit Vibrator is a sex toy that has become increasingly popular due to its unique design and functionality. Because of its ease of use, it is probably one of Amazon's most popular adult toys. It amalgamates a vibrator and a clitoral stimulator, offering users a dual-stimulation experience. In addition, the Rabbit Vibrator features a shaft used for vaginal penetration, and a small rabbit-shaped appendage that sits against the clitoris, providing external stimulation.
Rabbit Vibrators come in different shapes, sizes, and variations, providing users with an array of options to choose from. They are commonly made from silicone, a body-safe material that feels comfortable, smooth, and non-porous.
The Rabbit Vibrator is innovatively designed to offer dual stimulation, essential for maximum sensual pleasure. The vibration settings can be controlled independently, allowing users to adjust the intensity of the vibrations to their liking. Many Rabbit Vibrators also have numerous vibration patterns, which can be used to provide users with a more diverse and personalized experience.
Couples vibrators have become increasingly popular in recent years, revolutionizing how couples experience intimacy. These innovative pleasure devices aim to enhance sexual stimulation for both partners by targeting multiple erogenous zones simultaneously.
With their ergonomic design and powerful vibrations, couples vibrators deliver a unique and intense experience that can take your intimacy to the next level. In addition, many of these devices come with different vibration settings, allowing couples to switch things up and experiment with varying intensity levels.