How to Build a Money-Making Side Hustle
This post may contain affiliate links. Which means if you make a purchase using these links I may recieve a commission at no extra charge to you. Thanks for support Miss Millennia Magazine! Read my full disclosure.
Have you ever thought about starting a money-making side hustle, or wondered why some people seem to be able to make regular income with their side hustles while others are struggling to make make a few bucks? 
If you are feeling the pressure of credit card debt or student loans, a side hustle may be a good way to pay those off as well as make some additional income for yourself. But the issue with starting a side hustle is it takes time. Not to mention you have to know what you are doing, right?
A side hustle sounds good in theory, but if you have a full-time job or other obligations, the idea of starting something on the side that makes enough to make some extra payments on your debt may seem impossible. You only have so many hours in the day! How on earth would you be able to create something else? The extra income would be nice, but you have to have the time to earn it.
Believe me, I've been there too.
Starting My Money-Making Side Hustle
When I first started Miss Millennia Magazine, I had just recently graduated from college and was deep in my job hunt. I was trying everything I could to make money with my side hustle, but I was not getting anywhere fast. Then I got this idea. I asked for help. I paid for blog mentors, took a number of courses, attended webinars, read books, joined mastermind groups. I  did everything I could to learn what I needed to know to create a side hustle that actually earned income for me.
And one day it finally happened. I made money!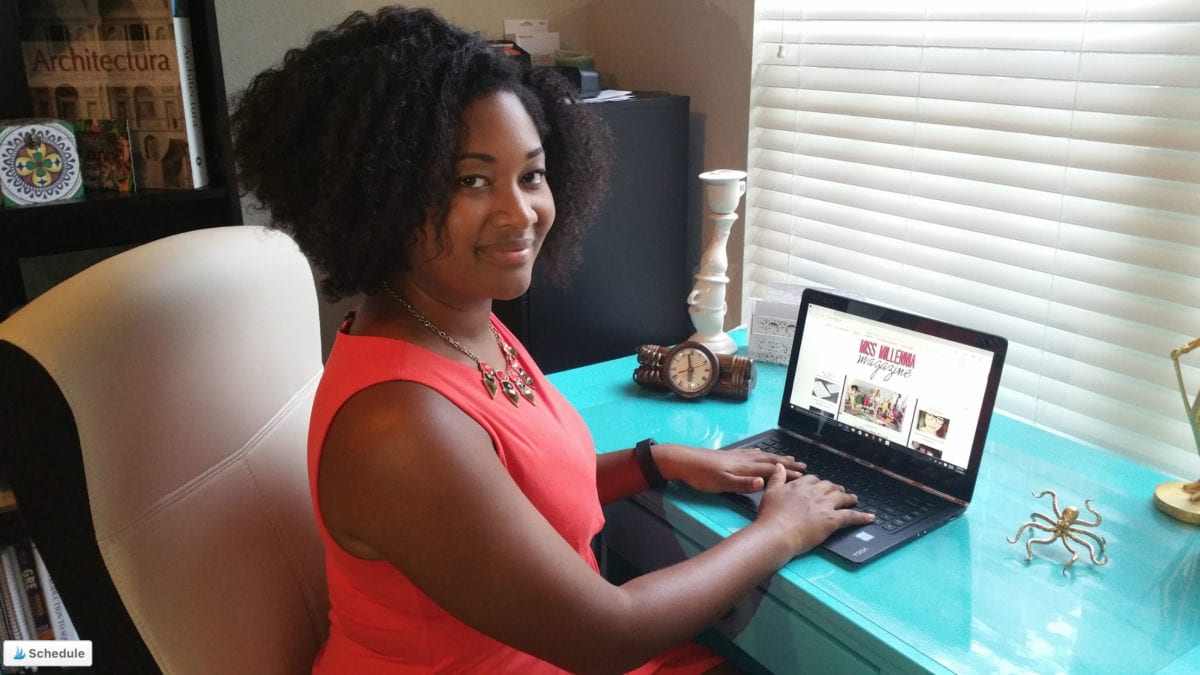 The next thing I knew my blog was consistently earning a few thousand dollars every month  All the steps at first seemed so hard because I did not know what I should've been doing at the time.  I thought about how great it would be if I had a guide that showed me all the steps to being successful form the beginning.
And that's how Owning Your Side Hustle: Turn Your Passion Into Cash in 30 Days was born!
What is Owning Your Side Hustle?
At Owning Your Side Hustle: Turn Your Passion Into Cash in 30 Days,  I share how to build a profitable side hustle in 30 days. You'll learn not only learn how to choose a side hustle that uses your best skills and passion, but how to build an income strategy for it and manage it for success.
It is possible to build a money-making side hustle in 30 days, and at Owning Your Side Hustle: Turn Your Passion Into Cash in 30 Days, I will show you how.
Here is what this guide includes:
14 assignments to help you take the steps you need to get your passion up and running or improve on the passion you are currently pursuing.
Several lists of resources every entrepreneur needs to stay positive and stay
Steps and inspiration needed to help you pursue your passion
Tools to determine the Return on Investment for your skills
Guidance on how to prioritize your day so that you focus on the tasks your audience most wants to see (And the ones that bring in the most income for you)
It is a great resource to encourage you to start your hustle but also shows you the steps needed to make the most income from it. But you have to be willing to do the work. And there is a LOT of work to be done once you start this process. It will help you realize the passion you may have had all along, but did not realize you could do. It will help you get a jump start on your passion, no matter how many times you may have put it on the back burner. And if you follow the steps, this course makes it easy for you to make money from your passion.
[wpbuttons ids="12_6″]