A Quick Guide: Best Bathing Suits for Every Body Type
This post may contain affiliate links. Which means if you make a purchase using these links I may recieve a commission at no extra charge to you. Thanks for support Miss Millennia Magazine! Read my full disclosure.
We are all undoubtedly looking forward to beautiful summer days and relaxing on the beach. However, there is one task that is always daunting, especially after a winter spent hibernating and snacking: finding the right bathing suit. Here we have recommendations of bathing suits for several specific body types. At the end of the day, though, you know yourself best! Don't be afraid to stray from these suggestions; choose something that makes you feel beautiful!
 The Pear Shape
You are smaller on top and curvier on the bottom.
Bright and colorful tops can enhance your bust while eliminating attention to your lower half. Check out these bright crocheted tops from Forever 21. Pairing either of these with a darker bottom will draw attention away from your lower half.
There are some cute one piece bathing suits that accentuate your shape. For example, this adorable suit from Modcloth.
 Bigger Chests
You're a well endowed lady! Choosing tops with underwire or thicker straps will help to support you. Suits that offer the option to choose your bra size will ensure that your assets are protected. 
 Bustier tops are great for big busted girls because they offer you additional coverage and support!
High cut tops are another great option!
 Straight Figures
You have a straight figure and want to play up those curves as much as you can! 
The 'Shore is Sleek' one piece will help you play up your assets and look sexy as hell. This bathing suit is ideal for many body types and offers a little more coverage for those who desire it.
Bathing suits with cutouts can also enhance your curves, like this cute one piece below:
A cute bikini with eye-grabbing patterns is another great way to enhance your curves. And, it's super fashionable!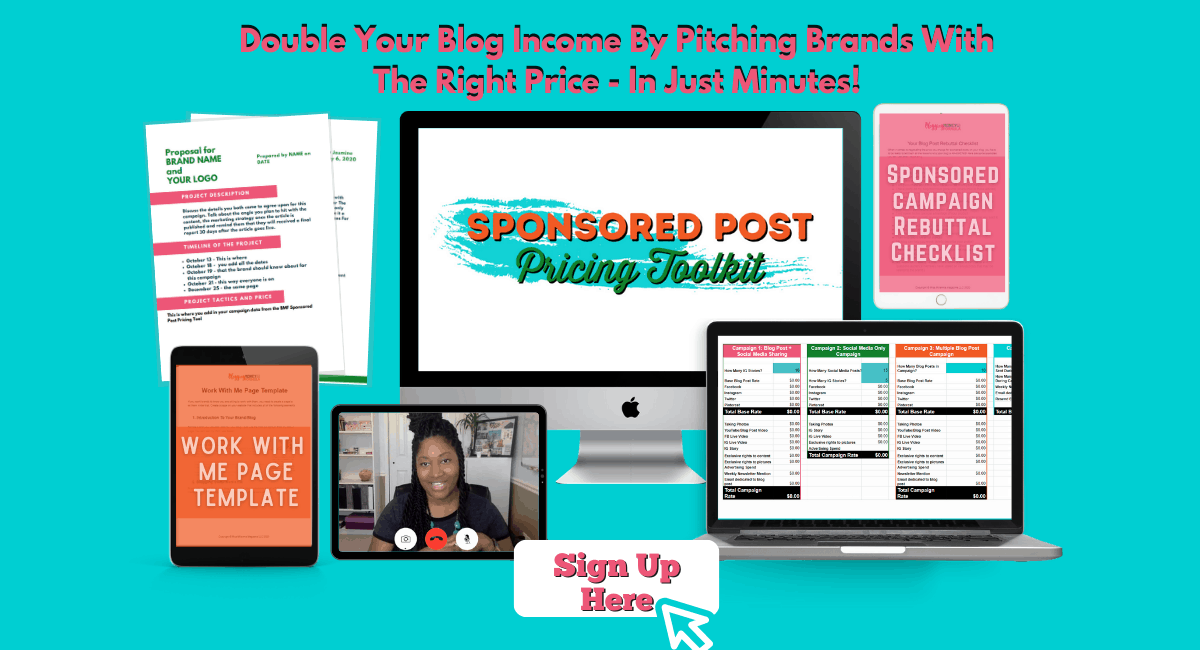 Tummy Coverage
You have a bit of a tummy and you don't feel 100% comfortable in a bikini. You're not alone, many women feel this way!
High-waisted bikinis are super popular right now and let you embrace a vintage look! They help flatten your tummy out, enhance your curves, and just look adorable. Not only are these great for tummy coverage, they basically look great on all shapes and sizes.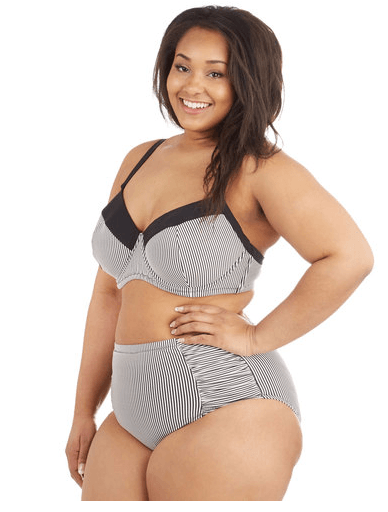 Bummed about not wearing a bikini? It's no big thing because this isn't your grandma's one piece bathing suit anymore, ladies! There are so many fashionable options that a lot of women are opting to wear one pieces over anything else because they are super stylish, supportive, and a lot less hassle. There's no chance of a wardrobe malfunction with a cute one-piece. The cut accentuates your curves and makes you look slimmer.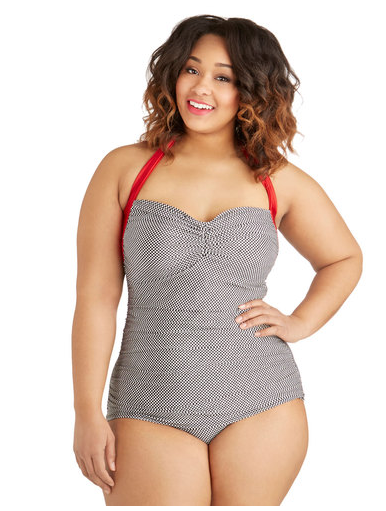 Feel Great In your Bathing Suit!
Overall, you have to choose what you feel the best in, regardless of what the others say. All bodies are good bodies and you don't have to be thin, curvy, tall, busty, etc. to choose any of these styles. In the end, remember:
*Image Credit:Baba O'Riley
Resources
Find the Perfect Swimsuit for your Body