The Ultimate Father's Day Gift Guide by Dad Personality
This post may contain affiliate links. Which means if you make a purchase using these links I may recieve a commission at no extra charge to you. Thanks for support Miss Millennia Magazine! Read my full disclosure.
Every dad has a different personality type. Sure, they all may share some similar personality traits, but there are many differences when you get down to it. With Father's Day coming up, it's time to show how well you know your old man with a great gift!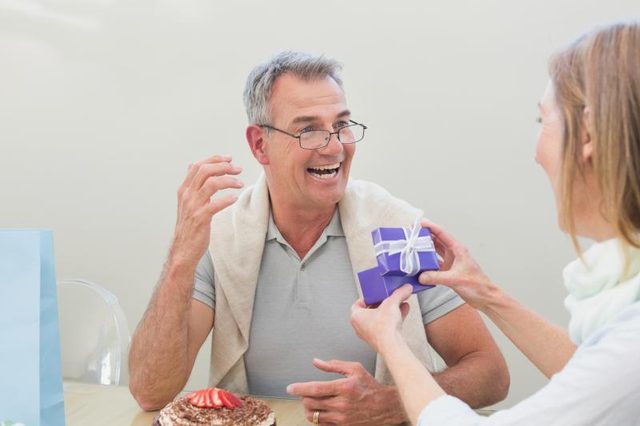 From our completely scientific research, we've concluded that there are some distinct "dad personality types." Many of these dad types are defined through some distinguishing features, such as the hobbies they enjoy, the music they listen to, which TV shows they watch, or the clothes they wear. We're going to break down the results of our findings to make your task of buying gifts for dad that much easier.
The Musical Dad
Some dads objectively have very bad taste in music. I swear I heard Electric Light Orchestra so much as a kid I almost can't listen to them today without screaming. But, a dad without his dose of dad-rock is an unhappy dad, and keeping those happy dad levels high on Father's Day is the path to winning.
When buying any , it's always good practice to do your research and find out what kind of sweet sounds your dad enjoys. Our research suggests that musical merchandise is always a great choice. So look for anything branded such as clocks, watches, beer-mats, t-shirts, bumbags, neon lighting art, or lunchboxes.
The Outdoors Dad
Some Dads, like the Yeti, are born to roam the great outdoors without a sense of purpose. If your dad breaks the archetypical mold of a moldy couch potato, some should leave him yearning for the fresh crisp air of a mountainous walk,or a cold, refreshing dip in a lake.
From our research, we've concluded that "outdoors" is much more dangerous than "indoors." Therefore, our top gift for the outdoorsy dad is a stealth crossbowto defend himself from a jaguar or bear attack. It's also guaranteed to make your dad look like a badass (like Daryl from The Walking Dead, minus the undead).
The Joker Dad
Dads are almost 180% more likely to make embarrassing dad jokes on Father's Day. As good offspring, it is your sacred duty to laugh at these jokes and slap your knees as if you've never met anyone so hilarious.
You can ease this process with a variety of . The primary purpose of gifts like these is to expedite the laughs and turn a lull into a lol. Some prime reading material can help your dad brush up on his funny skills. And eventually, develop into a hilarious human being. For optimal effects, try some classic titles such as How to Poo at Work or Middle Class Problems: Problems but not real actual problems, just middle class ones.
The Foodie Dad
From our research, we identified, even more, subsets within this distinct dad personality type. In the traditional sense of the word, a foodie is someone with a discernible palate who enjoys the finer foods. Concerning dads specifically, a foodie dad is someone who enjoys a triple cheeseburger with bacon and BBQ sauce.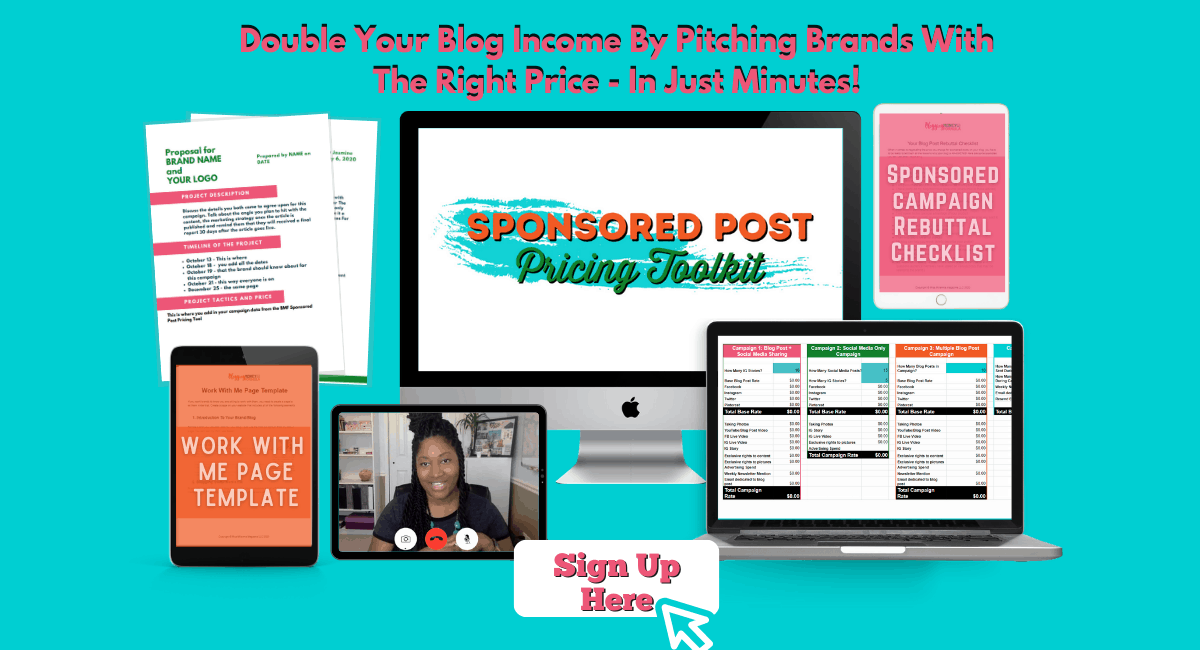 should be based on his favorite foods. Play it safe; speak to those closest to him and get some dirt on what his dream meal is. For the maniacal meat-eater (my personal favorite foodie subgroup), a fine selection of beef alongside a pair of awesome will equip your dad to fire up the grill and properly pig out on his big day.
The Cool Dad
Our scientific experts identified this dad personality as one of the rarest in the world. According to our study, the cool dad category is about as rare as a shiny first edition Charizard Pokémon cardor a Giant Panda.
Nonetheless, if you've been blessed with this type of dad, you should make the most of it. Celebrate your cool dad. can be hard to define, but anything that showcases his obvious awesomeness should suffice. and gizmos are always a safe bet and will give your dad a James Bond vibe.
The Geek Dad
Having a geeky dad type has many benefits. If you need someone to watch with, he'll be there to eat popcorn with you and speculate on the fate of Westeros. If you need someone to debate with about booster speeds on the USS Enterprise, he'll be ready to fight his corner.
The geek dad probably has a range of geeky interests, and it'll be up to you figure out whether his bag is or . Once you've figured it out, you'll have a massive range of .
The Phone-Addicted Dad
Just like teenage girls, dads can spend the majority of their time glued to a phone screen. Whether they enjoy playing candy crush, browsing the news or taking arty pictures of chairs with sepia filters, should feed this obsession.
The good thing about phone gifts is that they mostly have a real purpose. Aand nothing is more satisfying than seeing a happy dad using the present YOU bought him. Play it safe and get a practical gift, such as a portable phone charger for extra battery power or a so he can watch Netflix in the bath.
The Sporty Dad
come in many shapes and sizes. Interests may include cockfighting, shin-kicking, cheese rolling, sumo wrestling, and competitive Magic the Gathering.
There are two distinct gift categories we've identified here. The first could be a football or a frisbee. This would compel you to get off your butt and run around with your dad to kick, throw, or chase something around. If you're going down this route, be prepared for a spot of physical fitness. The second is the lazy option, which could be a or crisp bowl, so he doesn't have to get up as much during the game.
The Workaholic Dad
Sometimes dads are so busy bringing home the bacon that they don't even realize it's Father's Day. This is a time to show your dad how thankful you are for all his hard work, so slap him out of his trance then put him back in it with some cool work-related gifts to make his day in the office that much better.
should make your dad feel like the king of the office. He will have a desk full of gadgets that will make his co-workers jealous of your awesome adoration. With the summer coming up, keep your dad cool, well hydrated, and punctual with an awesome LED Clock Fan.
The Weirdo Dad
This subset of dad personalities is sometimes rather hard to spot. Does your dad talk to himself or laugh at his own jokes? Does he have strange interests such as cat taxidermy or pogo-stick racing? If you've observed any of these behaviors, chances are your dad is a complete oddball.
Buying for the unconventional dad can be confusing, but getting into his strange mindset can help you better understand him. Would he appreciate a ? Or would he want an ? There are many , so do your research and try to pick something no matter how strange it might be.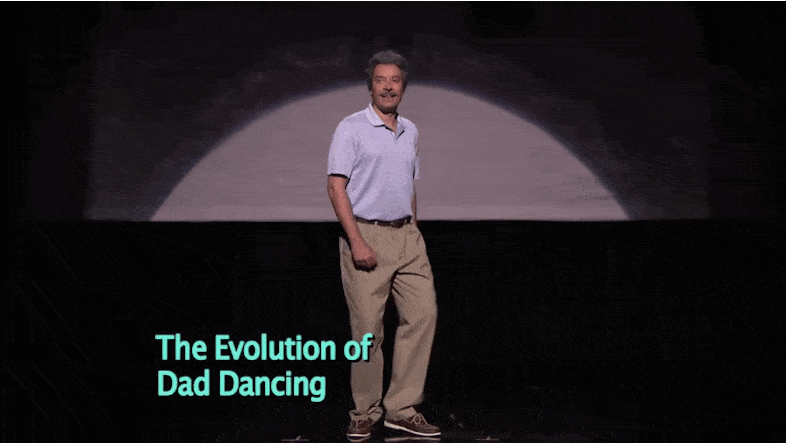 The Party Animal Dad
If you're lucky, you'll sometimes observe one of these majestic and rare creatures in the wild. Most commonly, they are found in the pub talking gibberish within a pack of other wild dads. When it comes to anything that assists in the age-old conquest of partying hard is a win.
Equipped with a and an , your dad will have all the tools he needs to celebrate Father's Day in style, guaranteed. Just don't try and keep up with your old man, as we all know when it comes to partying experience trumps youth.
The Jet-Setting Dad
For the dad that's always on the move, something to remind him of home is a great gift for Father's Day. In these cases, we recommend combining something practical with some sentimental value for optimal gift-giving results.
should be small while also serving a purpose for out on the road. Does your dad wear glasses or contacts? Could he do with somewhere useful to store valuables? Or something to keep his mind active during long journeys? Do whatever you can to make his travels easier.
If you determine your dad's personality type, then follow this gift guide to select the ultimate Father's Day gift. You are sure to give your father the best gift he has ever received.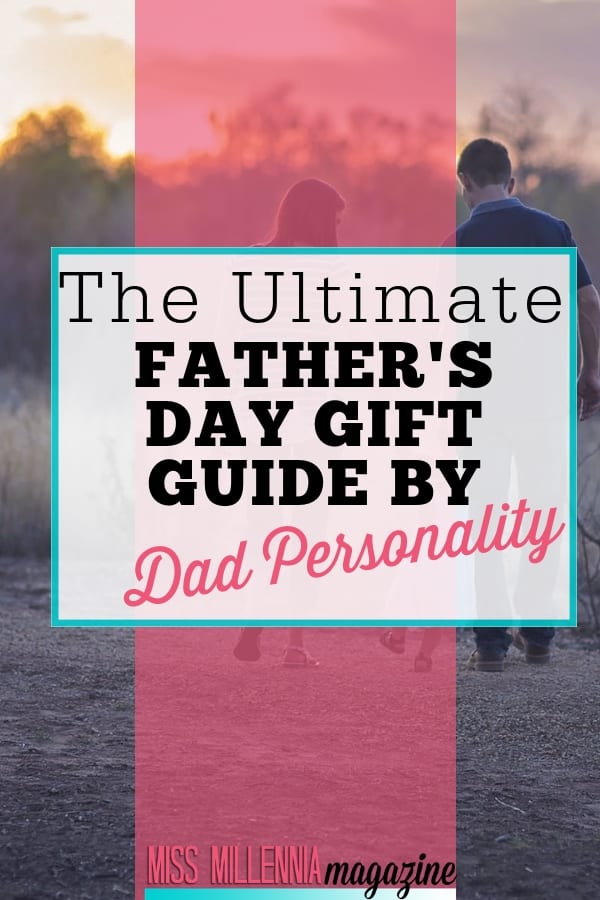 Nathalie is a British blogger with a passion for travel, fashion, and cocktails. She blogs about her life and her interests at https://www.helpimgettingmarried.com, a blog she set up before wedding the man of her dreams who she now lives with, along with fluffy cat James. You can follow Nathalie on Twitter here: https://twitter.com/martinnathalie9 and on Pinterest at https://uk.pinterest.com/martinnathalie9/