8 Helpful Apps That Will Keep You On Top of Your Sh*t Right Now
This post may contain affiliate links. Which means if you make a purchase using these links I may recieve a commission at no extra charge to you. Thanks for support Miss Millennia Magazine! Read my full disclosure.
As millennials, we tend to lead such crazy and hectic lives that we almost never have a full grasp on life. Time, dates, and important events can slip away from you. But honestly, what can you do to really to stay on top of your life? And without paying an arm and a leg? Well luckily we are in the age of smartphones which are capable of doing so many things. Especially compared to a phone's original purpose of just making phone calls and sending a text to your friends. Now we can quickly look up a recipe, do crazy amounts of online shopping, FaceTime a friend, or take a break and play a game.
However, are you using the phone to its fullest potential? I wish I was rich enough to have a personal assistant to remind me when it's time to adult and bring me coffee. We do though have Siri or Cortana (I'm not prejudiced) there to remind us of the place we need to be and what we should be doing with our time. But there is so much more your phone can offer you to help you truly stay on top of your sh*t. I mean you already pay to have the phone, so why not make it work for you? Well here are eight helpful apps you need to make room for on your phone that will keep you on top of your sh*t.
1. JotNot Scanner/CamScanner
One of the best apps to help you stay on top of your sh*t would be a document scanner. How wonderful to be able to take a quick photo of form, paper, or document and have it converted into an electronic document. Well with JotNot Scanner or CamScanner, you can do just that.
JotNot Scanner allows you to snap a photo of your document or import it from your photo library and convert it into an electronic document. The app is able to clean up any blurry images and give it better contrast. Now there are two different versions of the JotNot Scanner.
The free version allows you to add multiple pages to a single scan and save to your camera roll which can then be moved to your computer through a USB cable or Photo Stream. However, there is "a Pro version available for $1.99 that adds support for uploading to Evernote, Box.net, Dropbox, Google Docs, and WebDAV shares; e-mailing scans; and converting scans into JPG, PNG, and PDF; but you can save money by downloading the application and activating that functionality via a $0.99 in-app purchase" (Arstechnica). The JotNot Scanner is only available to iOS users.
1.5 Cam Scanner
Now the CamScanner is for both iOS and Android users. Just like JotNot Scanner, there is both a free and pro version that costs $4.99. The CamScanner though is better at "storing and organizing scans, allowing you to find them later: scans can be categorized under one of several predefined or custom-made tags, making it easier to keep your business cards separate from your receipts, and you can make notes on each scan that you can then search for later.
CamScanner also includes optical character recognition (OCR), which can make the text of scanned documents searchable, useful if you're digging through your scans looking for one particular document" (Arstechica). So if you are willing to pay a little money, the CamScanner seems like a much better option.
Both are perfect options for quickly snapping a picture of your teachers' notes or having a coworker send you the meetings minutes. Amazing apps to help keep you on top of your sh*t.
2. Any.do
Now aside from being able to quickly scan notes, it definitely wouldn't hurt to have an app that keeps you on top of your daily, weekly, even monthly activities. Any.do is an amazing app for those who need to organize their life!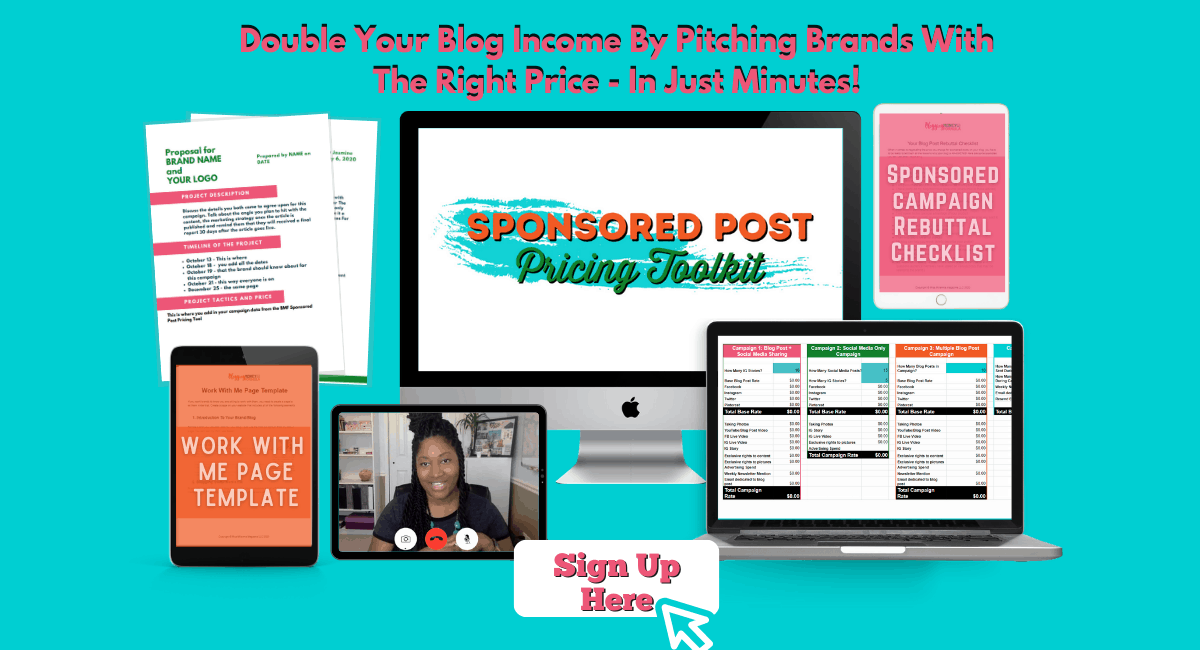 The app lists your daily, weekly, and monthly tasks and sends reminders if you have not completed them yet. It is such a perfect solution for the chronic procrastinator. You have an app that is solely devoted to you getting your sh*t done and not falling behind. What could be better? You can set the goals on a weekly repeating cycle and have them appear each week for you to tackle. As with most of these apps, there are to modes options available.
The assistant which free to access or premium which can be as little as $2.09/month. The assistant mode does all of the things I mentioned before. Premium Any.do though provides location-based reminders, unlimited collaboration with others on your schedules, the ability to customize recurring tasks, unlimited attachments, and the ability to customize your theme.
Any.do works with iPhone, iPad, Android phone and tablets, Chrome and Mac! You can this assistance on pretty much all forms of technology.
3. Carrot
For those who are persistently lazy and continuously ignore their reminder alerts, Carrot is perfect for you. Carrot has been deemed the "ToDo app with personality" due to its built-in robot master that "can only be pleased by getting things done" (Lifehacker). "Adding and completing tasks earns you favor and points" however if you fail to complete your to-do lists, you will suffer the consequences of Carrot.
While the app has been criticized by some as being too simplistic (you can only have one list a day) this app is perfect for "those of you who appreciate stark minimalism and want an extra kick in the butt from a sadistic robot" (Lifehacker).
4. Google Wallet
Maybe one of your biggest struggles is staying on top of payments, or always forgetting to pay friends back. Well, Google Wallet is here to help with that! Google Wallet makes sending and receiving money easily. There are no processing or sending fees for money transfers.
You can send it to anybody via email or phone number. You can send the money from your "debit card, bank account, or Wallet Balance" (Google).
Here's the deal.
All of this can be managed not only from your smartphone but also your desktop. When you receive money, you can "quickly cash out to your bank account using your debit card" and access your money right away (Google). Or if you want an easier way to use your bank cards in general, Google Pay is also a great option.
Google Pay allows you to merely show your phone to certain card machines. This way you don't have to pull out your wallet. Google is taking us into the future with the many ways you're able to stay on top of your financial life.
5. Sleep Cycle
Let's face it, you are useless to doing anything. Let alone staying on top of your sh*t if you are not sleeping properly. So for those that are dropping the ball of proper sleep, Sleep Cycle is the perfect app!
Sleep Cycle analyzes your sleep to wake you up when you're most likely to feel well-rested. "All you have to do is set an alarm for a range of time, and the app will wake you up when you're in the lightest sleep cycle (like when you're most relaxed) within that interval" (Insider). Doing this helps you to feel naturally rested without the use of an alarm clock.
That's not all…
The app provides a nightly sleep graph, alarm melodies, snooze, and for iPhone users an Apple Health integration. The premium option offers so much more such as snore detection, sleep notes, and wake-up mood. Sleep Cycle is perfect for you to stay on top of your sleeping patterns and having a more rested mood. A rested mood can lead to a much more successful day.
6. Photomath
I feel awful that this one is so needed but let's be honest, a majority of us are not math wizards. This app may not help you stay on top of your sh*t as much as the others, but it definitely makes life easier. Take a photo of a math problem and Photomath will do the work.
Yeah, it is that amazing.
You just scan a math problem, Photomath gives you step-by-step instructions on how to figure it out and provides you with the answer. It is perfect for those moments when you are caught in a bind and you don't want to look like a fool. (*cough* I just downloaded it and I have two degrees). No shame in this game!
These apps are hand selected for this article because they are supposed to make your life easier. This is especially helpful for trying to split the restaurant bill or that math problem that has just got you stumped (Wired). So go and download it now to make your life easier. Photomath is accessible to both iOS and Android users. Please use responsibility and honestly.
7. 1Password
Hands down, the best app ever! This is one that I wish I had had all of my life because I can truly stay on top of my sh*t. 1Password creates a "secure password for your various accounts and then remembers them so you don't have to" (Wired). This is perfect for those that have 10,000 different accounts and can never all of the passwords.
1Password remembers all of your passwords and lets you only sign in once to access them all. Do you know how many times I am stuck on my banking website or an old social media account and cant for the life of me remember my password? Too many time. This is a great app too if you have many passwords that are critical to your job and you cant dare to forget.
The best part?
1Password gives you peace of mind as it is a much more secure way of storing your passwords versus scribbling them down on a piece of paper.
Plus, they have just introduced a travel mode which removes sensitive data from your devices when you travel. So "when you turn on Travel Mode, every vault will be removed from your devices except for the ones marked 'safe for travel.' All it takes is a single click to travel with confidence" (1Password).
8. Google Drive
This is one that most people have heard of by now but it is still prime for keeping you on top of your sh*t. Google Drive houses all your Google docs, sheets, presentations, etc. You can share any documents from your drive with others and both can edit it at the same time.
Your Google Drive can be accessed on any computer. However, it is especially great to have it at your fingertips when you are on the go. You can have collaborative folders with your colleagues, classmates, or friends. This has been the perfect answer when I need to print something quickly from my phone but may be too large to just be emailed.
When you download Google Drive, I suggest you download all of the affiliated apps that go with it such as Google Docs, Sheets, and Presentations. There are so many more but those 3 are the most commonly used.
Hire your smartphone as your personal assistant. Sadly, they can't bring you coffee, but they can keep you on top of your life. Push those game apps aside. Make room for these 8 helpful apps that will keep you on top of your sh*t.
Check out these other Miss Millennia Magazine articles that help you manage your life! The Best Free Money Management App for Millennials, How To be a More Productive Person, and A Millennials Guide to the Most Productive Mornings
Do you have any helpful apps that you use to help keep you on top of your sh*t? Be sure to leave a comment below and let us know!
Resources:
CamScanner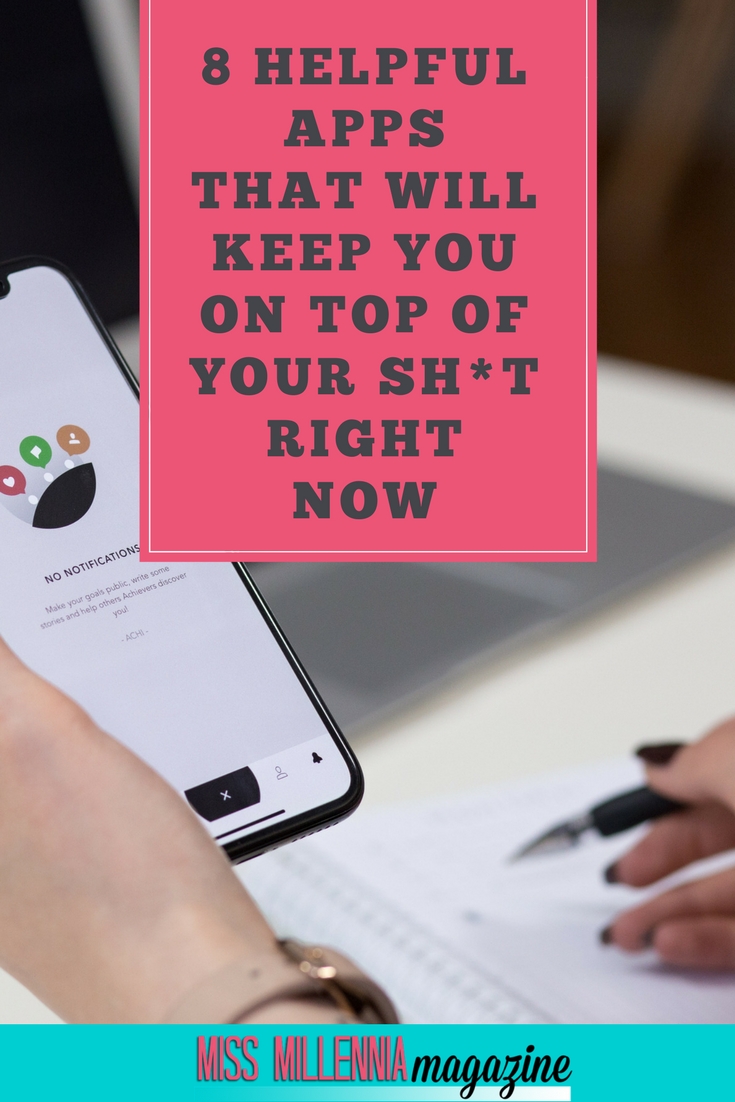 Interested in learning more about how to get things done? Be sure to read Getting Things Done: The Art of Stress-Free Productivity.
[easyazon_image align="center" cart="y" height="500" identifier="0143126563" locale="US" nw="y" nf="y" src="//missmillmag.com/wp-content/uploads/2018/04/51phPkRksUL.jpg" tag="taviniatucker-20" width="326" type="image" link_id="46172"]