5 Reasons Why Women Should Become CFP® Professionals
This post may contain affiliate links. Which means if you make a purchase using these links I may recieve a commission at no extra charge to you. Thanks for support Miss Millennia Magazine! Read my full disclosure.
This post is brought to you on behalf of the CFP Board Center for Financial Planning in support of the "I am a CFP® Pro" campaign. The content does not necessarily reflect the views of CFP Board or the CFP Board Center for Financial Planning.
We interviewed CFP® professional Brittney Castro, who also happens to be the CEO and founder of Financially Wise Women. And in her interview, she said,
"I think this is such a great field for women because naturally, we want to help people and naturally we are the planners and the ones to take care of people, and this is just taking care of them in the money department." -Brittney Castro
We had a feeling that a financial planning career would be an excellent fit for millennial women, and after talking to Brittney we came up with a few reasons why you should consider becoming a CFP® pro as well as ways to get into the field.
We Value Work-Life Balance
Millennial women are all about work-life balance, and becoming a CFP® pro means entering a profession where work-life balance is possible because you have more options for where and how you work. Whether they work at a firm or on their own, many financial planners can choose the best times and places to meet with clients, giving them the flexibility to achieve a healthy work-life balance. In some cases, a financial planner may decide to meet with all clients virtually so they can work from home. Also, the CFP® marks help open doors by giving financial planners more credibility. And with more credibility comes freedom to work when and how you want.
Becoming a CFP just open more doors and gives you more options in regards to where you work and how you work since having those credentials are so rare in the industry, it gives you much more credibility. And with more credibility comes freedom to work when and how you want.
We Value Financial Stability
One thing we can say about CFP® pros is that they know the value of money and the importance of long-term earning potential – both for their clients and themselves
. According to the U.S. Bureau of Labor Statistics, the median salary for a financial planner is $90,000. Considering the
average pay for a job out of college is $50,556
, well, that is great money!
Something Brittney mentioned during her interview as well is that she has the ability to make "unlimited income." Just imagine that for a moment. That means there is no cap on how much money you can make. There are plenty of careers out there that do not have such criteria, and the amount of money you make is based on how much the company is bringing in. Becoming a CFP gives you the financial freedom to afford a lifestyle you will enjoy.
We Enjoy Careers Where We Can Make a Difference in People's Lives
I know what you are thinking: CFP® pros are making good money and have a good work-life balance, but how satisfying could the work possibly be? I thought you'd never ask!  According to a 2017 survey of CFP® professionals conducted by Fondulas Strategic Research for the Certified Financial Planner Board of Standards, Inc.:
91 percent are very satisfied with career choice in financial planning

91 percent are very satisfied with their decision to pursue CFP

®

certification

91 percent would recommend the CFP

®

certification to other financial professionals
77 percent strongly agree that the CFP
®
certification contributes directly to their own professional success
Not only were most CFP® pros satisfied with their career, but they would recommend it to others. Brittney says her satisfaction came from helping many people get their finances in order, which meant that they too could live a more financially free lifestyle of their choice. No one wants to be limited by how much income they make. And as a CFP® pro you not only free yourself, but you have the power to free others as well.
Jobs are in High-Demand
Another reason why women should become CFP® pros is that financial planners are in high demand right now. Today more than 40% of people work with financial advisors, compared to 2010 where only 28% of people worked with them. And even if you've never had a job in a finance or business field, you still have the ability to become a CFP® pro.
The best part of this career choice is that there is room for everyone! Millennials are very interested in learning more about how to make their finances work, and I am sure you can think of a friend or two who has mentioned that they need help paying down debt or getting their finances in order. Even the savviest of money handlers can benefit from some professional know-how.
There is Room for Growth
As I mentioned before, these jobs are in high-demand, and the best part is that they are looking for young people! Nearly 20 percent of financial planners are approaching retirement, and there are currently more CFP® pros over the age of 70 than there are under the age of 30. Right now, women make up just 23 percent of current CFP® pros and people of color even less. So, there is plenty of room to start a career in this field and great potential to make it your own! While many people decide to go to financial firms, Brittney decided to start a company of her very own.
And there are many roads you can go down as you build a career. You can be a financial advisor, a wealth and investment advisor, or maybe even a CFO for a company. One thing that I do know for sure is that having this certification under your belt will take you far!
How to Become a CFP® Pro
So how do you become a CFP® pro? Well, you need to have a bachelor's degree, take some classes, pass an exam and gain some experience providing financial planning services to clients. But once that is done, you are well on your way to a satisfying career in a profession that is looking for talented young women to lead the way. There are plenty of programs to support CFP® pros on their journey and the CFP Board Center for Financial Planning has lots of useful information on their website called I am a CFP® pro. There you can hear stories from other CFP® pros and learn about the next steps involved in becoming certified!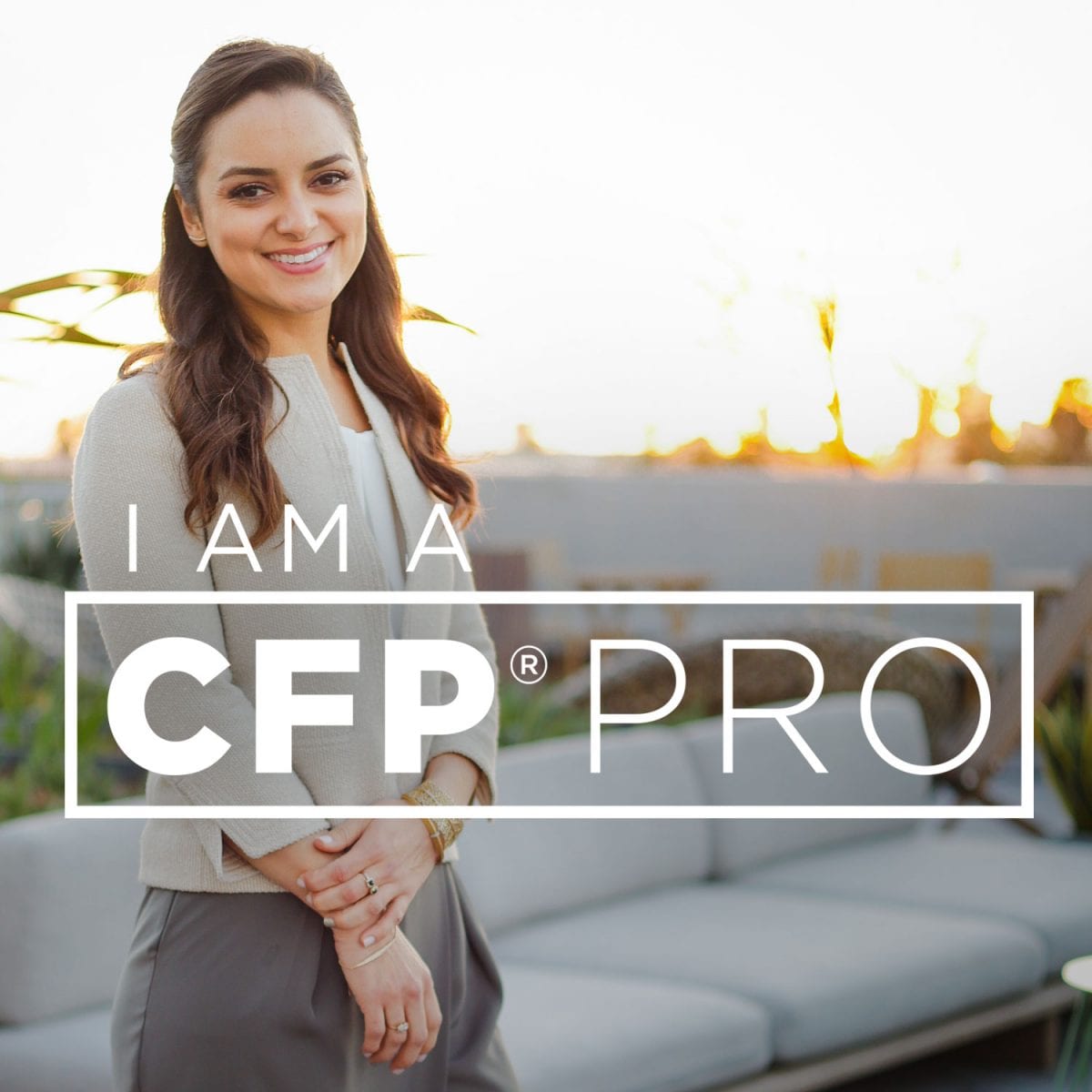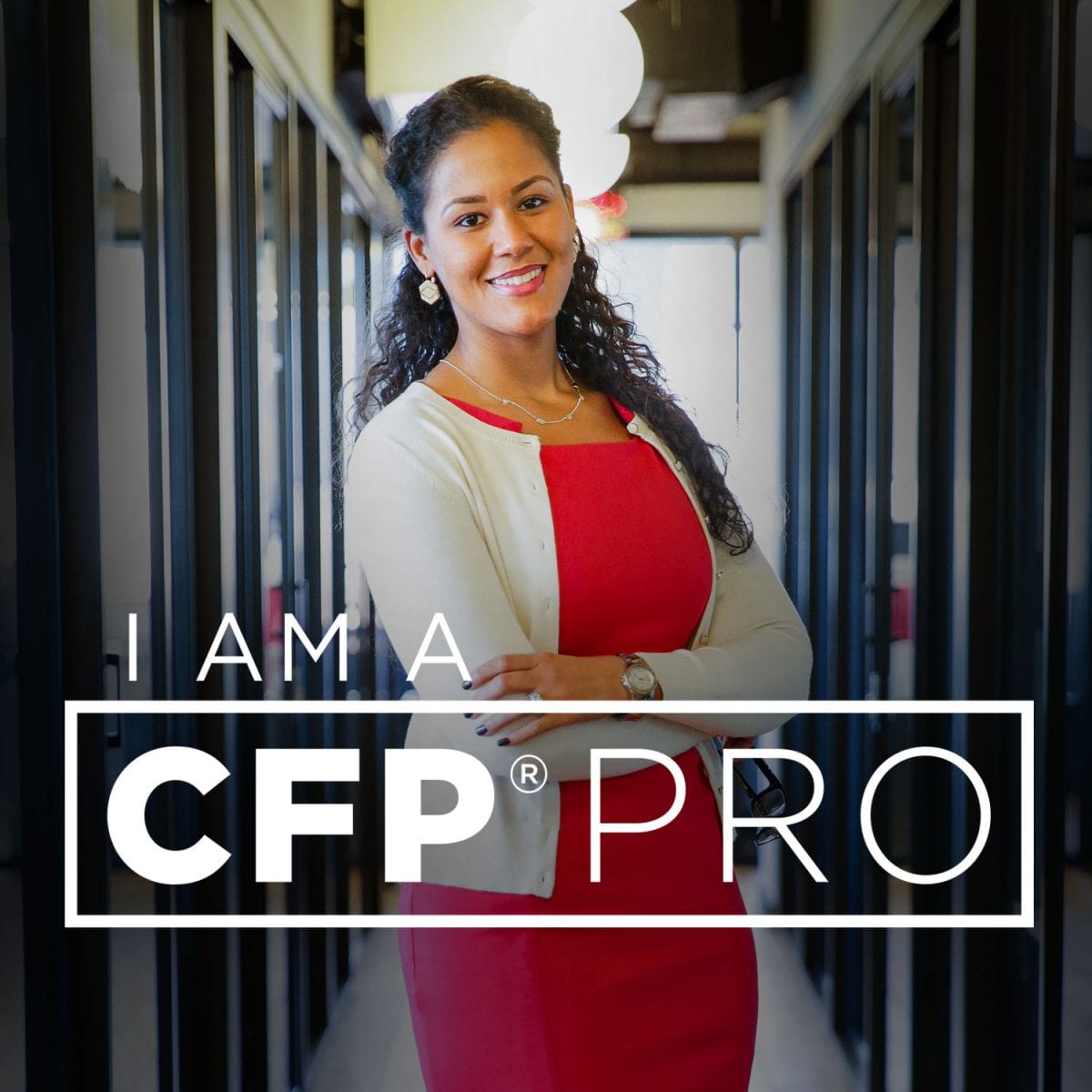 I know there are so many career options out there for millennials, and having to decide on a career path can be overwhelming. But having researched how rewarding a career as a CFP® pro can be for millennial women, I'd recommend this option to anyone.
Resources
Here's What the Average Grad Makes Right Out of College
Survey of CFP® Professionals Shows Continued High Satisfaction with CFP® Certification