When to Say No to Moneymaking Opportunities
This post may contain affiliate links. Which means if you make a purchase using these links I may recieve a commission at no extra charge to you. Thanks for support Miss Millennia Magazine! Read my full disclosure.
It starts innocently enough. You decide to create a blog and begin weekly ramblings about your awesome thrift-store-shopping skills. Suddenly, you're getting offers to write for other outlets and do an occasional styling session here and there. Moneymaking opportunities seem to keep landing in your inbox. It's hard to decide how to prioritize them or if they're even a good fit for your brand.
Sure, this is an idealist version of life as a freelancer. Instead, you're probably pounding the pavement to earn extra money (or get a full-time job). No matter the situation, there will probably come a time when you should say NO to moneymaking opportunities.
This is how you determine when that time has come.
Are you still working for free?
It's easy to find yourself working for free early on in a freelance career, especially if you're trying to break into a new field. You need to build a portfolio in order to have proof of concept that you deserve to be hired. Offering to work for free is an almost guaranteed way to get some gigs under your belt. This might be doing some graphic design work for your friend's Etsy store or writing articles for free on a few niche sites.
But once that portfolio has been developed, it's time to demand you're compensated. Working in exchange for exposure is rarely a good deal, unless you have it in writing the gig will eventually turn financially lucrative.
An astonishing number of companies (both big and small) will ask you to offer your services for free in the name of the greater good or brand building. You might get some line like, "Sorry, we're cash poor #startupproblems." To which you can retort, "Sorry, exposure doesn't #paymyrent."
Once you nixed the need to work for free, it's time to graduate to step two.
Learn when to say no to money
Graduating from no payment to even a meager check feels like a big deal. $50 in exchange for a 2-minute video about how to do a killer fishtail braid for your bridesmaids? Sold!
But three months later after your tenth tutorial video, that turns out takes about four hours each, $500 in exchange for 40 hours of your time starts to seem a little lackluster.
This brings us to the first important question when evaluating a potential gig.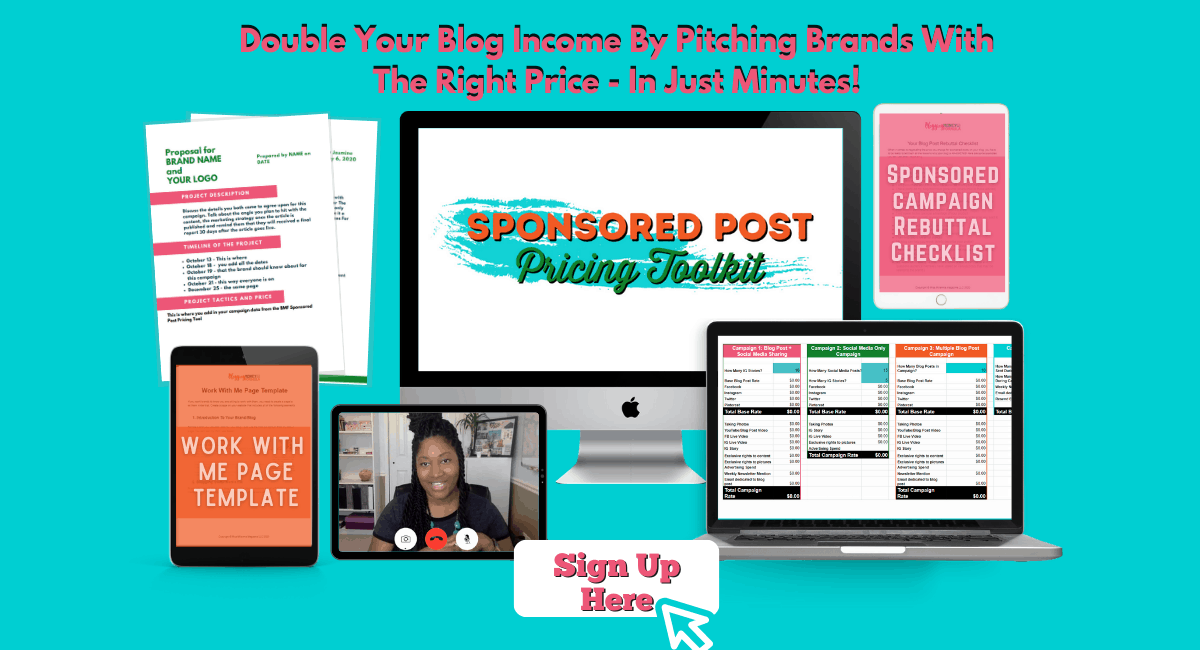 Is it actually worth your time?
Freelancer in all types of jobs have issues learning how to price their worth and doing the math behind whether or not a job actually pays well.
Before taking on any new job, you need to do some simple math.
Evaluate how much you're being paid an hour: Just divide the fixed sum by the number of hours it will take to complete the job.
Now subtract 30% and do the calculation again: Remember that freelance gigs mean you're responsible for paying your own taxes. You need to tuck away 30% of each paycheck in a savings account so you can cut a check to the IRS when it comes calling.
It's easy to slip into the position of accepting minimum wage for a job because the headliner number sounds big. $1,000 to work a 7-day shoot as a location scout?! That's a month's rent.
But what if that week turns out to be 13-hour days? Then you're earning $10.99 an hour, before taxes. Subtract 30% and suddenly you're actually only pocketing $7.69 an hour.
Know your worth before you accept any job, especially if you're employed full-time and are freelancing on the side.
Do you even have the time?
Speaking of time, do you even have room to accept this new moneymaking venture? The rise of the freelance economy also means lots of millennials are working a full-time job and moonlighting (that's a fun, old-school expression). Be wary of over-extending yourself and having both that insurance-providing day job and your extra-income-earning side hustle suffer.
Don't take every opportunity that comes your way just because you get cartoon-style dollar signs in your eyes. Be tactful about the work you take on in order to both build your brand and maximize your time.
In the words of my fictional hero Ron Swanson, "Don't half-ass two things. Whole-ass one thing."
You should also be judicious about the type of work you're willing to do.
Will this move compromise business or personal values?
Obviously there are certain lines of work that will result in a tarnishing of your reputation, like working on Wall Street. (Just kidding. Sort of.)
When you're building a side business or a full-time business as an entrepreneur, you are ultimately building a brand. You should have certain goals for this brand. As you become more successful, some unsavory characters will want to do business with you, or just companies that don't align with your brand.
For example, I write about personal finance and I've had multiple payday loan companies ask to advertise on my site or be the feature of sponsored posts. Even with significant price tags attached and little-to-no work done on my end, I always say no. I could not, in good conscience, advocate for a payday lender when my mission is to educate people about healthy money habits.
Be wary of getting tempted into doing business with someone just because the price tag is high. It could ultimately do major damage to your brand that will result in lost income much higher than the flashy one-time payment.
Finally, do you still have a life?
In many cases, the typical capitalist will agree with Gordon Gekko that greed is indeed good. It isn't bad if money is a motivating factor in your life, especially if you're working to pay down debt, achieve financial independence or just take an amazing vacation.
However, it's easy to start sacrificing actually living with working harder and longer just to earn more. This is when it's important to embrace the tired, but true, cliché of working smarter not harder.
Understanding your worth and demanding (or rather skillfully negotiating) the proper payment is the first step in balancing both your personal life and achieving financial goals.
Invibed is an online destination that makes personal finance relevant, accessible and entertaining to millennials. Follow Invibed on Facebook and Instagram.