Graduating college is an amazing accomplishment and the celebration following it is much deserved! Celebrate and enjoy but then settle in to the next chapter of your life–finding the right job.
The good news is that you don't ever have to cram for another final exam. The bad news is that having a career is sort of like having a final every day of your life for the next 40 years. Your performance will be monitored and reviewed and you'll be consistently pushed to do your work more efficiently, at a lower cost, and with fewer resources than you enjoyed the year prior.
The post-grad job search can be a daunting task, but keep a positive mindset. Getting stuck in a dead-end job or finding out that it gets harder and harder to get up in the morning for work is a fear a lot of new graduates have. The good news is, there are some key tips to keep in mind while searching for the perfect career.
1. Know What You Want
Frame your "wants" in a way that benefit the employer and the company. Don't be "that" person who walks in to an interview talking about all the things that you want to experience and learn without tying it back to how it benefits the company and the business. Real people are paying you real money to do a job. Take that responsibility seriously and learn to position what you want out of each task or job in a way that creates a win-win for you and the business.
2. Ignore Your Parents
Don't take career advice from your parents. Things have changed since they were in your shoes. With rare exception, even the most well-meaning parents give horrific career advice. "Start at the bottom and work your way up." "Why would you change jobs already, it's only been 5 years." Sound familiar? Don't. Do. it.
3. Don't Box Yourself In
Your major doesn't matter. The hard truth is that with most degree paths, all that matters to an employer is that you have a degree. It proves to them that you can manage your time, take responsibility, and deliver against deadlines. It doesn't mean that you're ready for the real job. On-the-job training isn't just a buzzword, it's a real thing and you'll learn a lot about the duties you're paid to perform from it.
4. Have a Backup Plan
Always have a plan…always. Taking a job because your parents are going to cut you off, or because you have bills to pay may be your reality, but that doesn't mean you shouldn't be strategic once you land a job. What do you want it to lead to down the road? Is there a part of the organization that you can learn from by observing (even if it isn't part of your current role) that may add value later in your career? Be strategic and purposeful.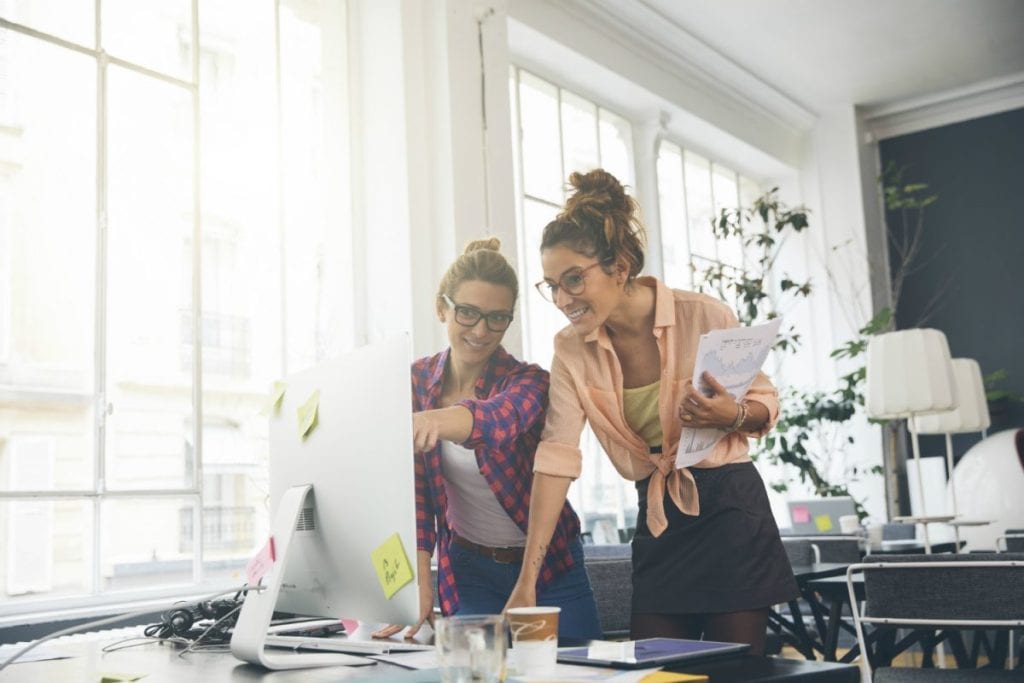 5. Absorb Everything
Finally, be a sponge and absorb everything. As the saying goes, "You don't know what you don't know." And trust me, there's a still a lot you don't know. But you probably know what you're supposed to know at this stage. Execution in a role is how you will be measured. Learn from those that have been there before. Find the best talent in your department and learn from them. You'll become exponentially more valuable with every additional skill you learn or system and process you master. Soak it up and use it as part of your plan to advance.
Bonus Tips
Once you land the job you want, it's imperative that you have a definitive guide to get you started off on the right foot. Be self-aware. The key is to quickly learn where your gaps are and look for opportunities to fill them in by observing, contributing to or learning from other employees across departments. For example, you may know how to sell advertising, but do you understand the indirect factors that influence your pricing? The competitive landscape? The perception and needs of the prospects you sell to? If not, start learning ASAP.
This new stage of your life is every part exciting, intimidating, and terrifying. Keep these helpful tips in mind when deciding on your post-grad job. Remember, it's okay to feel different emotions throughout this process. Just take a deep breath, trust your gut, and get to work.
Also remember that your greatest assets inside your new company are your coworkers, but likely not your direct supervisor. Find a mentor asap and make sure that that person understands that you are eager to learn. Pay attention to how they speak, how they dress and their reputation inside the organization. What you learn may not be exactly how you choose to do your job, but being mentored by a well-respected tenured employee can help you avoid common pitfalls related to performance, internal politics, and more.
Your career is just getting started, and while you may feel like you executed your plan of earning a degree and landing a job, you must have a career plan as well. Chances are your first job out of school isn't going to be your last. Amen. As the saying goes, failing to plan is planning to fail. Always think about what's next and use the resources at your disposal to help prepare you for it.